Khao Yai has been a typical go-to for Thai family vacations for decades. It's less than three hours away and has everything you need from homey restaurants to wild animals, a place where you can take a big family vacation with the grandparents without breaking the bank. But the new Khao Yai can just be fun.
EAT
Thanks to
Khaam
(
Wang Sai, Pak Chong
; open daily 8.30am-6pm), Khao Yai has an answer to the matcha craze with high-quality Japanese tea (from B130) and light pastries.
Fans of Thai mango treats can head to
The Mango House Farm
(Nong Makrut, Pak Chong; open Wed-Sun 9am-5pm) where second generation owners transformed their parents' 250-rai mango farm into a cafe dedicated to mango treats. Try their torched nam dok mai mango—with a burnt texture reminiscent of creme brulee—topped with thick whipped cream, or order a bowl of their homemade cream cheese mango ice cream (starting at B70).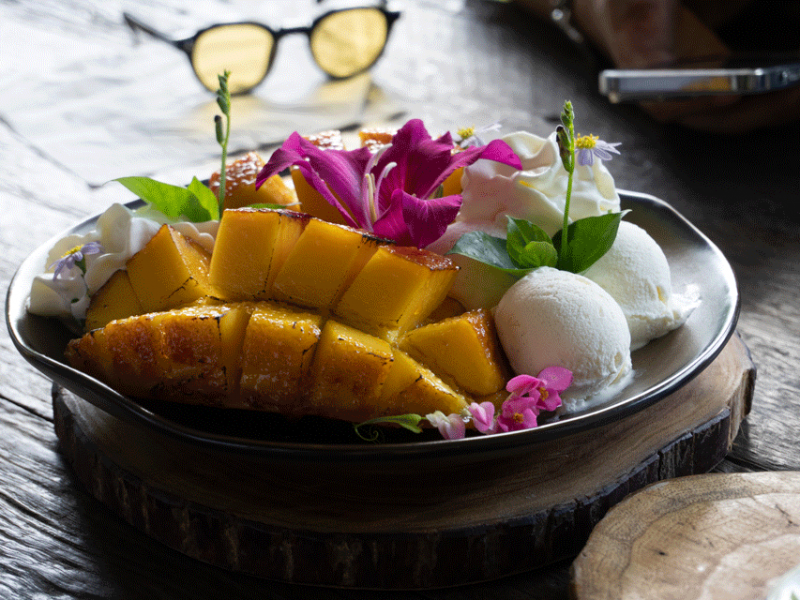 For lunch, there's a decent local lunch place that can be found by looking for all the cars parked out front,
505 Kow Hom Potchana Kitchen
(Musi, Pak Chong; open daily 10am-9pm), that serves the meanest crispy pork salt and chilly (B215).
Make a stop at
Issara Estates
in Saraburi. The new cafe,
Cafe Issara
, offers an afternoon tea set where you can picnic on the lawn where they grow the grapes for their wines for B2,000. The price is for two people and includes muscat sorbet, mini cheese platter, and macarons to name a few—plus two glasses of wine. Booking in advance is highly recommended.
Khao Yai may not be a popular fine-dining spot, but it's getting there. In 2019 Taninthorn "Noom" Chantarawan of the Michelin-starred Chim by Siam Wisdom quietly opened his chef's table The Gardener (Thanaratch Rd., Mu Si, Pak Chong District, open daily 5.30am-9.30pm), placing a focus on traditional Thai dishes that celebrate Khao Yai's local ingredients.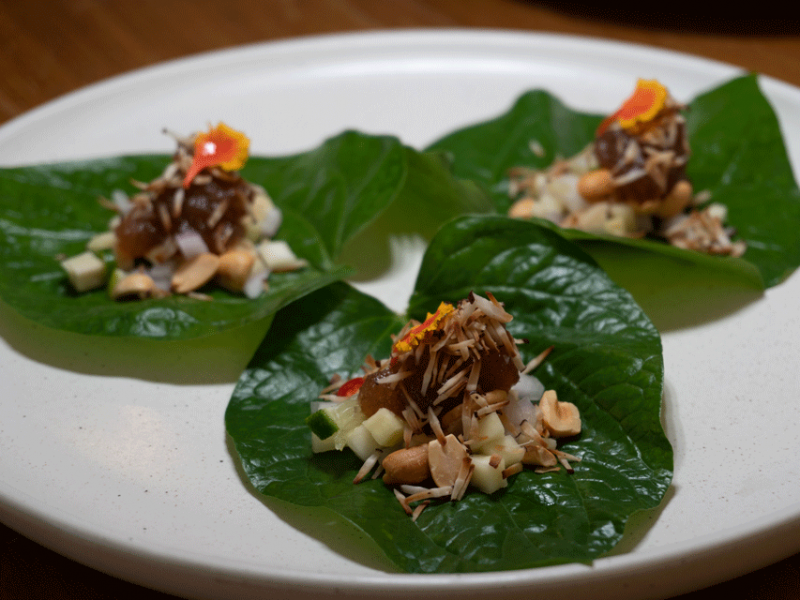 DRINK
While Khao Yai has something of a stuffy or family-friendly reputation, it also offers a few drinking and nightlife experiences. The craft beer bar
Taproom
did a pop-up at Midwinter, and is currently hosting locally-made charcuterie cafe
Larder
until the end of January 2023.
To get your hands on weed, visit
Diip
shop by
Good Neighbors Farm
who wants to go against the THC hype and specifically focus on the medical side of weed—CBD—only.
SEE & DO
Whether you're a wine expert or wannabe, Khao Yai sure has a variety of vineyards—a proper chance to educate yourself on Thailand's local wine. Check out
GranMonte Vineyard
, Thailand's only winery to receive Geographical Identification (GI)—meaning the grapes used for the wine are specifically grown in Khao Yai. For B450, you get a chance to take a tour around the vineyard and taste their high-quality wine.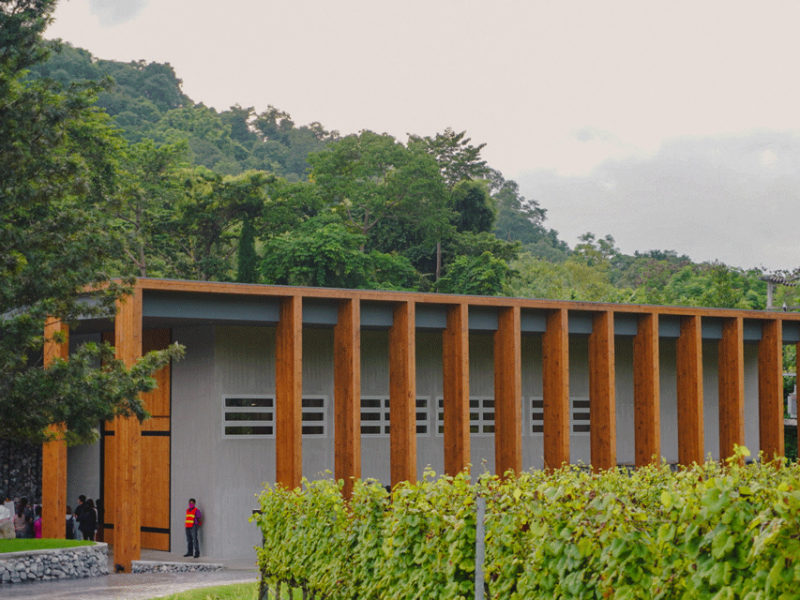 Heading there during the winter means you get to see all the flowers bloom. At
Kirimaya Golf Resort
(1/3 Moo. 6, Thanarat Rd. 02-096-2088), the hotel is open for visitors to take in a breathtaking view of their colorful gardens.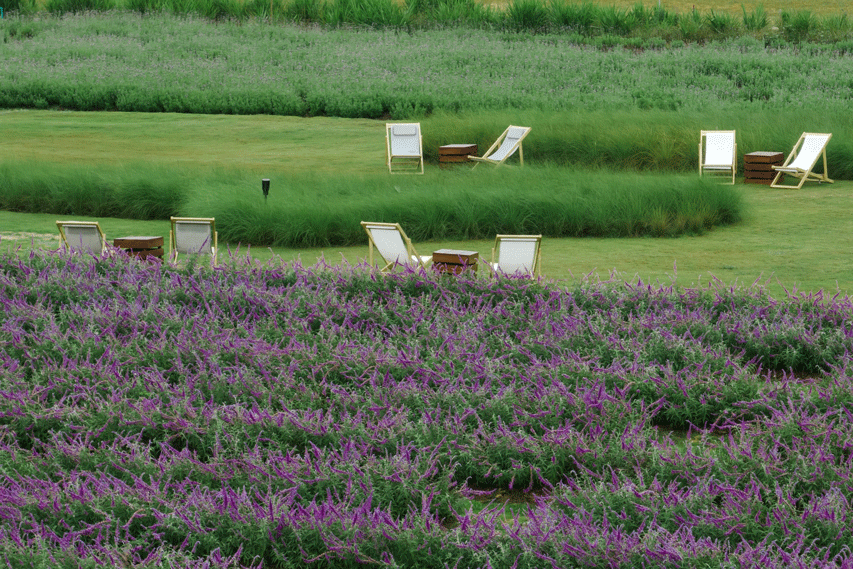 Photo: Kirimaya Khao Yai / Facebook.
STAY
For stay, you have to check out the hot, new
Intercontinental Khao Yai
designed by none other than Bangkok's favorite eccentric designer and starchitect, Bill Bensley. This one has a railway theme where you can actually sleep in a vintage train car refurbished into a luxury cabin with a living room. There are only 19 of these sleeper train type rooms and rates start at B15,000 per night—remember to book these rooms early. If sleeping in a narrow train carriage is not your thing, their standard room type starts at B7,000.
The property is located on an over-100-rai compound and comes with a 1.2-kilometer-long lake filled with fish, swans, and a very dense forest—an ecosystem that took 12 years to create. For food, they offer French, Poirot; and Thai, Somying. Try their grilled pork neck red curry (B450) and you'll forget about the best panang you've had in your life. The main bar is Papillon which serves champagne-based cocktails (B420-590).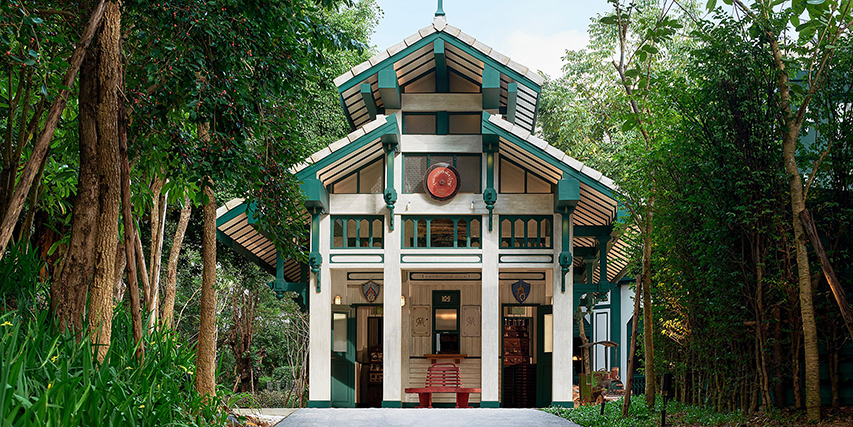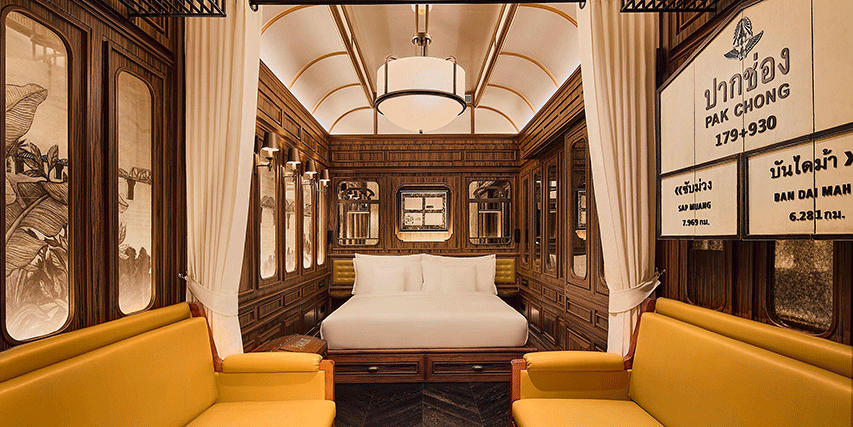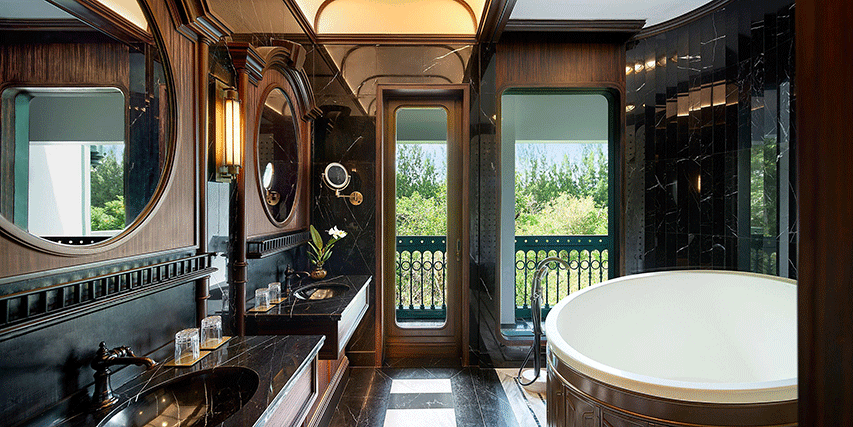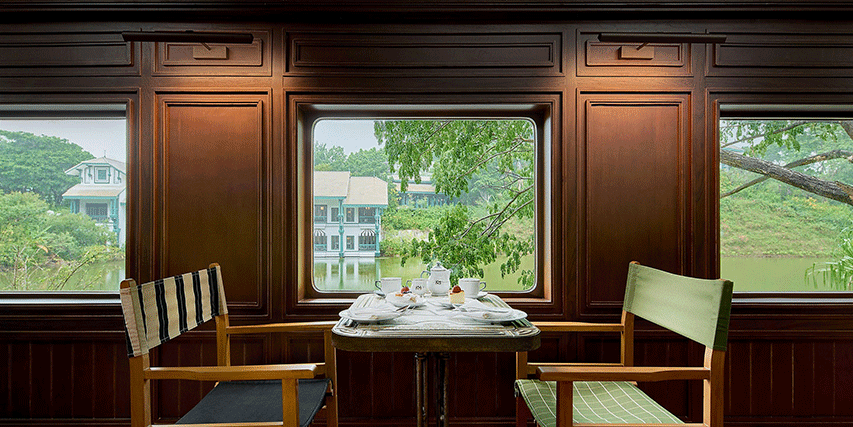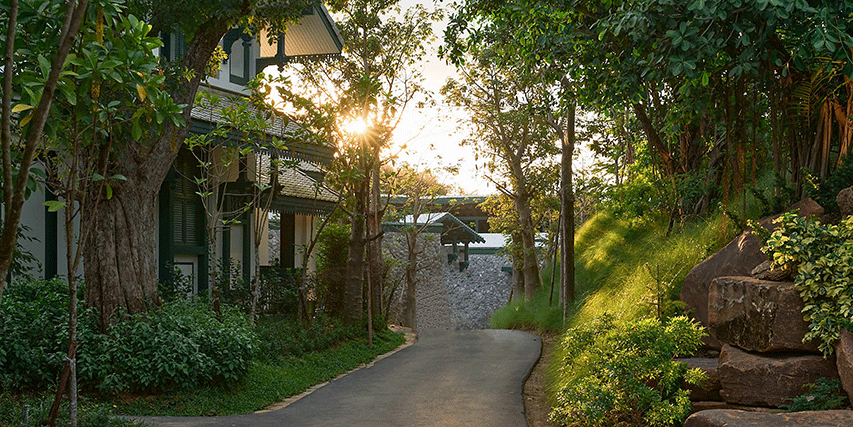 Photo: Intercontinental Khao Yai