When you think about Vietnam, Hanoi or Ho Chi Minh City (or Saigon, if you like) might come to mind. But there's a beachside city that's much smaller, and much more peaceful: Da Nang.
You can fly directly to Da Nang International Airport from Bangkok via AirAsia (Don Mueang) or VietJet (Suvarnabhumi), which makes it convenient for a mini-break (around B7,000-10,000 round-trip). In under two hours, you're transported to a sandy beach town in a different country—but still the same time-zone.
Let's start from the most important thing: alcohol. While you're paying B400 for a negroni in Bangkok, in Da Nang you get away with B250 (100,000 dong is roughly B150). At the speakeasy
Te Bar
, you climb dark, scary three flights of stairs to find a door that opens to a spacious room decorated with a long bar and playing early 2000s sing-along hits.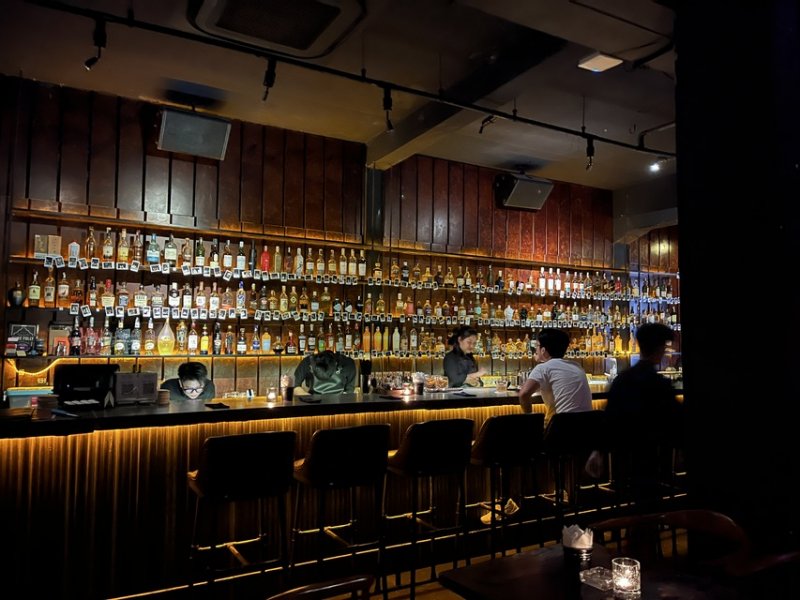 For the food, head over to
Mi Quang Ech Bep Trang
for lunch. This is what's considered native Da Nang cuisine. You get things like
nem lui
(lemongrass pork skewers),
banh trang cuon thit heo
(roasted greasy pork belly), and deep-fried shrimp rolls, all served with rice paper and lots of vegetables. They also serve frog soup here if you feel like it. We didn't. With three dishes, the bill came to around B600 split between two people.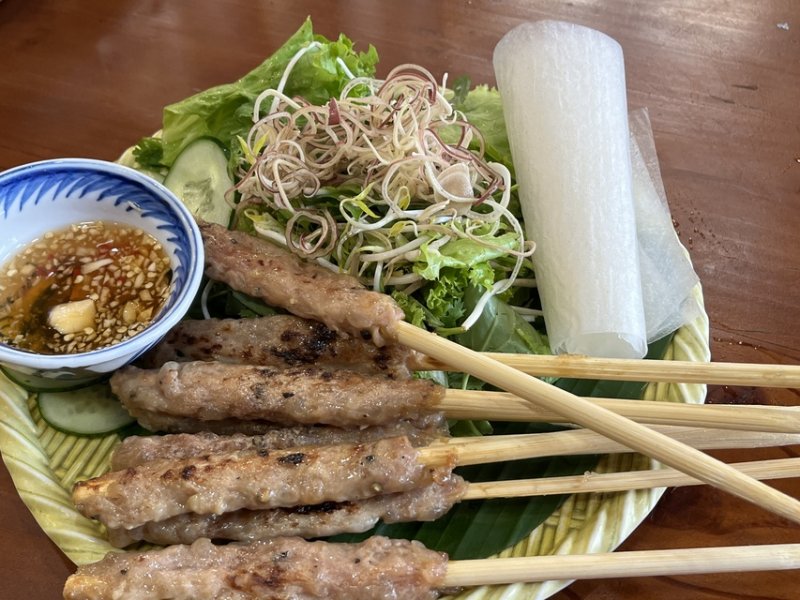 For dinner, head over to the cute little two-storey restaurant
Bep Hen
. The decorations are so stylish and quirky, we wondered if it was intentional or a space that came from centuries ago, with red and white candles and a leather work bag hanging off the wall. Serving traditional Vietnamese food, the bill came just short of B350 split between two people for three dishes and a bowl of rice.
Because Da Nang is still a few steps behind other Vietnamese developed cities, there are huge beachside resorts with all the space you could ever want. A Grab ride into the city costs around B200 each 20-minute ride, or you can stay in the city and walk around. It depends on what you're after.
Another must-do is to spend one or two nights in Hoi An.
Anantara Hoi An Resort
(B11,000 per night) is located about three minutes walk from the colorful Hoi An old town and is peacefully hidden behind large trees. The pond at the front is also a home for many loud and vocal toads—you can't see them, but you'll definitely hear them—giving the resort its own kind of soundtrack.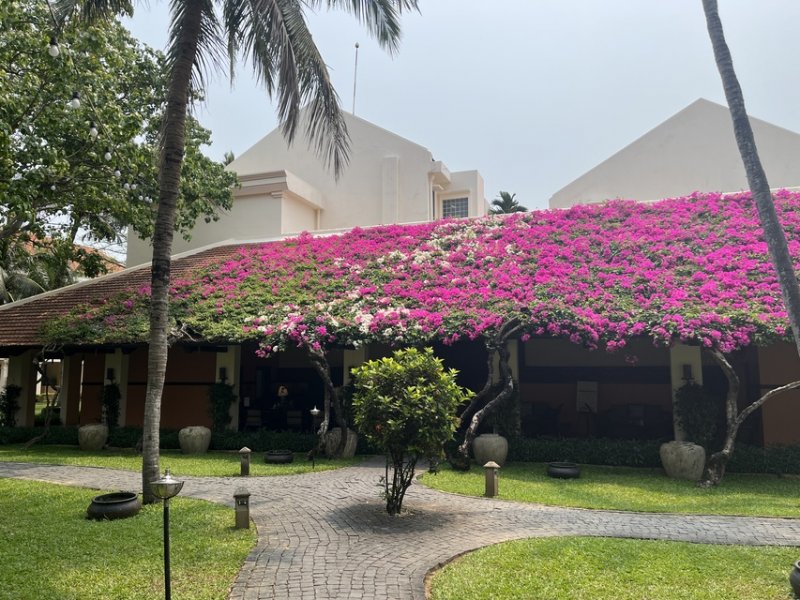 The resort is relatively small, giving a very boutique vibe, and some of the rooms face directly toward the river; at night, you'll see boats heavily decorated in fairy lights full of tourists. But don't worry, this is nothing like the Chao Phraya River. It doesn't stink and the boats aren't blasting "I Will Survive."
For the bahn mi lover,
Phi Banh Mi
is a must-visit but go early as they run out fast. Grab their special banh mi with avocado (B65).
In the Hoi An old town, they play classical music through the speakers all over, which is a nice touch.