Bangkok isn't always friendly to dogs. Dog cafes abound for the Instagrammer, but options can be slim for the dog owner.
BokBokDog Club
aims to be a one-stop dog carnival on Ramkhamhaeng 21, with 5-floors of facilities and services.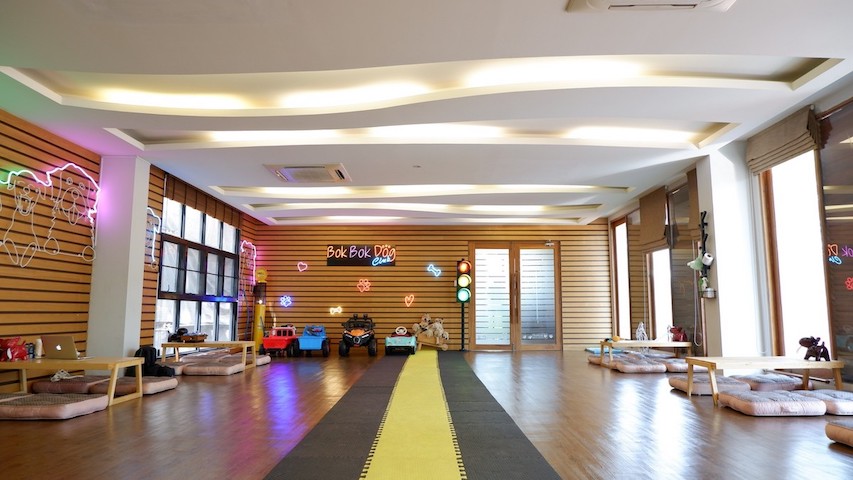 The air-conditioned dog cafe is where doggos can play and owners can chat. And, hey, if you don't have a dog, it doubles as an adorable coworking space. This section goes for B100 per dog and purchases of at least B350 of food and beverages.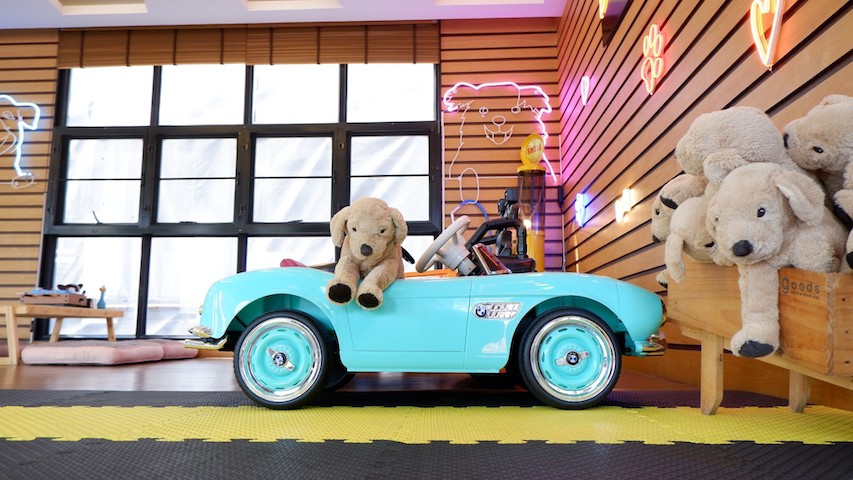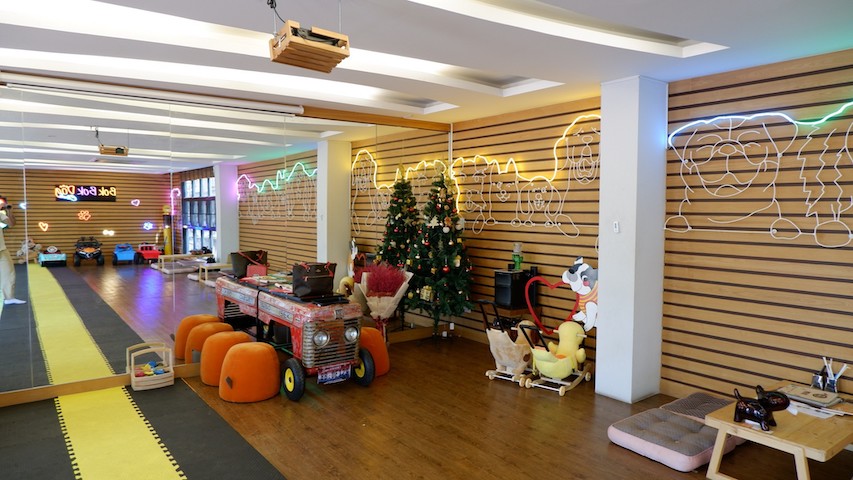 The real treat is the pool zone, which is Bangkok's first saltwater and temperature-controlled pool for dogs—complete with life jackets for all dog sizes and a shower room with lockers and hair dryers for owners.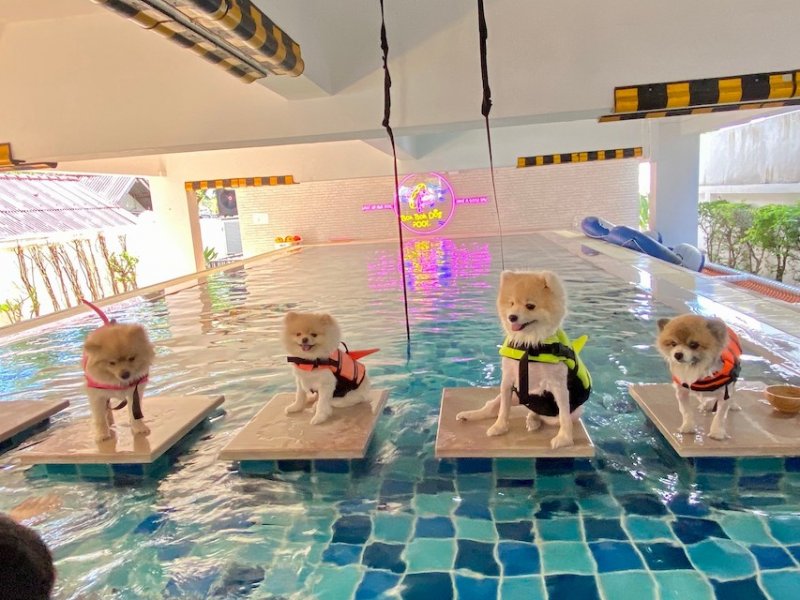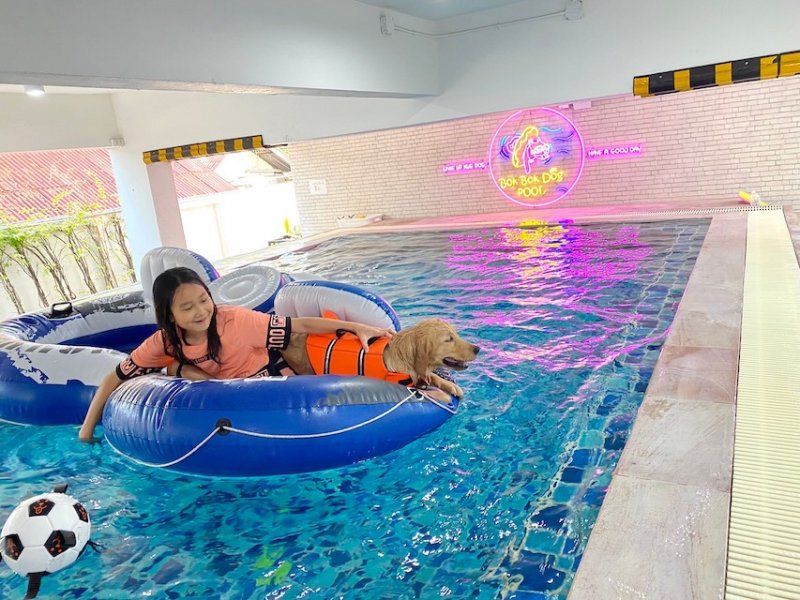 "My family are dog lovers and we always take our dogs swimming. So we had an idea to build a dog hotel. It worked so we opened a cafe and park afterward. I love dogs and I would love to see this place as a community for dogs and dog people to spend time together," says Jellabell Lee, the owner, who opened BokBokDog Club in 2019.
There's also a playground zone with a ball house for small and medium sized dogs, and a new area, the park zone, featuring artificial grass for the four-legged friends to run around. The park zone runs B350 (with B100 for food and drinks) for unlimited time. BokBokDog Club doubles as a dog hotel for day and night care. Grooming and a petshop are also available on-site.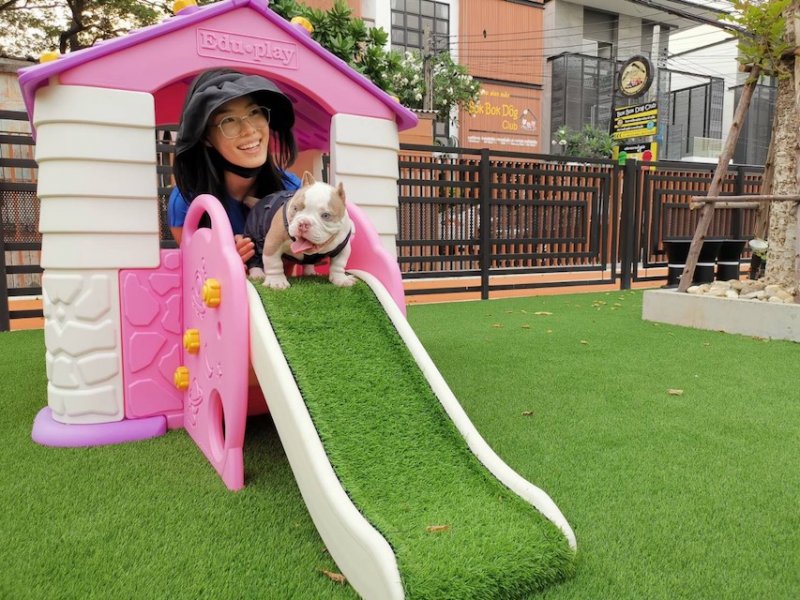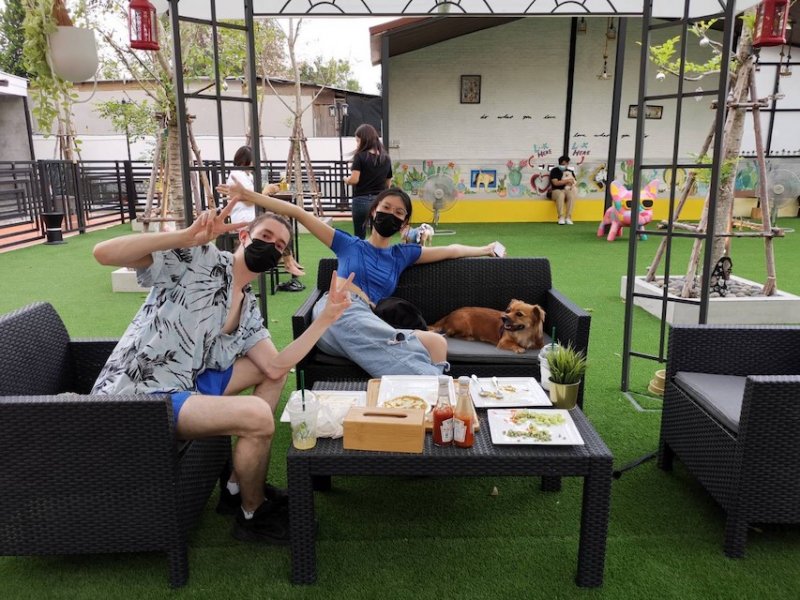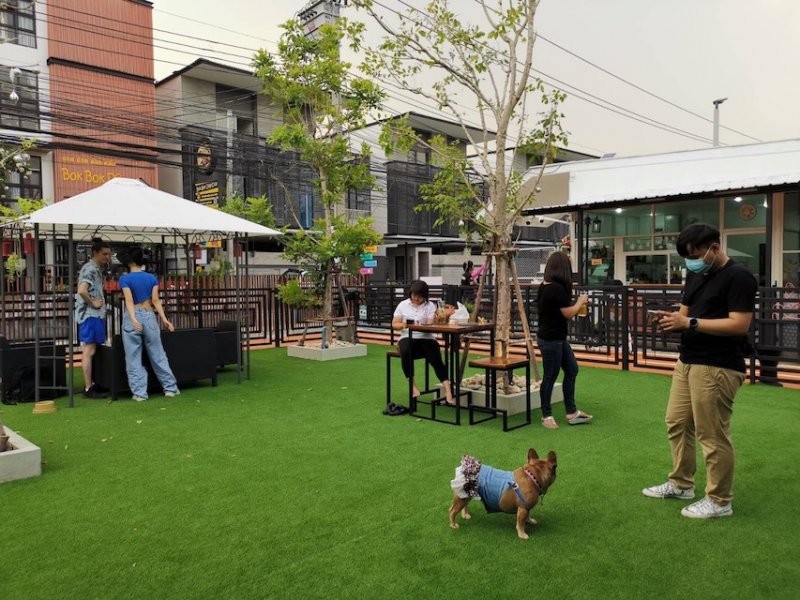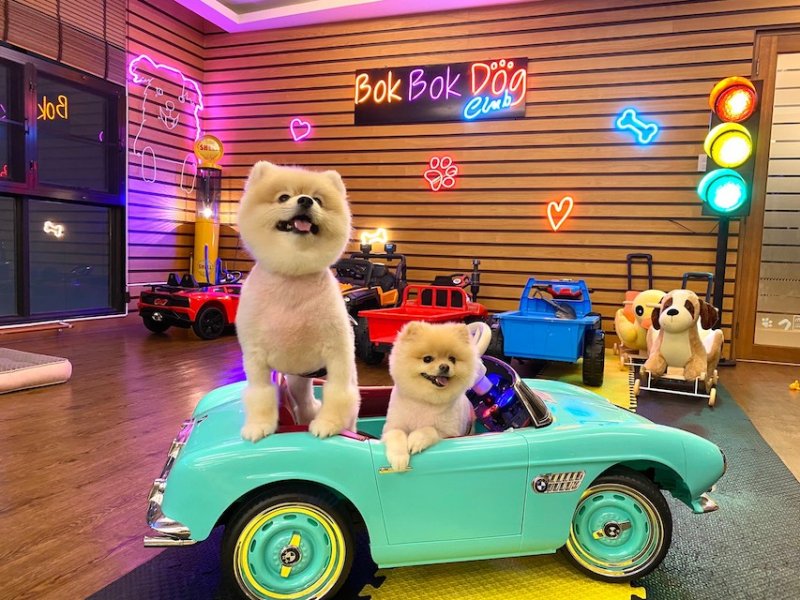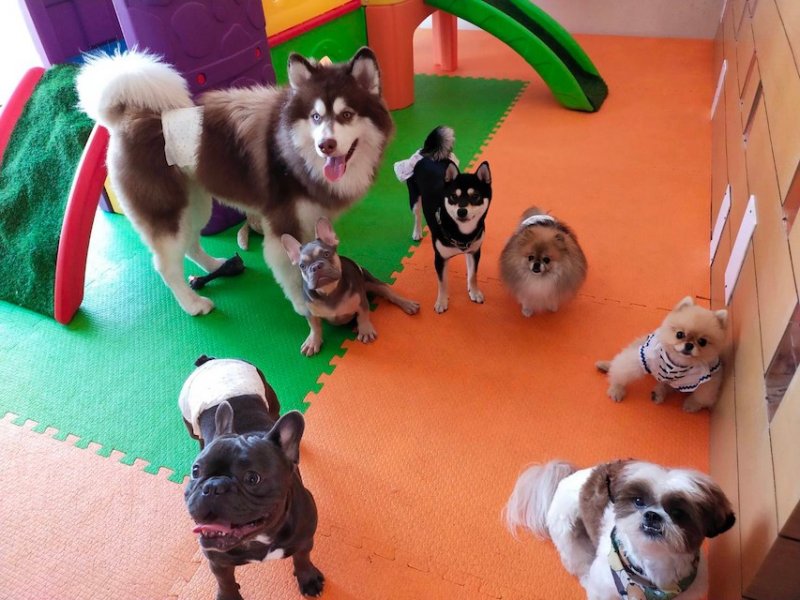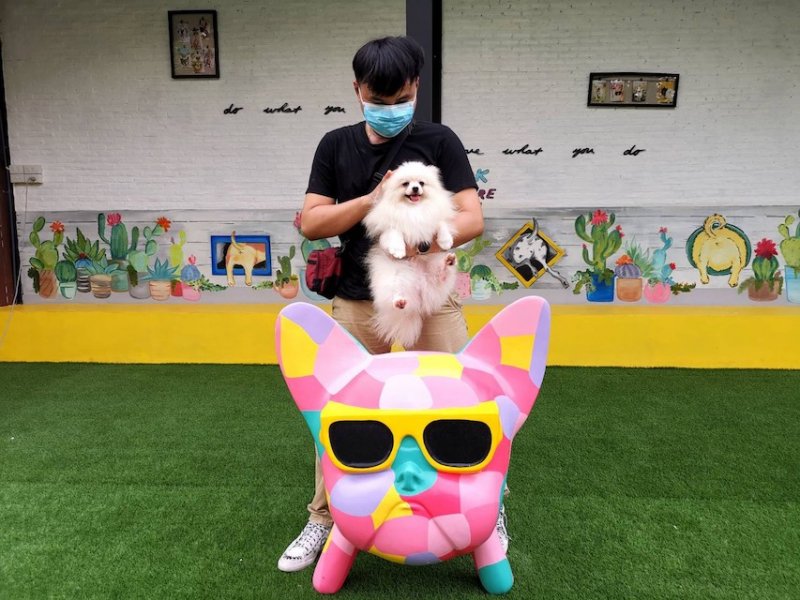 All images courtesy to BokBokDog Club

279/1 Phlapphla, Wang Thonglang, Open Mon-Tue, Thu-Fri 9.30-6pm; Sat-Sun 9.30-8pm. 099-424-9944.