What happened to that large building that housed the dark live music pub Check Inn 99 on Soi 33, you might be wondering. Well, obviously, it has been turned into a giant two-floor Tibetan restaurant with karaoke, prayer wheels, a massive mural of Potala Palace, and a yellow Royal Enfield Meteor at the entrance. Of course.
The transformation to Tibet Gate is staggering. What was once an old school music bar with working girls is now a bright blue and gold homage to Tibetan culture, food, and style.
It's hard to miss this giant yellow and maroon building festooned in prayer flags while walking down Soi 33. This spot comes from a Tibetan family who came to Bangkok to inject a little fun—and booze—into this Bangkok dining niche with a hell-for-leather Tibetan kitsch design.
On the menu you'll find a lot of Himalayan classics, and novices will likely want to delve into their selection of momos (B200-B220). The choices are extensive, and they mix in some veggie varieties along with the beef, pork, and chicken. You can also "Choose Your Momo" selection (B230) featuring paneer, shogo and cheese, and Chinese chives.
For those who like their momos fried, grab their half pan-fried kothay momos (B230), half pan-fried dumplings, or their shabalep.
One classic you'll definitely want to try—and one that's baked into a lot of the drink deals—is the thenthuk, a traditional Tibetan dish of hand-pulled noodles with a choice of meat or veg.
You'll find some classic Chinese dishes, such as chow mein and the stir fried potatoes in the tudousi style, but another important facet of this new venue is that they're bringing a certain amount of nightlife style to this very bright spot.
First off are the roving drink deals. Recently they offered their "Tibetan Way of Eating Meat Dish" (which is boiled lamb by the kilo) with a selection of bottles and buckets of beer. The lamb is a tough one but fun if you like ripping at bones between beers. They're also boasting ladies night on Tuesdays and Fridays, with a selection of cocktails and beers for B80.
If you have one too many and feel the urge to start belting out tunes, we've got some good news. There's still a stage at this spot, but now it's in the center, surrounded by tables lit with Tibetan drum lights ready for karaoke. In addition to regular musical acts and traditional Tibetan performances, the TV on the wall allows anyone who wants to grab the mic and wow the crowd with their skills—or lack thereof. So dedicated is this spot to the theme that they're also teaching meditation on Sundays.
For all the interesting food, this is a spot Bangkok diners just won't expect, either in scale or execution. Pop in, eat some momos, down a bucket of beer, and maybe grab the mic if you're feeling brave. This venue is definitely doing something different.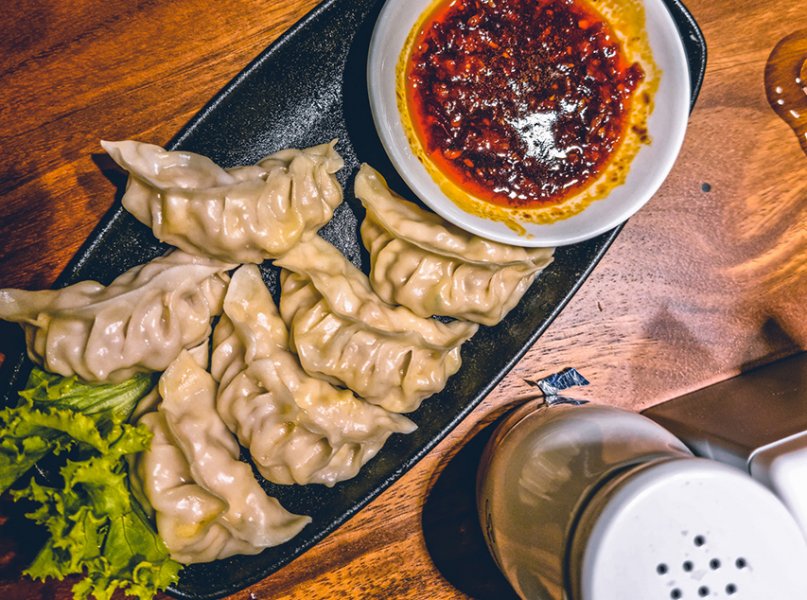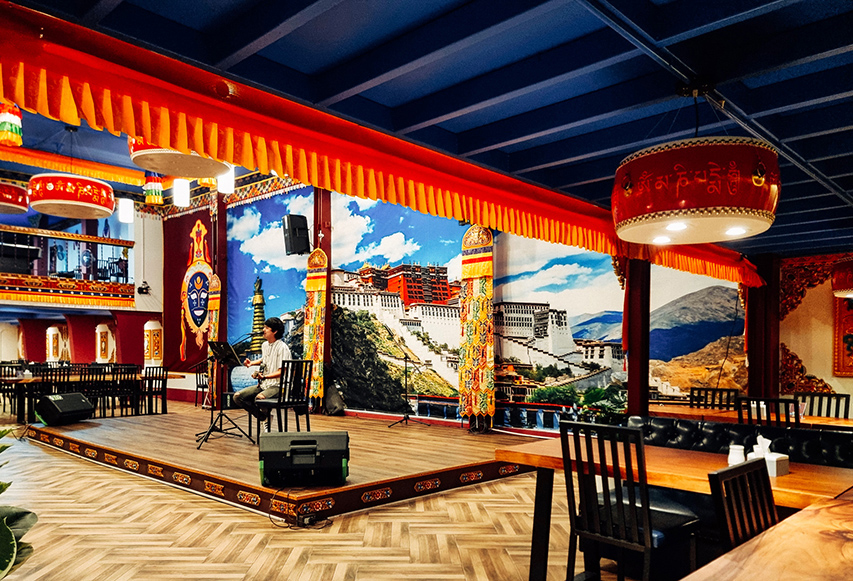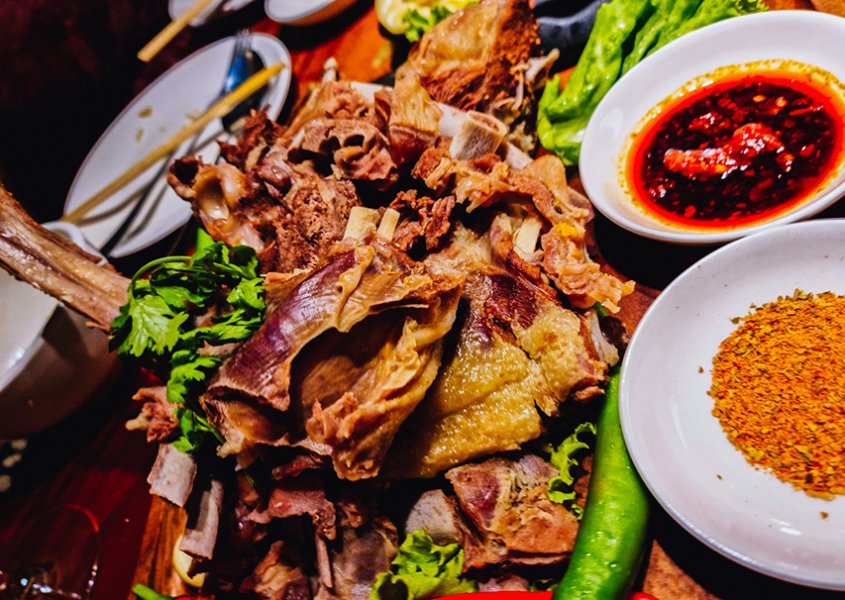 1/1 Sukhumvit Soi 33, 096-106-7113. Open daily noon-11pm.