Hot pot isn't just for family reunions anymore. From the wallets behind Nice Two Meat U, Fire Tiger by Seoulcial Club, and Mil Toast House and after four years in the making, there is a new way to do Chinese hot pot in
Da Tang Hot Pot
. Can hot pot be cool? Well, they can make it spicy—that's for damn sure.
"We have prepared for four years. Shabu is my favorite food, so we have been tasting many recipes to select the best hot pot. And today we are ready to open Da Tang Hot Pot," says Chutima Pruengmethangkul, the owner, who opened the doors of the eatery yesterday.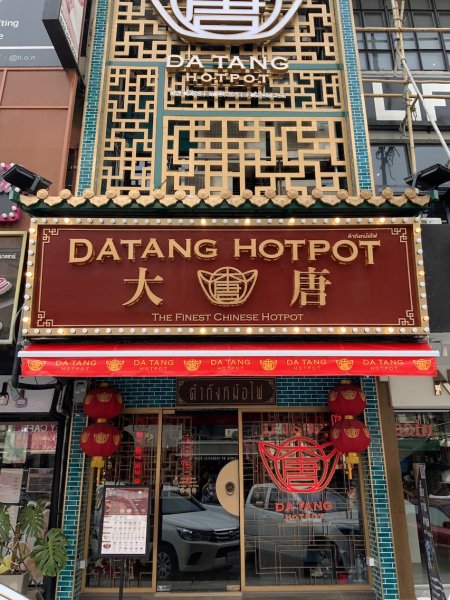 The restaurant has a modern Chinese den vibe with the authentic hot pot options. The menu includes suki and shabu, and diners can choose from four soups: spicy mala, pepper, vegetables, and stewed rice.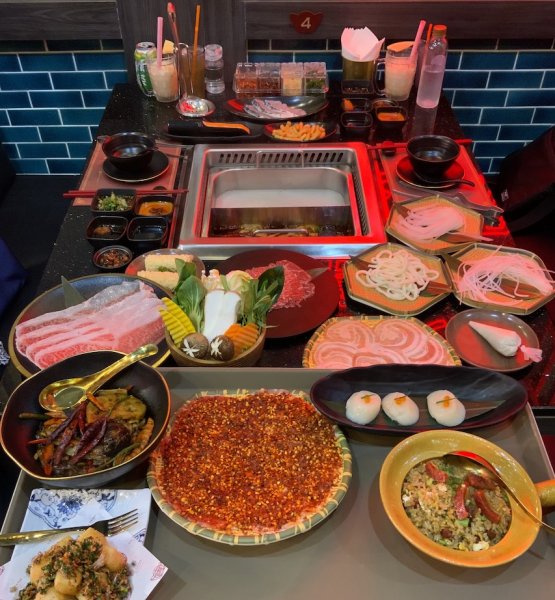 Must-try dishes are the A5 Japanese wagyu slices (B1,190) and kurobuta pork belly slices (B380), and to keep you awake all day, try dipping the kurobuta pork chili blanket (B380) in spicy mala soup—and good god is it spicy.
Seafood suits the stewed rice so put in the Hokkaido scallop (B240), sea bass slices (B140), and shrimp paste (B230), and don't forget the deep fried dough sticks (B20) for a crunch.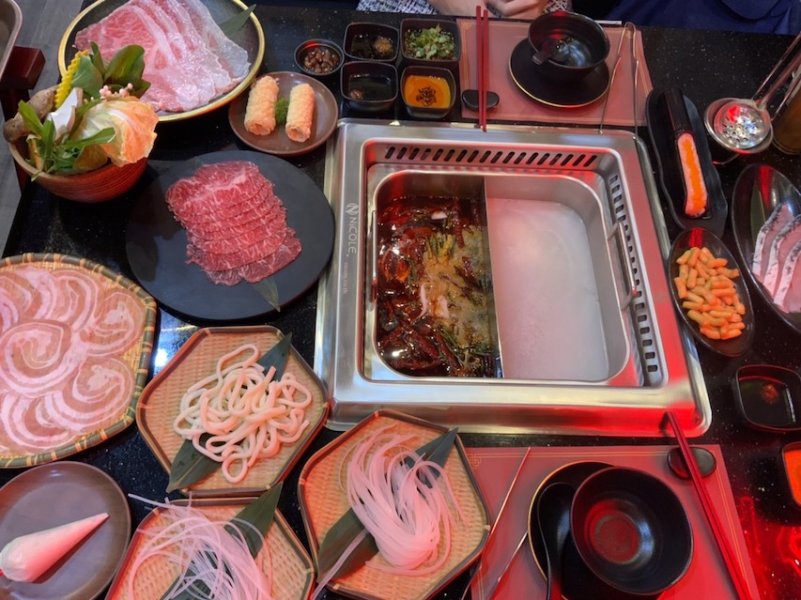 For a boost of energy, try stir fried mala with kurobuta pork & Japanese potato noodles (B295) and fried taro sticks (B190), and wash it all down with a cantaloupe frappe (B150), watermelon frappe (B130), or Chrysanthemum milk tea (B130).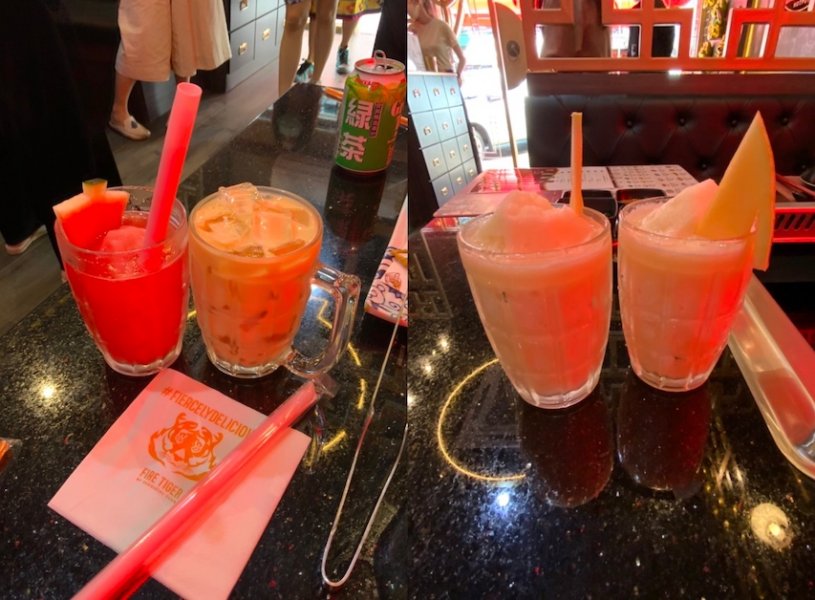 Da Tang isn't just about the food; the floors are decked out for the Instagram generation. The first floor is in Modern Chinese style with the red neon Chinese characters; the second is Chinese brothel style, with off-white lanterns above and blue-green wall lights. Finally the third floor is decorated like a Chinese palace with golden walls and a private table for the big hot pot party experience.
"I hope that Da Tang will be the favorite Chinese chongqing-style shabu restaurant for everyone," says owner Chutima Pruengmethangkul.
Siam Square Soi 3, Rama 1 Rd., 063-898-8998. Open daily 11am-11pm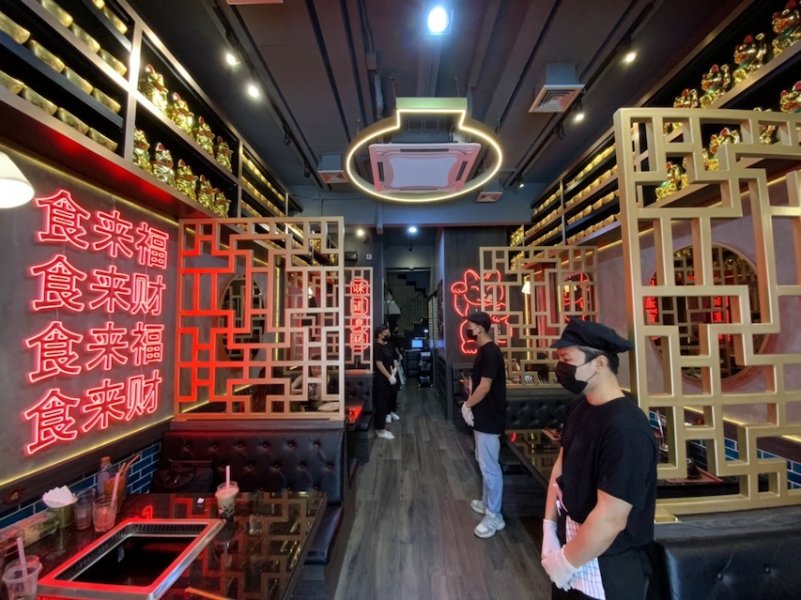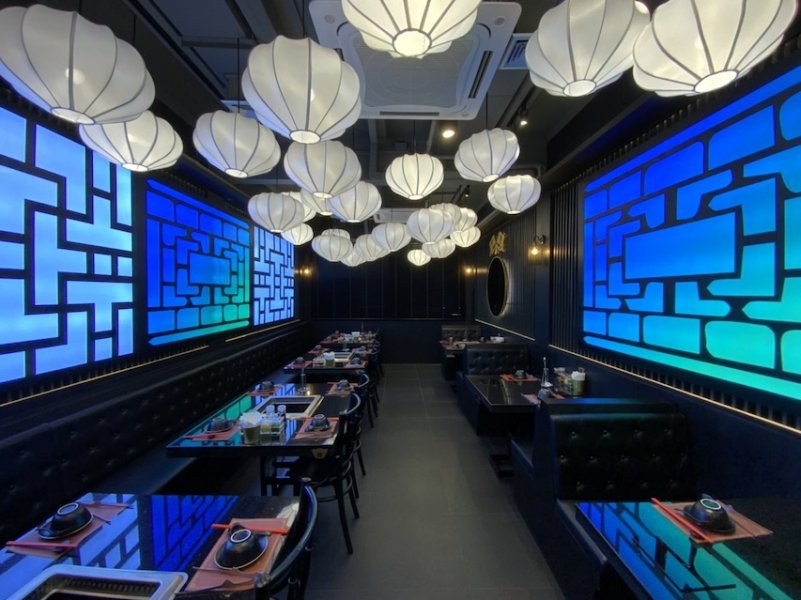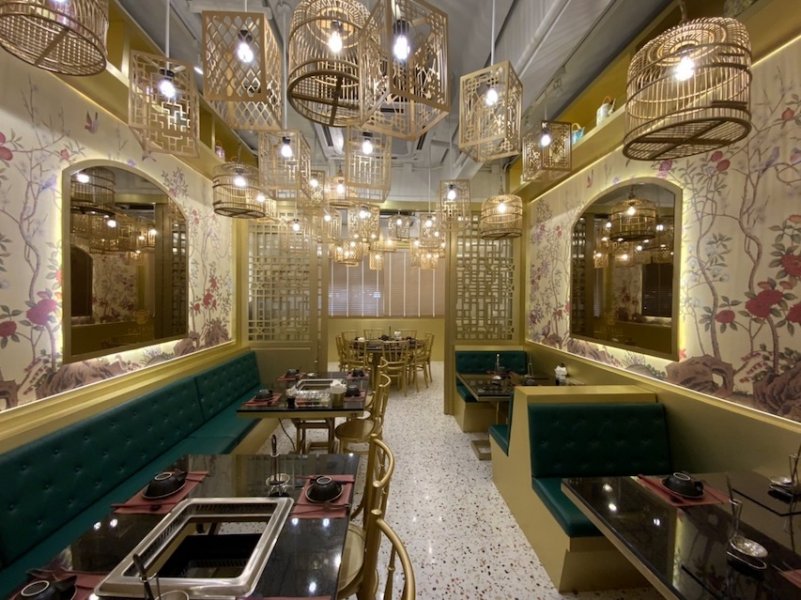 Images: Da Tang Hot Pot taken by Thanut Manthanasarnchai/ BK Magazine