Best Eats are back. You may not even remember, but there was this sort of pandemic last year? Yeah, BK had to skip Best Eats 2022, but we return this year with a list of all the best in casual dining and comfort food.
This year's guide reflects a renewed passion for easy eats and fun, inventive hangs as well as the important mainstays of the city's dining scene.
Whether you're a vegan with a sweet tooth or are on the hunt for the best hummus in Bangkok, Best Eats 2023 is an important guide for our stomach (and your wallet) that puts the focus on food that's easy to love.
You'll find a lot of new picks this year for all-round cuisine like Indian and Northern Thai, but you'll also get a good look into specific dishes from burgers and pizza to wings and dim sum.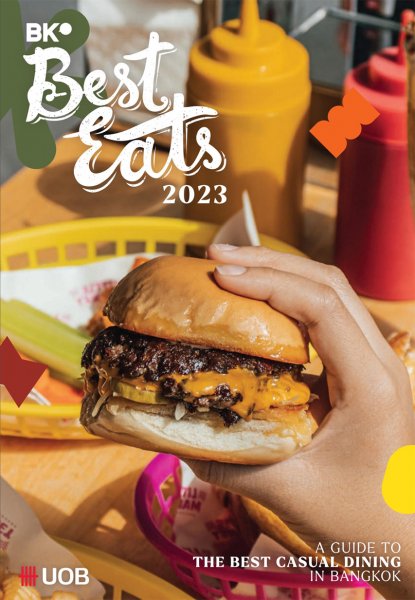 It feels good to be back.