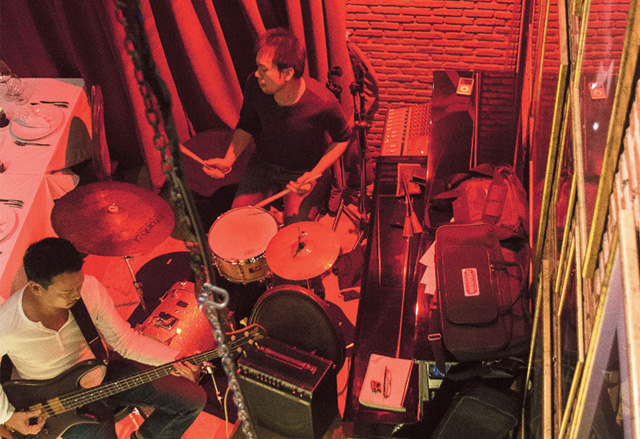 The latest spot to join bustling Sukhumvit Soi 11 is this tiny jazz bar and restaurant is located in the once-abandoned space between Le Fenix Hotel and Apoteka. The 1950s-inspired joint sees jazz bands perform in the middle of the room, right among its punters, who can take a seat in the formal dining zone or along the counter bar. The highlight, of course, is the jazz performed every Thu-Sat from 9pm onwards, where you can expect progressive performances by vets like the Dan Phillips Quartet (who are also regulars at Smalls) and the occasional guest.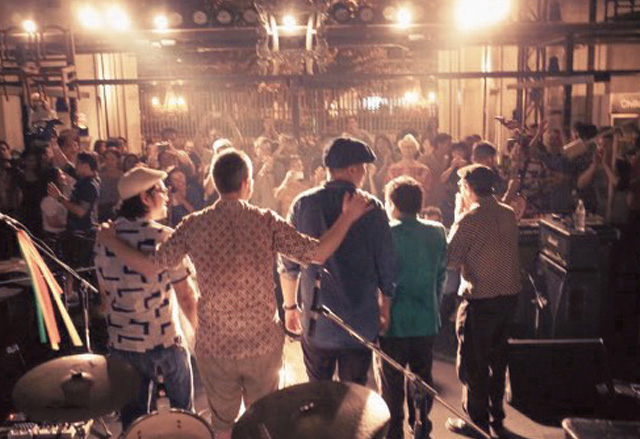 Run by the guy behind the live music institution Parking Toys, this spacious venue is an effortlessly cool addition to Ekkamai's slightly stale nightlife scene. Top marks go to the open-air, Marrakesh-inspired bar, the retro furnishings, and the music. Since kicking off with the Paradise Bangkok Molam International Band's album launch last November, the bar's been busy hosting gigs from some of Bangkok's leading acts like Gene Kasidit and Polycat, plus lots of molam, luk thung and Thai roots music, including the Hifi Thai Country Band.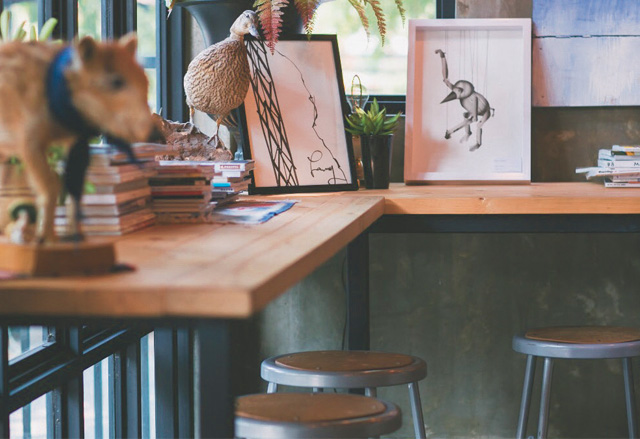 This old-house-turned-cafe is more than just a photogenic coffee spot. Not only does it house the owner's personal collection of indigo dye work and furniture, there are also products for sale from new exciting brands like Cone Number 9 (ceramics) and Cornerstone (fashion). Its front terrace also hosts the occasional gig, with a focus on low-key sounds. It kicked off the year with a gig from Gardener Twins, White Light and Jinta, while February saw its so-called soft opening night headlined by the likes of Fwends and Youth Brush.
For our recent roundup of new live music venues, see tinyurl.com/qcn5h9q