Last week saw the release of the Asia's 50 Best Bar Awards 51-100, with four bars on the list, and yesterday at an event in Hong Kong, the 1-50 were announced and saw four more Bangkok bars make the list, with BKK Social Club at the top of the pile.
BKK Social Club at the plush Four Seasons on the river and led by Berliner bar manager Philip Bischoff came in at a very high No.3 on the list, beating their ranking last year at No.10. BKK Social Club also ranked No.14 on the World's 50 Best Bars last year.
Next up for Thailand are the flower motifs and white-washed bricks of Tropic City at a close No. 6, Charoenkrung's tiki-inspired bar Tropic City was the only other Bangkok bar to make it on the World's 50 Best Bars 2022 1-50.
Two other Bangkok bars made the 1-50 list, with Vesper at 12 and Mahaniyom at 22. Vesper ranked No. 79 last year in the World's 50 Best Bars 51-100, but Mahaniyom is the new kid on the block with a first time showing high on this list.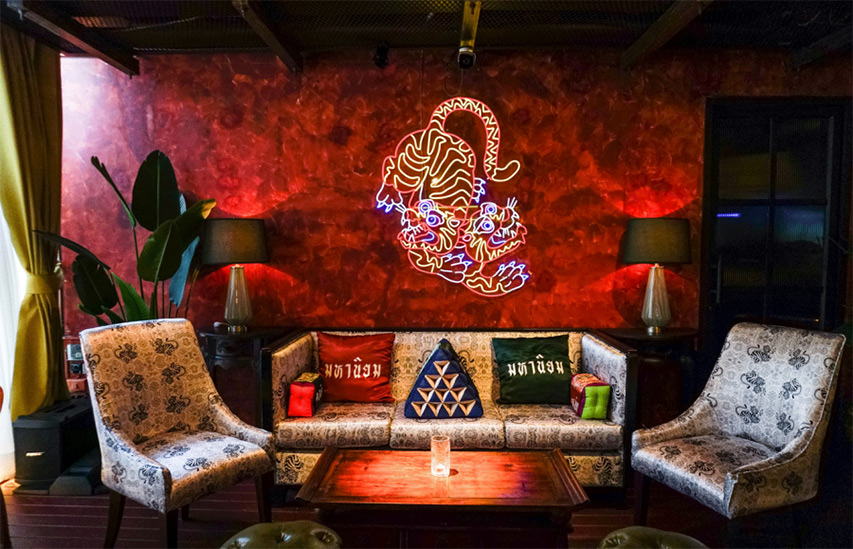 Mahaniyom Bar. Photo: Chayanit Itthipongmaetee / BK Magazine
Opening last year, the cock-nose-to-tail drinks at Mahaniyom were sure to grab international attention, and they certainly did this year, walking away with a ranking and the London Essence Best New Opening Award 2023.
At BK's BAD Awards 2023
earlier this year Mahaniyom also walked away with Best New Bar, as well as Best Cocktail Menu, and Best Cocktail Bar.
The 51-100 list last week featured the "Liquid Surreality" from head bartender Matteo Cadeddu and Arnon Hoontrakul at Opium at 59, Asia Today at 68, and the speakeasy mainstay of Find the Locker Room at No.78.
Topping the Asia list internationally is Hong Kong's Coa, hanging on to their No.1 spot, followed by Singapore's Jigger and Pony.