Tupup has been a little depressed lately. He's old. He has an underbite. He's a mutt. His hips are giving out. This is not a pooch of high pedigree.
Nonetheless, this ill-bred mongrel has been drafted as BK's pet staycation reviewer to sniff amongst Bangkok's pet hoi polloi at Kimpton Maa-Lai. As soon as you arrive you and your pet must sign a waiver agreeing to relative good behavior (pets sign with a paw or claw). Kimpton Maa Lai declare they will accommodate any animal that fits through the elevator doors.
For most pet-lovers, the main reason to come to the Kimpton Maa-Lai is Craft, a first-floor cafe boasting Kimpton quality with easy exits to the outdoor walking area. Dogs are greeted with a dish of ice water (still, not sparkling) and are afforded their own extensive menu. So, Tupup had the rare opportunity to eat something fresh and well prepared that hadn't been dropped on the kitchen floor.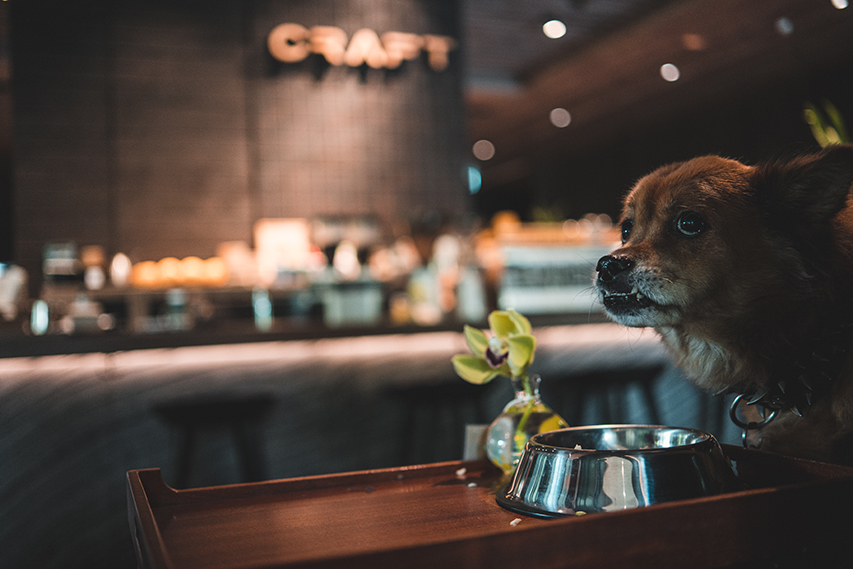 The menu features two Kanine Fine Dine dishes and five 4 Paws & A Pair frozen treats; there are two dishes designed for cats (Friendly for Felines). The dog, deputized as BK's first and only dog food reviewer, lapped up his main course of Best Friend's Beef (B190), a mix of minced beef, smashed peas, and brown rice.
Tupup did not comment on the nature of the meal, but he ate in large bites and loudly. This is an inadvisable tactic for novice food reviewers.
For dessert, our dog reviewer had a carbonara gelato (B180) of mature cheddar, fideo pasta, egg yolks, parmesan, and parsley. This, too, the dog seemed to enjoy. However, Tupup did not think much of the Lickin' Liver Pate (B180), which featured probiotic yogurt, chicken liver, beetroot, and thyme. This was a harsh take from a reviewer who had recently tried to eat a dead pidgeon.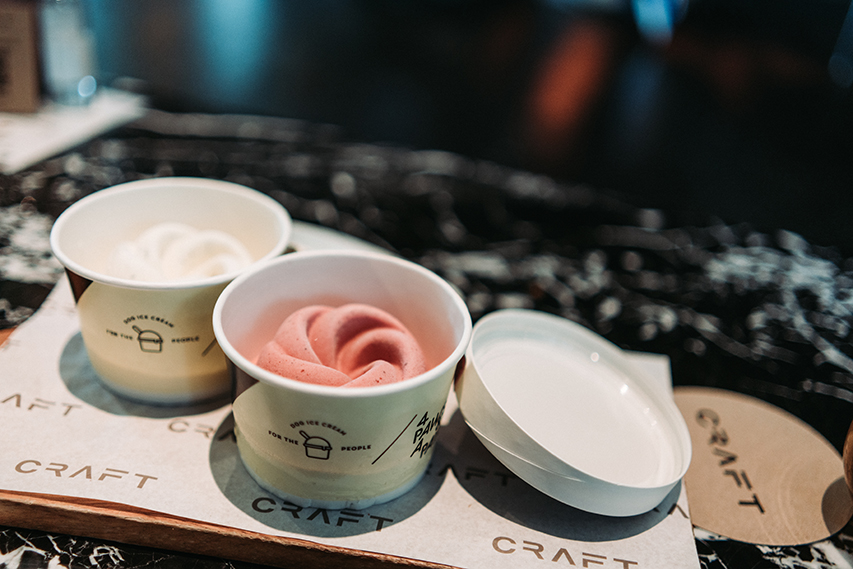 Outside of Craft and the air-conditioned lobby of the plush Kimpton Maa-Lai is a well manicured lawn and garden for walkies and, of course, Instagramming. Tupup waddled
amongst the whippets, fluffy samoyeds, and huskies, making a lot of new friends and one unexpected enemy of a pomeranian.
Owners here are regulars and travelers and all keep their doggos well-behaved. The yard is carefully groomed, and with clearly stated rules for dogs, it is a little canine forum where you can sip on an Aperol spritz and socialize.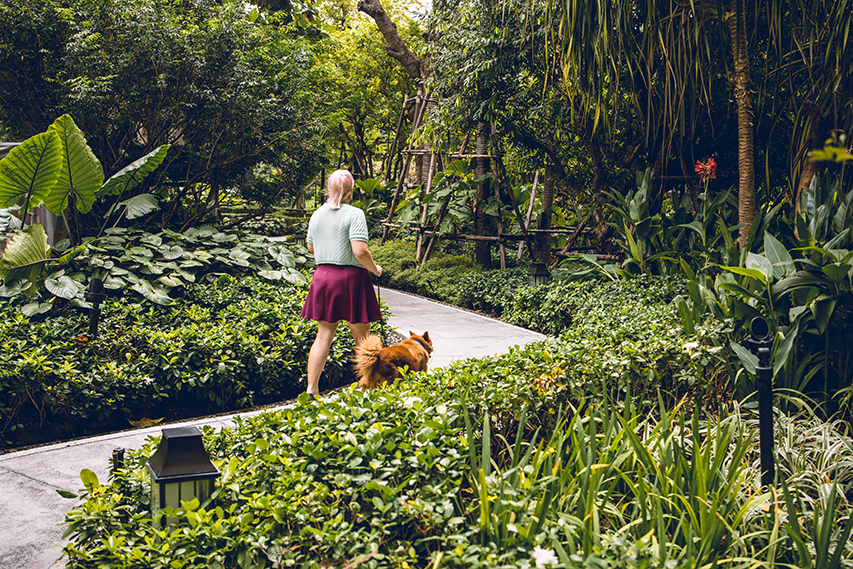 The room for this stay was the Maa-Lai Suite amongst the hotel's 362 guest rooms, featuring a long-corridor bathroom punctuated by a bathtub with view. The Kimpton is design forward and fashion-centric books dot the interior. Ever a benchmark for service, Kimpton Maa-Lai anticipates a pet's needs, so when you enter your room you'll find dog beds and pee pee pads for those who are not well trained. Humans are meant to use the toilet, apparently.
Dog bowls filled with water and treats awaiting your pet on arrival. Guests also have access to cat and dog toys, grooming kits, a pet stroller, eye and ear care products, and shampoos.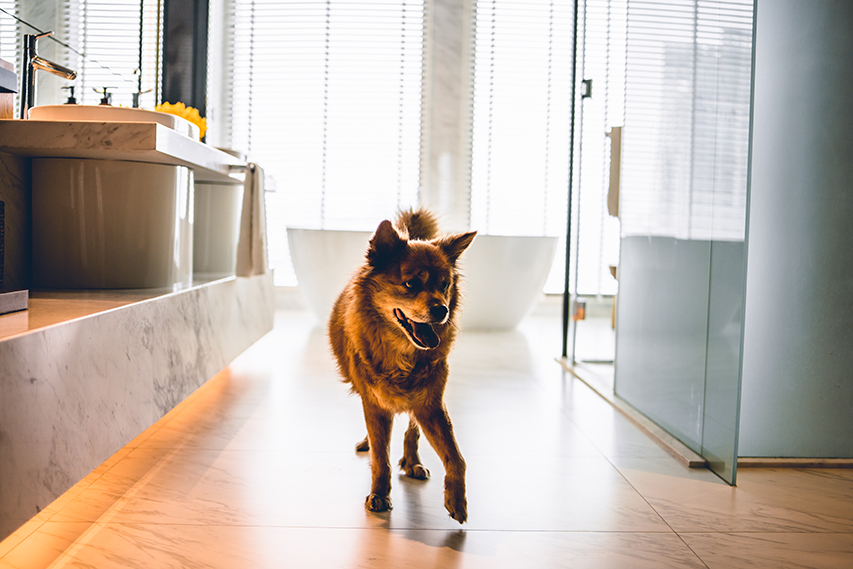 Despite Tupup's dubious breeding and advanced age, he managed to get on with the well-heeled dogs of Bangkok's jet set: a memorable day, treats he never knew could exist, and new friends. For a pet parent, you couldn't ask for more.