At Host BKK off Rama 4 on Sunday night (Apr 23), participants from Russia to Singapore took to the dance floor for a night of curated dance competitions, showcases, and exhibitions at Badvibes, Vol 2.
Badvibes pitted competitors together, surrounded by a rowdy crowd of dance fans in a whirlwind of dance, disses, and dramatic moments.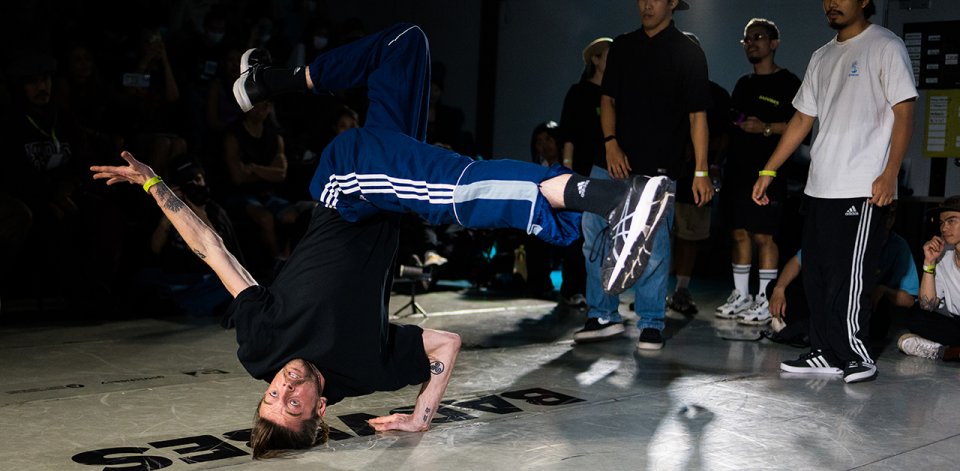 Competitions were divided into two-on-two freestyle hip-hop, pitting teams of dancers against one another in a friendly, confrontational bid to play up to the panel of judges and a raucous crowd on the dancefloor and in the stands of Host BKK.
Hip-hop one-on-one, which started with hundreds of entrants, was slowly whittled down to two.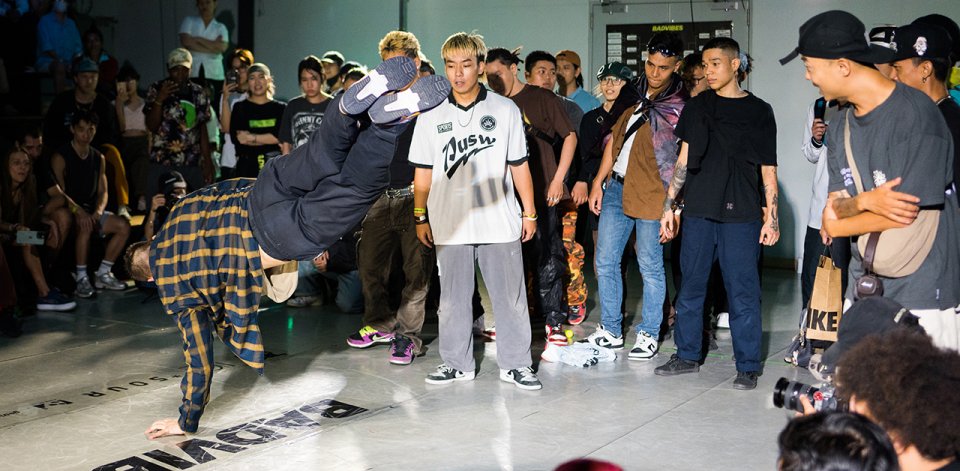 "For freelance we have like 60 teams mostly based from different countries like Vietnamese, Malaysia, India," says Kevin Bondoerffer—the French-Thai organizer of the event who was also a competitor and has dance battled in Amsterdam, Singapore, USA, and others—came to dance through choreography. He says they hope to keep this a yearly event.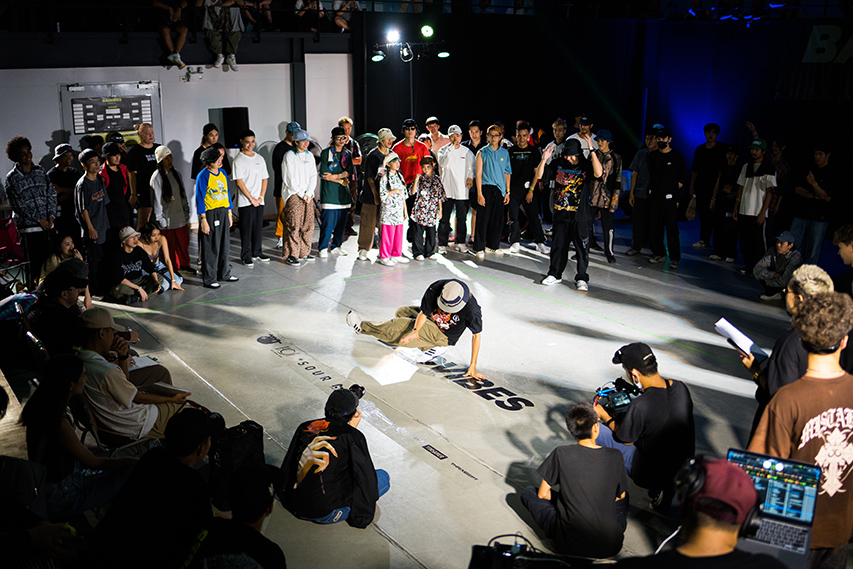 More than 200 had signed up for the dance competition, and on the night of the event itself, dozens battled it out in old school, face-to-face battles where the contestants were drawn randomly from a plastic bag. Who would go first was decided by spinning a plastic bottle on the dance floor.
In the end, the freestyle two-on-two came down to a French pair of Sacha and Brahim—by far the most animated of any of the performers—and the staunchly technical and intense RSN Crew winners out of Vietnam.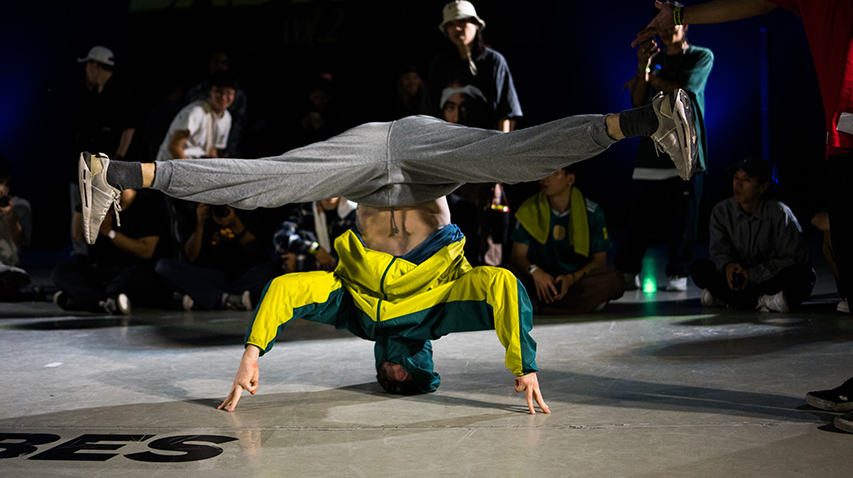 For the big main event, the hip-hop one-on-one, it came down to Thailand's own Txppy (Toppy Phatsaraporn), and the big winner, TIT out of Vietnam, who won to a massive outpouring of emotion on the dance floor.
Judges for the event included Alex the Cage out of Belgium, Jay Smooth from the USA, Warlock from the Philippines, Zaihar via Singapore. The judges, too, put on a show of their very own to show that they could still bring the heat to a dance battle. A number of dance acts—including more modern, artsy pieces—went on to a rapt audience of dance lovers, and the hosts at Host kept the crowd pumped to the very end.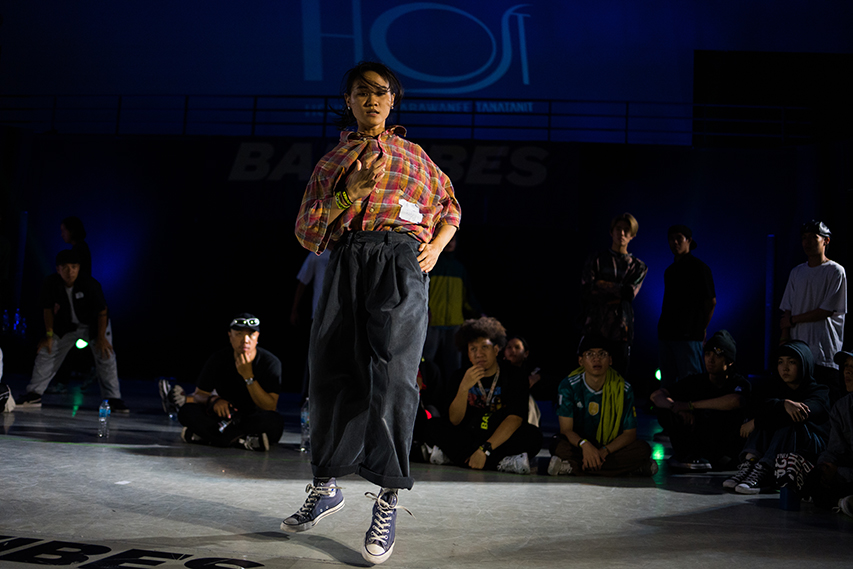 Participants came from as far afield as Russia, were older and young (including some in primary school), some dressed as bunny rabbits, some in high fashion.
Held by Thrixept, the organizers plan to keep Badvibes going next year for Volume 3.