BANGKOK RESTAURANT
Funky Lam
Put this Laotian bar-slash-restaurant on your Thonglor agenda.
Full-flavored Laotian recipes and an old-school funk soundtrack combine at the noir-industrial dining room of Sanya Souvanna Phouma (Bed Supperclub, Maggie Choo's, Sing Sing and Cactus) and fellow Laotian business partner Saya Na Champassak's latest venture. Dishes like kaipen, a starter of fried Mekong river-weed served with three types of spicy dips like jaew bong, are drawn from their upbringing. The refreshing feu kra dook seen plays on Vietnamese pho and the French classic pot au feu for a soup that offers roasted bone marrow and broth with sliced raw wagyu beef, herbs and loads of onions.
Delivery available daily from noon-8pm via Line (@funkylamkitchen), Top Tables Kitchen or phone.
This review took place in May 2020 and is based on a visit to the restaurant without the restaurant's knowledge. For more on BK's review policy, click here.
---
Whether we like it or not, the dining scene is going to be different for a while. No clinking glasses, no jazz blasting from Bose speakers, no large gatherings around restaurant tables. To battle through this bleak moment for businesses, most mid-range and upscale restaurants have pivoted to delivery. Most have not executed that pivot like Funky Lam has, how-ever.
Funky Lam has taken the basic idea of delivery—namely, sending you their delicious sai oua (B29), braised and smoked ox tongue (B350), and papaya salad (B180)—and built something special on top of it. Forget the food for a second. Consider the music, the artwork, the not easily replicable experience of dining at your favorite restaurant: Thonglor's temple of fiery, funky Lao cuisine packages all the accoutrements of eating out, puts a bow tie on it and sends it to you in the form of playlists, personalized messages and beautiful, sustainable containers. You even get real-time, one-on-one contact with the team when you place your order on Line.
The food, of course, is delicious. New offerings like lunchtime Lao bento boxes (B300) give you the greatest hits—think juicy grilled chicken, rice noodle salad, banana leaf-wrapped sticky rice and umami-rich fried Mekong riverweed with spicy dips called jaew. This food keeps well, too, so you won't end up with tepid or soggy bites. Ditto the dinner sets (B850), a made-for-two selection of organic grilled chicken, a Lao salad, your choice of soup or larb, and sticky rice.
As referenced above, every order comes with a playlist, featuring the jazz, blues and funk cuts you would hear at the venue. Jump on Spotify, piece it all together and five minutes later you'll be exposed to music you might not normally listen to at home. The packaging is made up of bamboo wicker, banana leaves and recycled paper printed with cartoon drawings of founders Sanya Souvanna Phouma and Saya Na Champassak's heads. It's fun and funky—everything you love about the venue put in your hands so that you can customize the experience at home.
This spin on delivery feels like something new, something that will live on long after you can return to Thonglor for a group meal in Funky Lam's buzzing dining room.
Delivery available daily from noon-8pm via Line (@funkylamkitchen), Top Tables Kitchen or phone.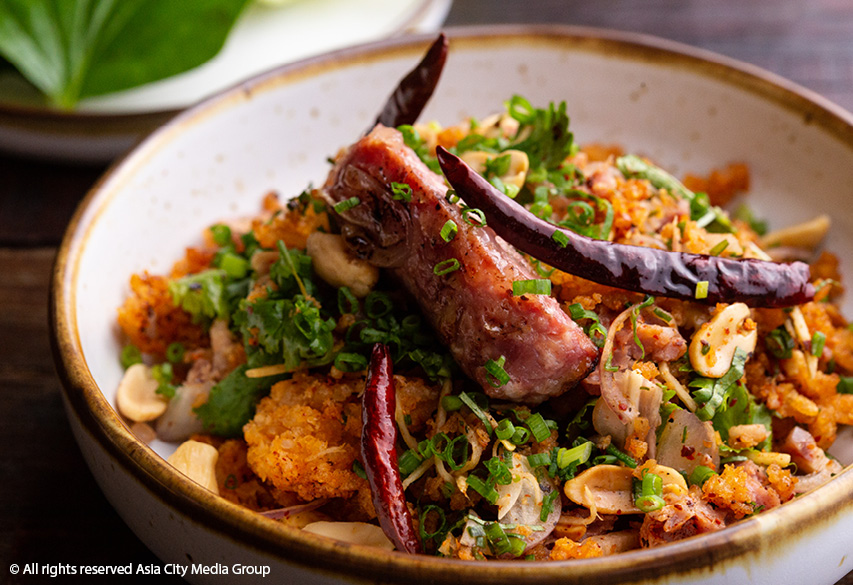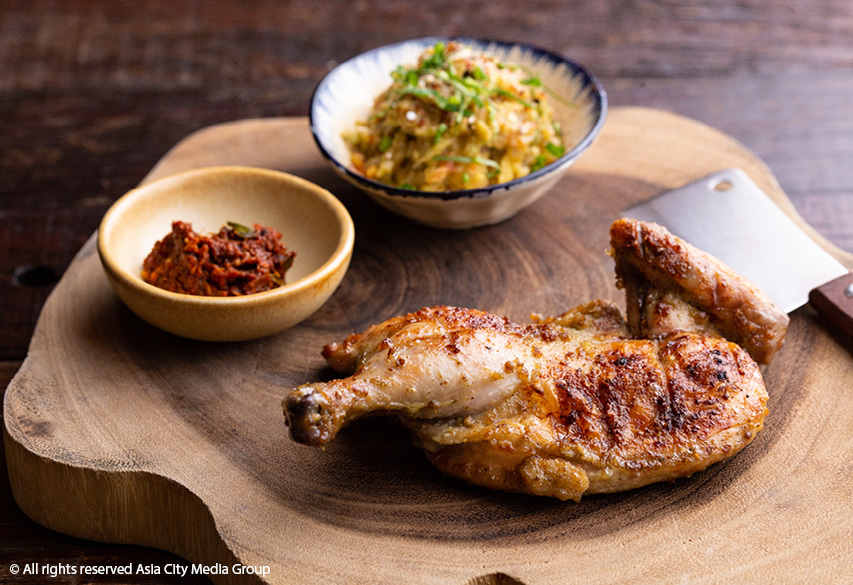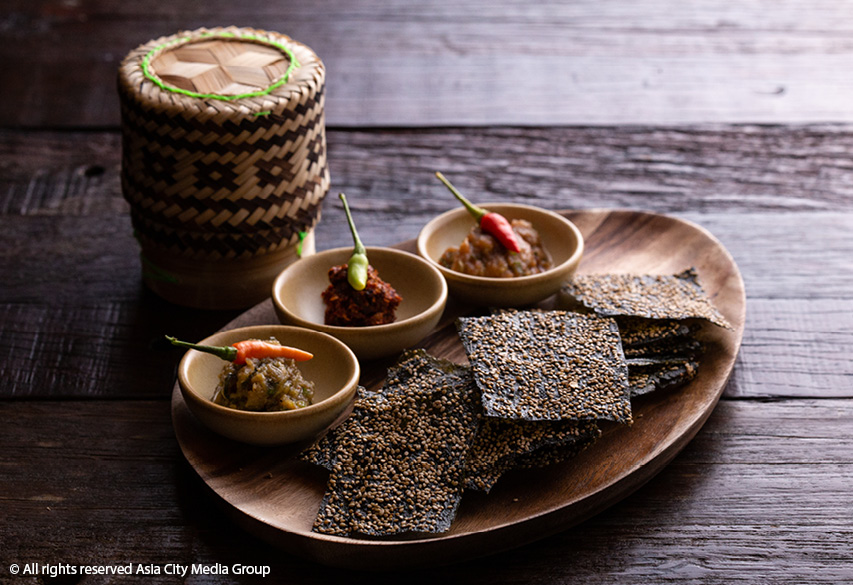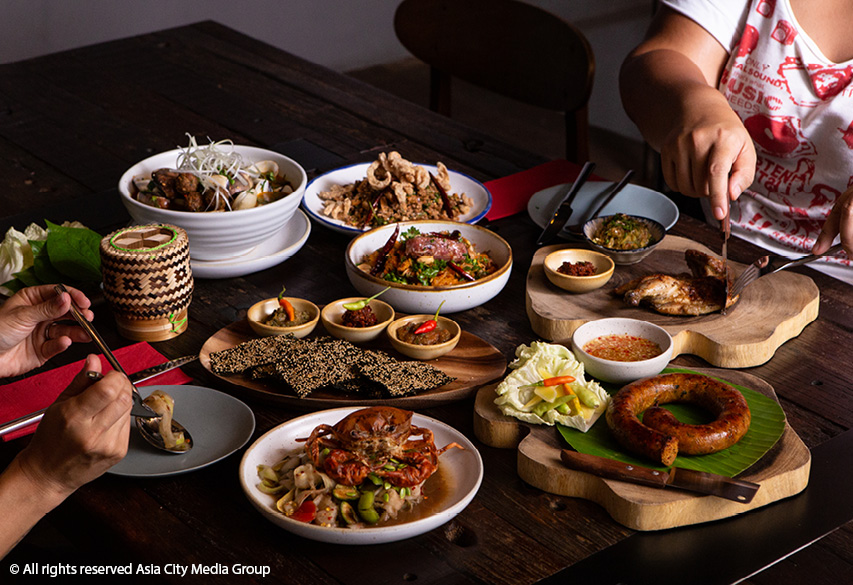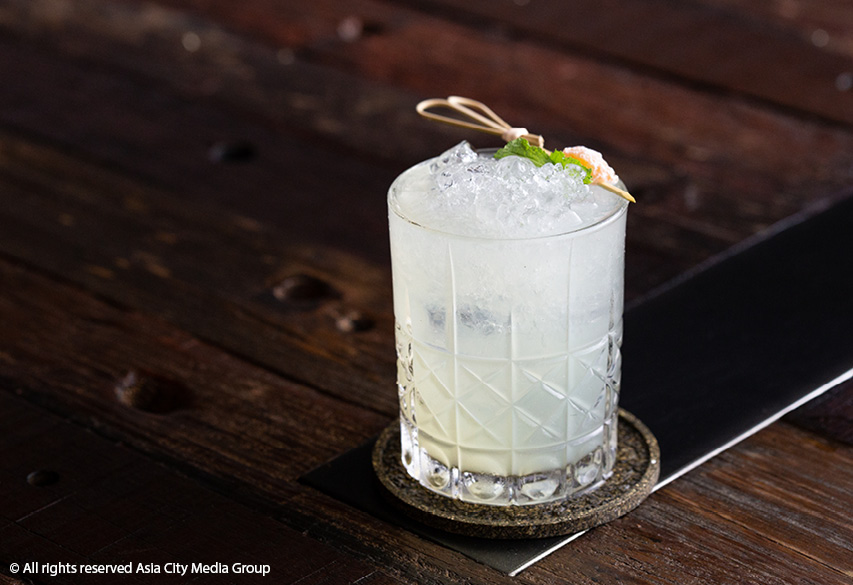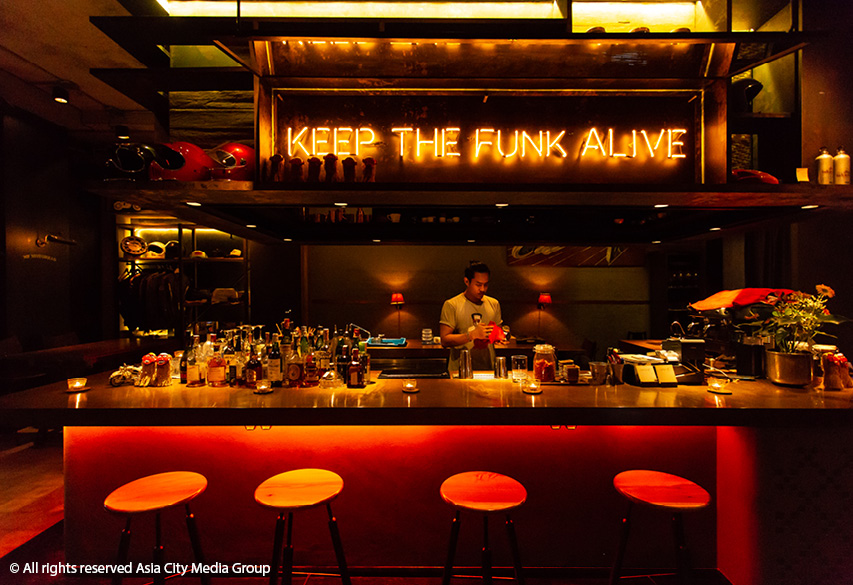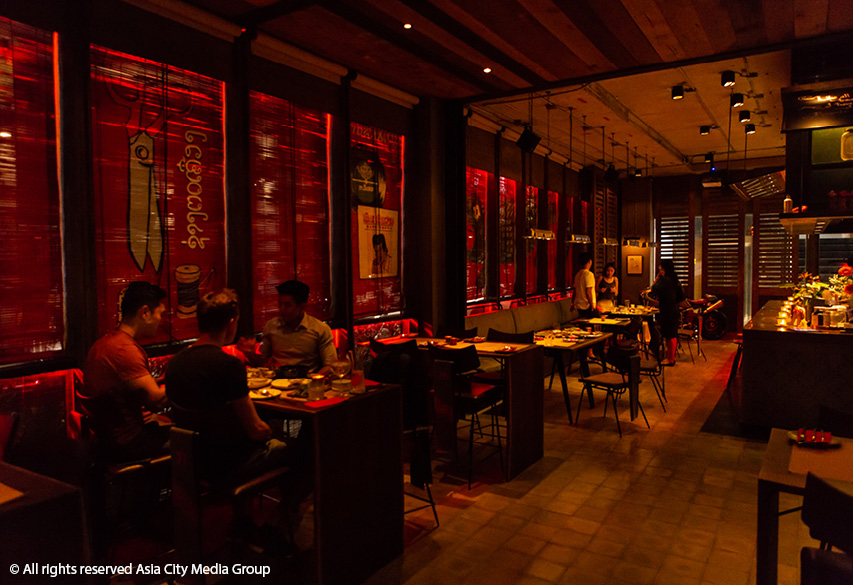 Venue Details
Address:
Funky Lam, The Taste Thonglor, 235 Thong Lor Soi 11, Bangkok, Thailand
Phone:
02-050-0469, 099-005-8435
Website:
http://funkylamkitchen.com/
Area:
Thonglor
Open since:
July, 2018
Opening hours:

daily

10am-6pm

Report a correction