BANGKOK RESTAURANT
Bonci
Say hello to Saphan Kwai's hottest coffee joint.
If you've been to Saphan Kwai recently and wondered what the long lines of people in front of the Blu 395 apartment building were for, the answer is the neighborhood's hippest new cafe, Bonci.
Located on the ground floor of the apartment complex, the two-story coffee joint offers a minimal yet striking interior that's dominated by warm wood textures and navy blue accents bathed in natural light. In other words, the perfect backdrop for Instagram shots.
Grab a hot americano (B90) or caramel macchiato (B120) made from their house blend (Brazilian Samba beans) or special blend roasts (Ethiopian Yirgacheffe and Brazilian Samba beans). Or try their signature hits like the Bimbom Cream (B150), a cream cheese latte served with whipped cream on top, and Dirty (B130), a similar option but with less cream.
Non-coffee drinkers can take their pick from selections like iced matcha and hojicha lattes (both B150) or sparkling yuzu sours and honey lemons (both B120).
If you're feeling hungry, there is a variety of light bites, including butter (B80), almond (B130), and chocolate lava (B150) croissants, as well as desserts like carrot cake (B100) and soft serve ice cream (from B100 for vanilla).
The second floor, meanwhile, was intended to be a bar, but due to Covid and current government measures forbidding restaurants from serving alcoholic beverages, the space is for coffee and tea drinkers only... for now.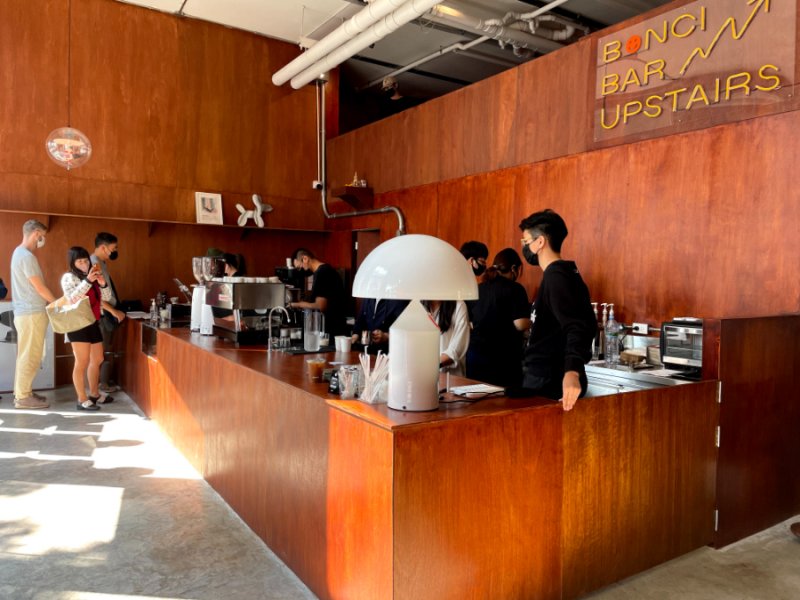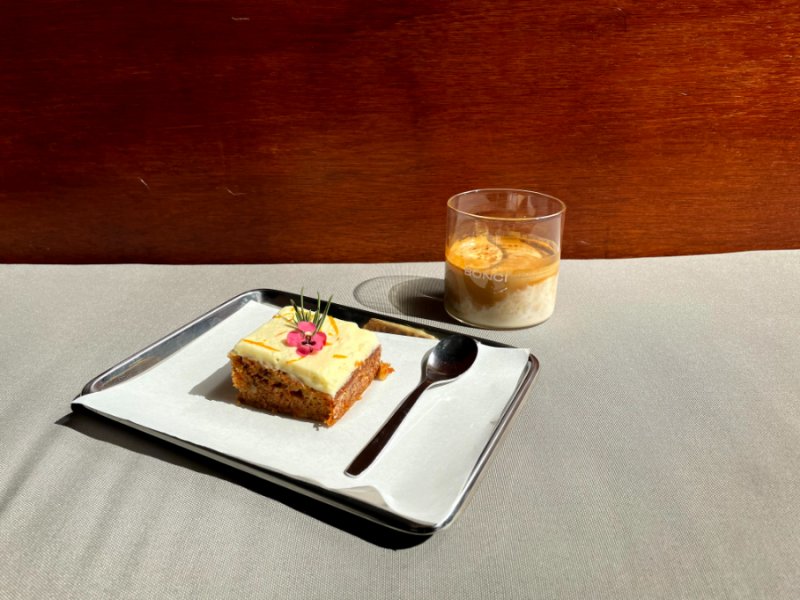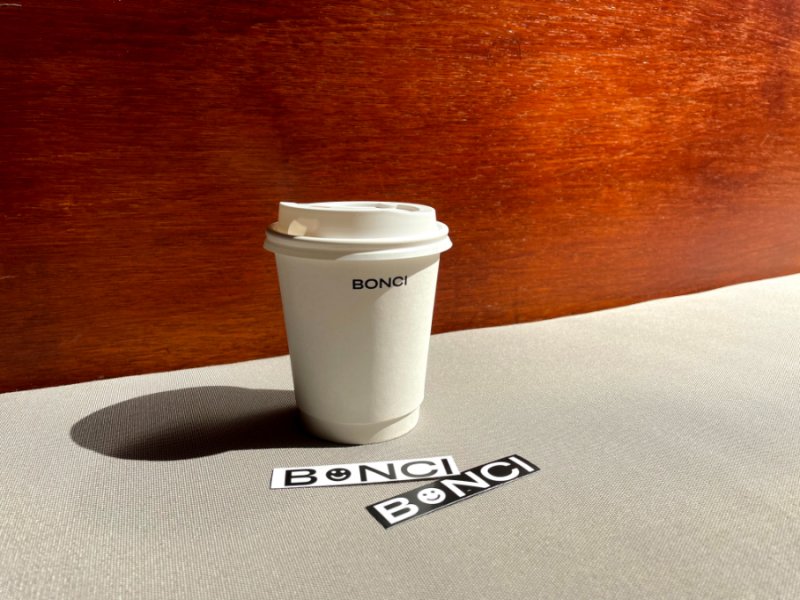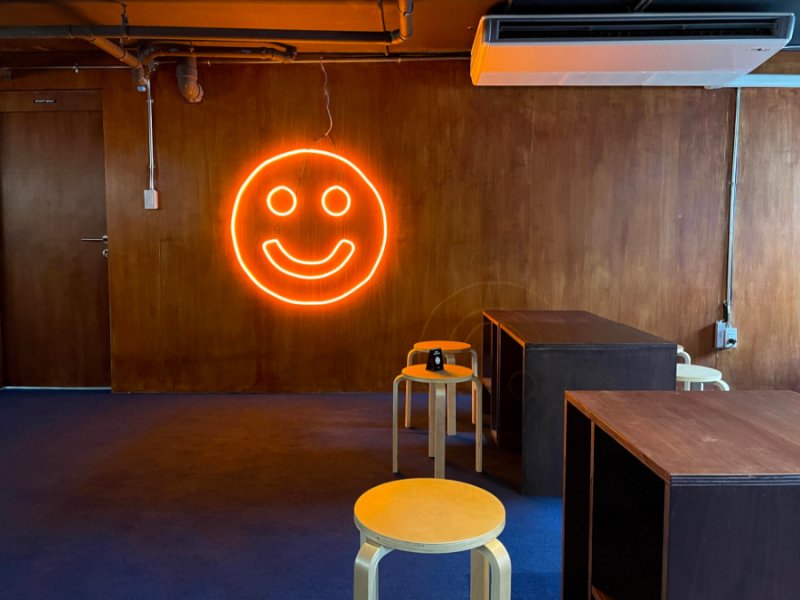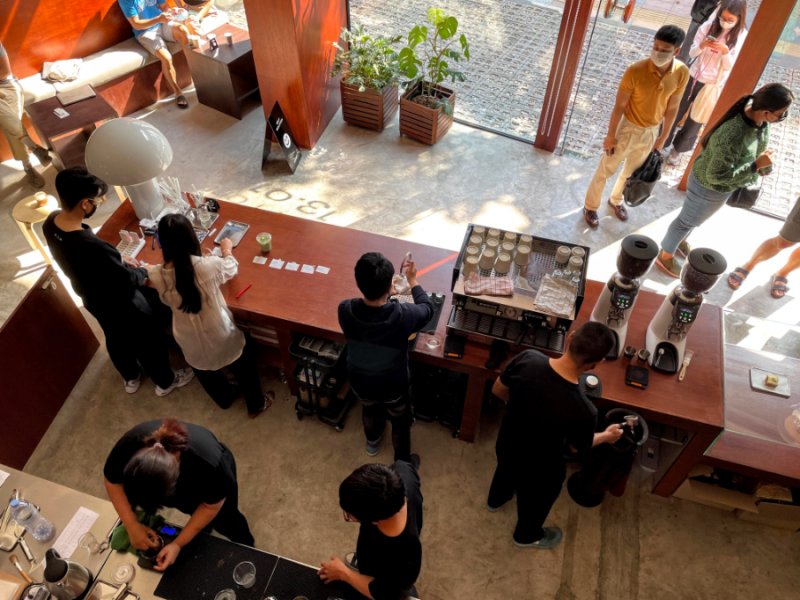 All images property of BK Magazine