BANGKOK RESTAURANT
Appia
This trattoria serves time-trusted "Roman-style family recipes."
Going strong since 2013, Italian restaurant Appia has recently switched things up with changes to both the venue and the food. The setting is as welcoming as ever, retaining its charming trattoria feel with linen tablecloths, warm lighting and a wall newly decked out with photos and artwork, while upstairs, the mezzanine has been transformed into a beautiful wine room, filled with over 120 labels.
On the menu, classics like the porchetta are now joined by crispy pig's head (B390), served with mustard sorbet, and comforting Cheeky Cannelloni (B590), filled with pork cheek and topped with foie gras sauce, parmesan fondue and black truffle.
The Battuta (B750), Appia's very own grass-fed, dry-aged Fassona beef tartare, served with sorrel, anchovy crumbs and smoky bone marrow, makes a lovely starter. If you can't decide, opt for the Taste of Appia (B1,400), which allows you to try three savory courses and one dessert—the new pan brioche (B290), bread pudding topped with five spice ice cream, is to die for.
This review took place prior to changes made to the menu and interior in 2019.
---
Bangkok has long been gripped by a love of Italian cuisine, whether that's the opulent fare served up in stuffy high-end eateries or the bastardized fusion pasta offered up in the countless cutesy cafes. But there are still only a very few spots that really capture the essence of true trattoria dining, a mix of class, warmth and charm that Appia consistently manages to achieve.
A lot of that charm comes from the setting: downstairs you have a narrow, wood and stucco clad venue that somehow feels like there's an open fire tucked away somewhere, while up in the cute mezzanine you can imagine you're having dinner in Don Corleone's private study.
But, of course, it's the food that really wins our heart. The menu of Roman-style recipes is short (just one side of A4) but thanks to the mouthwatering choices and rotating specials it never gets dull.
Here, ingredients are king and allowed to shine, exemplified by something as seemingly simple as the salad of roasted organic red beets (B350). The combination of the plump and refreshing beets and the divinely smooth stracchino cheese is taken to another level by the addition of crunchy pumpkin seeds and the hint of bitter tartness from the arugula and balsamic vinegar.
The same goes for their wonderful house-made pasta dishes, like the space-ship shaped ravioli (B360), which come stuffed with ricotta and a sauce of spicily moreish tomato and 'nduja (Calabrian sausage) that has you mopping the plate clean with home-baked bread.
Like the best Italian cooking it's very rustic but also displays a real dedication to the ingredients used. There are no fancy mousses or emulsions at play here, yet mains like their porchetta (B400 for one/B600 to share) still have the power to wow. Roasted in Roman style on the in-house rotisserie with fennel, rosemary and garlic, it's certainly not refined but it's a heavenly combination of perfectly crisp crackling and juicy herb-infused meat none the less.
The Appia oxtail stew (B550) is another perfect example of Chef Paolo Vitaletti's skill at taking humble ingredients, and creating something special. The meaty hunks of oxtail combine with the zesty gremolata and the hand-rolled Sardinian pasta (fregula) to make a dish that's both deliciously hearty but also very refined.
Desserts seem less exciting on paper, but we'd urge you not to dispel them. The tiramisu (B290) is based on Chef Paolo's mum's own recipe and it enthralls with its creamy layers, while the pannacotta (B200) is sinfully rich, yet gets a tart punch thanks to a topping of mango and passion fruit.
Throw in an excellent wine list (one of the partners even owns a vineyard), some impeccable service and the fact that this place is buzzing any night of the week and you have a heady combination. Of course, such culinary treats and top-notch ingredients don't come cheap, but we're more than willing to pay a high price for the chance to indulge in such a fine Roman feast.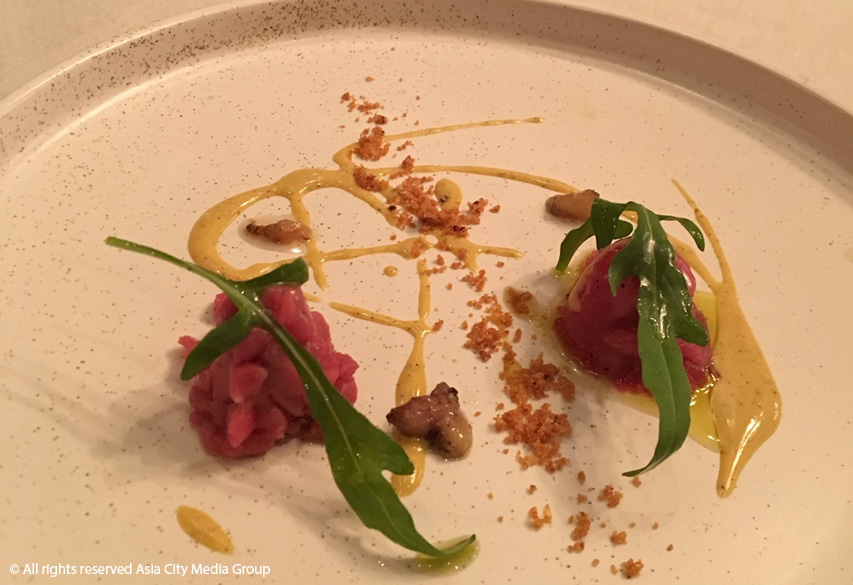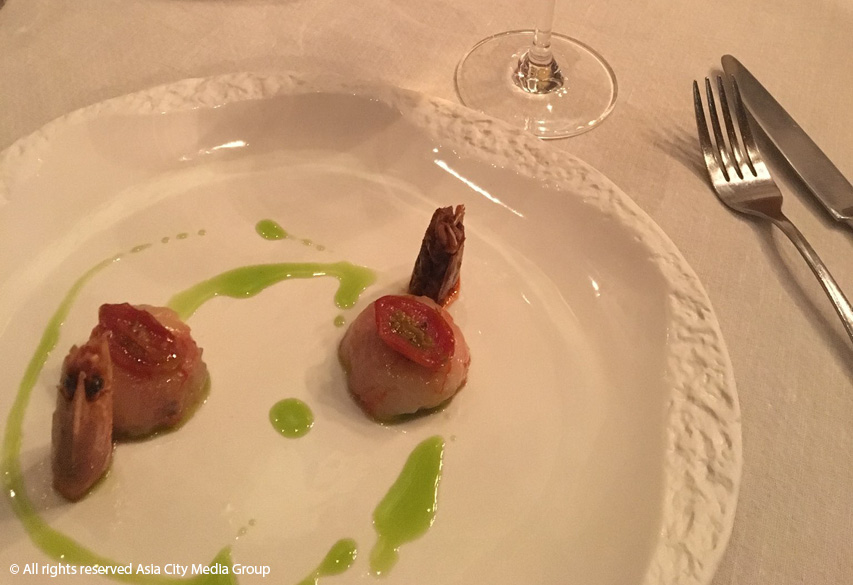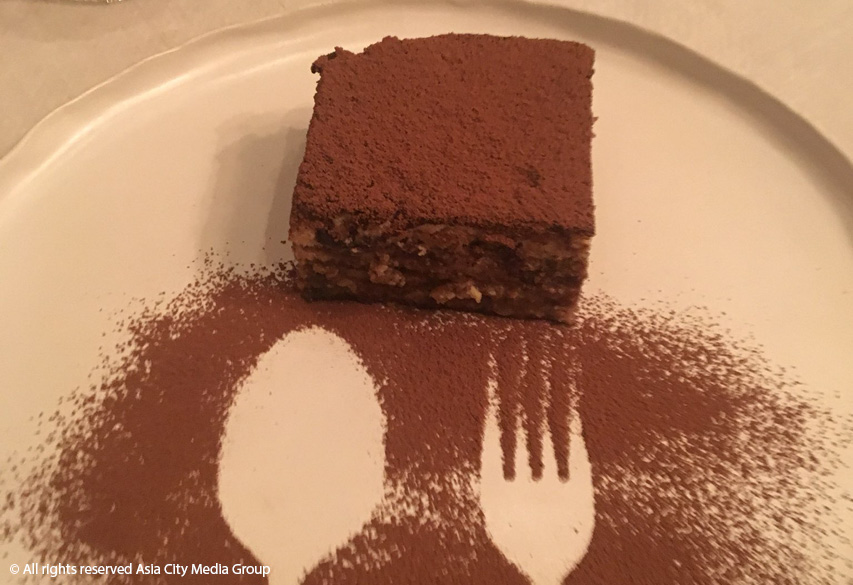 ---
This review is based on a visit to Appia without the restaurant's knowledge. Changes have been made to the menu and interior since. For more on BK's review policy, click here.
Appia placed #6 in our Top Tables 2017 guide. Here's what dinner looks like there:
Venue Details
Address:
Appia, 20/4 Sukhumvit Soi 31, Bangkok, 10110 Thailand
Phone:
02-261-2056
Website:
www.appia-bangkok.com/
Area:
Phrom Phong
Cuisine:
Italian
Price Range:
BBB

Open since:
February, 2013
Opening hours:

Wed-Sun

6-10:30pm

;

Mon

6-10:30pm

;

Sat-Sun

11:30am-2:30pm

Nearest train
BTS Phrom Phong
Reservation recommended, Parking available: Valet
Report a correction