Travis Scott closed down the final day of Rolling Loud Thailand on Saturday, ending a three day hip-hop festival that brought together old school performers like Fat Joe with the poppy dancing of Jay Park.
Thousands descended on Legend Siam from Apr 13-15, making the long trek from the highway to the amusement park's ferris wheel and selfie traps to get to the biggest hip-hop event of the year.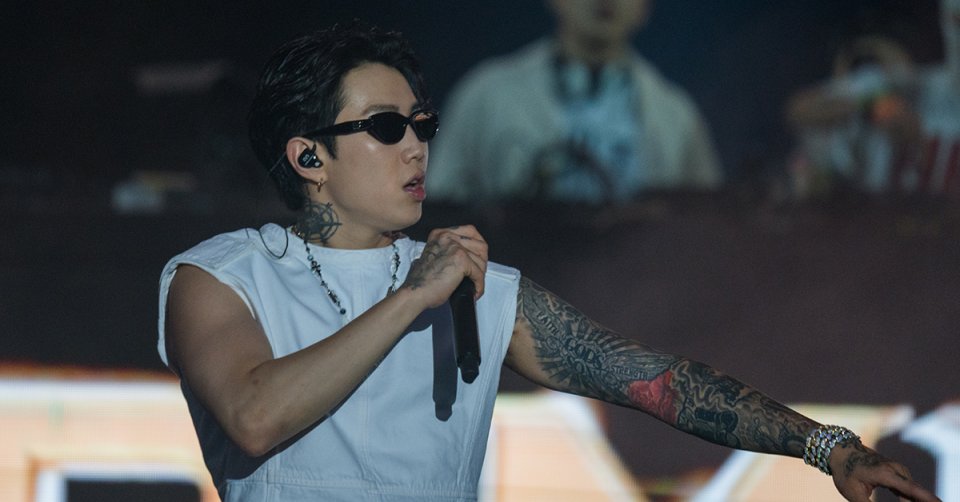 Packed every night, the first night's headliner, the world-famous Cardi-B, experienced a noticeable wardrobe malfunction but blew up the stage with classic hits and a hot, emotional crowd. The final night closed with Travis Scott, with the house still packed and heaving after three days of partying.
The last day of the festival was filled with a lot of Asia-based star power and fun gimmicks. Psy.P drank Chinese baijiu from a shoe, a pink unicorn was spinning for the sexy antics of Wonderframe, and H1ghr Music draped themselves in the crowd's bras.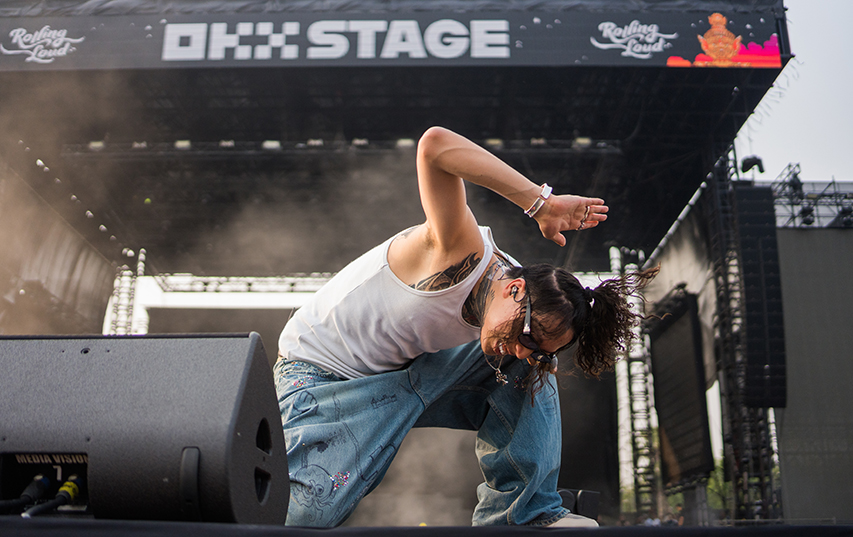 "I like the festival vibe, but it's a challenge. I'm so used to performing in front of people who already know me, already know my songs, know what I'm about," Cali-based rapper DrownMilli, who played an early set on the last day, tells BK Magazine. "People don't know you, but that's fun. Because it's helping me grow…I'm grateful for it."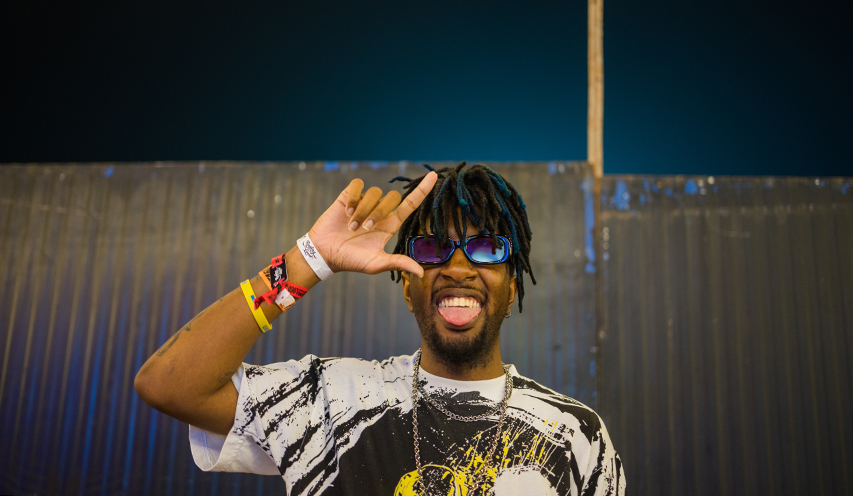 For the proper Thailand hip-hop fan, the highlight of the show had to be the high-energy blasts from Thaitanium, bringing on their regular crew with DJ Buddha and dancing girls galore for a show filled with fire and hip-hop comraderie.
Organizers, friends, and dancers were invited on the stage for one final bit of daytime love for the growing hip-hop scene in Asia and around the world.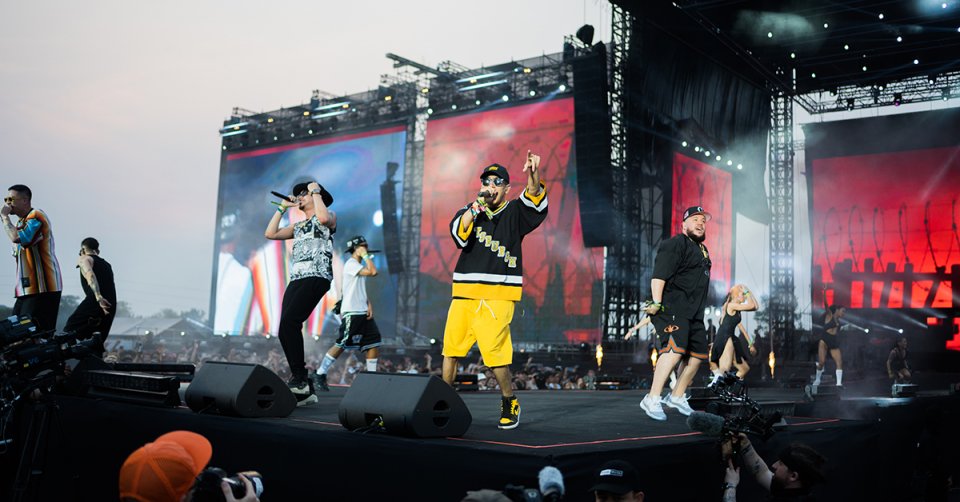 The festival, though, was not without its problems and controversies. Interviews with First Aid stations revealed a number of scrapes and bruises and quite a few cases of dehydration in a weekend that saw 36C heat.
Similarly, personnel from Deimos Security told BK Magazine that there had been an incident where someone was slashed in the neck by a broken bottle and said that fights involving as many as eight people had taken place (see update below). Neither of these incidents were independently verified on site.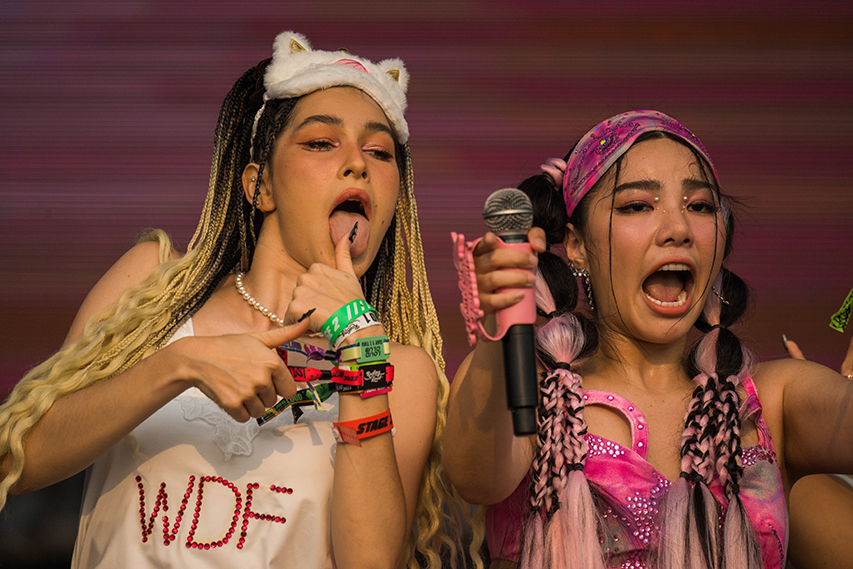 Away from the festival, stars created a little controversy as well. OG hip-hop star on the main stage, 52-year-old Fat Joe, posed for a tiger shot at Pattaya Tiger Park on
Instagram
alongside Rolling Loud co-creator Matt Zingler—to a number of angry comments about drugged animals.
Chris Brown, who headlined the second night with notable sexual overtones, was also rumoured to have attended
a ping pong show
as seen on Lance Savali's social media, later recorded and put on TikTok.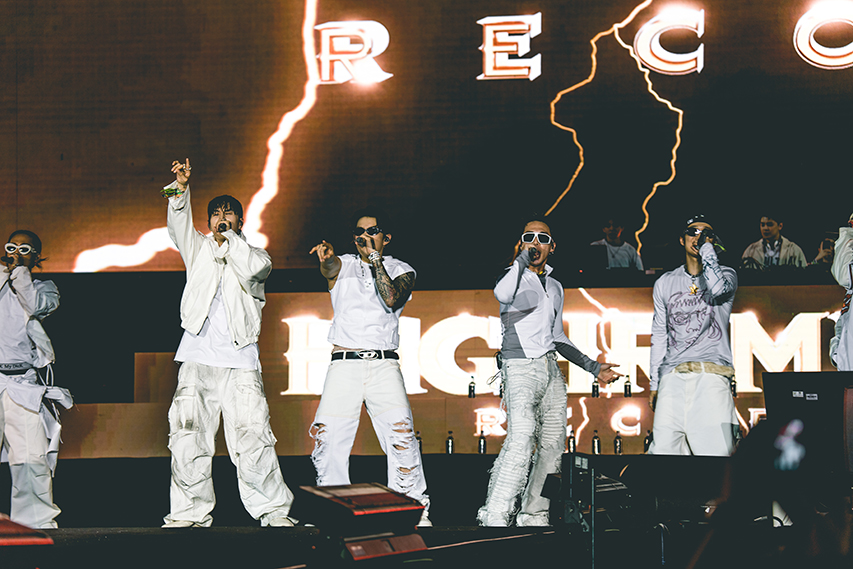 The festival also saw a few headline grabbing cutesy stories. Milli, who handed out fresh mangos during her show and has since become a Thailand soft power darling,
got to fangirl out
with B.I. A number of sets saw a few unexpected visits and mashups, including with Milli, Twopee Southside, and others.
"We flew in from South Korea," said Jason, 28, at the festival. "How often do you get something like this in Asia?"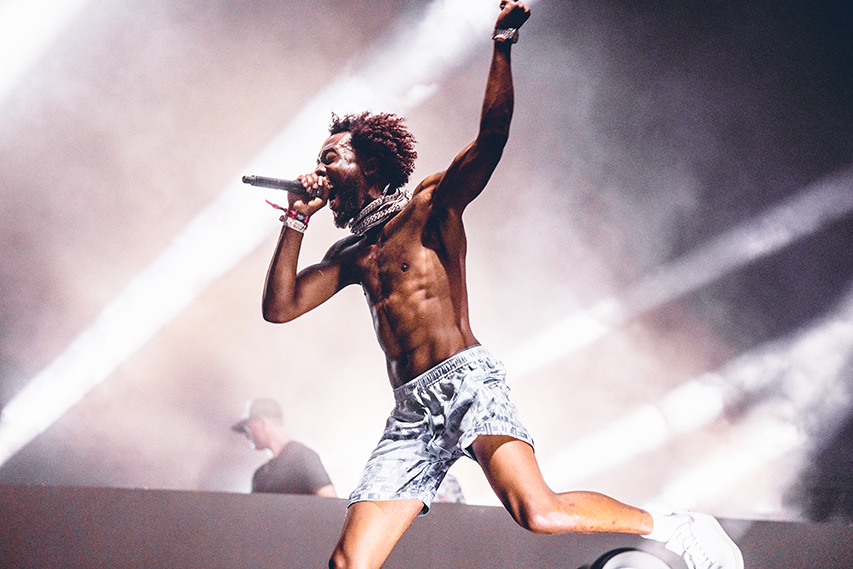 Despite the rest of the country getting wet, not a drop of rain fell on Pattaya for the entirety of the festival. As Coachella rolls toward an end in the US, the next Rolling Loud will be in Portugal from Jul 5-Jul 7, 2023.
Additional photos and reporting by Phoebe Storm.
Update: A representative from Deimos Security contacted BK Magazine to clarify that the victim of bottle incident was merely scratched and that the fight in question involved only five people. Niether incident has yet been verified by BK.