Day 1 of the long-awaited Rolling Loud Thailand—the biggest hip-hop event in Southeast Asia—landed in Pattaya on Thursday, marking a hot and heavy Songkran 2023 at Legend Siam.
The Security AF Team (now known for their
hands-on approach to security
) grappled patrons PG-13 style into the hip-hop kitsch of the Legend Siam's concrete prairie—think basketball courts, graffiti, glow-up stations, and dancing girls.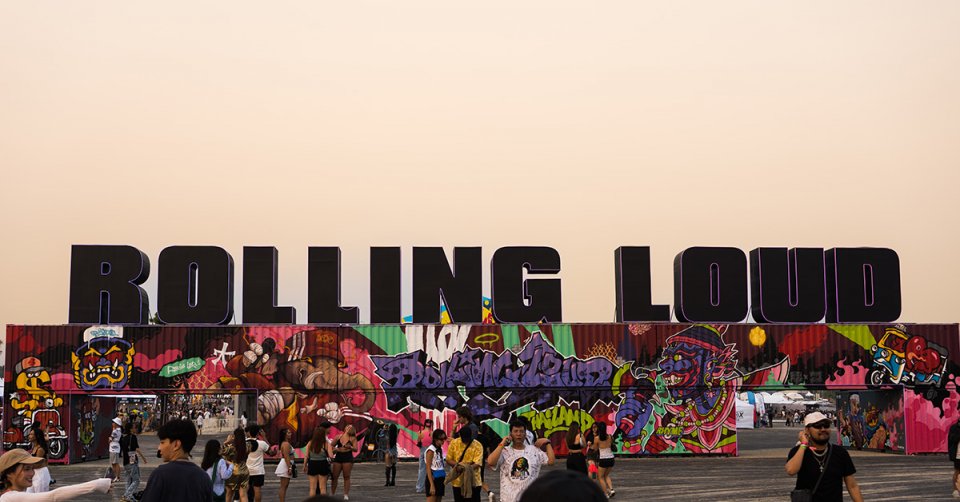 With AQI nearing 150 and the temperature clocking in at 36C, sweat-covered stars and up-and-comers went wild for crowds big and small throughout the day.
The festival released their
setlist times earlier this week
on the OKX and Levi's stages, but early in the day saw low turnout even for big names like Ramengvrl, bringing her style to a very welcoming home crowd of Indonesians.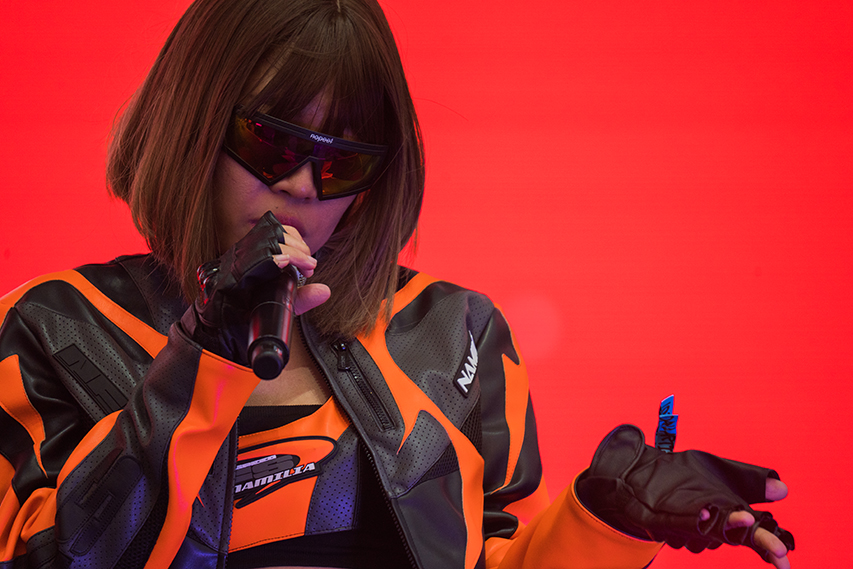 But by the time 10pm rolled around, the festival was packed to the brim as F.Hero and Ferg cleared the way for the big show of the night, the lady of the hour, Cardi B herownself.
The crowd work award though has to go to Rae Sremmurd who turned an early evening set into an absolute slobberknocker of crowd-surfing, chanting, and sweat-strewn mayhem.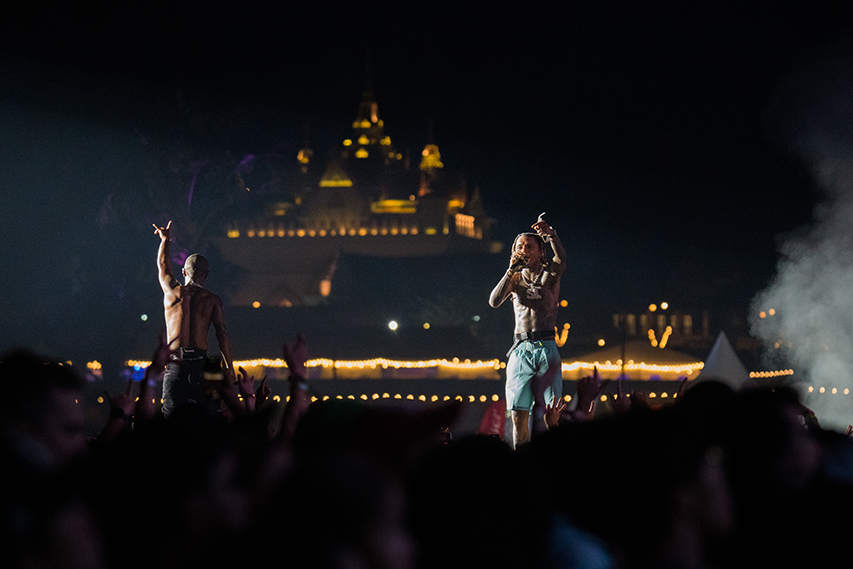 Festival goers bought weed on site from Frost, got tattoos from the Thailand-grown Ink Inc., and got intravenous booze cures from Panacee Medical Center.
Visitors found a surprisingly diverse range of drinks and food in both VIP and General Admission, including Cholos, Bang Bang Burgers, Vaso, Bendito, Quickie, and—by far and away a favorite—Aromkwan, featuring Vishnu's almost supernaturally good meat.
As for the Rolling Loud VIP section, complete with better food and even a few places with aircon, numbers took their toll by the evening's end. By the last set, hi-sos in designer digs and exhausted superfans sat on hot asphalt amongst piles of trash. Even the VIP toilets had 20-minute lines.
As soon as Cardi B went on, the exhausted refugees of the festival made their way to the exit and walked around a kilometer over a clogged artery for hope of a highway lift. Such is festival life.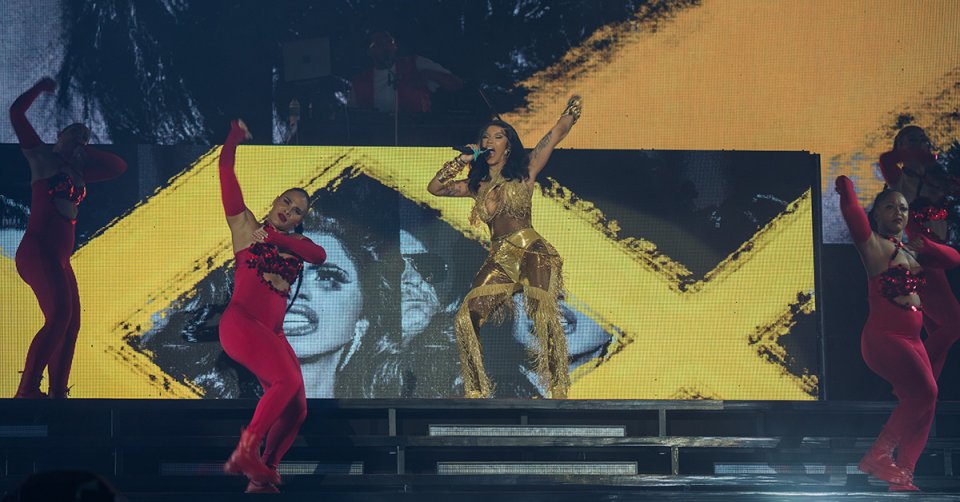 The festival will be running for two more days, April 14 and 15, featuring worldwide stars like Fat Joe and Travis Scott and local names like Milli, Twopee Southside, and Thaitanium.