Welcome to the weekend everyone. Bangkok turned 240 this week. What are you doing to celebrate?
Thursday, Apr 21
Okay brainboxes, marshal your friends and your knowledge for the weekly trivia night at Aesop's Greek restaurant. There's a new theme every week with great prizes, new friends to meet, and intellectual enemies to squash. Free entry, Aesop's.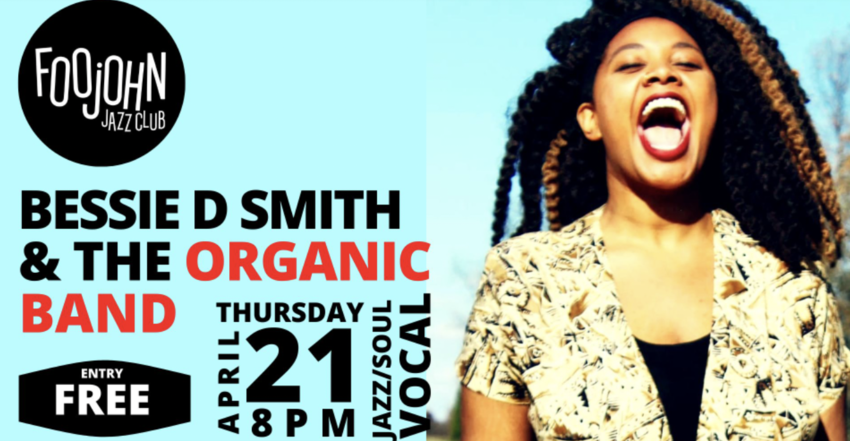 Start your weekend early with this Thursday jazz and soul night featuring the singer's favorite American songs with her own personal touch. Free entry, Foojohn.
Local artist Viput "Ang" Asawavetvutt teams up with Warrasruang S. invite you to explore friendship through balloon art. Free entry, Central: The Original Store.
Friday, Apr 22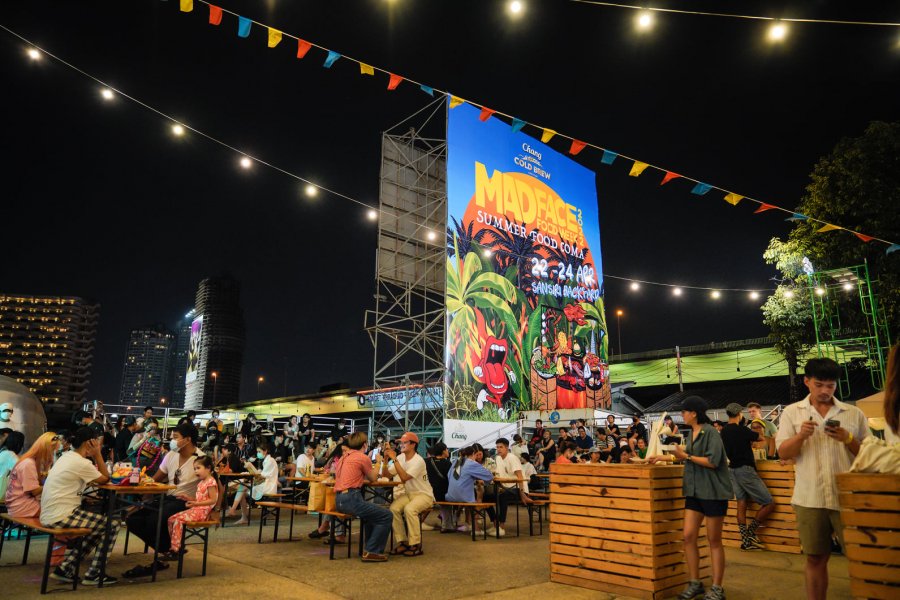 With the slogan "Summer Food Coma," Mad Face Food Week makes a comeback after skipping last year for three days inside a small green lung off On Nut. Go hungry, or go hangry, and expect lots of food to fill the tummy, from top-tier restaurants to barbecue cookouts. B100 entry, Sansiri Backyard (T77 Community).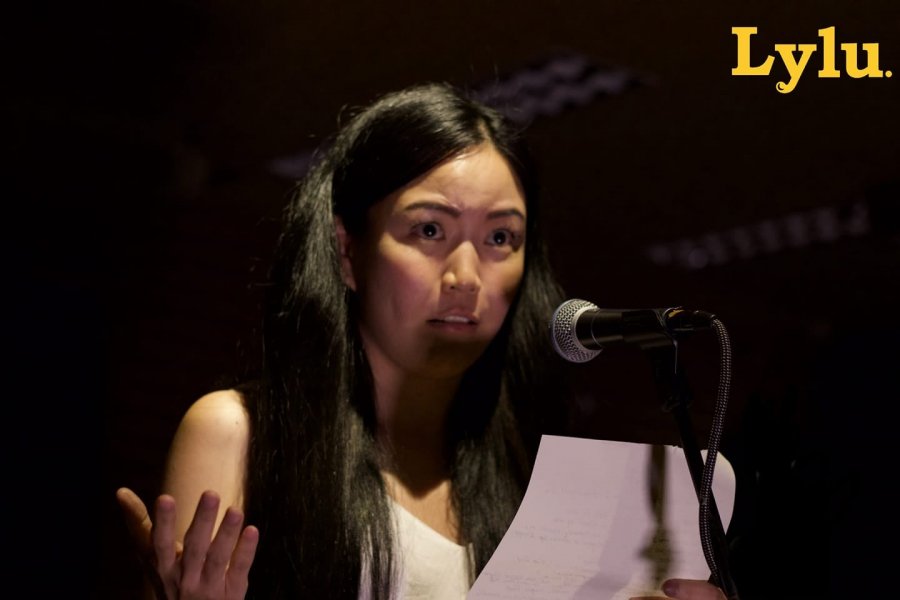 Express your inner bard and get some "Tom Yum Soup for the Soul''. Learn, listen, and meet new likemind friends. B300 entry, Live Lounge.

Apr 22 of every year is Earth Day. Celebrate Mother Earth this year With Gramaphone Children spinning indie-dance, nu-disco to 80s electro-funk, and boogie. B800 entry, Bangkok Island.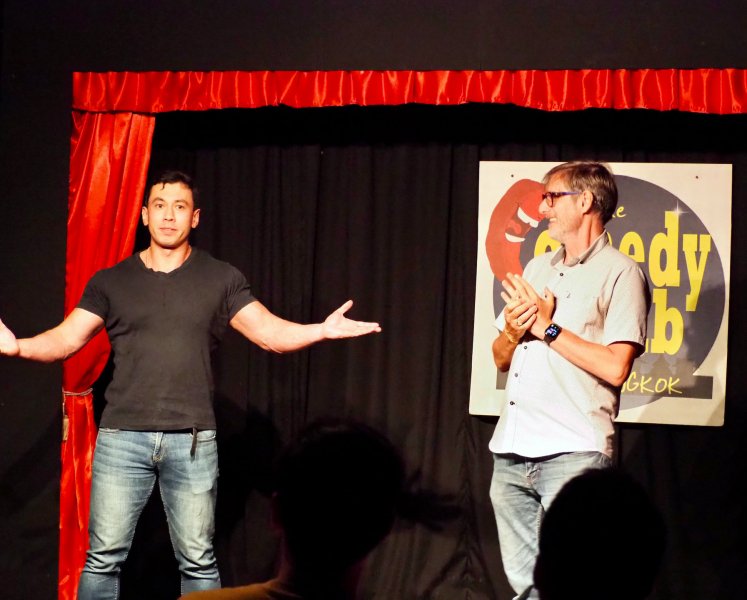 Dating nightmares, hilarious hook-ups, and romance fails inspired by real audience dating stories and re-enacted live.
B350 advance via ComedyClubBangkok.com or B500 at door, Comedy Club Bangkok.
Saturday, Apr 23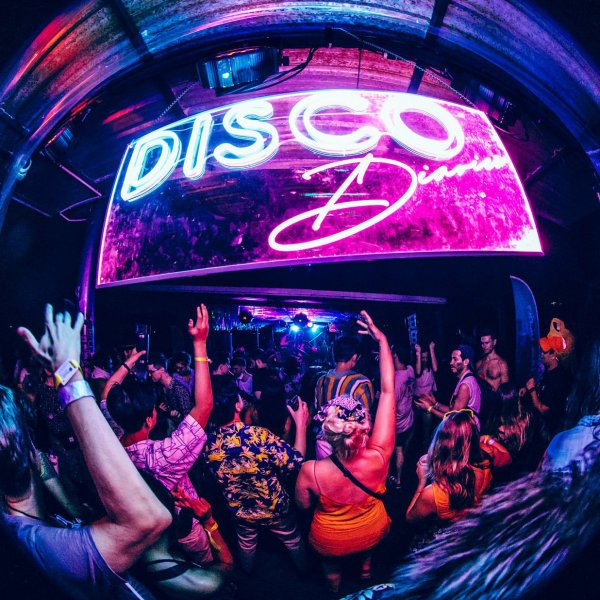 Catch sunset and dance to your favorite disco tunes by the river to celebrate Bangkok's party organizer turning four years old.
B490-10,990 entry via Ticketmelon (includes one drink before 6pm), Viva & Aviv The River.
Epic Pool Party makes a comeback to cool you off in this sizzling April heat with melodic, deep, and tech house beats and free flow booze from 4-5pm. B900 entry (includes 3 drinks and an ATK test), free for ladies before 6pm, Amari Watergate Bangkok.
In collaboration with the Embassy of Spain in Thailand, GalileOasis is bringing readers World Book Day in the tradition of Sant Jordi of Catalonia, Spain. Free entry, GalileOasis.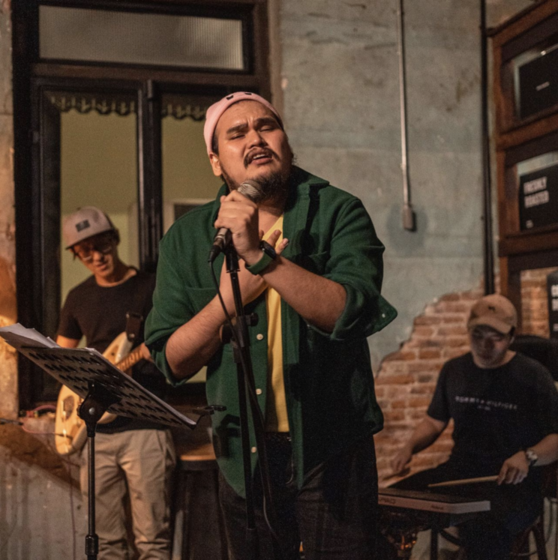 Ample Soul brings their soul and R&B tunes to the second floor of our favorite sourdough spot, with a buy-one-get-one-free happy hour from 5-7pm. Free entry, Sarnies Bangkok.
Sunday, Apr 24
On the surface it may seem like transgender people in Thailand have a lot of visibility and freedom, but in reality the space for individual stories is very limited. This exhibition will take you through the voices of transgender people. Free entry, Baik Baik Restaurant.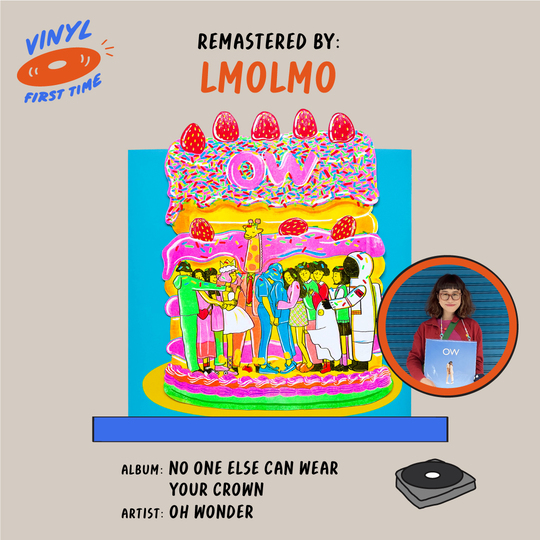 To celebrate Record Store Day on Apr 23. This exhibition takes you back to your very first vinyl, complete with collaboration from local artists designing vinyl covers. Free entry, Red.cose (Collaborative Space), Apr 16-24.
Every Sunday is 'Pets Are Welcome' (PAW) Day. This week, with live acoustic jazz by The Pleasure Delayer. Bring your four-legged friends to chill in the garden of the colonial mansion. Free entry, The House on Sathorn.