Apr 30 marks International Jazz Day every year, declared by the United Nations Educational, Scientific and Cultural Organization in 2011 to celebrate jazz and its diplomatic role of uniting people all around the world. Well, Bangkok can get jazzy with the best of them. Grab your trumpet and give it your best Satchmo impression.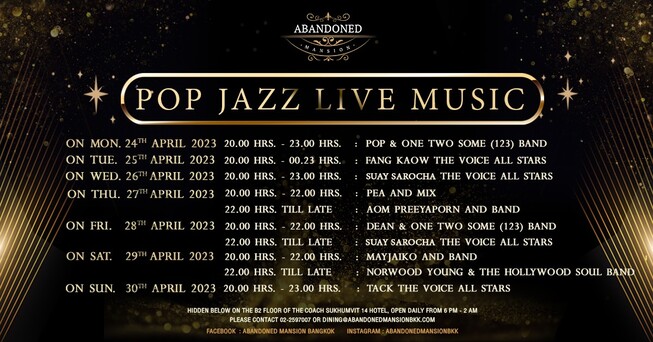 Starting Apr 24 and running through the weekend until Apr 30, local pop jazz bands perform live at this underground (literally) bar from 8pm until late every night.
Book here, Abandoned Mansion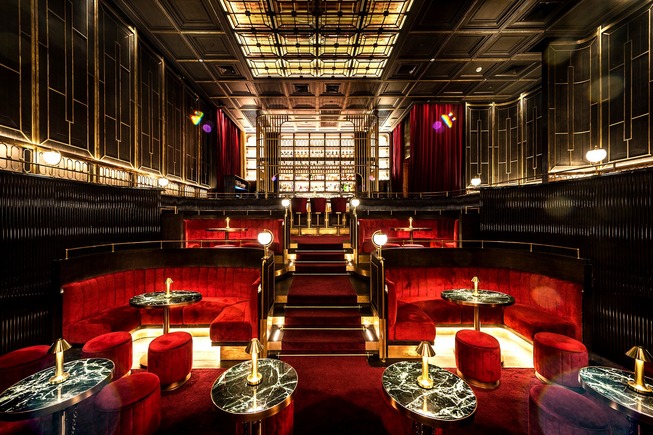 Gear up for the International Jazz Day starting tonight (Apr 26) featuring the many sub-genres of jazz until Sunday night—From fusion jazz, jazz/soul, and neo-impressionist to contemporary jazz, big band jazz, and more. Reserve at 062-259-2525, Crimson Room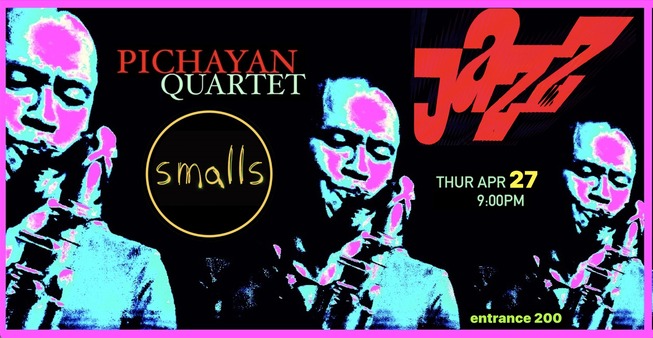 Head over to Suan Plu tomorrow (Apr 27) for live jazz featuring renowned local tenor saxophonist Pichayan Taptim, with Torfun on the drums, Mai on bass and Aek on piano. This is a local jazz band you simply can not miss at one of Bangkok's favorite music venues, with a B200 entry.
Reserve here, Smalls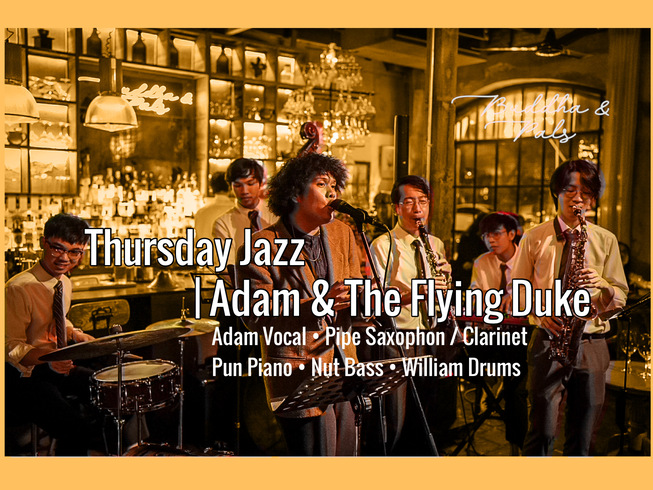 Every Thursday night, this cozy Nang Loeng spot hosts a jazz night, and this week (Apr 27) will feature Adam and The Flying Duke in a casual, unpretentious atmosphere starting at 1am and running until late. Free entry, Buddha and Pals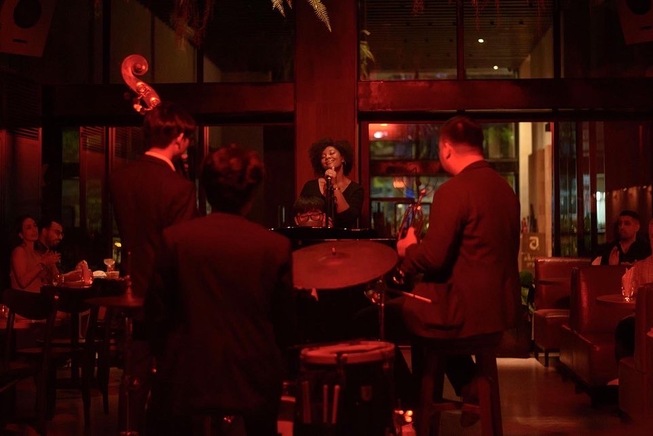 Charoenkrung's stylish jazz bar is doing a three-night jazz festival featuring six incredible jazz bands with diverse styles ranging from old-school Gypsy jazz to Afro Swing and fusion jazz with a B350 entry.
Tickets here, Siwilai Sound Club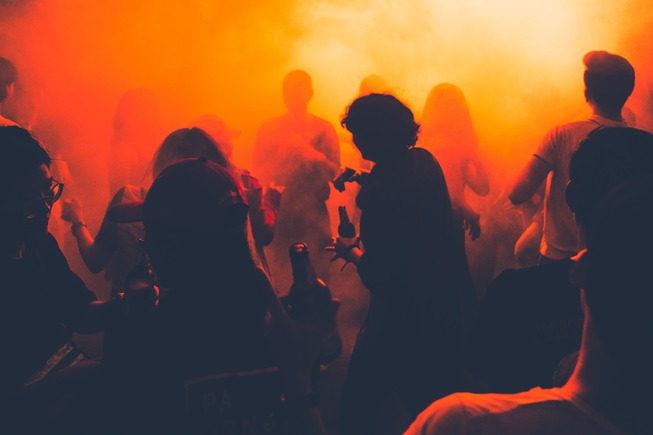 Thonglor nightclub Beam is hosting an all-out jazz night for the night on Apr 29. Since it's Beam, you can expect a combination of traditional jazz tracks alongside some electronic crossover tunes. At B1,090, the evening will kick off with a sunset session on the outdoor terrace before moving inside for the rest of the night. Various acts will occupy different parts of the club over the course of the event.
Tickets here, Beam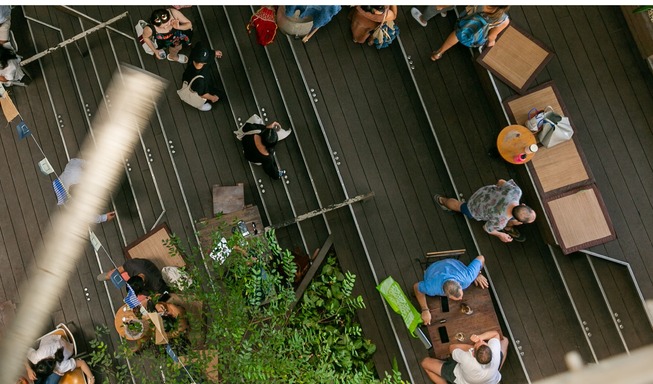 If there's anywhere in Bangkok to host the perfect late afternoon jazz festival, it's The Commons—both locations. Head over to The Commons Saladaeng on Saturday (Apr 29) for their first day starting at 4pm with a live DJ set and live bands session starting at 6pm with Siam Jazz Orchestra to wrap up the show at 10pm. For day two (Apr 30), head over to The Commons Thonglor, with Naphatraphee 5 opening the floor at 6pm with four more live shows until 11pm. Free entry, Commons Saladaeng Saturday and Commons Thonglor Sunday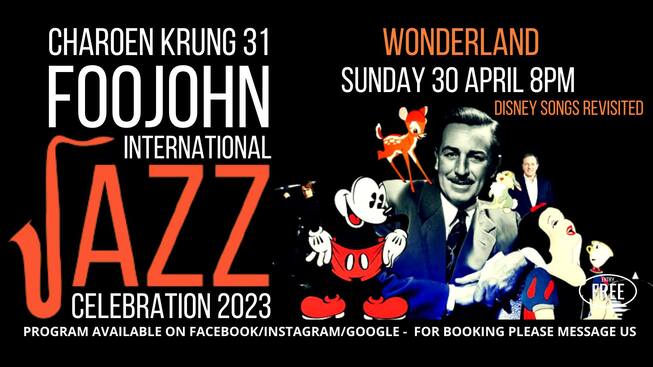 Any Disney fans out there? Then this jazz festival is the perfect event for you. Expect "Can You Feel The Love Tonight" (The Lion King); "Once Upon A Dream" (Sleeping Beauty); "A Whole New World" (Aladdin); "Beauty And The Beast "Reflection" (Mulan); "Chim chim cher-ee" (Mary Poppins); " Part Of Your World (The Little Mermaid); "Bella Notte" (Lady And The Tramp); "So This Is Love" (Cinderella); and many more performed in their very own jazz version by Penny Pitchpunny. Reserve at 061-401-3814, Foojohn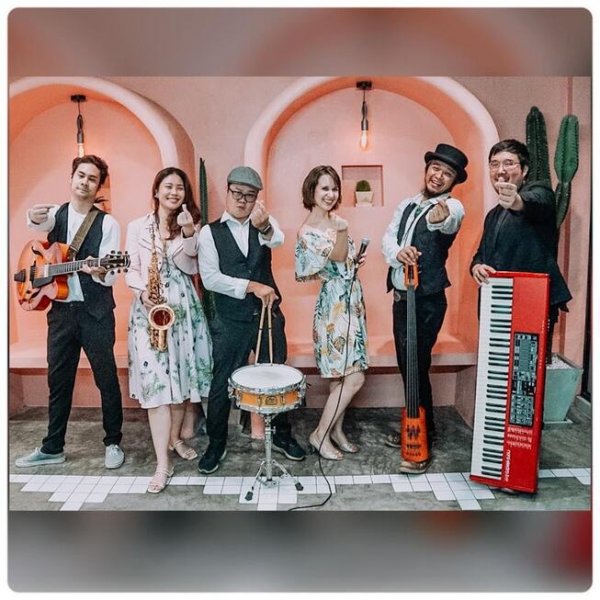 Every Sunday, Sheraton Grande Sukhumvit goes jazzy. Enjoy three hours of free flow food while listening to a live jazz performance in a very cozy and intimate setting at the Sheraton Grande Sukhumvit with Jazziam. B3,167, Sheraton Grande Sukhumvit