Every day in Bangkok is sort of 420 these days. But, hey, what else is there to do in this heat?
Thursday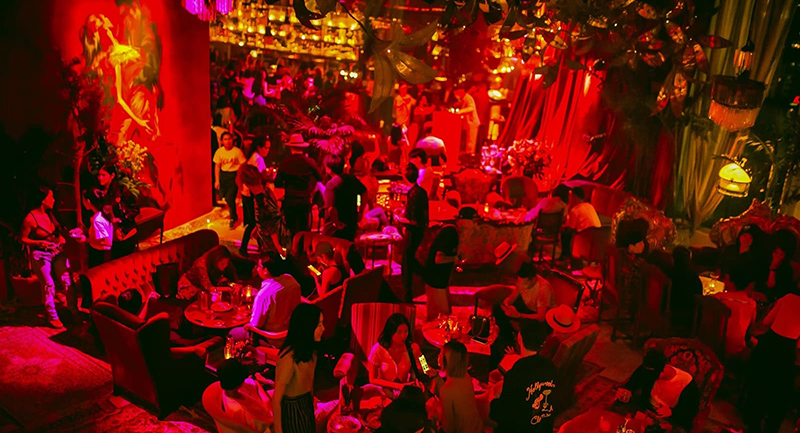 Looking for the best weed in Thailand? This weekend, Cannex Asia will be putting on the 420 Community Event, starting on Apr 20 (of course) and running though the 22nd. Besides the Cannabis Cup, look forward to an indoor smoking area, paraphanelia on sale, and munchies from Gallery Pizza, DarWings, and VIVIN Grocery. Contact tarin.ck@cannex.asia, EmQuartier: Flamenco, Thursday / Helix Garden, Friday and Saturday.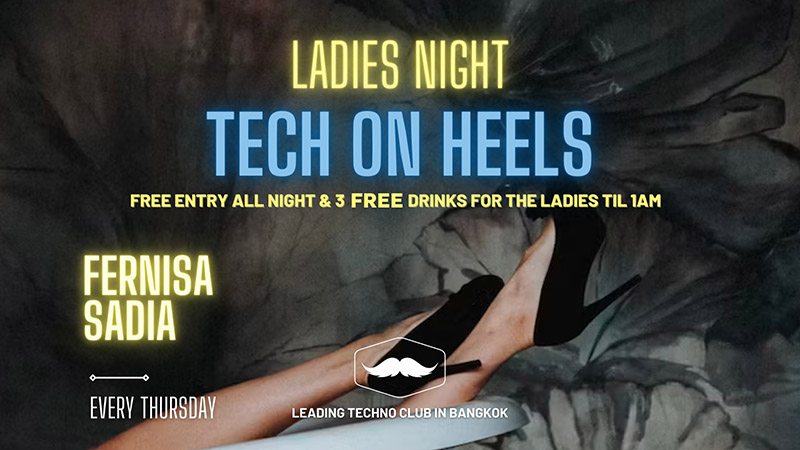 Fast becoming the ladies' night of choice for the discerning club kid, Fernisa Sadia leads the dancefloor where ladies get in free and get three three drinks before 1am. Gents, you need to pony up B300. Free entry for women / B300 for men, Mustache Bangkok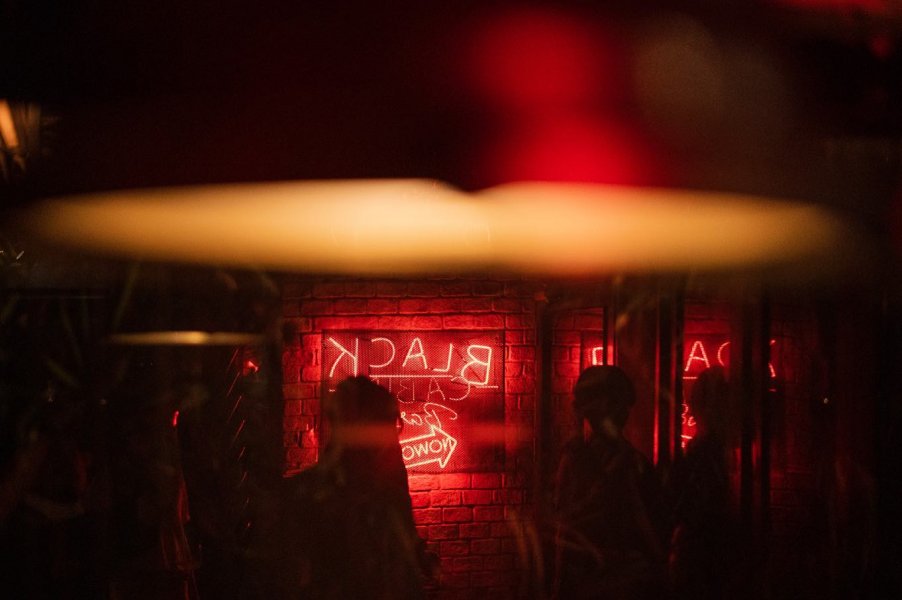 Medium Rare and Run Baby Run pay homage to Nothing But Thieves and Coldplay starting at 9pm at Black Cabin, the winner of the Best Live Music Bar Award at the Bangkok After Dark Awards 2023. Book via Line: @blackcabinbar, Black Cabin.
Friday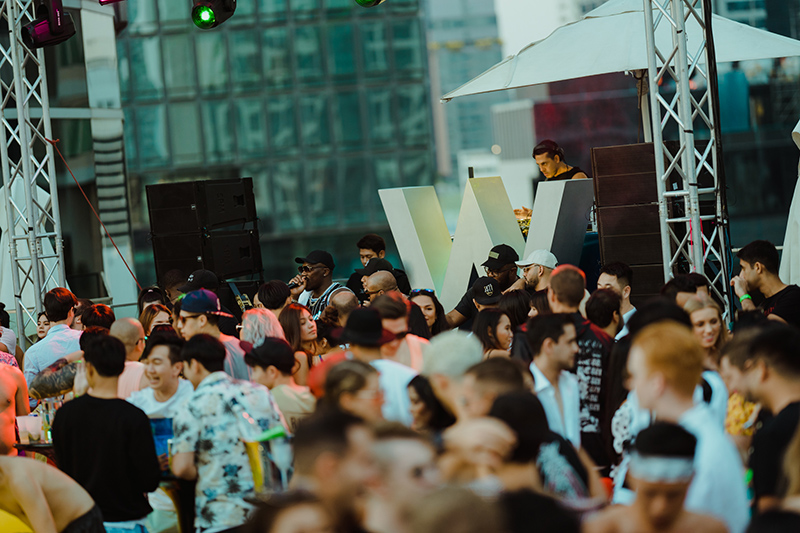 Can you woo? Starting at 7pm on Friday, ladies get buy-one-get-one on selected sparkling wine all night, and there's 90 minutes of freeflow starting at 8pm. Check out the W Hotel life for this Friday night ladies' deal with a good view and a DJ spinning.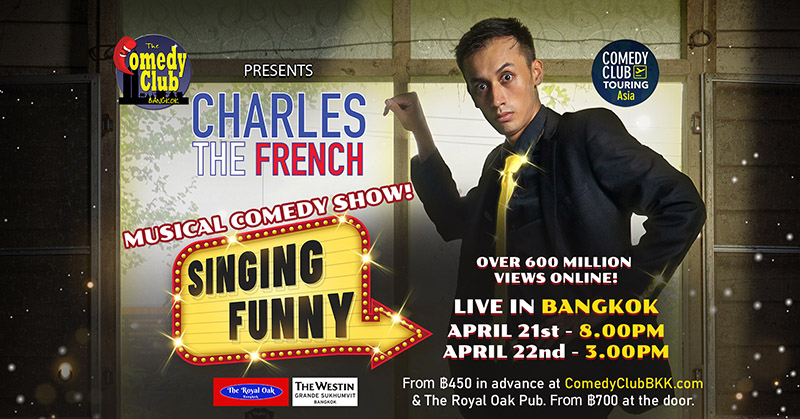 He sings, he does magic, he makes you laugh—what's not to love about Charles the French. Watch the YouTube sensation and Bangkok comedy staple live at Comedy Club Bangkok this Friday. Tickets here, Comedy Club Bangkok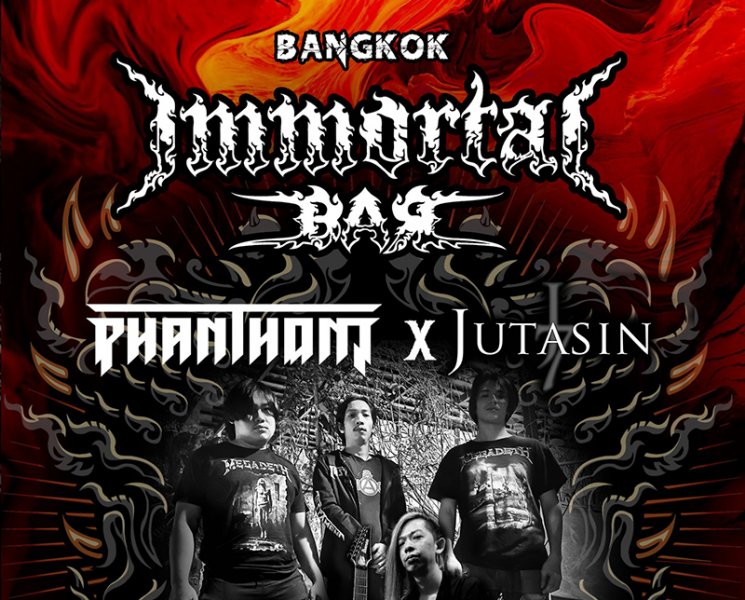 Attention metal heads, there's a new mosh pit in town. Immortal is a new bar on the scene and this weekend they're serving you the smash tunes from Phanthom and Jutasin. Watch this spot for more headbanging mayhem. Free entry, Immortal Bar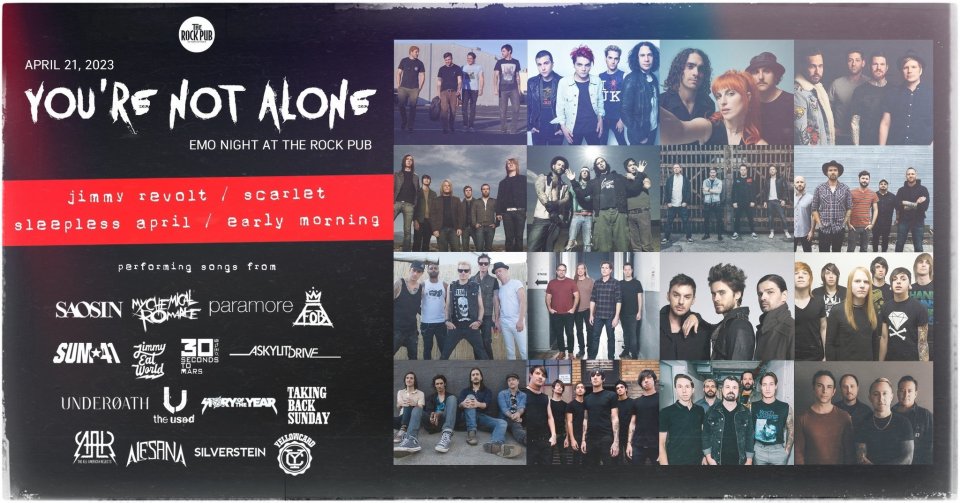 Put on your finest black eyeliner for a night of emotional melodies and anthems at the Rock Pub, where starting at 7:30pm four bands will take the stage to cripple you emotionally with the self indulgent malaise of emo from decades past. Booking here, Rock Pub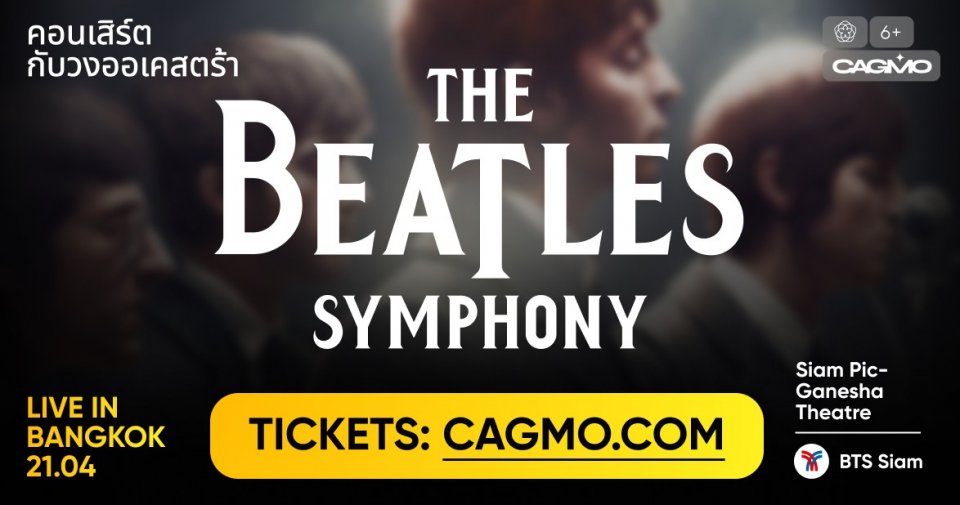 Siam Pic-Ganesha Theatre Siam Square One will be putting on a symphony like you've never seen it before. On Friday the Neoclassica Agency will be putting on tunes from pop music's greatest triumph, and on Saturday, they'll switch it up with tunes from Game of Thrones. Do not sing along to the opening theme no matter how much you want to. Free entry, Siam Pic-Ganesha Theatre Siam Square One
Saturday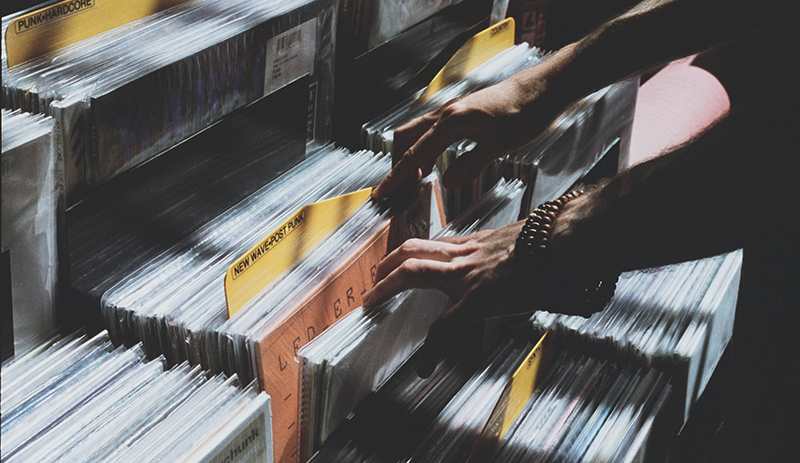 Find your favorite vinyl buys at Madi this weekend for the "Daytime Extended" theme with Record Store Day. Look for your favorite albums, performers, local businesses, and of course some killer wine from Madi Wine Bar. More information here, Madi Wine Bar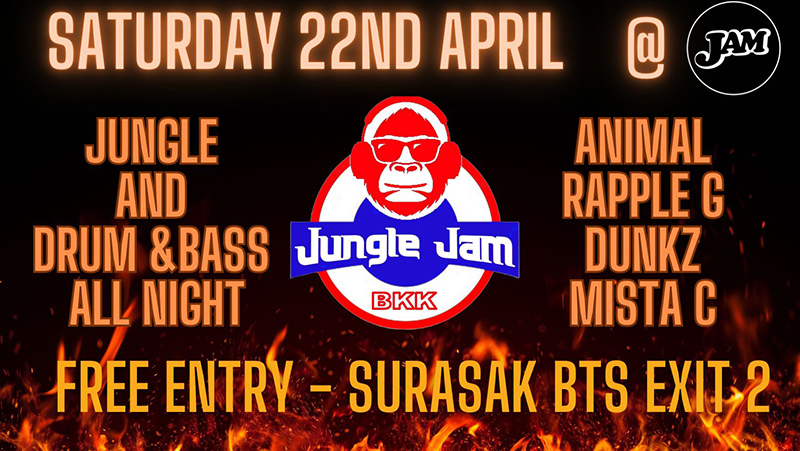 A runner up for Best Dive Bar at the BAD Awards 2023 and by far the best live music bar in the neighborhood, check out Jam this Saturday for a wild night of drum and bass with a line up including Mista C, Dunkz, Animal, and Rapple G. Free entry, Jam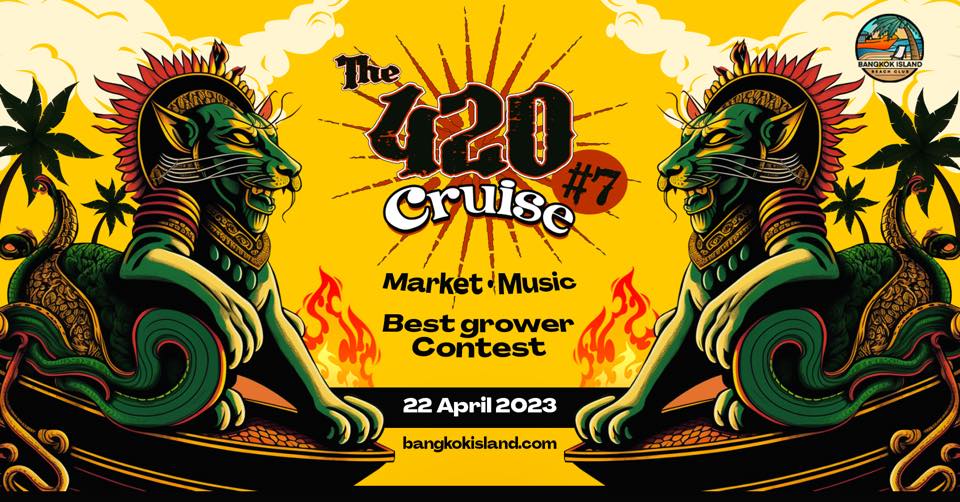 Of course there's a 420 cruise this weekend. Bangkok Island hosts some of the wildest parties on water, and this weekend is the seventh iteration of the 420 Cruise, complete with competitions, DJs, growers, munchies and more. Tickets here, Bangkok Island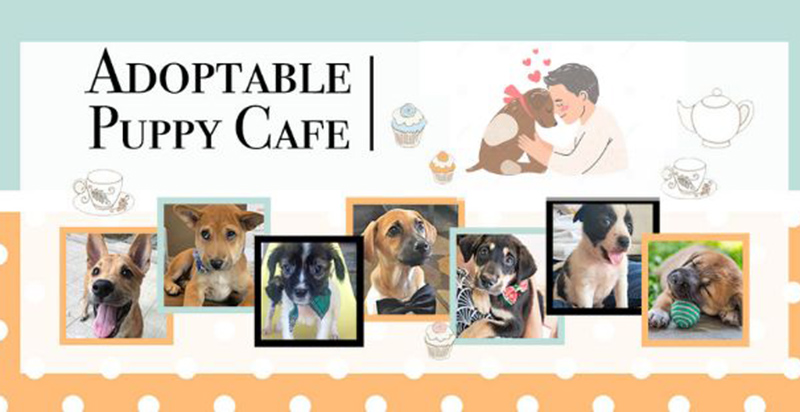 Adopt a lovable best friend or, conversely, smoosh their widdle faces and grab a cold drink. No obligation and no fee for adoption—just go to feel the love. Free entry, UnionSpace Thailand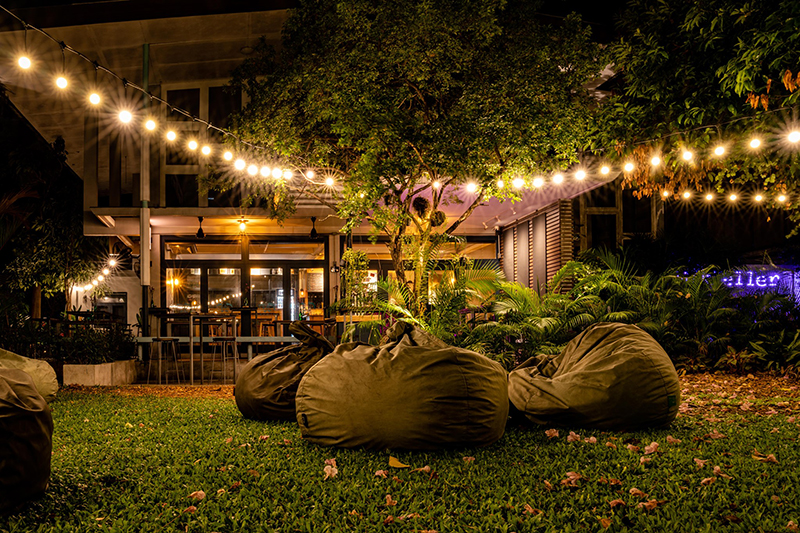 Seven beers and two ciders from Basqueland are on at Mikkeller this weekend, along with bites from Moohanakorn. The event starts early at 11am and they keep pouring until 4pm. B2,500 per person, Mikkeller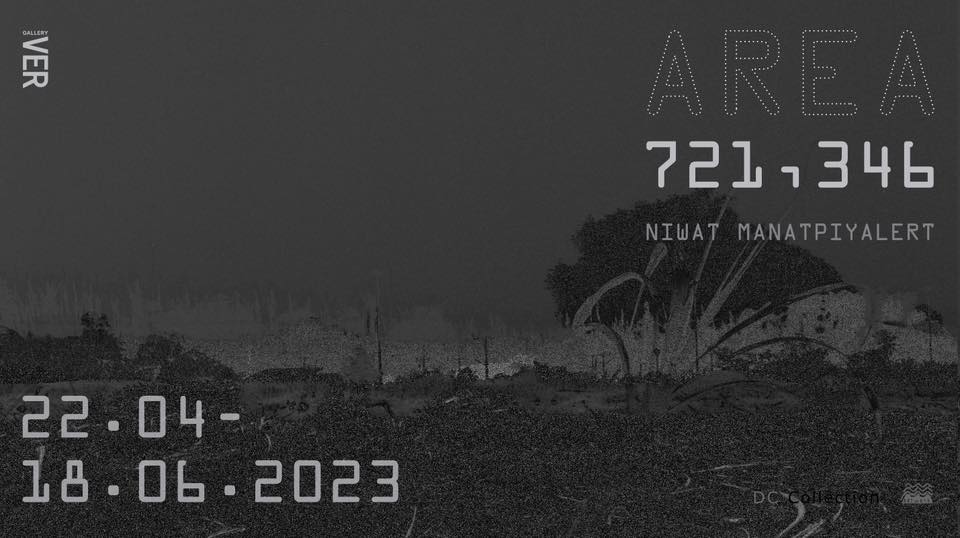 Head to Gallery Ver this weekend for the opening of the solo exhibition from Niwat Manatpiyalert, the result of years of experience in the decidedly unsweet results of the sugarcane and sugar industry in Thailand. More information here, Gallery Ver
Sunday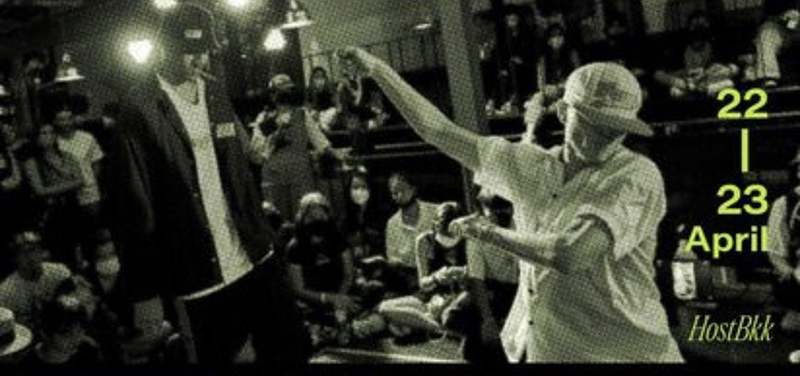 Get ready for the hip-hop dance battle event of the summer as Badvibes Battle Vol. 2 kicks off on Saturday and Sunday at Host BKK. Saturday are the workshops for the dancers out there, but Sunday is for the competition proper. B200, Host BKK.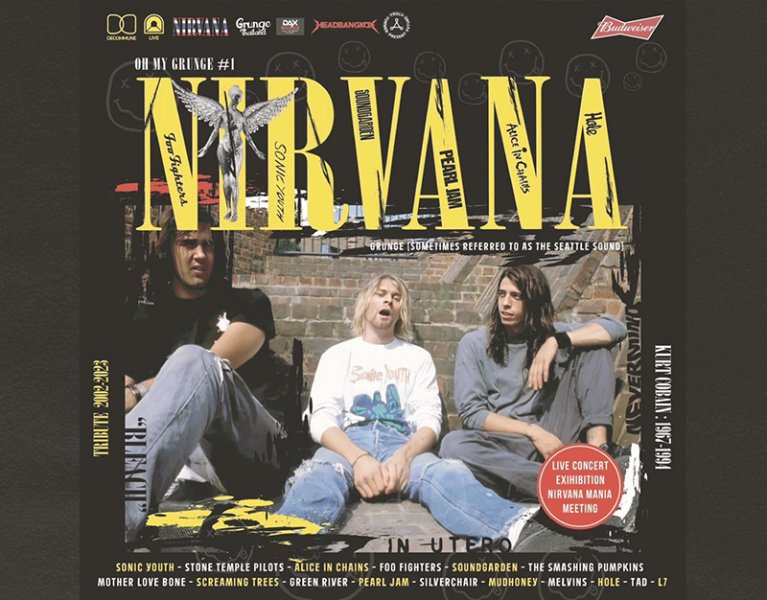 With all this summer heat, do you smell like teen spirit. Check out De Commune this Sunday for five bands laying on the grunge hard at one of Bangkok's favorite live music spots. Tickets here, De Commune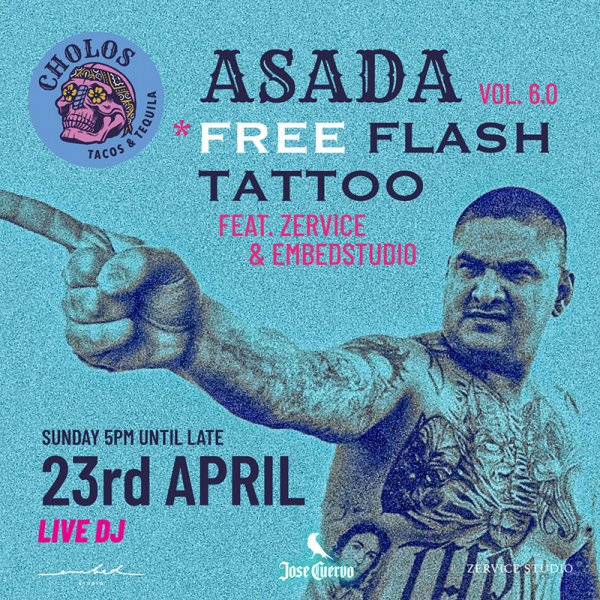 Flash tattoos from Embed Studio and Zervice Studio are on offer at Cholos, Bangkok's favorite Mexican food truck, this Sunday, available to those who spend more than B400 on food. Free entry, Cholos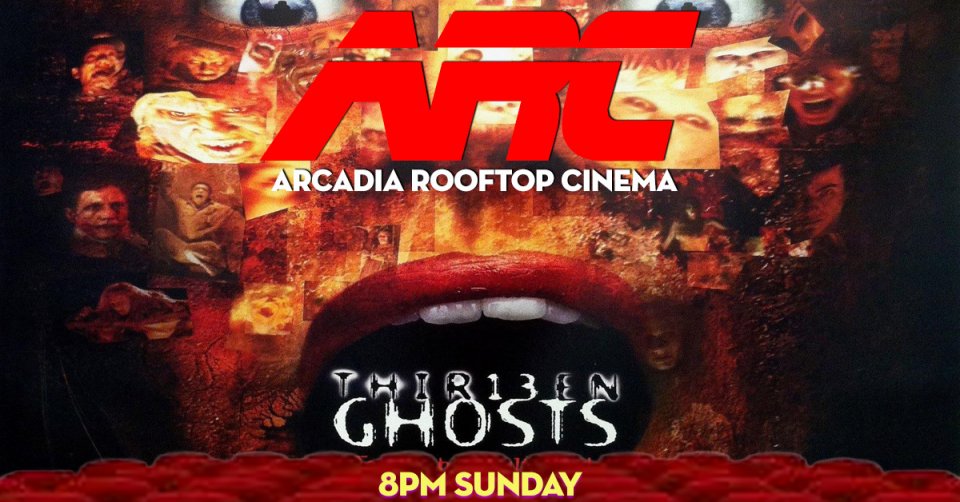 Ever wondered how to trap ghosts and why you shouldn't? This weekend, the rooftop of Arcadia Barcade is putting on "Thirteen Ghosts," the 2001 horror movie from Steve Beck that has become a cult classic for its odd visual effects.Free entry, Arcadia Barcade