Blackpink is here. Kumar is here. Chilli Fest is here. Where are you?
Thursday
Photo: Hope the Flowers / Kanata
Make your way to the Blueprint Livehouse in the heart of Khlong Toei to hear the launch of Hope the Flowers, a local instrumental band that will bring you up with "Sunlight" and rouse you with "Warchestra." And, keep an eye out for this band in the BK Magazine's next print edition. Tickets here, Blueprint Livehouse.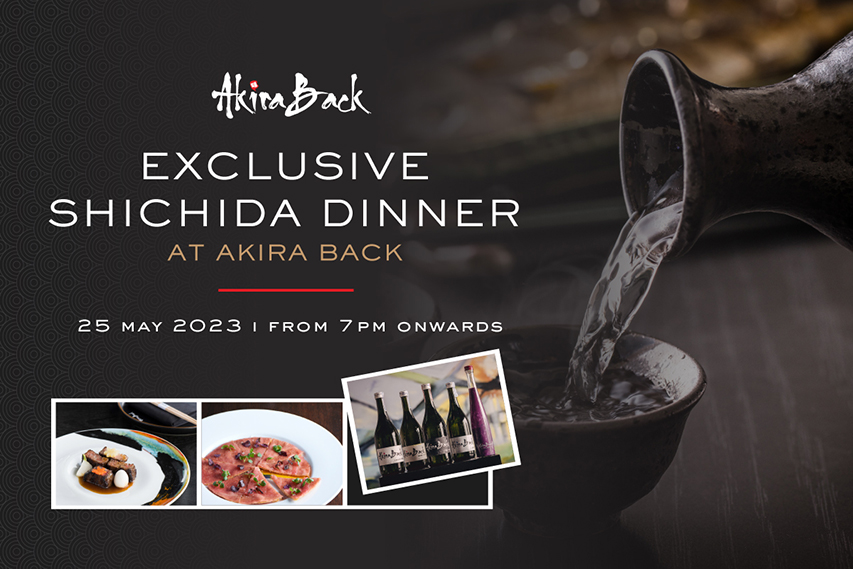 Serving up scintillating, innovative cuisine for more than five years in Bangkok, head to Akira Back this Thursday for a sake and dining mashup in partnership with Tenzan Sake Brewery. Pair five sake drinks with five courses starting at 7pm. Akira Back, Booking here.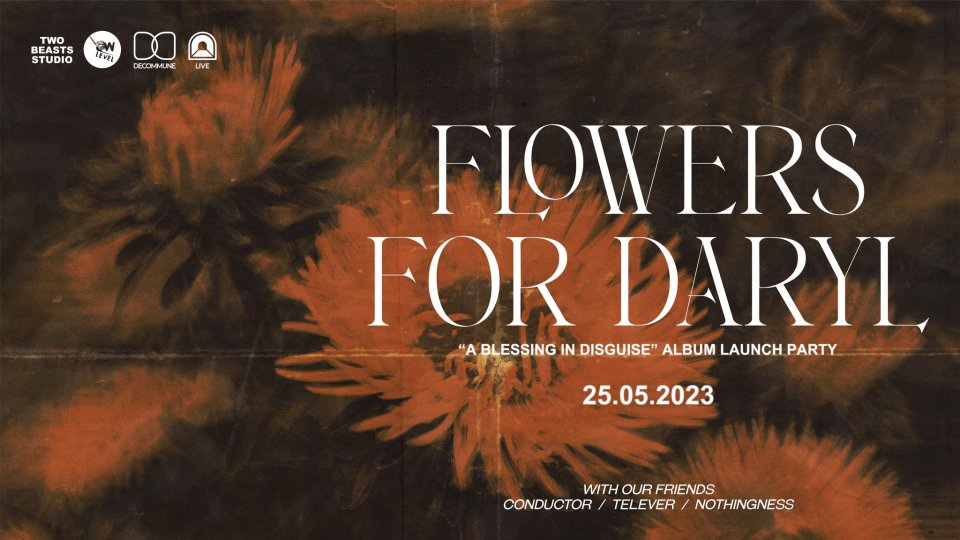 The ultra-hip De Commune gets taken over by Flowers for Daryl this Thursday for the the launch of their new album, "A Blessing in Disguise," starting at 7pm, featuring Conductor, Telever, Nothingness, and special guests. B350, De Commune
Friday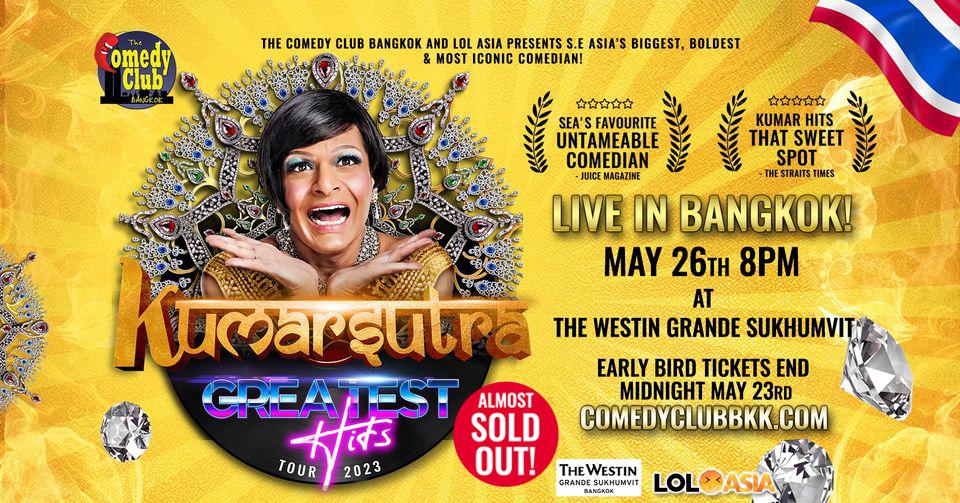 Comedian, tv host, actor, dancer, director, and one of Southeast Asia's most iconic acts will be live at the Westin Grande Sukhumvit this Friday for a performance showcasing the best of more than 30 years of comedy. Tickets here, Westin Grande Sukhumvit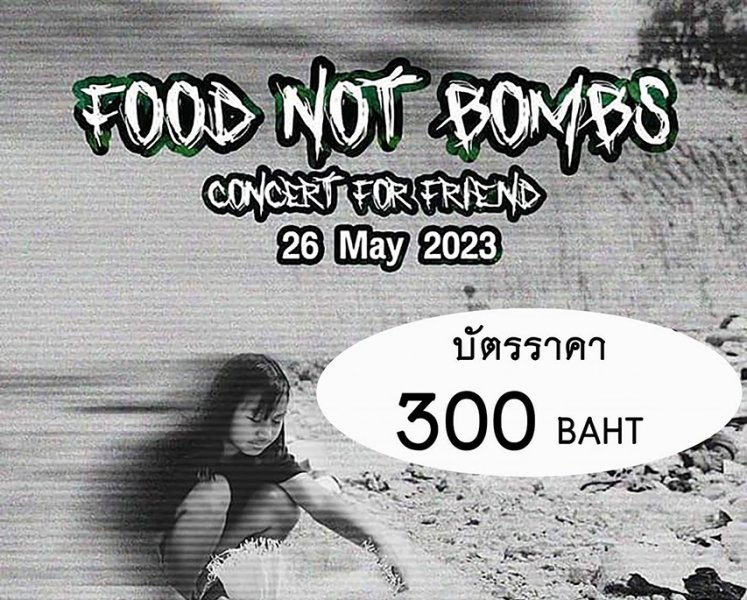 Who says metalheads don't care? At Bangkok's dedicated heavy metal bar this Friday, bang your head for good as six bands take the stage to raise funds for food for the homeless in Bangkok and Chiang Mai. B300, Immortal Bar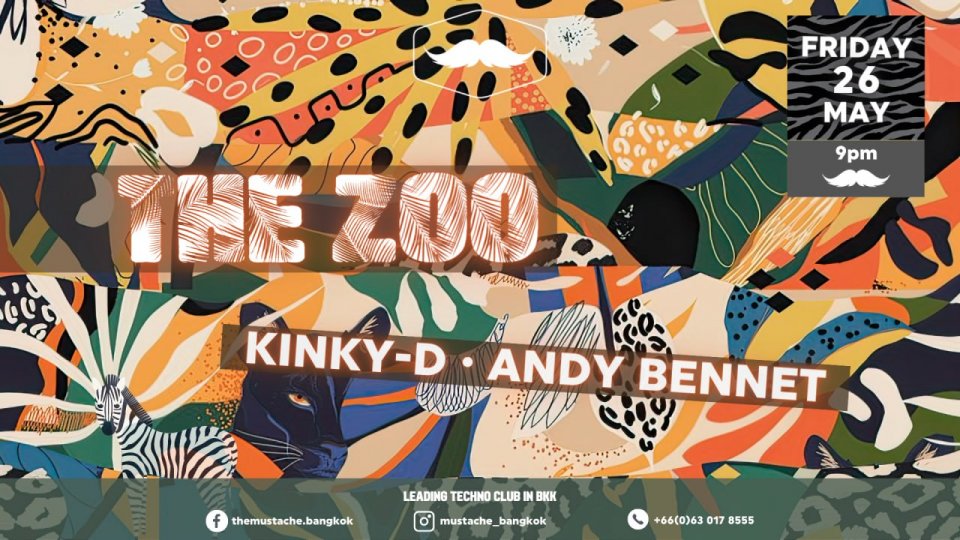 Mustache returns this Friday with electro and techno from Andy Bennet and Kinky-D starting at 9pm, and you're encouraged to dress (and act) like an animal. It's free entry if you arrive between 9-10pm. B400, Mustache
Chef Paolo Griffa will prepare a six-course tasting for two nights at Rossini's, featuring his signature seasonal ingredients and sustainable methods, and there's an option for a premium beverage pairing. B5,800 / B8,000 with pairing, Rossini's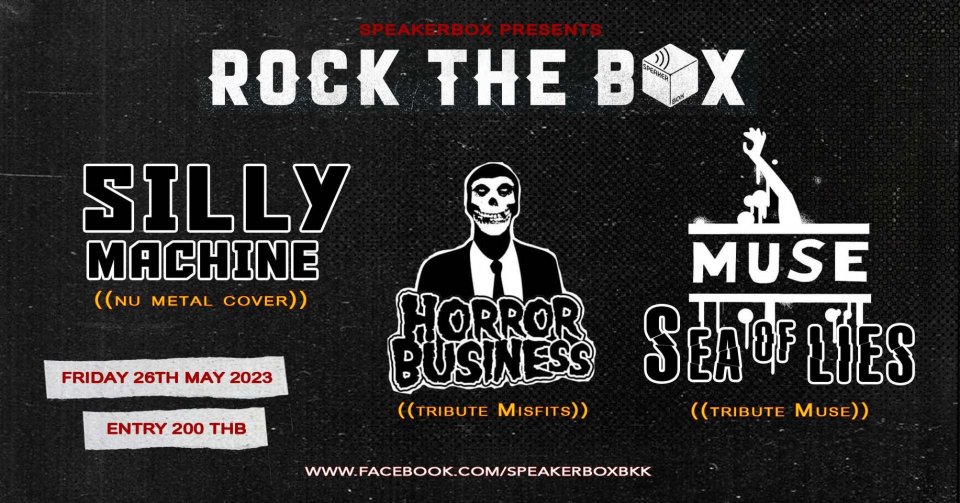 Head down to Thonglor's favorite live music dive for three wild cover bands, including Silly Machine playing Rage Against the Machine, Sea of Lies playing Muse, and Horror Business covering the Misfits. B200, Speakerbox
The night has finally arrived for this Shanghai and Singapore success for the club kids. Bar Rouge will be trying to make a good impression on the Bangkok club crowd with DJs and cocktails for their grand opening starting at 9pm. Booking at 93-637-3995, Bar Rouge
Saturday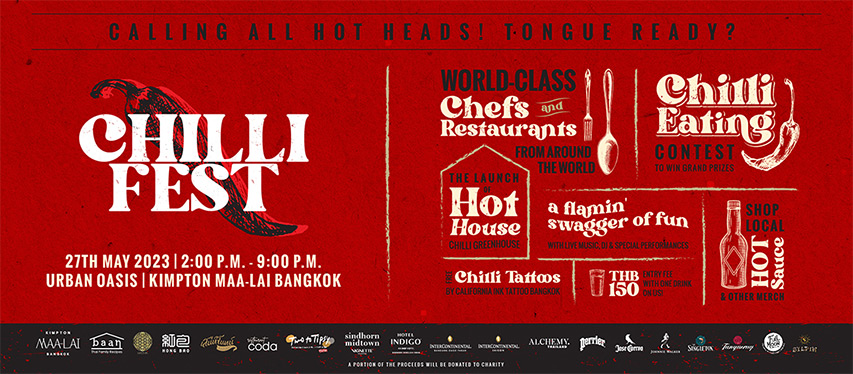 Do you think you have what it takes to brave the spices of some of Bangkok's most revered chefs? Head to Kimpton Maa-Lai this Saturday for a spicy event like no other, featuring the talents of Chef Deepanker Khosl from Haoma, Chef 'Ton' Thitid Tassanakajohn from Baan, Chef 'Tap' Supasit Kokpol from Restaurant Coda Bangkok, and more. Booking here, Kimpton Maa-Lai Bangkok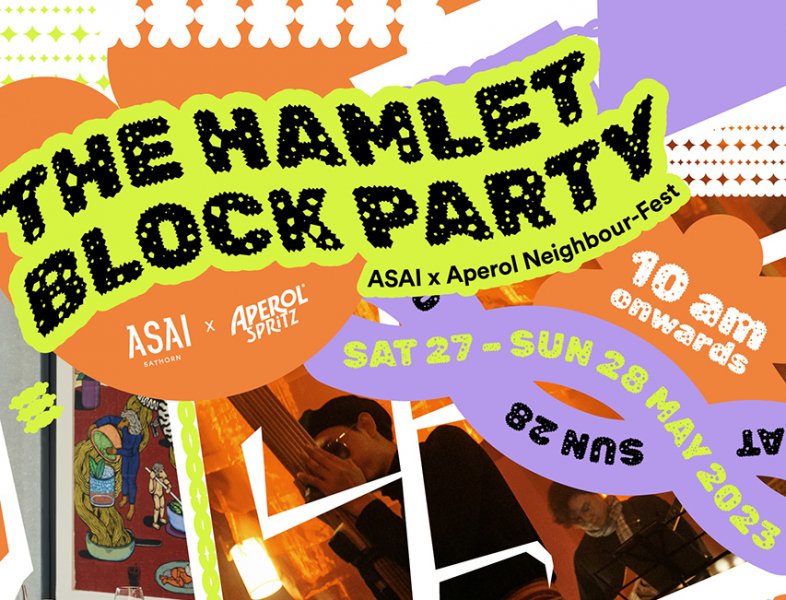 We know you're excited about the new Err at Asai Sathorn, and this weekend they'll be hosting a The Hamlet Block Party: ASAI x Aperol Neighbour-Fest uniting the Sathorn Soi 10 and 12 neighbourhoods through Sunday. Head there for drinks and entertainment starting at 5:30pm. Tickets here, Asai Sathorn Hotel
There's always a weekend pool party in Bangkok, and this week it's at the plush and stylish So Bangkok. With two stages and seven DJs, this is sure to be a wet and wild party to remember. Tickets here, So Bangkok

South Korean girl group Blackpink is coming back to Bangkok for two shows on May 27 and 28. Unlike their first concert held at Suphachalasai Stadium, which drew ire for its lack of proper facilities and space, their next showing will be hosted at Rajamangala National Stadium in all of its glory. Tickets here, Rajamangala National Stadium
Sunday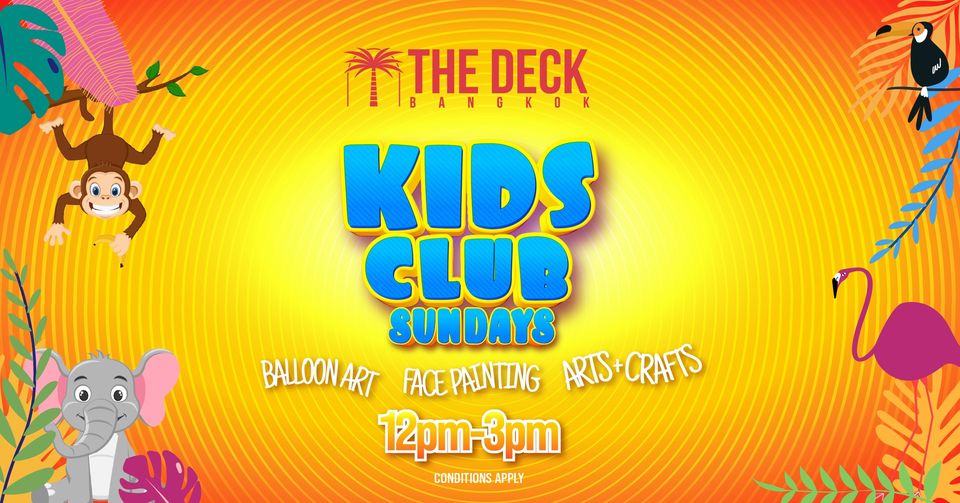 Now, it's time for the kids to party. It's the Sukhumvit Soi 20 kids' get together at The Deck, complete with performances, face painting, crafts, and more from noon-3pm. And, for the older kids, there's three-hour freeflow to get you through it. Free entry, The Deck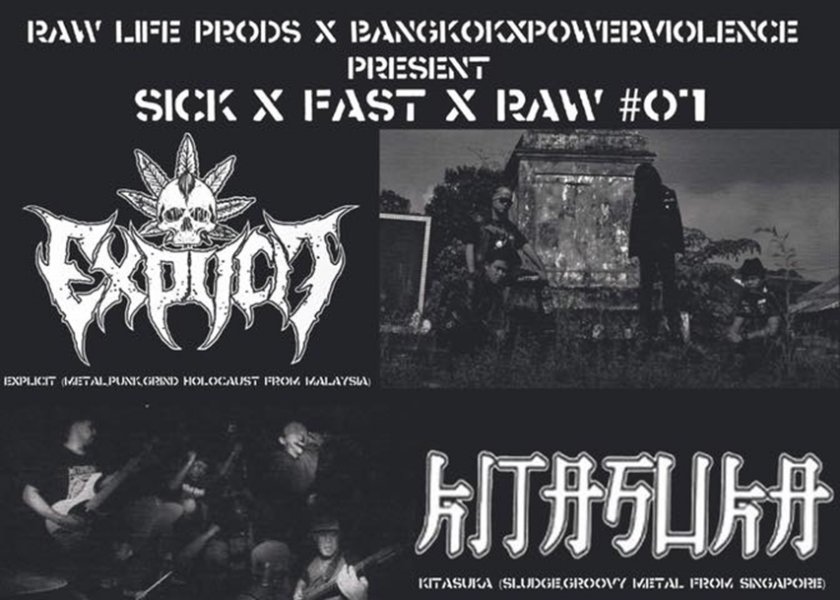 Who says Sundays are boring. Kick off your hangover and head to Jam, one of our favorite dive and live music bars, for goth and grind from Explicit and sludge and groove metal from Singapore. B300, Jam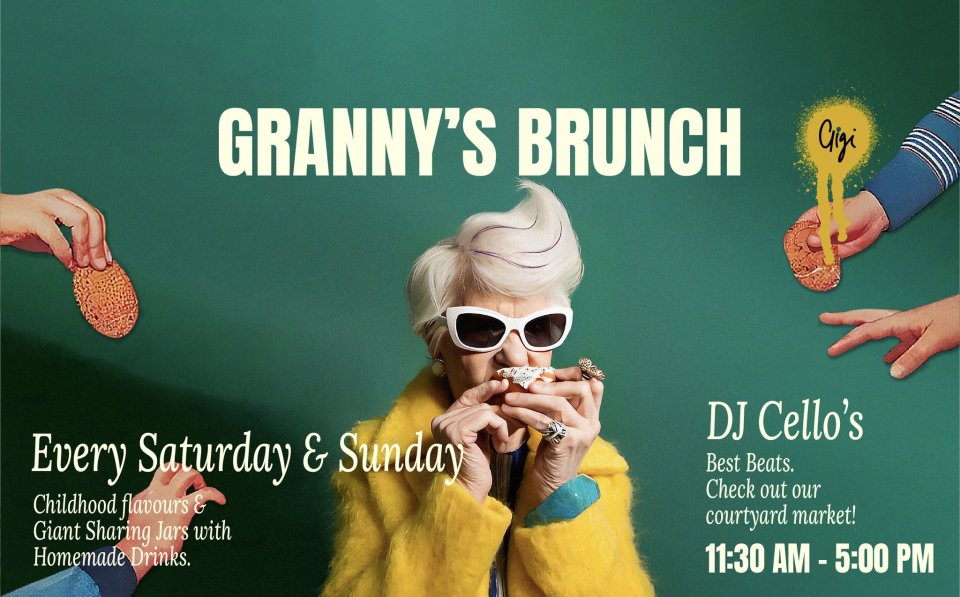 Head to "Granny's Brunch," starting at 11:30am, featuring childhood faves, music, shopping, and one of Bangkok's favorite brunch spots. Free entry, Gigi Dining Hall