Lifestyle brands across the world have
jumped
onto
the
NFT
bandwagon
. Now, one of Thailand's most enduring brands is about to join the blockchain-backed party.
On Aug 12, Jim Thompson will release its first NFT, or non-fungible token, in partnership with cryptocurrency exchange Binance and NFKings Productions.
Organized in celebration of World Elephant Day, Jim Thompson's first foray into NFTs sees the artwork released in the form of a "mystery box." Inside these boxes is at least one of a limited series of 10 collectible elephants, each assigned a different tier: common, rare, super rare, and super special rare.
But the purchases come with more than just digital keepsakes.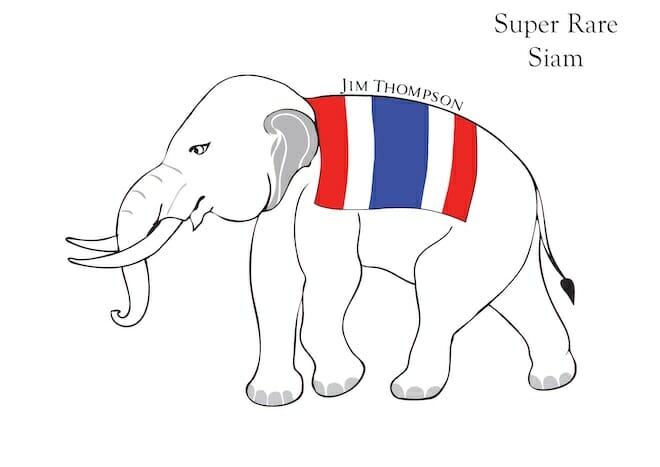 Rendering via Jim Thompson / Heart Media Group
Everyone who buys an NFT from the first sale also gets a one-year membership to Jim Thompson's loyalty program. The membership level, and the discounts it affords, hinges on the rarity of the elephant you find in your mystery box.
If you collect one elephant from every tier, you'll also be entered in a draw for special prizes. Those range from vouchers and private dinners to two-night stays at the Jim Thompson Suite at the Mandarin Oriental and the chance to name an elephant rescued by the Thailand-based
Save Elephant Foundation
.
While most brands have used NFTs, in essence a digital collectible bought and sold with cryptocurrency, as leverage to milk consumer goodwill drive revenue and supplement digital marketing strategies, some have redirected profits from NFT sales to good causes. Gucci, for instance, gave all profits from the sale of its "Aria" NFT—all US$25,000, or B834,500, of it—to UNICEF to support Covax, the global program that seeks to distribute Covid-19 vaccines to low- and middle-income nations.
Similarly, Jim Thompson will donate part of the proceeds of the sale to the Save Elephant Foundation, which provides care and sanctuary to elephants. (Foundations like these have been particularly hard-hit by the pandemic, as the revenue and donations they normally receive from tourists has practically disappeared.)
Rendering via Jim Thompson / Heart Media Group
Binance, meanwhile, has drawn the attention of Thai regulators, who earlier this year filed criminal complaints against the exchange for operating without a license and seem to generally view cryptocurrency and NFTs with antipathy.
As William Hicks of the Bangkok Post reports
, however, that hasn't deterred users from trading on the exchange.
If you want to get in on the action, visit
Binance
at 6pm local time on Aug 12. The auction will put 60,600 mystery boxes up for sale, priced at US$20 (B667) each.
You can register for a Binance account
here
.