With a passion for pizza, Navapan "Chef Bing" Puangpakdee, 43, is said to have the most authentic New York-style pie in town. After more than three decades in New York, Chef Bing moved to Thailand four years ago. Now he's making his mark with the new Chef Bing's Pizzeria.
What inspired you to become a chef?
Actually, it was my dad. Before I started cooking professionally, I was in real estate and when the market went down. I was looking for direction and my dad used to be a cook. He actually used to sell pizza when he was at Khaosan in the early 90s. He always said I should try cooking because I like to cook at home. So I went to culinary school for a six-month course and I saw my path. My first restaurant was Kin Shop working for Chef Harold Dieterle, the winner of the Top Chef competition, and ever since then I have been passionate about cooking and just left everything else. High image, high energy–I rushed toward all that stuff.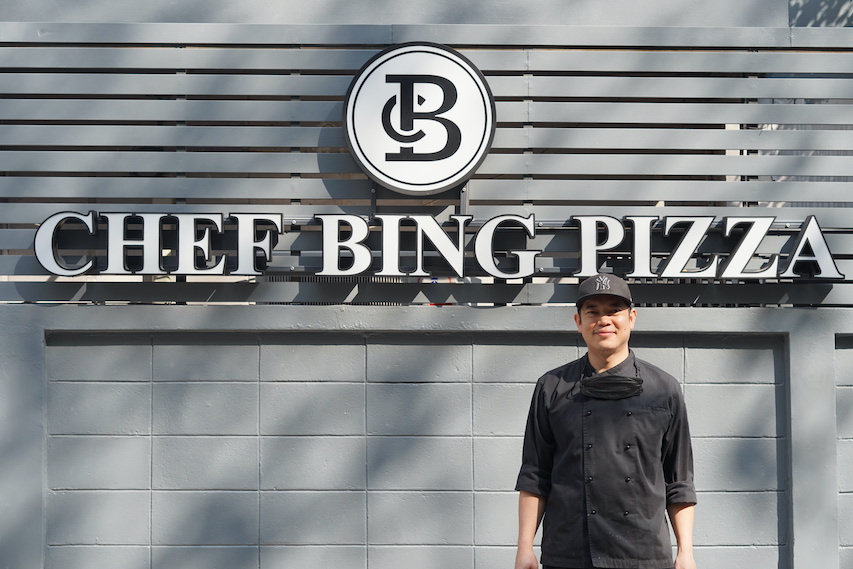 Why pizza?
It was actually a challenge from one of my friends when I decided to move back to Thailand. I knew I was gonna do something with food. They were like, "We've been to Thailand. The pizza isn't so great." I kind of set my mind that I would be up to the challenge–even though I never learned how to make pizza. I was confident that I could learn it on my own. So I just started recipe tasting for a year and a half.
Your old location was pretty unique. Why'd you move?
The old location was the family business, a boutique bookshop. My dad was still running it while I sold pizza. We opened when COVID started, and it was a little challenging. But we trusted the recipe, we trusted what we were doing with the passion that we brought into it. The reason why we moved to this new location is because the old space was just too small. We didn't have any space for dining. And we wanted to let the customers experience pizza right out the oven.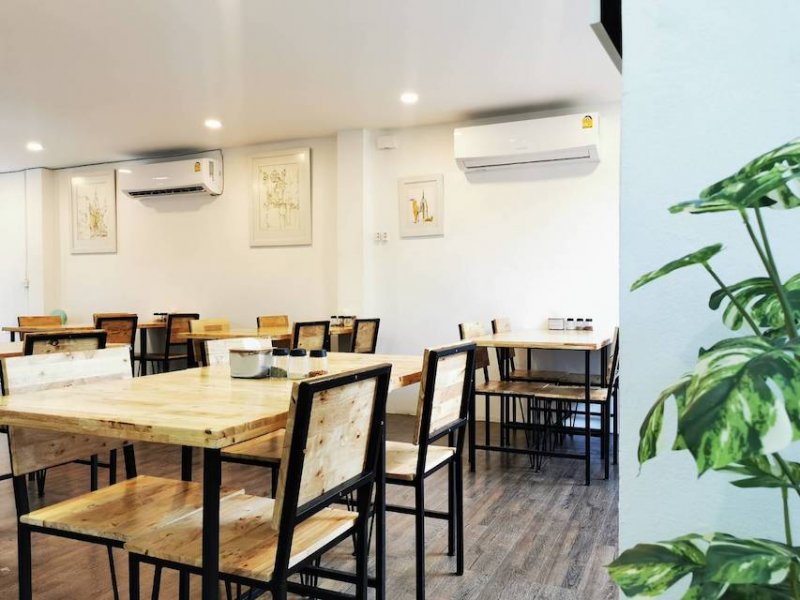 What can diners expect?
We want to offer one signature dish geared toward Thai people. That's our kor moo yang pizza (B690). We charcoal-grilled kor moo yang and then marinated it with nam jim jaew toppings. I get it. A lot of people think the combination won't work but it actually works really well on pizza. One other signature which is the bacon cheeseburger (B720) which most pizzerias do not do. We want to be a little bit different but also try to stay traditional– like the pepperoni (B690, 720, 810), Italian sausage and peppers (B650), and Hawaiian (B620).
924/5, 2 Soi Ruamrudee, 065-938-9963. Open Tue-Sun 10am-9pm.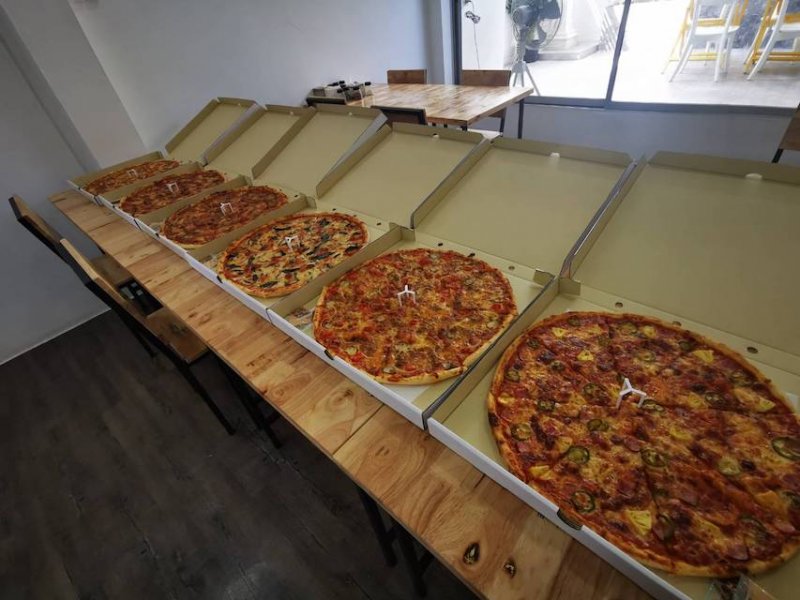 Images Courtesy of Chef Bing