The long wait is soon to be over for this American burger chain, as Shake Shack Thailand unveiled its official opening date this Mar 30 at G/F Central World. We got a sneak peek at some of their classics and the special menu crafted for Thai fans.
The Burger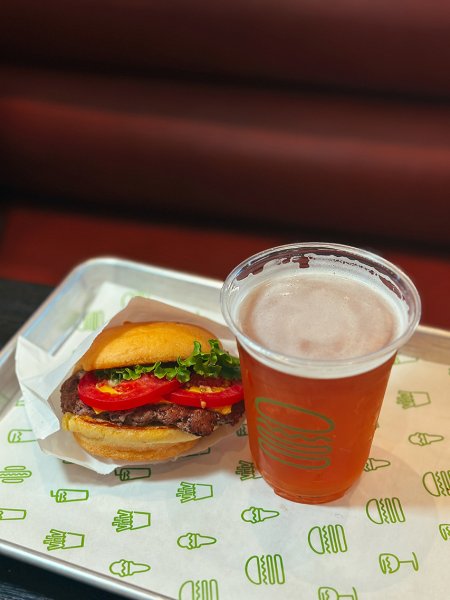 First, let's begin with the main selling cards: the burgers. There has been a lot of buzz around this, we know, and we're pretty sure that it will generate massive lines on a similar scale with Krispy Kreme and other brands before them.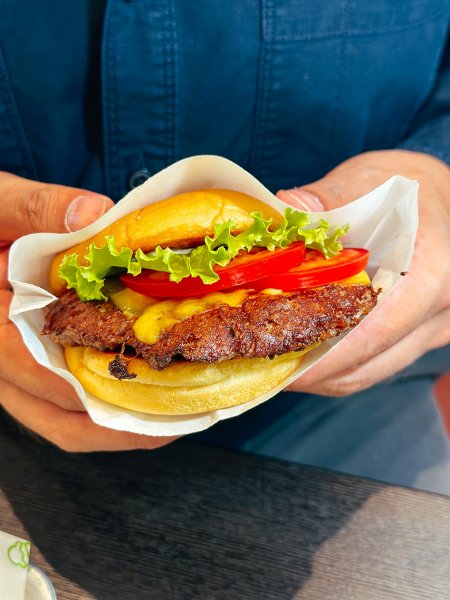 The classic Shack Burger (B230 single / B385 double) was great; the smashed thin Angus beef patty was crunchy, and with its sweet squishy potato buns—along with lettuce, tomatoes, hot sauce and mustard—the hype is no surprise. Order Brooklyn Brewery's ShackMeister Ale (B290) to go with your burger.
The Smoke Shack (B275 single / B385 double) is perfect for bacon lovers. The smoked bacon shines over the smashed beef patty, while the tangly spicy cherry peppers lend some acidity to balance its richness.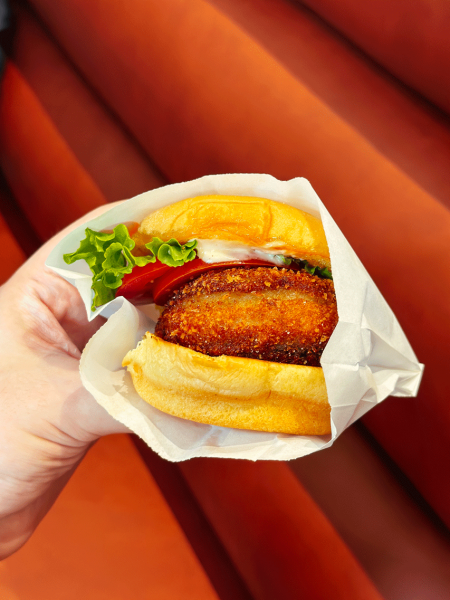 Non-meat eaters can opt for Shroom burger (B320). Though expensive for a non-meat option, you have to take your hat off to the fried breaded portobello mushroom patty that explodes with melted cheese. It had a good crunch, but the interior leans toward wet rather than juicy.
Thai Menu
Shake Shack also occasionally does some locally inspired dishes—their gochujang-glazed crispy chicken breast burger in Korea for instance. Their first venue in Thailand follows that trend.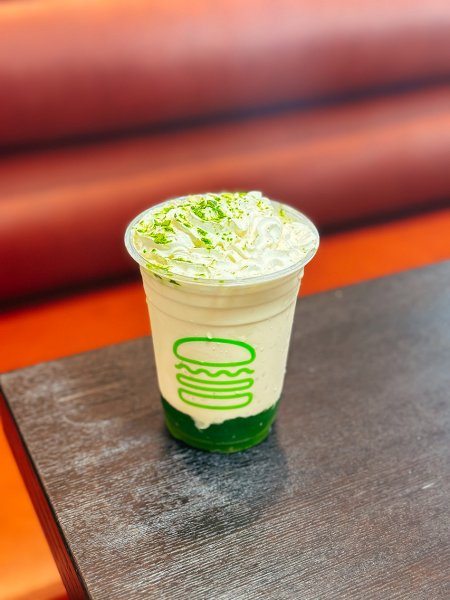 Take the Pandan Sticky Rice Shake (B230), for example. A twist on their classic shakes, the menu sees vanilla ice cream blended with palm sugar and rice milk and later completed with pandan jelly and Thai sweet sticky rice. It's sweet, no doubt, but also soothing in an inexplicable way. If you love Thai mango sticky rice and Thai pandan desserts, this is something you can't miss.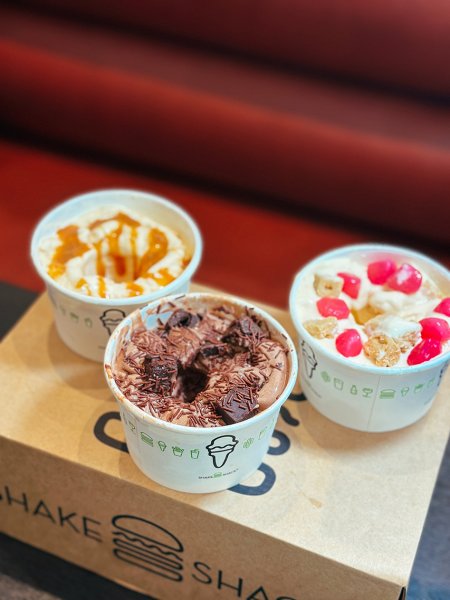 Chocolate lovers—and followers of the popular dessert brand After You—will love the Shake Attack (B190), a scoop of frozen custard blended with chocolate cream and topped with After You's chocolate fudge and chunks of chocolate. It's an impressive cheat day treat.
Should you care?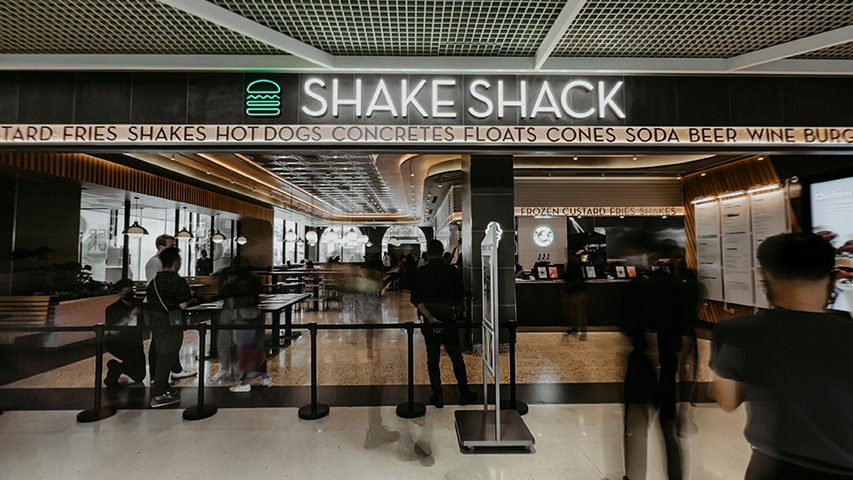 While there are many burger joints out there in Bangkok, if you are truly passionate about burgers, then yes. There's a reason why it's been so hyped since they first teased us with the opening. But you might want to wait until the crowd dies down. After seeing what happened at In-N-Out earlier this year, we're pretty sure you don't want to spend time waiting aimlessly in the crowd.