Seenspace seems to have it all these days—food, clubs, burlesque, drinks—and now they've got a kitschy, fun space for ice cream lovers who never know what they're looking to try.
Guess What—or Guess What!—makes new creative flavors that are meant to keep patrons guessing. The names are in little riddles, like the "Can I Call U Bae." It's maple and bacon—yeah, we don't get it either.
So, pop down to the ground floor of Seenspace for a scoop of "Corgi Butts" or "State Before Cookie," where you'll also find some favorites like white chocolate strawberry.
The flavors are inked on their glass case with some helpful descriptions, so you don't have to clue out what's in the "Not Lime" (lemon) or the Green Bottle (soju and jelly). Stil, the idea is that it's homemade, so you never know what you're going to get.
Opening last month, the home made ice cream comes at a very reasonable price, with a big scoop coming in at B109, and double scoops for B149; for the "premium flavors, you can tack on another B20. And you can add a cone for B10.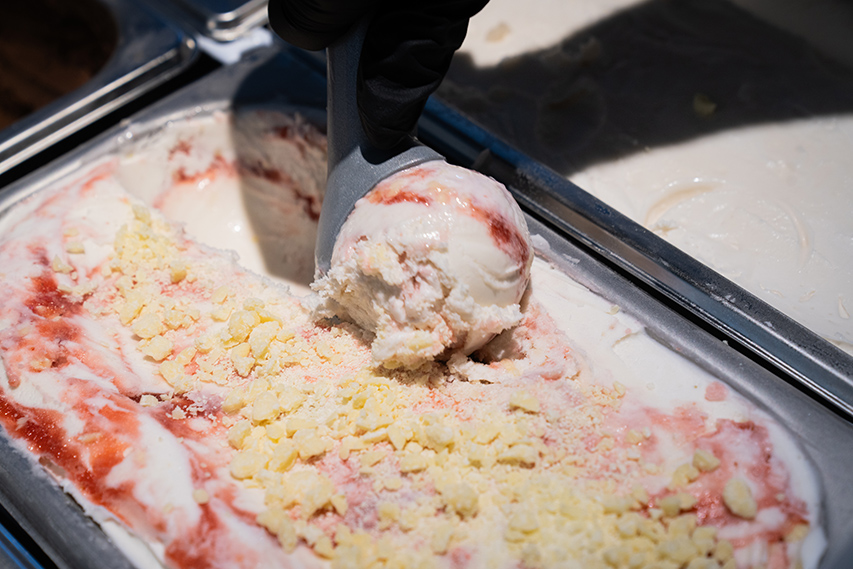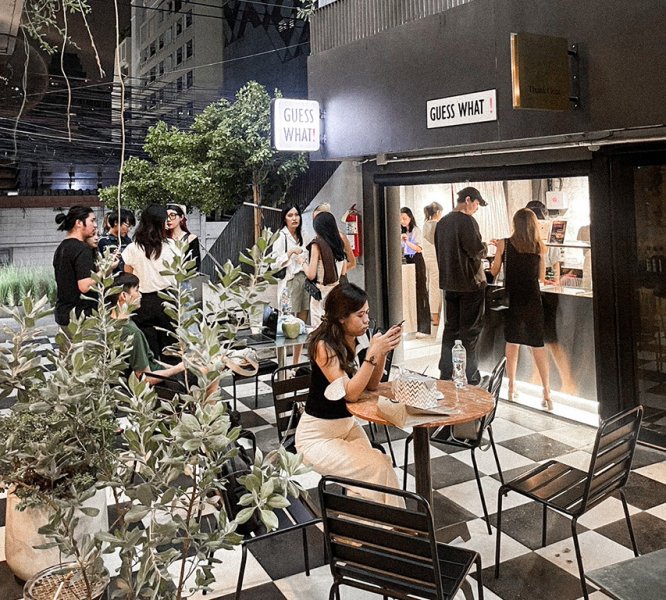 Photos: Guess What / Courtesty
GF, Seenspace, 251/1 Thonglor Soi 13, 02-185-2728 (Seenspace)