Formerly at Yen Akat, the much-loved Asian smokehouse Aromkwan makes a return to the scene with its new Ekkamai location, introducing the first batch of its a la carte dishes.
Situated in a two-storey house in the residential side of Ekkamai, the new Aromkwan is noticeably more spacious compared to its former locations, with more casual seating on the first floor and a long table for his 'chef's table' experience upstairs.
Like his old space, you can expect Vishanu "Bank" Prempuk to go into full gaga mode during the chef's table session (B1,500/person), with his almost theatrical performance reminding you of a wrestling arena with the backdrop of old-school Malaysian music.
His new a la carte menu still follows his Asian smokehouse concept. Expect some of his old classics like Sriracha chupachups (B280), smoked grilled chicken wings with housemade BBQ sauce, and special 9-hour brined ox tongues (B420) served with sambal tumis, spicy, savory chili paste.
Of the new entries, we particularly enjoyed his smokey pig's ear (B320) rubbed with sticky sweet sauce and ginger and smoked for 17 hours—which, as a person of Chinese heritage, was reminiscent of BBQ street carts in the old days. The cartilage is crunchy while the gelatinous exterior, with the thick, sweet sauce, provides a rich depth. The Aromkwan Rendang (B790 for half rack) sees pork spare ribs smoked with longan wood and coconut husks for 8 hours and simmering with lemon glass and rich coconut flavors from Rendang paste.
Don't miss his goat biryani (B780) from his grandma's recipe. The 9-hour smoked goat falls off the bone, and when paired up with the jackfruit chutney and yogurt sauce, the end result is simply superb.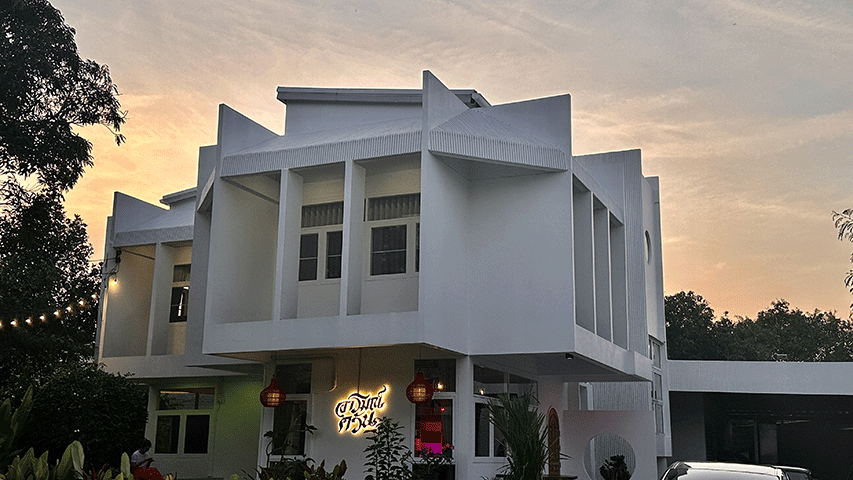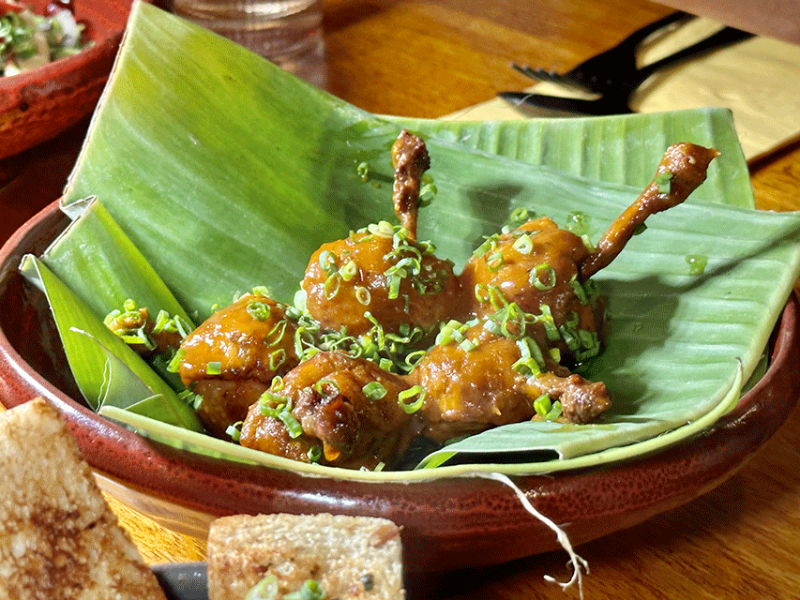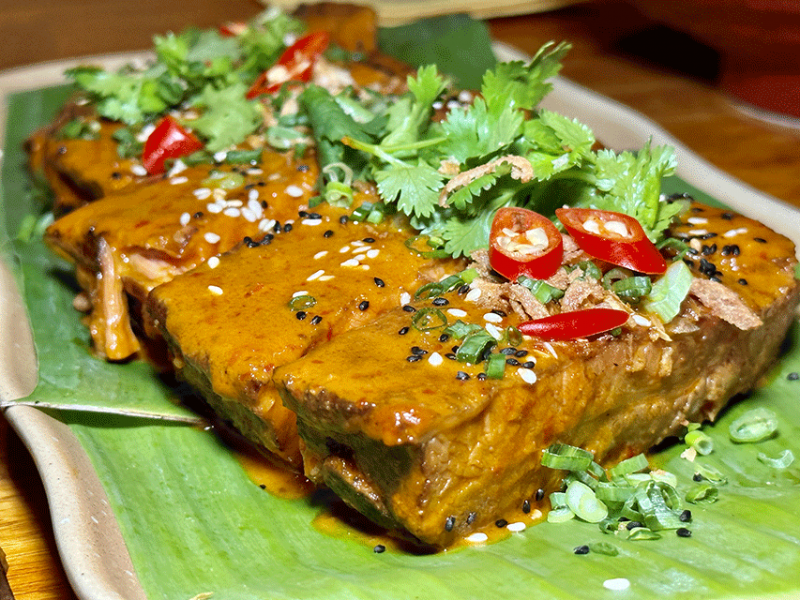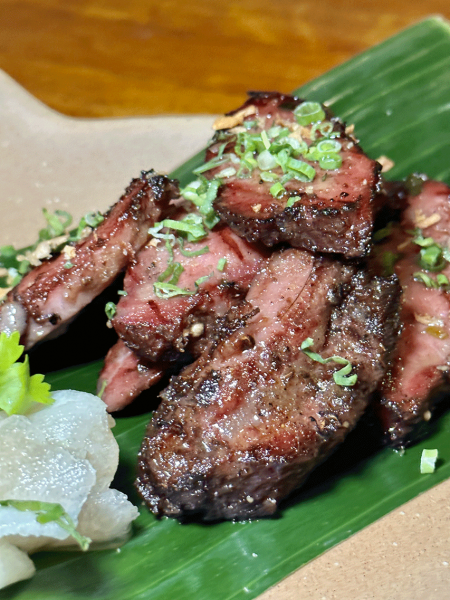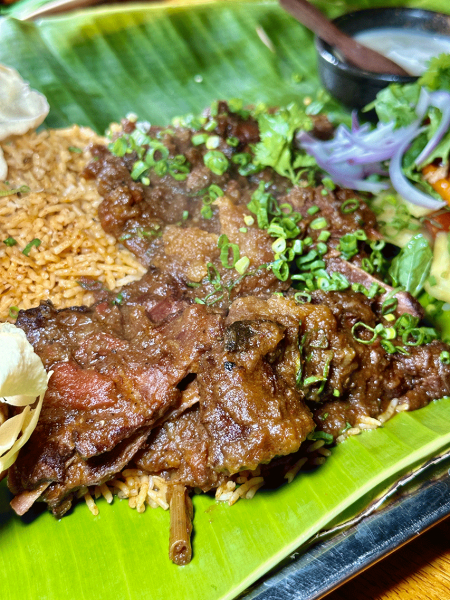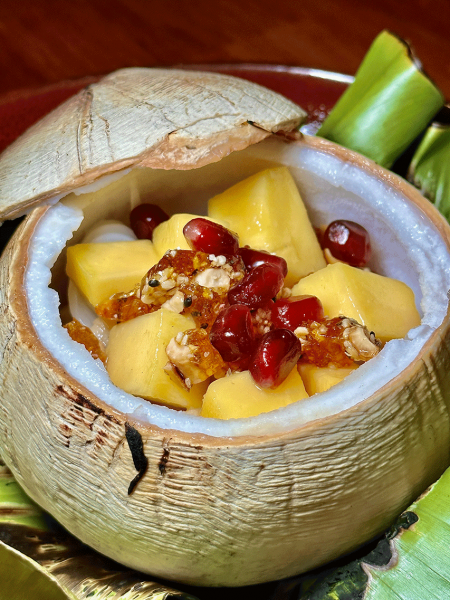 145 Pridi Banomyong Soi 14, 094-235-6662. Open Tue-Sun 5pm-11pm