So, Chinese New Year is over and you're looking for some breakfast to ease that hangover. Where better than Yaowarat, Bangkok's Chinatown foodie heaven? The night vendors and street stalls filled with hungry tourists get all the press, but Yaowarat also provides interesting breakfast options for a cash-strapped gourmand looking for some brekkie.
A quick noodle is always a popular option. Near the Odean Circle, Talat Noi, Odean serves noodles with prawn wontons and crab (B75), noodles crab claws (B75), fried prawn wontons (B70/B130), and more. A cheap and easy option indoors just off the street, these are likely the only crab claw noodles you'll find for breakfast in Yaowarat.
724 Charoen Krung Rd., Talat Noi, 086-888-2341, 084-703-4042. Open 8:30am-8pm (closed on the second and fourth Tuesday of the month)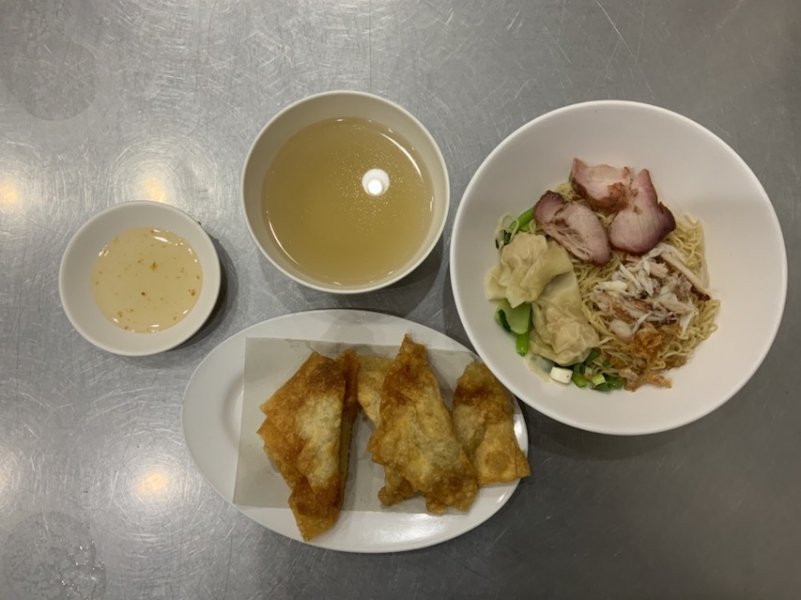 Nai Ek Roll Noodle
Everyone knows about the kuay chap on Soi 9. Since 1989, the legendary Nai Ek Roll Noodle has been popular for both breakfast and dinner. The recommended dishes are of course the kuay chap (B70/B100), meaning Teochew noodle soup, and pork entrail soup (B70/B100)–don't make that face, it's good.
442 Soi 9, Samphantawong, 02-226-4651. Open daily 8-1am.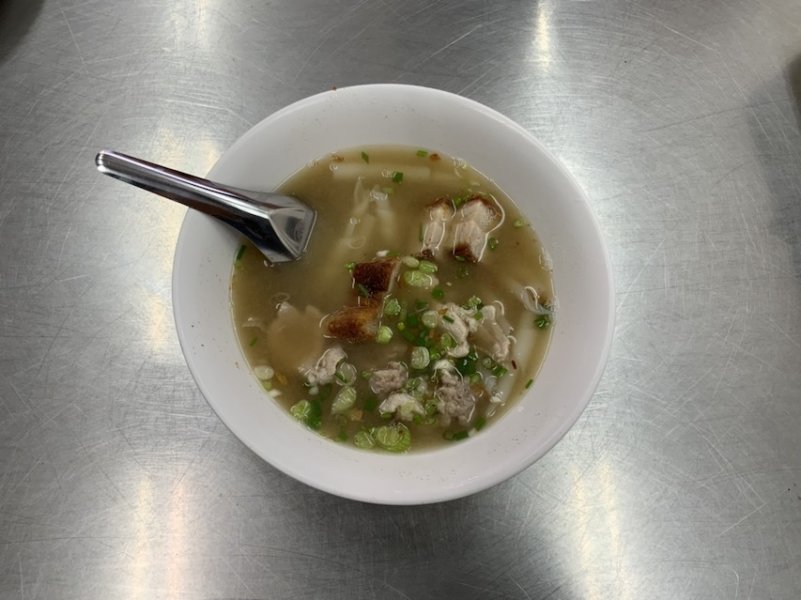 Situated in the middle of Yaowarat Road adjacent Plang Nam Intersection, Lhong Tou cafe boasts a Chinese New Year dim sum set (B299)—with fried Chinese bun, golden shrimp, orange cake, and more—or the Emperor Porridge set (B259) which comes with a number of Chinese breakfast sides. Opening a little late at 9am and a little more upmarket, it's great for a very quick and hearty bite.
538 Yaowarat Rd., Samphantawong, 064-935-6499. Open daily 9am-7pm.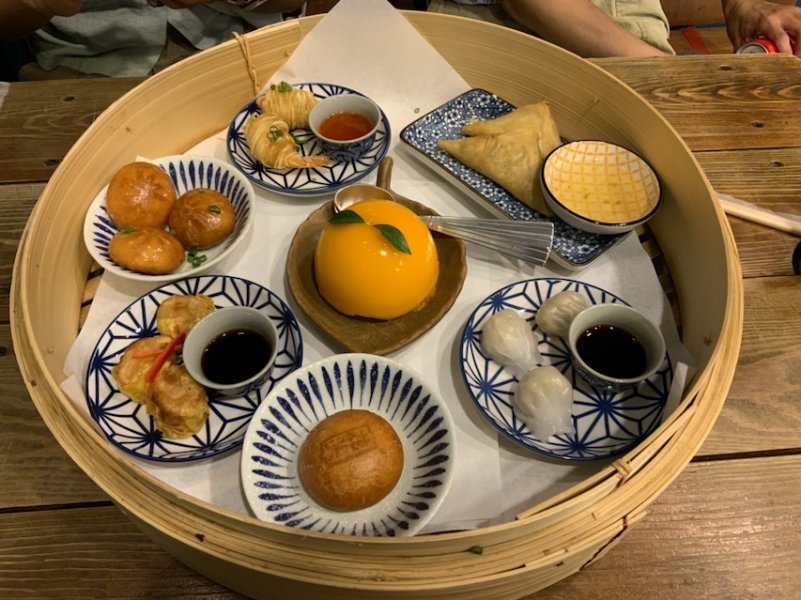 Previously a street food stall since 1980, this must-try is now in a small space opposite the Wat Mangkon MRT station, having reopened just last month. Golden Coin's best dishes are the fish maw soup (B90) and chicken in sweet sauce with noodles or rice (B60).
487 Charoen Krung 23 Rd., Pomprapsattruphai, 080-444-9988. Open daily 8am-6pm.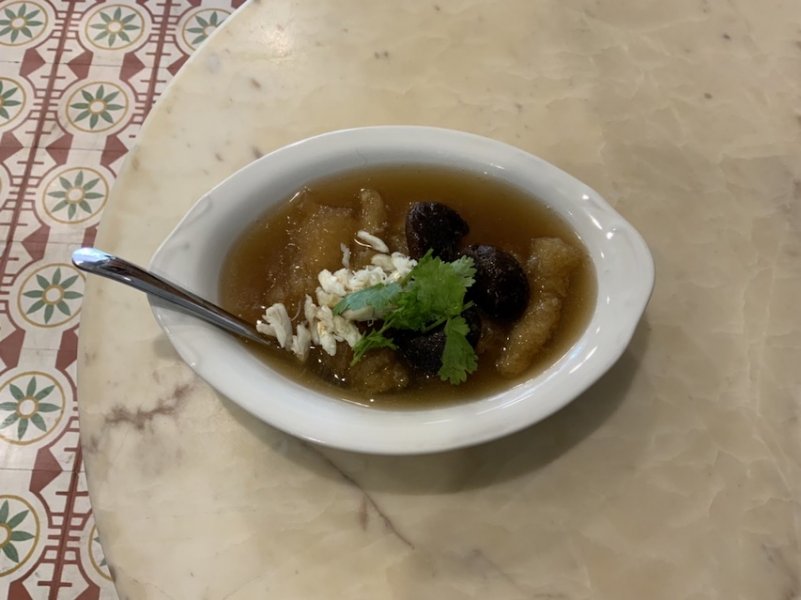 Start your day with nam dao huu, hot soy milk with toppings like sweet dumplings, millet, sweet basil, and red bean ginkgo. There's soy milk with soft-egg (B30), soy milk with mixed topping (B65), soft-tofu with brown sugar sauce (B20), dou tang (B50) and more.
33 Plaeng Nam Rd., Samphantawong, 02-221-6944. Open daily 8am-11pm.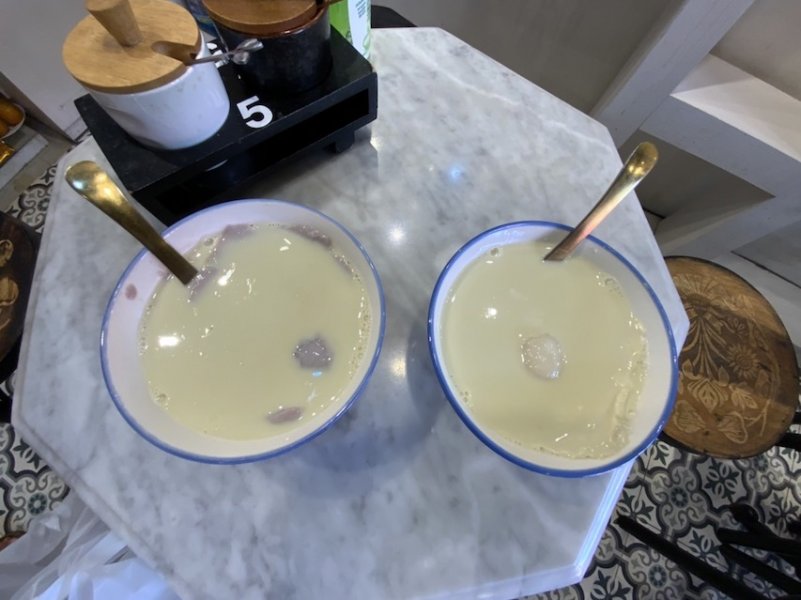 All images courtesy to Thanut Manthanasarnchai/ BK Magazine