BANGKOK RESTAURANT
Sushi Saryu
Sushi master Seiji Sudo has returned to shake up Bangkok's omakase scene once again.
The buzz: If you're a true sushi aficionado, the name of chef Seiji Sudo is on your wishlist. After leaving his post as a head chef from Singapore's Ginza Sushi Ichi and Thonglor's six-seat omakase Tama, chef Sudo brings his omakase mastery to Sathorn with the newly-unveiled Sushi Saryu at Kronos Building.
The vibe: Amidst the plain-looking office building is an unassuming wooden sign that leads to the restaurant's cave-like entrance. Reaching the other end, you'll be greeted with Sudo's intimate, zen space with an eight-seat counter—an upgrade from his former spot with two—laden with colorful sake glasses handpicked by Sudo himself. Ask him to see what's inside the wooden cabinet behind him and Sudo will proudly present pictures and souvenirs received from his cherished fans he has gathered over the years.
The food: Roughly translated as "sand flowing through an hourglass" in Japanese, Saryu embodies Sudo's 10 years of training and his tireless dedication to curating rare finds and quality ingredients for his omakase style. His 15-course experience (B8,000) started with chutoro, a cut of fatty tuna belly on a bed of crispy and subtly sweet seaweed from Saga Prefecture. It's followed by uni soup; Sudo chose Bafun sea urchin with bold and slightly bitter notes with the sweetness from kombu seaweed stock, adorned with nothing more than salt. Autumn also brings sanma, Japanese Pacific saury, a name synonymous with the season. Sudo sliced some of its gelatinous silver-red flesh and served it nigiri style made from three different rices—a secret the chef holds to even when asked. Yakisushi—the baked sushi rice mixed with hairy crab, uni, beltfish, dried mullet roe, and shirako (fish semen)—may sound a little intimidating, but the dish gives off a rich, creamy texture with an addictive flavor. Among our favorites was the Botan Ebi whose strikingly green-hued shrimp roe caught our attention. The natural green stems from the shrimp's defense mechanism to blend its roes to avoid predation, but well, here they are anyway, with its rich sweet taste radiating over your palette. For the parting shot, Sudo compiles all of the ingredients he had used in the day—which rotates on occasion—to deliver as maki, combining both Bafun and Mirasuki sea urchins, salmon roe, and shima ebi, all topped with shrimp roe and wrapped in seaweed.
Why we'd come back:
Just like its cave-like entrance, an experience at Sushi Saryu equips you with new perspectives as the sushi master's craft evolves. The prices may be a deal-breaker for some, but if you're planning to have a lavish meal that doesn't betray all the baht that you have to spend, Sushi Saryu should come as one of the top places.
By

Porpor Leelasestaporn.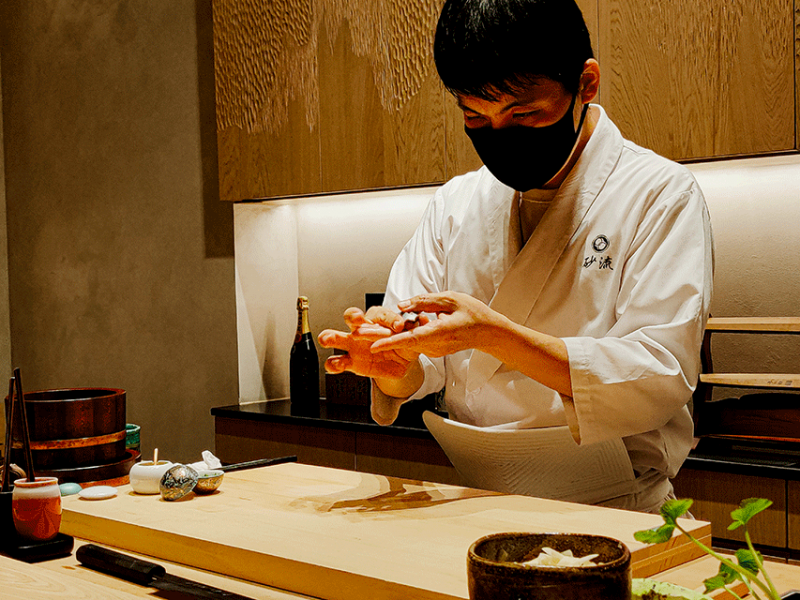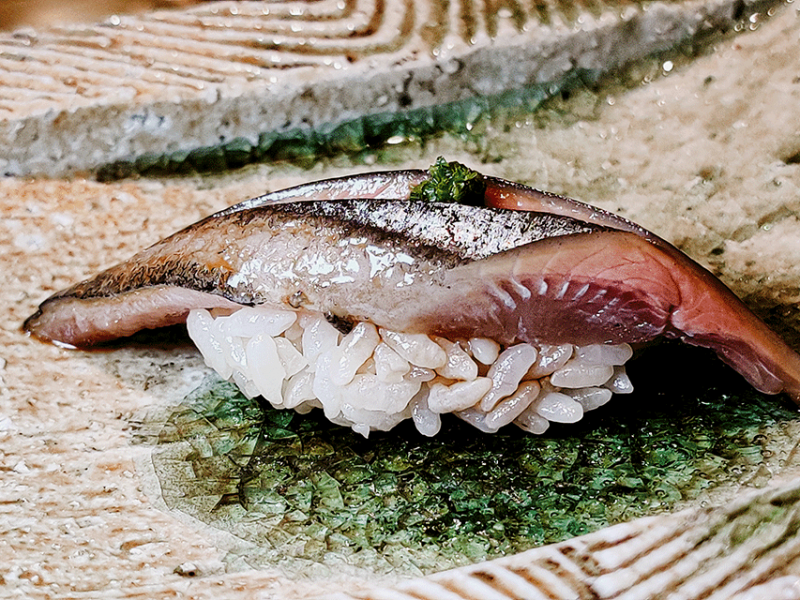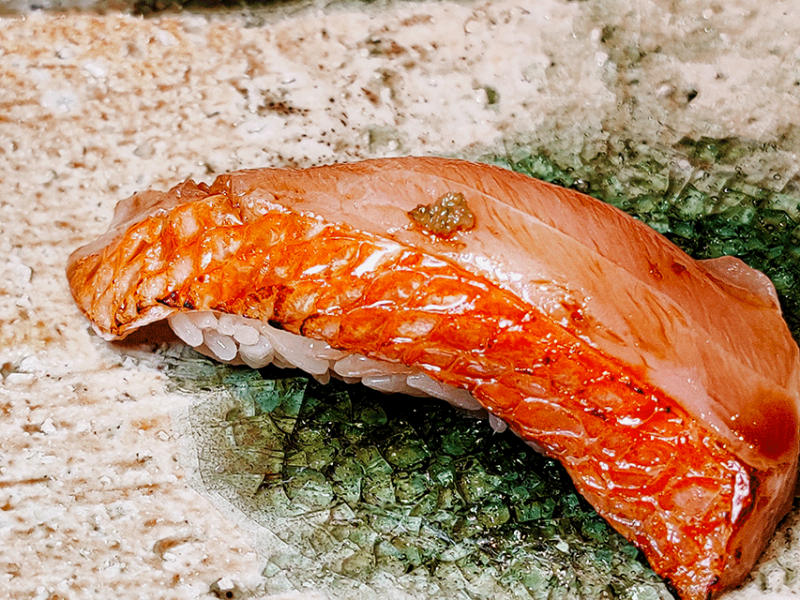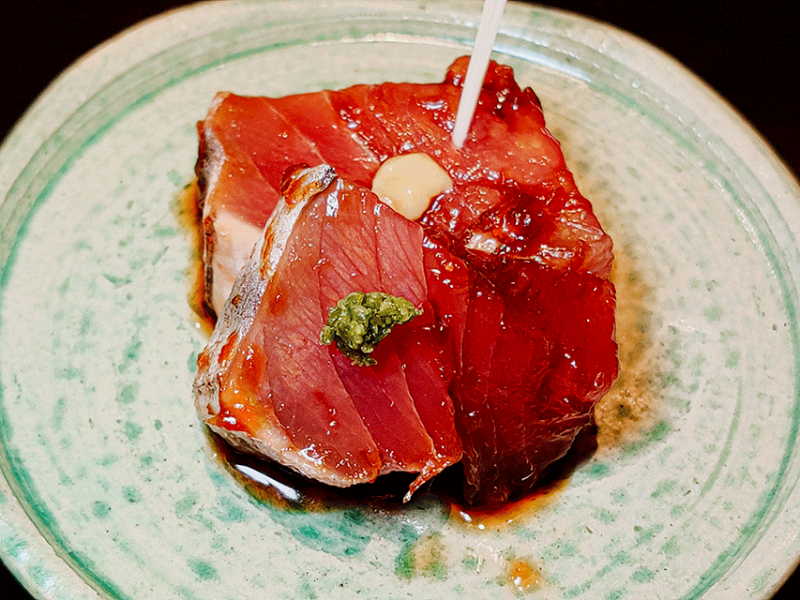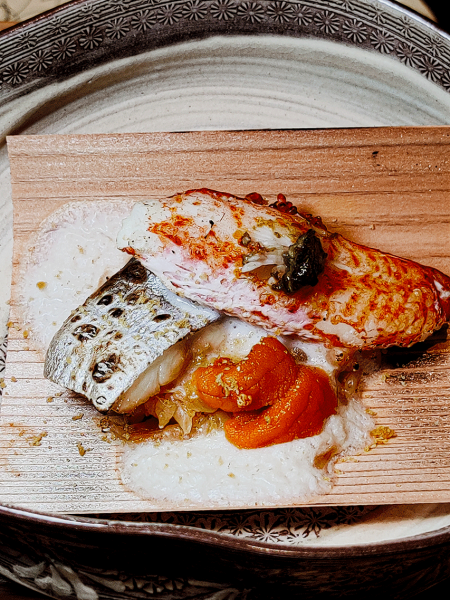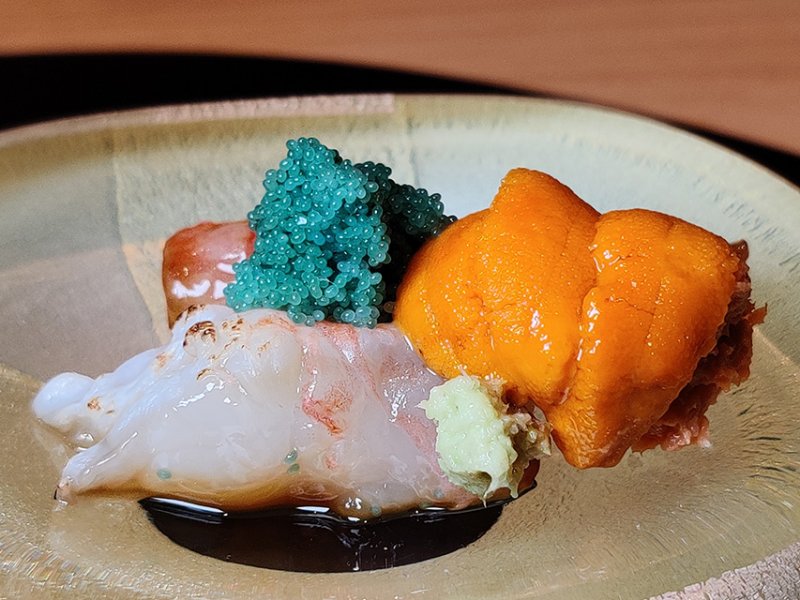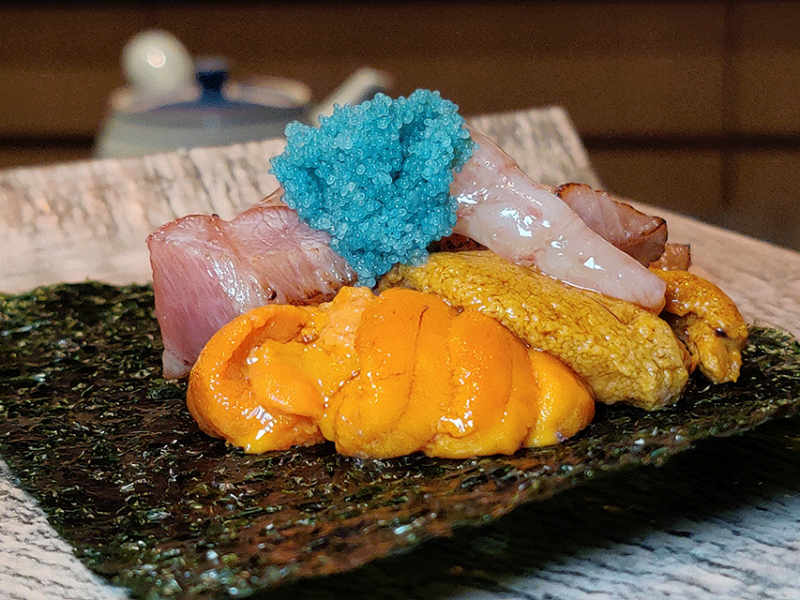 Venue Details
Address:
Sushi Saryu, G/F Kronos Sathorn Building. 46 N Sathorn Rd., Bang Rak, Bangkok, Bangkok, Thailand
Area:
Silom
Cuisine:
Japanese
Report a correction