BANGKOK RESTAURANT
Michetta
This sandwich specialist pivots from fine dining to comfort food in Phra Khanong.
The newest sandwich slinger to grace the Bangkok food scene, W District's Michetta is the work of a chef with some serious culinary firepower. Owner Johnnie Bunzi attended culinary school at Le Cordon Bleu in Adelaide before coming to Thailand and working in the kitchens of Gaggan, Gaa, and Blackitch. His new spot, however, set up in Phra Khanong's buzzing community mall and marketplace, is all about cooking classic comfort foods with a hint of sophistication.
The small menu packs a meaty punch with options like the signature beef burger (B300), a 200g beef burger patty cooked sous-vide in Corona beer overnight and finished with honey and apple cider vinegar. On top of that go caramelized onions, bacon from Rad Meats, two slices of American cheddar, and homemade ketchup. The whole glorious mess sits on crunchy homemade dill pickles.
The banh mi sandwiches, stretching 13 inches long, are a playful nod to the famous Vietnamese treat. They're made with proteins like duck (B390) and pulled pork (B360). The bread is crisped on the grill, spread with chicken liver pate, and then topped with Maggi mayo, chili mayo, and beetroot Sriracha mayo, plus veggies and herbs like pickled purple carrot, daikon, chopped red chilies, and a handful of fresh coriander.
Pair your sandwich or burger with sides like crispy onion rings (B130) and thin cut fries (B120).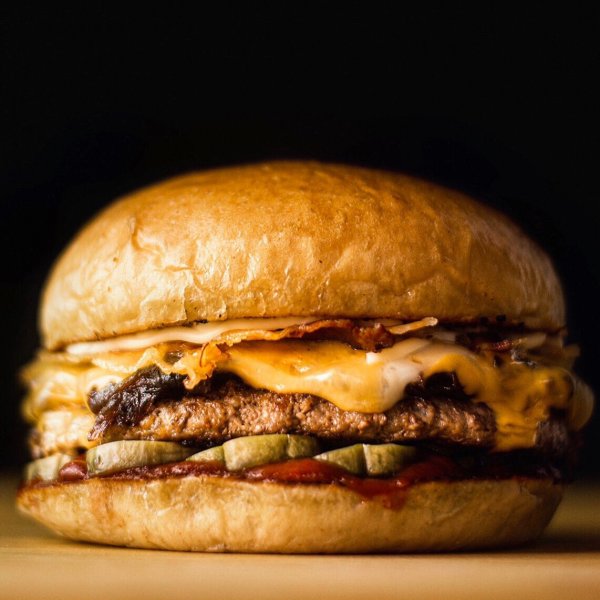 Images: Michetta