BANGKOK RESTAURANT
Klangsuan
A southern Thai restaurant that deserves to be the talk of the town.
Run by a Chumpon family, this modish young restaurant dishes out authentically fiery southern flavors, using produce imported from the south—think nam prik kapi (fermented shrimp paste) and Gulf of Thailand mackerel fillet. Don't miss the pad neua Klang Suan; a stir-fried beef shank in coconut milk with chili paste and Thai basil.
This review took place in September 2018 and is based on a visit to the restaurant without the restaurant's knowledge. For more on BK's review policy, click here.
---
A native of Chumphon, chef Nuttavut "Tum" Mandrananda and his family opened this tucked away southern Thai restaurant specializing in the cuisine of their home province around a year ago. Sadly, we weren't paying attention, so we've missed a full year of enjoying their charming hospitality (expect tableside visits from Tum bearing plates of fresh-in rambutan or other new ingredients) and seriously tasty cooking.
Don't let the modish, funky surroundings—all mints, coppers and geometric shapes in an old residential property—fool you into thinking the food is in any way inauthentic. The stir-fried sataw beans with shrimp (B180) have not just the sharp tang of good sataw but also the coarse, matt texture of a serious nam prik kapi (fermented shrimp paste)—so pungent, so balanced.
The slow-cooked then pan-fried beef shank in coconut milk with chili paste and Thai basil (pad neua Klang Suan, B180) delivers plate-licking depths of flavor that permeate through every satisfying, moreish chew of the tender meat. Their khua kling moo (a dry stir-fry of spiced minced pork, B150) will blow your head off then have you going back for seconds, thirds, fourths. Nothing swims in pools of bottled oyster sauce or oil. We ordered for four, ate between two, and were still picking from between chilis to get the last of many plates.
But flavor isn't KlangSuan's only trump-card. You sit in surroundings that are funky and light and hip, and you look at the menu and see prices where the most expensive dish is B400 (a mackerel fillet from the Gulf Coast), and you're left thinking Bangkok really does have its own brilliant, fresh, unique food scene that's good enough to rival anywhere.
There might not be much invention happening in KlangSuan's food—your stir-fries are just heaped on a plate alongside sliced cucumber and green beans, your soups and curries come lapping the sides of big black bowls—but its bold, fermented flavors are the exact stuff that's putting certain Thai restaurants outside of Thailand onto lists.
If this restaurant were in any other big capital city, it would be a talk of the town. Here, it's another great restaurant doing great food at a price we can stump up any day of the week. If we have any advice to them, it's to add a wine menu to go with the excellent lineup of craft beers, but that's it. KlangSuan doesn't just make us love this restaurant. It makes us love Bangkok.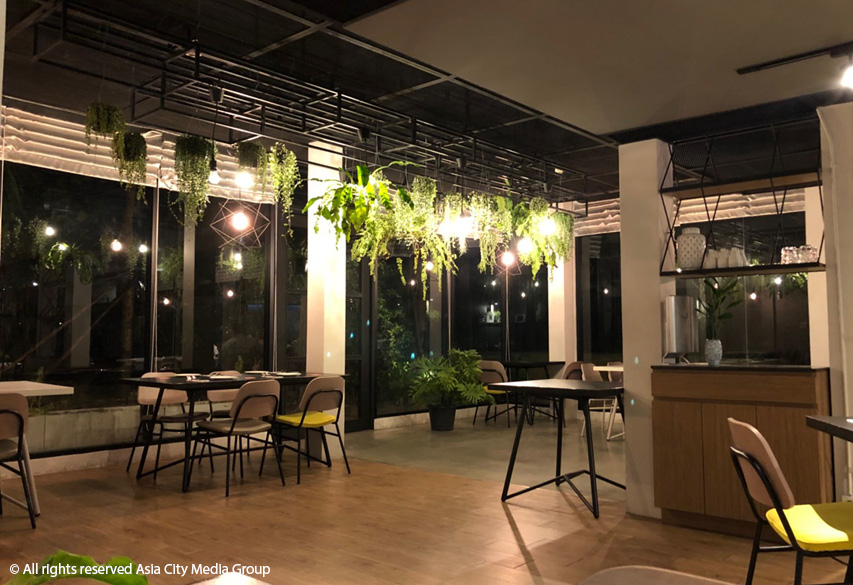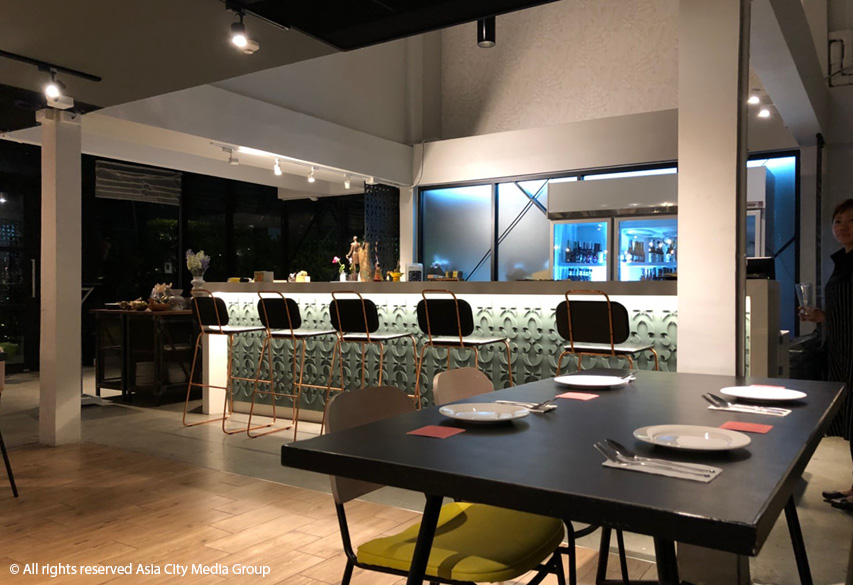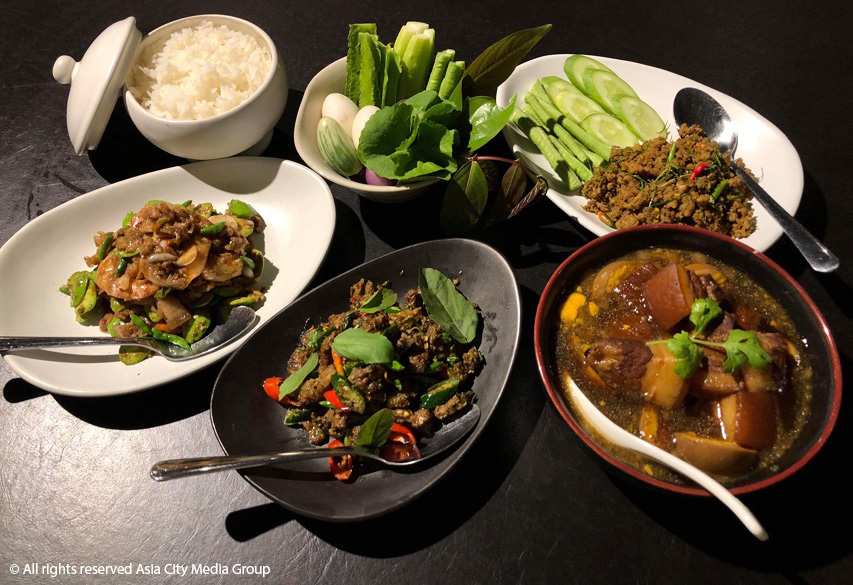 Venue Details
Address:
Klangsuan, 143 Sukhumvit Soi 22, Bangkok, Thailand
Phone:
061 615 6576
Website:
www.facebook.com/Klangsuan
Area:
Nana Asoke
Cuisine:
Thai
Open since:
July, 2017
Opening hours:

Tue-Fri

10am-1pm, 5-9pm

;

Sat-Sun

10am-9pm

Report a correction