BANGKOK RESTAURANT
Kisu Izakaya
Ari welcomes a Japanese spot ideal for winding down after work.
The buzz: Out goes homely Japanese restaurant Ari Recipe and in comes this quaint, cozy izakaya beside Ari's oh-so-photogenic Josh Hotel. Managed by the same people behind the former organic eatery, Kisu Izakaya is the neighborhood's latest destination for foodies on the prowl for awesome after-hours food.
The vibe: Dark wooden floors and tables, plus earthy-toned bar shelves packed with quirky souvenirs, give the space a casual, down-to-earth vibe. The vintage Japanese ad posters, illustrations and contemporary woodblock-inspired prints inject a youthful energy to the restaurant. The eclectic mix of upbeat Japanese and international pop tunes, ranging from '60s classics and '90s anthems to big hits by AKB48, give the soundtrack an edge.
The food: Expect a bunch of classic comfort food—from nabe (hot pot) and teppanyaki (griddles) to yakitori (grilled chicken skewers), donburi (rice bowls), yakisoba (noodles) and more. Start with that all-time izakaya staple, grilled skewers, and opt for the Gobon Setto Yakitori (B228), which consists of chicken thigh and leek, bacon-wrapped cherry tomatoes, salmon belly, pork belly and chicken neck meat. Beef lovers should turn their attention to the Wagyu Rokkankin (B268), which offers six juicy cuts of intercostals—or rib fingers—for you to grill yourself and enjoy with a dash of wasabi. If you're more inclined towards fish, the Yaki Sanma (salt-grilled Pacific Saury; B158) and the beautifully glazed Unadon (grilled eel rice bowl; B388) are savory hits. Out with friends? The Kaki Nabe (oyster hot pot; B368) brimming with miso-based soup, mushrooms, tofu and vegetables makes for satisfying slurps washed down with an ice-cold Asahi.
The drinks: Quench your thirst with a frosty pint of red Shiso beer (B128) or draft Asahi (from B88). The restaurant currently offers B49 beers between 5-8pm and buy three, get one free after 8pm. While their drinks menu is far from extensive, they do offer some interesting choices beyond glasses of Asahi, from the Suntory Kakubin Yuzu Highball (B158) and peach Chuhai Shochu Highball (B98) to Rakuen Umeshu (B88) and Kozaemon Shiroku Junmai Yuzu Sake (B568).
Why we'd go back: The wide range of comfort dishes and solid drink selections, all at pocket-friendly prices, combined with the laid-back, homey vibe make this the ideal place for a fun get-together with your friends after a long week at work. Dhipkawee Sriyananda Selley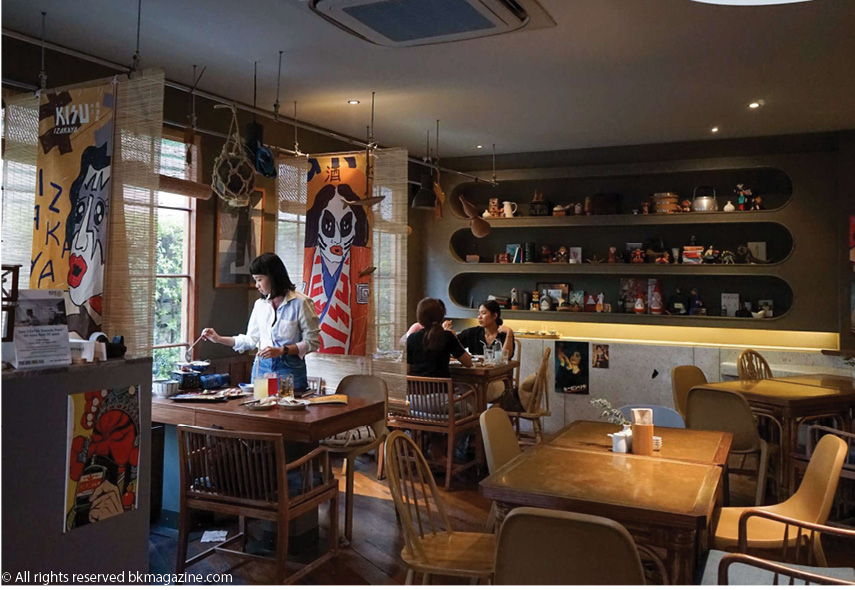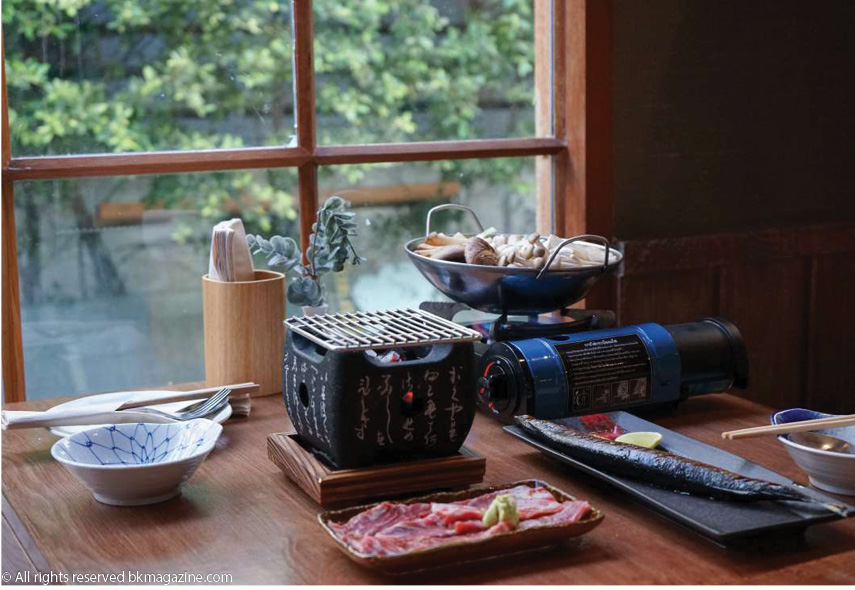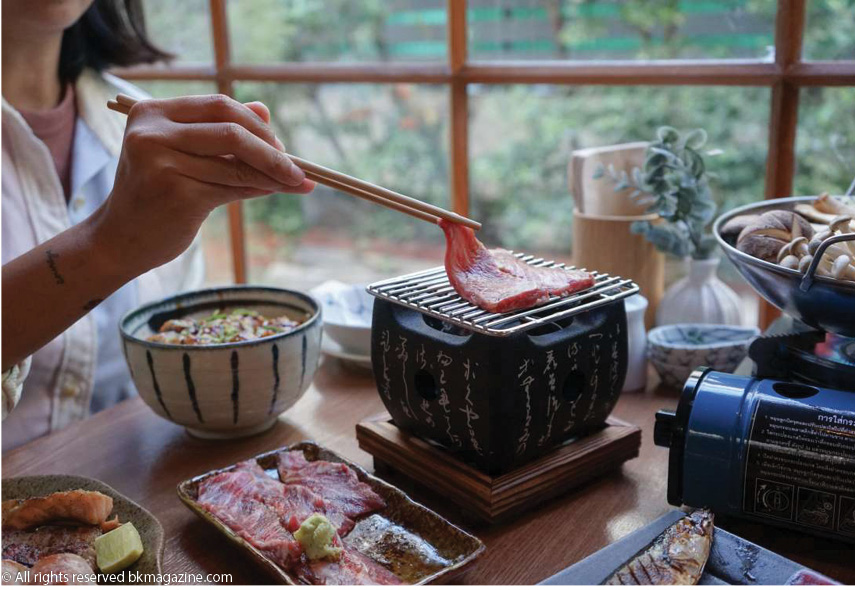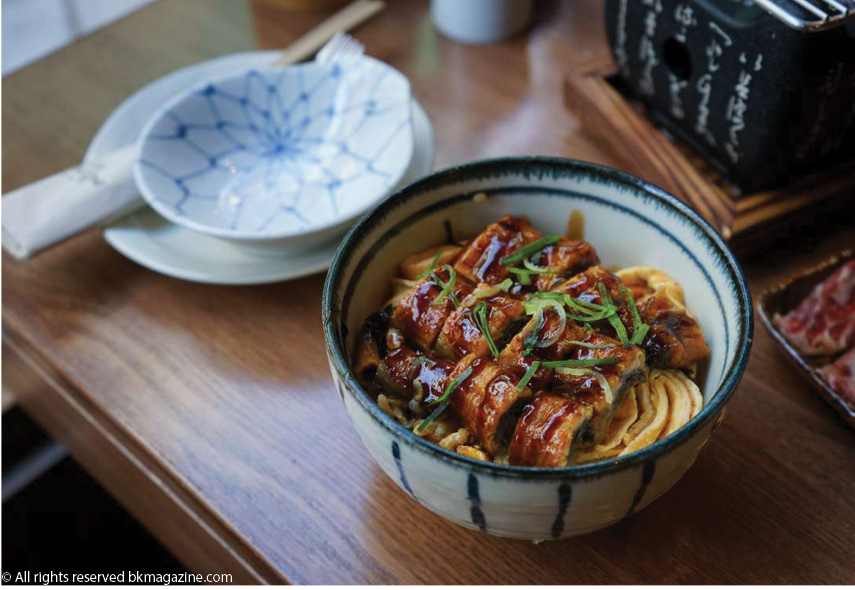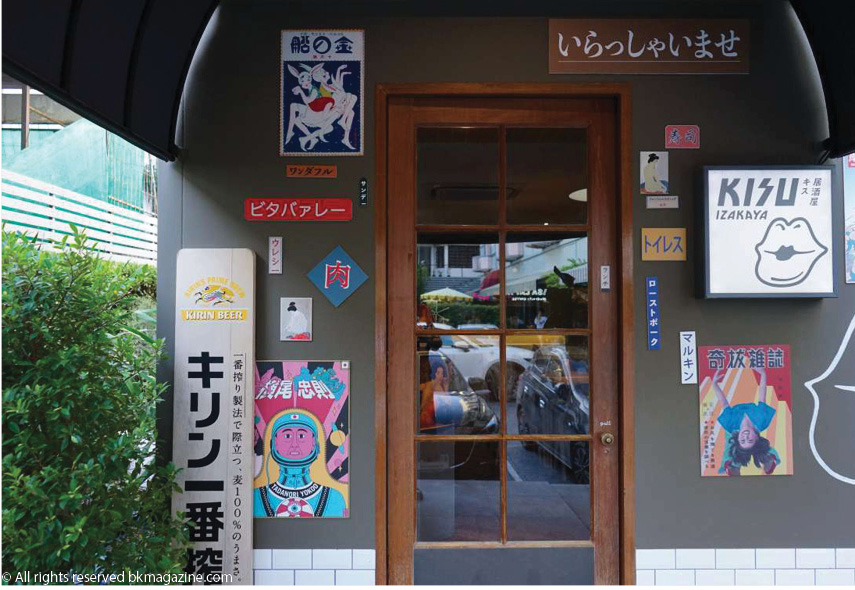 Venue Details
Address:
Kisu Izakaya, Josh Hotel, Phahon Yothin Soi 7, Bangkok, Thailand
Phone:
065-385-5565
Website:
www.fb.com/kisu.izakaya
Area:
Ari
Cuisine:
Japanese
Open since:
June, 2020
Opening hours:

Tue-Sun

5pm-midnight

Report a correction