BANGKOK RESTAURANT
Cadence by Dan Bark
For his next act, the chef from Upstairs gets personal.
The buzz: Chef Dan Bark moves his Michelin-starred baby down the road, turning a spacious townhouse off Sukhumvit Soi 71 into the restaurant of his dreams—one that's likely to turn heads.
The vibe:
This is not one but two restaurants—plus a bar. On one side of the entryway, which awaits behind a striking, Brutalist concrete wall, you'll find the already up-and-running Caper bar, the point of passage into soon-to-open Caper (the restaurant) and the start of all journeys into Cadence, too. Here, chevron wood floors, crimson velvet seating and navy-blue subway tiles create the kind of environment that cries out for a pre-dinner Manhattan. Once that's in the books, you'll enter a mirror-filled room, where your maître d'—Upstairs alum Andrew Temple—offers you a flute of Champagne before guiding you into the dining room. Design studio Paradigm Shift, the group behind
Canvas
,
Crimson Room
and
Stage
, worked their magic on the interiors. That means trademarks like pendant lights, gold accents and cleverly placed curves. But the design is as functional as it is hip and handsome, catering to Bark's personal approach to service. Cream-colored semi-circle banquettes face the showpiece open kitchen. And it's truly open: there's not even a half-wall divider. You could be eating in your friend's living room; just exchange your friend for a chef who cut his teeth at Chicago's three-Michelin-starred Grace and turned Upstairs from a Michelin dark horse into a must-visit.
The food: If you dined at Upstairs, you'll be familiar with Bark's progressive American bent. At Cadence, he's swapped "progressive" for "personal." Forget semantics for a moment. Every dish on the 15-course menu (B4,300) gets the attention to detail you would expect from a chef as talented as he is. It helps that he's brought his Upstairs team with him. Their collective skill elevates dishes that relate to Bark's own journey in some way. Those include Ocean, a starter of a fresh oyster, a salmon tartare crisp and a palate-awakening, pina colada-filled orb resting on an ethereally glowing bowl of marbles. The inspiration comes from Bark's tag-along work trips to Hua Hin with his partner, Fay Tragoolvongse, when they would watch the Gatsby-like lights of the squid boats at night. Then there's Pea, a spring-like bite featuring prosciutto, cantaloupe and a vibrant pea sauce—a recollection from sitting in the lavender fields outside a winery called Far Niente in Napa Valley—and Beef, which draws on his Korean heritage but incorporates a few more recent touches to the experience. First, you select your steak knife from a collection the couple picked up during a hard-earned trip to Europe a few years ago. Then, you tuck into a carefully selected cut of New Zealand wagyu that's contrasted with soju-pickled plum and homemade ssam jang (a spicy sesame- and gochujang-based sauce). It might be the fanciest take on Korean BBQ on Earth, and it's outrageously good. Desserts blend sweet and savory. Dark Chocolate sends you off with layers of creamy mousse; sweet, earthy beetroot; and just enough truffle to pique your interest. Start to finish, you get classic pairings, plenty of surprises and the smart use of local flavors. More importantly, you feel like you get to know who Bark really is.
The drinks: Chris Simon mans the Caper bar, but that's not his only gig. He's crafted an eight-course cocktail pairing (B2,000) for Cadence, too. Simple names like Gin belie complex and exciting mixes. That mercifully small-sized cocktail features Champagne, gin and horseradish, and it tastes a lot like the spicy vinaigrette you put on top of oysters on the half shell—it's the French 75 you didn't know you needed in your life. Bark's Red Shrimp course pairs with the savory Applejack, which includes the namesake booze as well as prosciutto and a tomato cordial. The most interesting of them all, though? That would be Bourbon, a stiff drink for the meat course that incorporates beef reduction, of all things, into the mix. The wine pairing (B3,000 New World/B3,800 Old World), meanwhile, is handled by Charity Waltenbaugh. The Oregon-hailing somm offers a choice of New and Old World wines. Expect everything from a fruit-driven 2017 "Lia" Pinot Noir from Oregon's Patricia Green Cellars to an outstanding, oaky and sweet-finishing La Bota de Oloroso 74 "Montilla" sherry from Spain, depending on the pairing you select.
Why we'd go back: Cadence takes the foundation that Bark had laid at Upstairs and builds a marble palace on top of it. This is a next-level experience, with serious attention to detail at every turn and a food and drinks program that keeps you feeling excited about what's coming down the pipeline.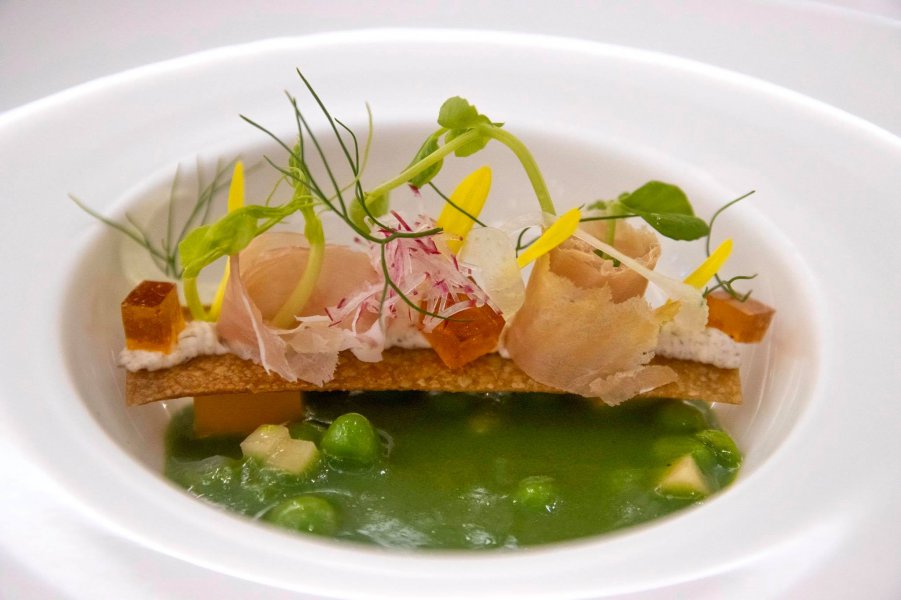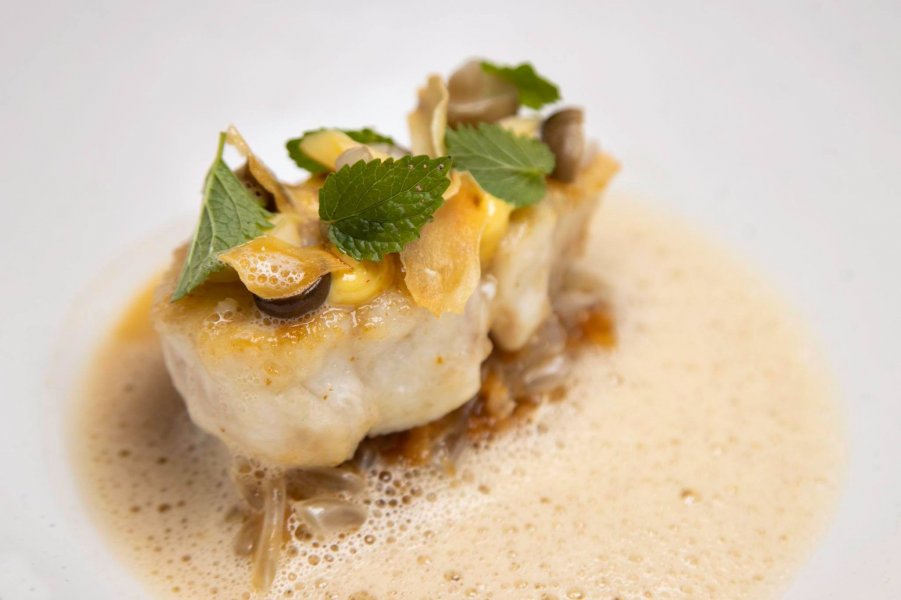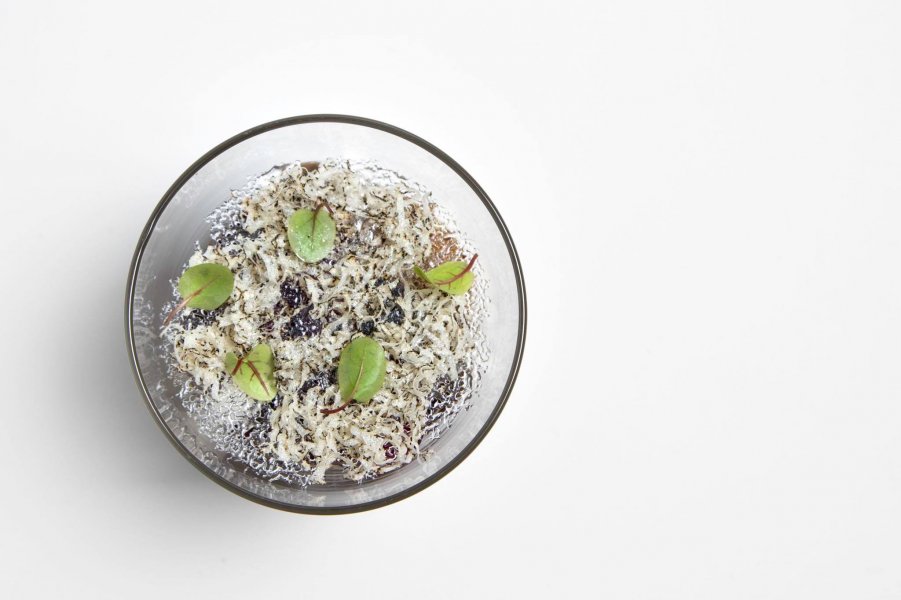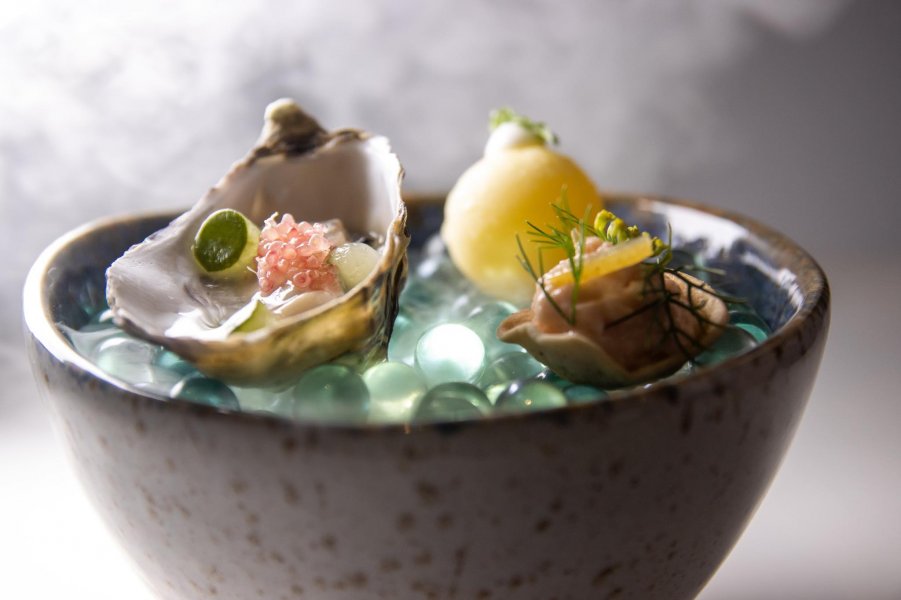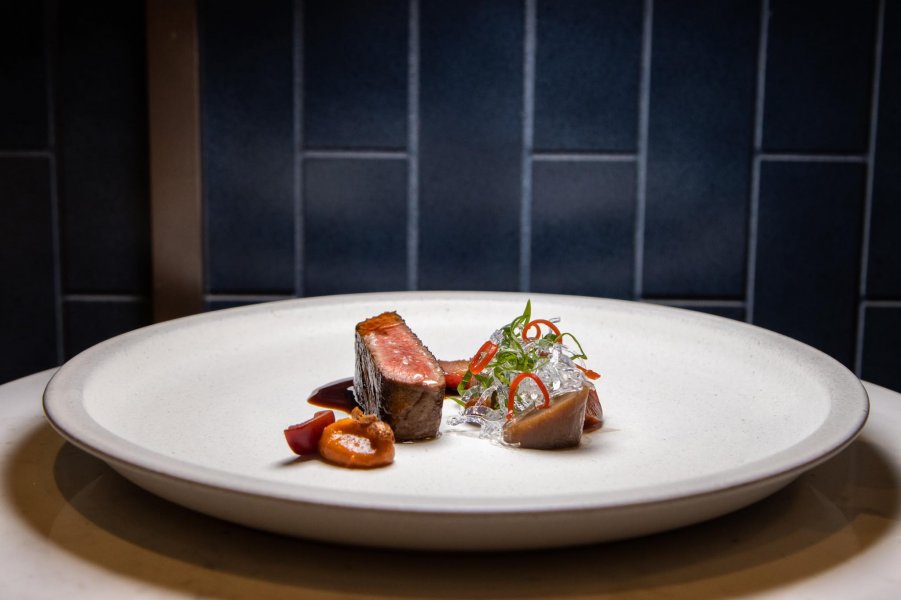 Venue Details
Address:
Cadence by Dan Bark, 225 Pridi Banomyong Soi 25, Bangkok, Thailand
Phone:
091-713-9034
Website:
www.cadence-danbark.com
Area:
Phra Khanong
Cuisine:
American
Price Range:
BBBB -

BBBBB

Opening hours:

Tue-Sat

5-9:30pm

Report a correction