Credit: The House on Sathorn
Occupying a century-old refurbished mansion next door to W Bangkok hotel, The Bar offers up plenty of dark wood and leather for something of a gentleman's club vibe. Signature drinks go in for herbal flavors.
The House on Sathorn, 106 Sathorn Rd., 02-344-4000. Open daily daily noon-midnight
Defying convenient culinary categorization, this stylish eatery hidden behind a Brutalist concrete facade produces decadent, feast-like dishes created by decorated chef Tim Butler of Eat Me, paired with inventive cocktails and a wine list curated by sommelier Andreas Pergher and Bunker's bar team.
118/2 Sathorn Soi 12, 092-563-9991, 02-234-7749. Open Tue-Sun 5:30pm-midnight

There's more to Bangkok nightlife than just Sukhumvit. Thanks to leafy surrounds, you can pretend you're in in Palm Springs, California, while sipping your cocktail by the rooftop bonfire, or head inside where the natural scenery can still be enjoyed thanks to glass walls.
4/F, 15 Yen Akat Rd., 083-437-3515; 02-249-1451. Open Tue-Sun 5pm-2am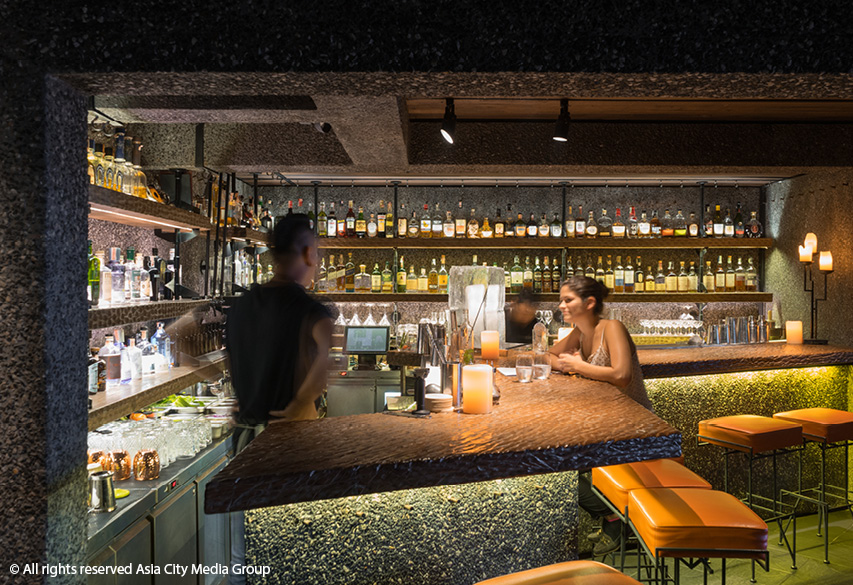 Tim Butler's ever-evolving, transcontinental cuisine has made Eat Me a fixture on regional restaurant lists, and in mixologist Buntanes "Pop" Direkrittikul he has a worthy ally. Pop's gastronomy-inspired creations don't shy away from bold Thai flavors (khao mun kai in cocktail form, anyone?), ensuring this is far more than a run-of-the-mill watering hole.
1/6 Soi Phiphat 2, Convent Rd., 02-238-0931. Open daily 3pm-1am

The thinking man's izakaya. Forget smoking indoors and raucous irasshaimase! choruses, but do think well-crafted cocktails (get the apple martini) and fresh sashimi served up before a formidable wall of booze: mezzanine-height shelves stacked with countless spirits and rice wines. For the most part, the food is designed to soak up all that booze: small portions, plenty of spicy and deep-fried options, and Hanakurata's famous "pizza."
Sathorn Soi 10, 097-140-7403. Open daily 5:30pm-1am. Other branch: Sukhumvit Soi 39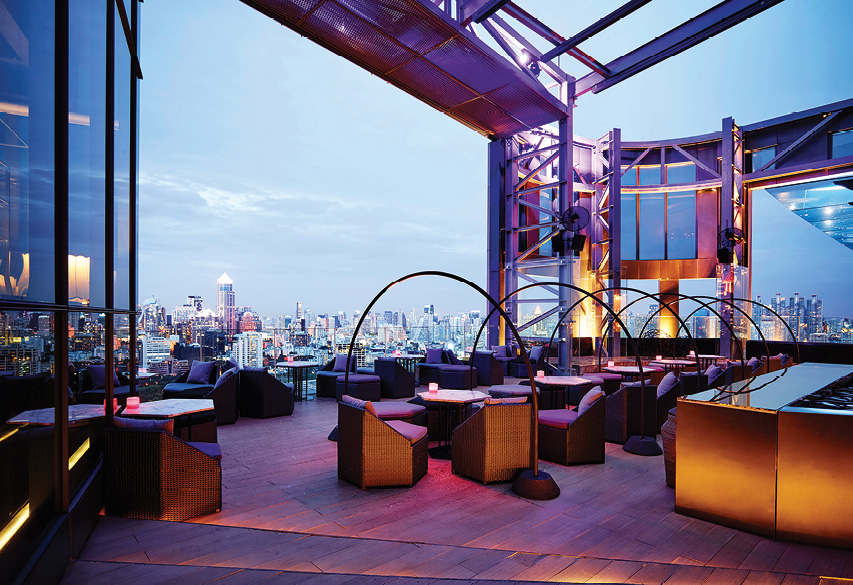 This rooftop serves up one of Bangkok's most stunning sunset scenes—looking straight over Lumphini Park and onto the gleaming skyscrapers of Phloen Chit. Maybe that's why it's one of the few spots that attracts a local crowd, one that likes to knock back Champagne and smoke cigars while reposed on the almost-too-comfy scarlet daybeds. Oh, and they give out enough complimentary cashews and olives to make you say, "let's screw dinner."
29/F, So Sofitel Hotel, 2 North Sathorn Rd., 02-624-0000. Open daily 5pm–1am

Six years since opening as a humble daytime cafe, the Surasak shophouse continues to shine a light on underground art and music from its precarious perch by an expressway. Here, cold beers and no-fuss comfort food go hand-in-hand with cult movie screenings, retro gaming nights, and gigs that often serve up the unexpected.
41 Charoen Rat Soi 1, 089-889-8059. Open Tue-Sun 6pm-midnight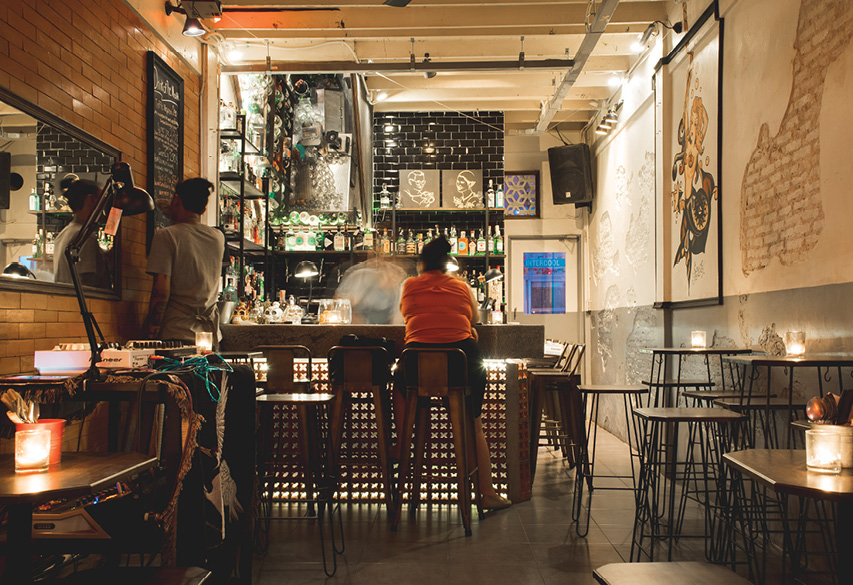 Suan Phlu's hip rebirth started way back in 2013 with this compact bar, where tables fill up nightly, home-infused gin and local craft beers flow freely, and towering burgers topple from the kitchen. This is our go-to for decently-priced, well-made after work drinks and tasty bites—when we can get a seat, that is.
454 Suanphlu Soi 1, 085-100-3608. Open Tue-Sun 3pm-midnight
Exclusively for Citi credit card members:
Get 10% discount on food only
15 Oct '19 - 30 Sep '20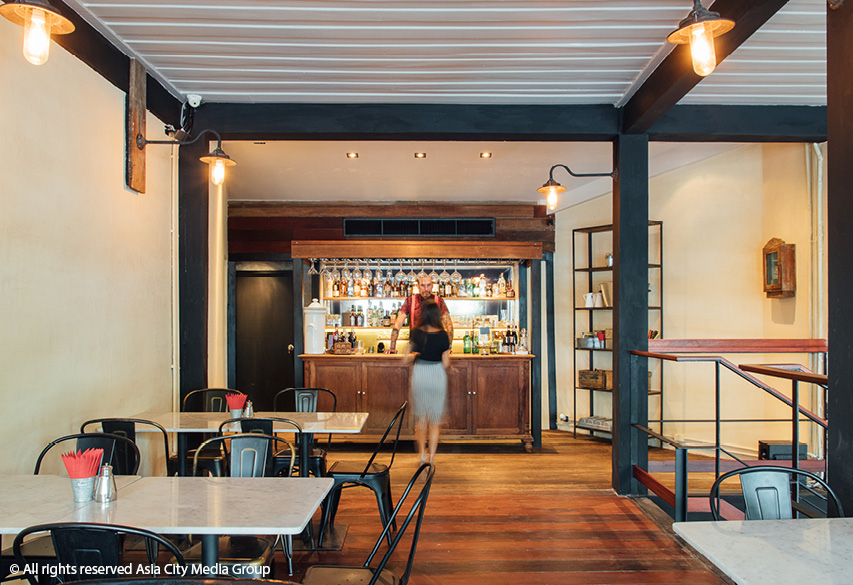 This LGBTQ+-friendly bar-slash-restaurant serves up tasty Spanish tapas to go with an upbeat, party atmosphere. Inside, a lengthy, yellow-lit wooden bar and high-table seating tell you this a place for a decent after-work cocktail—and the pineapple and sandalwood white negroni is as good as anything in the vicinity. Groovy Sunday gay parties seal the deal.
14/2-3 Convent Rd., 095-592-0510, Open Tue-Sun 5pm-1am

This swanky Japanese party lounge combines restaurant and club. The long, narrow space boasts a sultry ambience with leather upholstered seats and a polished bar. Stop here for a Lychee
Rose Martini.
39/F, Sathorn Square, Narathiwas Rd., 02-036-8899. Open Tue-Sat 6pm-1am; Fri-Sat 6pm-2am.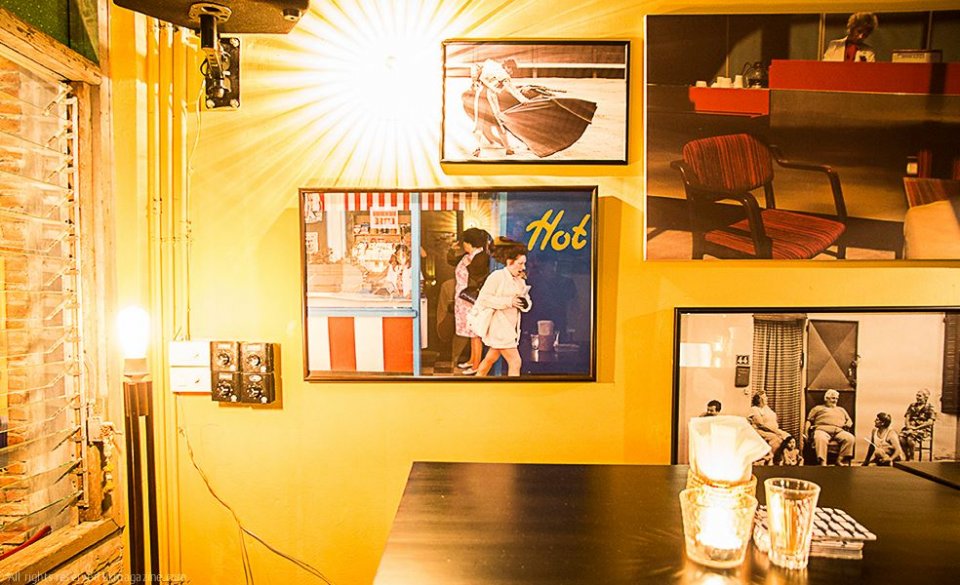 This casual neighborhood bar sits in a colorful shop-house with an unpretentious atmosphere, staying open for lunch and dinner until you're ready to dance. Drinks are resonably priced with some great happy hour deals daily.
142/21 Sathorn Soi 12, 081-207-3077. Open Tue-Fri 6:30-1am; Sat-Sun 8-1am

This slender Gallic bistro is often buzzing with a mix of locals and foreigners, many of whom are Francophones looking to sip on its solid collection of wines and rotating cocktail list. At night, the electro house soundtrack turns up and the central bar becomes a lively hearth for the rest of the house.
28/12 Sathorn Soi 10, 02-635-353. Open Mon-Fri 6pm-midnight, Sat-Sun noon-midnight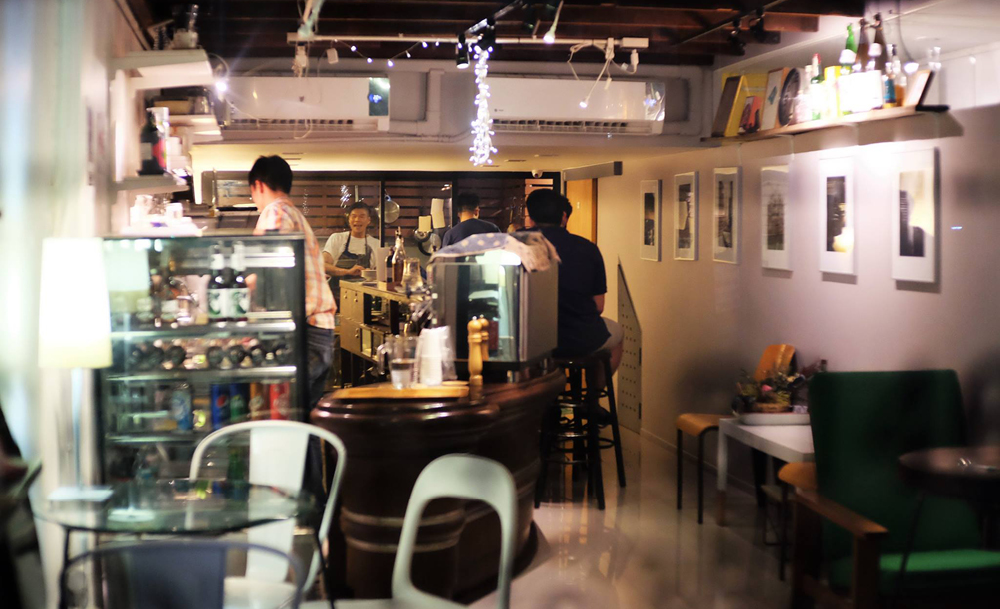 Taking over what was a chilled little cafe on Sri Bumphen, the space retains the same no-attitude atmosphere, serving out a concise menu that focuses on five different umeshu (Japanese plum wine). At the top of the scale you've got Nanbu Bijin, an unsweetened sake umeshu from Iwate Prefecture. PrumPlum also does its own blend, available as a shot, as well as a three-shot tasting flight. Come on an empty stomach—the bar snack menu's also huge.
35/2 Sribumphen Rd. 02-249-3146. Open Tue-Sun 6pm-midnigh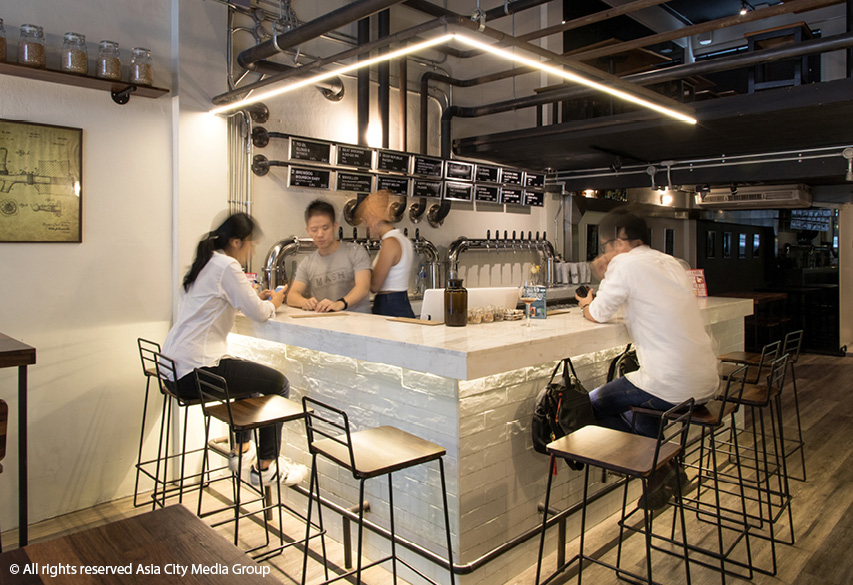 Soi Convent's chilled-out craft beer bar boasts 16 rotating taps store both Thai and international craft beers, including the must-try Devanom (brewed by the Ungsriwong brothers who also own Thailand's first ever hops farm). Burgers, barbecue and bar grub fill the menu, as designed by the CIA grad owners. Don't miss the American burger, a thick brioche bun with a juicy freshly-ground 150g patty, cheddar cheese and crispy bacon.
Soi Convent, 089-692-5666, Open Mon-Sat 5pm-midnight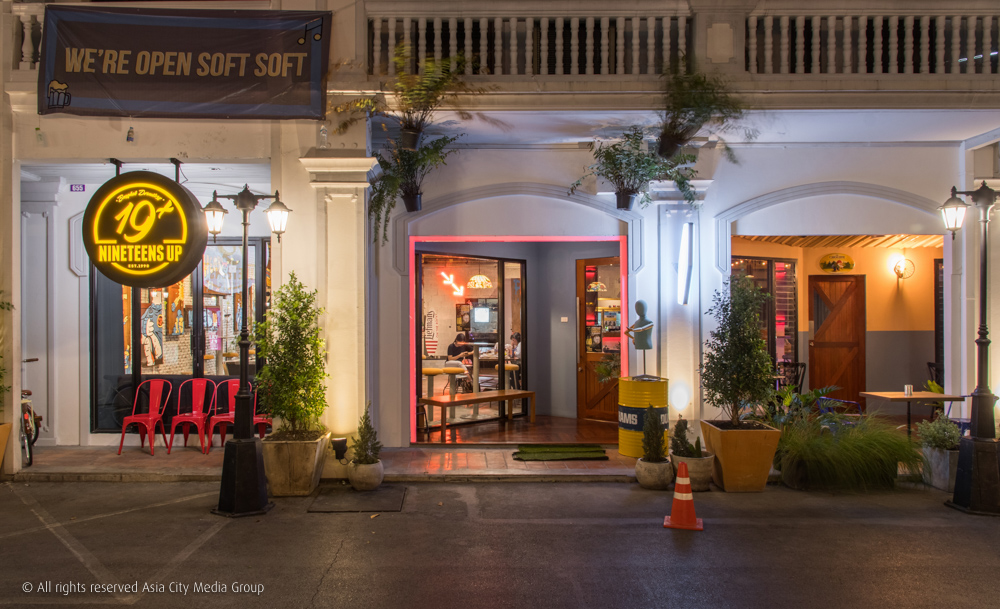 Games. This chill bar will make you feel like a kid again. Hoping to create something more than a simple place to indulge in international and local craft beers, Steve Avram, the brain behind Hobbyist Cafe and Seii Shabu Sushi, has conjured up an adult's playground with pool and ice hockey tables, board games and darts.
Silom Soi 19, 096-649-6919, Open daily 11-1am
This newcomer on the upper crust of the city's dining circuit brings modern British cuisine and craft cocktails to Suan Phlu. The drinks are at least as good as the food—in fact, they might even be better. We love the Cucumber Fizz, a mix of Old Tom gin, elderflower, cucumber and tonic.
101/11 Suanphlu Rd., 094-656-2159. Open daily 11:30am-2pm (with brunch on the weekend), 5pm-midnight
Exclusively for Citi credit card members:
Get a complimentary scotch egg valued THB 110 when spending via Citi credit card (limit 1 dish /card /sales slip).
01 Oct '19 - 30 Sep '20

This late-night, fire-show spot on Sathorn Soi 10 served up refined and crafted cocktails like the tasty Banana Fashion, which combines banana-infused Diplomatico rum, sugar, and bitters, garnished with rum sous-vide-banana.
50 Sathorn Soi 10, 02-235-4823 ,02-235-4822, Open daily 6pm-2am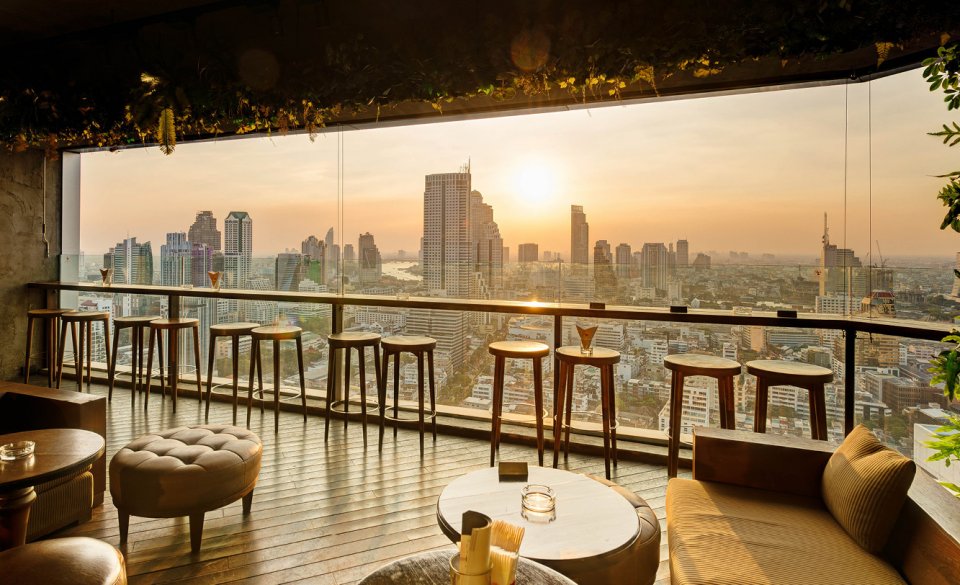 Wine. Not many wine bistros straddle the line between quality and affordability quite so effortlessly. Sweeping, 47th-floor views of lower Silom and the river set the tone for well-executed comfort food, from bang-for-baht pasta dishes up to some of the finest cuts of meat around. Those views call for a big, bold cabernet sauvignon to match.
37/F, Pullman Hotel G, 188 Silom Rd., 096-860-7990. Open daily 6pm-1am. BTS Chong Nonsi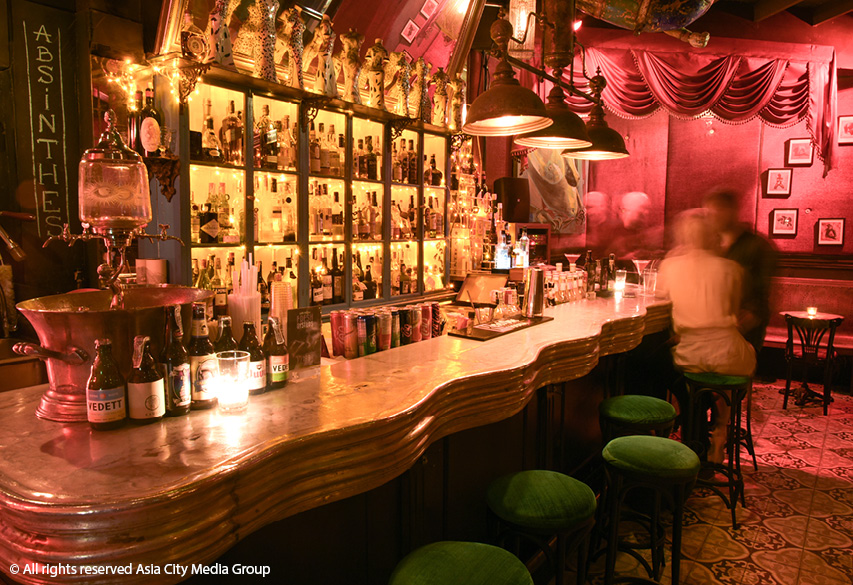 If you work in F&B or hang out with the creative cool kids, odds are you've spent your fair share of nights out at this art-filled hot spot. We love it for Danny Yeung's reliably good cocktails, its industry nights, avant garde jazz and extra late opening hours.
186/3 Suanphlu Soi 1, 095-585-1398. Open Mon, Wed-Sun 7pm-2am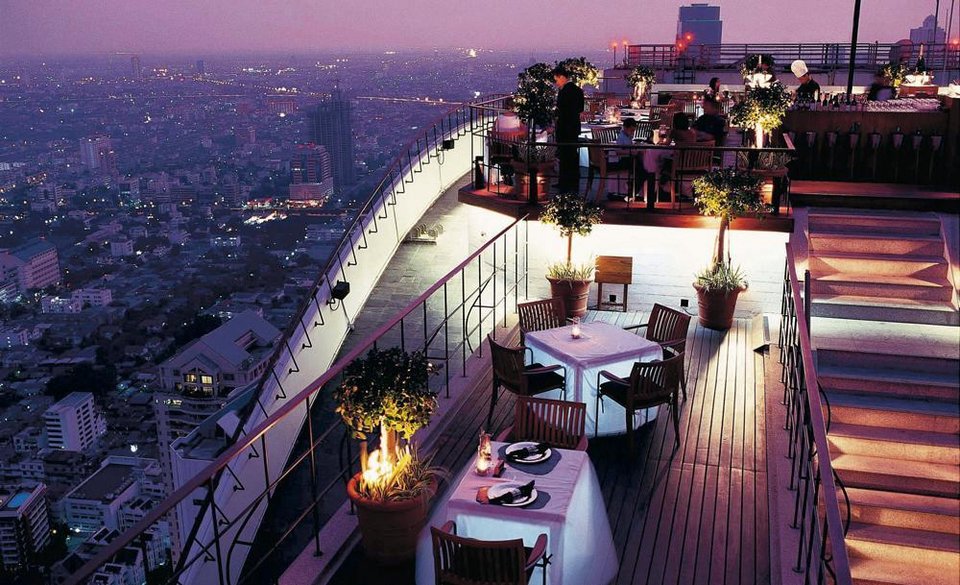 Legendary for its heart-stopping 61-story views of the scattered city lights, Moon Bar was one of the first rooftop places in town and it's still hard to beat the vertiginous 360-degree views offered up by this small al fresco bar atop the Banyan Tree Hotel. If you can stomach the feeling that you're at a tourist trap (and the accompanying prices), the views are indeed spectacular.
61/F, The Banyan Tree, 21/100 Sathorn Rd., 02-6791200. Open daily 5pm-1am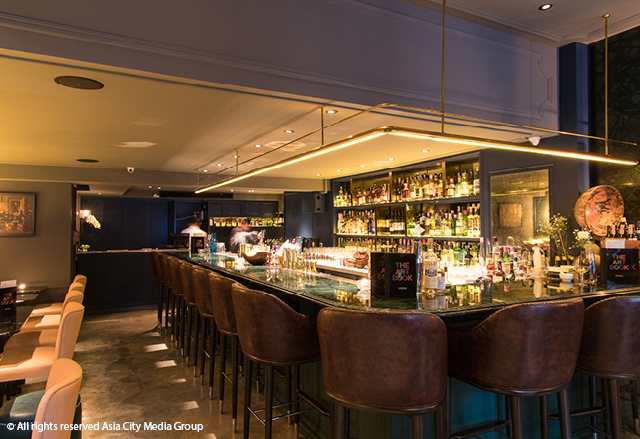 This long-standing cocktail den specializes in stiff drinks and stellar service, courtesy of head barman Supawit "Palm" Muttarattana, winner of the inaugural Campari Bartender Competition Asia. Vesper is hallowed ground for devotees of the classics, though their latest menu switches things up with its contrasting flavor combos. Drop by next door's newly opened sister bar 1919 to try a Negroni how it's supposed to be made.
10/15 Convent Rd., 02-235-2777. Open daily 5pm-1am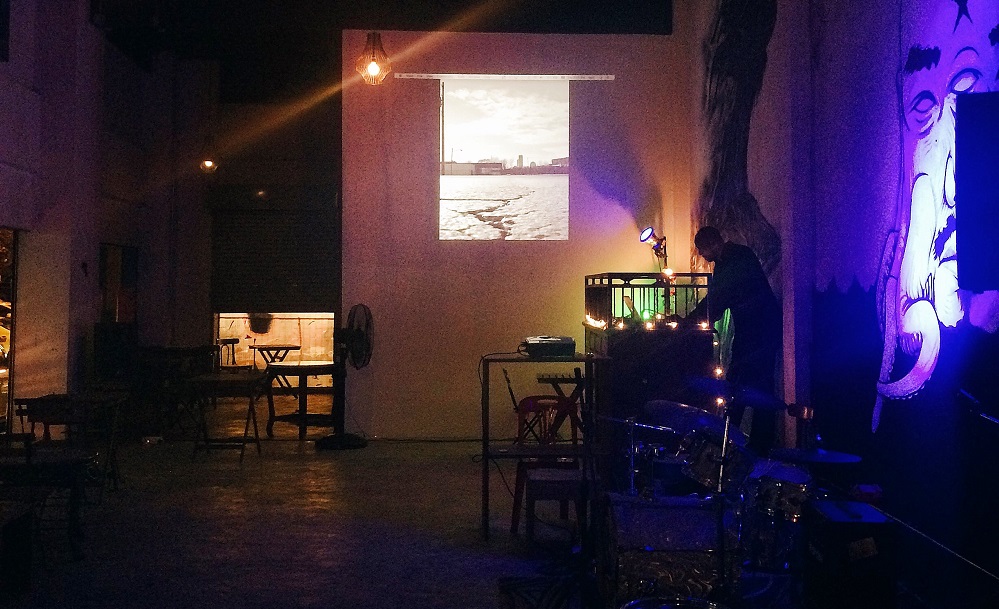 Nightclub/Live Music.This may be within walking distance of Patpong (and Hooters) but the vibe here is rather different. Whiteline and its upstairs speakeasy club Safe Room play a big part in Bangkok's underground music scene, making it the coolest hangout for Silom's hipster crowd.
Silom Soi 8, 087-061-1117. Open Thu-Sun 7pm-midnight

Rooftop. Tucked up on the 32nd floor of the newest Bangkok Marriott, this rooftop bar has impressive panoramic views encompassing the peaceful Chao Phraya river and historic Old Town as well as Bangkok's business district high rises. Both the decor and the cocktails come with contemporary Shianghainese twists.
32/F, Marriott Hotel The Surawongse, 262 Surawong Rd., 02-088-5666. Open daily 5pm-2am
---
BK B.A.D. Awards 2019 is available as a free booklet inserted in BK Magazine issue number 751 (Nov 23) and as a downloadable PDF version here.