Do you even remember what this city was like 8 months ago? Despite the years of penury, stupid opening hours, closures, staff shortages, and—oh, yeah, the plague—Bangkok's bar scene thrived in 2022, and we are here for it.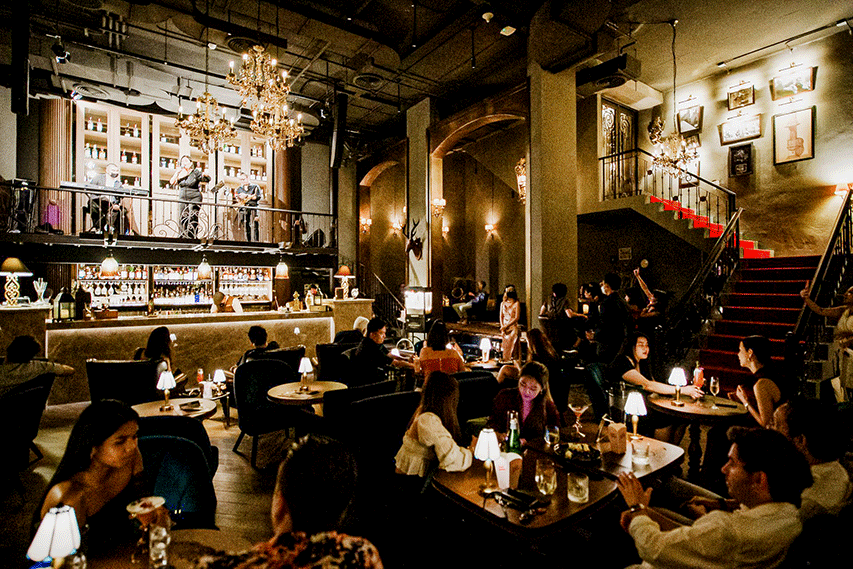 Is it gangster? Is it classy? It's Abandoned Mansion. Bringing a whole new meaning to the phrase "underground bar"—you'll find it in the basement of The Coach hotel on Sukhumvit Soi 14—Abandoned Mansion resonates the nostalgia of 1930s prohibition mobsters with a matching cocktail menu. With good, spirit-forward cocktails, it's a fun place to be for big celebrations.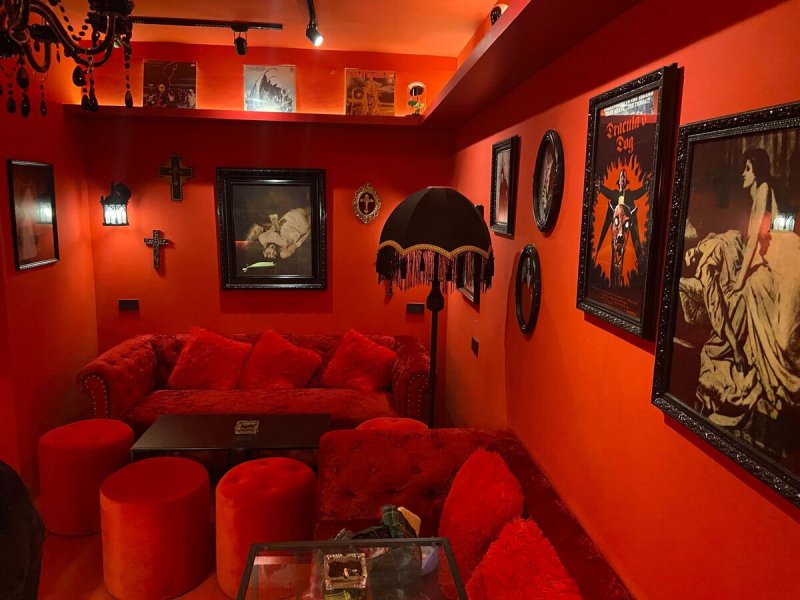 Bar Dusk is once seen, never forgotten. A late-comer this year, deep inside the Hub Phahon-Ari complex lies a lone staircase tucked to the right between its bars and eateries. Go up and you'll find a lone, sinister red door at the top of the second floor, muffling the sounds of thrashing guitars and double bass drums coming from inside: a portal for metalheads and hard rock fans who need that aggressive headbang to get their drink on.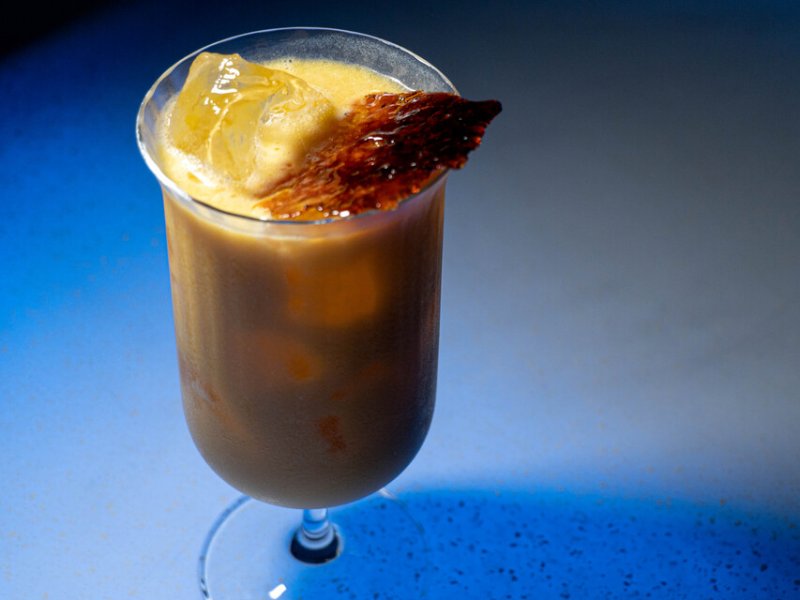 Who says you can't get drunk on chocolate? This place won't be your local but, wow, what an experience. Bangkok is spoiled for choice when it comes to rooftop bars, and this new one is bringing a whole new experience with their chocolate cave made with cognac and rum. The focus here is on cognac, whether in cocktails or chocolate. You'll be able to find up to 14 labels of this French brandy with prices starting at B420 for a glass of Martell VSOP, up to B9,300 for a 45-ml pour of Remy Martin Louis XIII.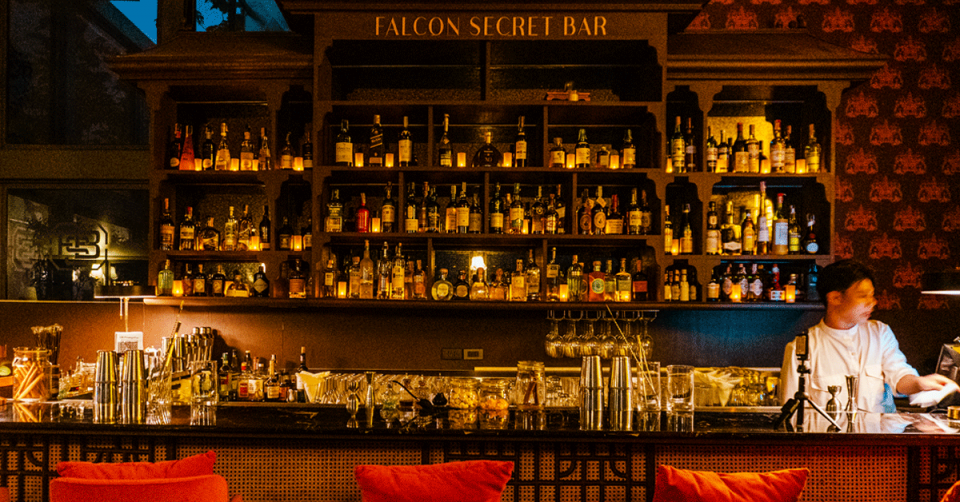 Following the opening of Marie Guimar, Wyndham Bangkok has unveiled its new secret bar dedicated to Marie's husband Constantine Phaulkon. Named after Phaulkon, arguably one of the most controversial Thai historical figures, Falcon Secret Bar touches on the unfamiliar parts of his life that have been rarely discussed in history—all reinterpreted into cocktails.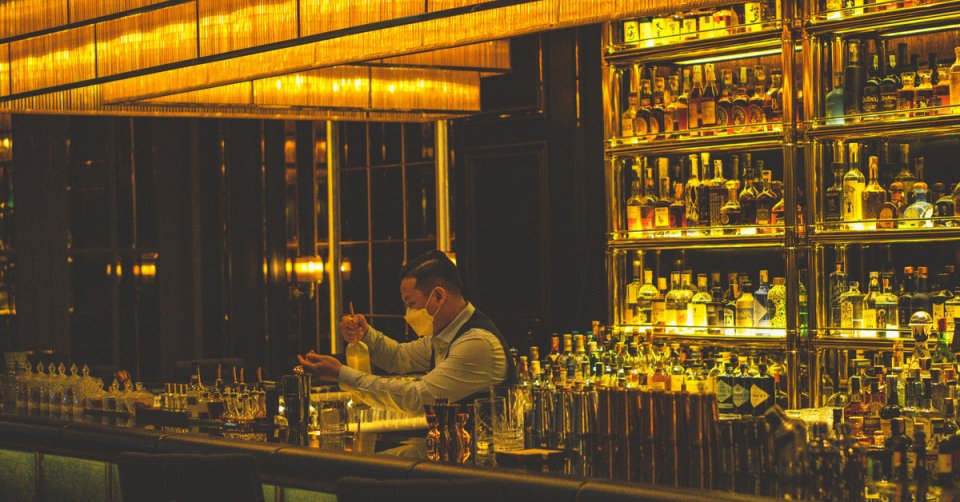 A great place for lovers of smooth music, award-winning bartender Dicky Hartono slings cocktails as the bar manager of Firefly, and he's experimenting with a new cocktail menu. Formerly of The Back Room in the Philippines, Dicky Hartono takes cocktails seriously. This place is sharp, shining, and jazzy, a first floor bar with rooftop vibes. Tuesday through Sunday vocalist Joy Voeth, guitarist Toby Armstrong, and others play crowd-pleasing jazz hits with chill, laidback class. It's an intimate stage area, so it's a part-of-the-show atmosphere.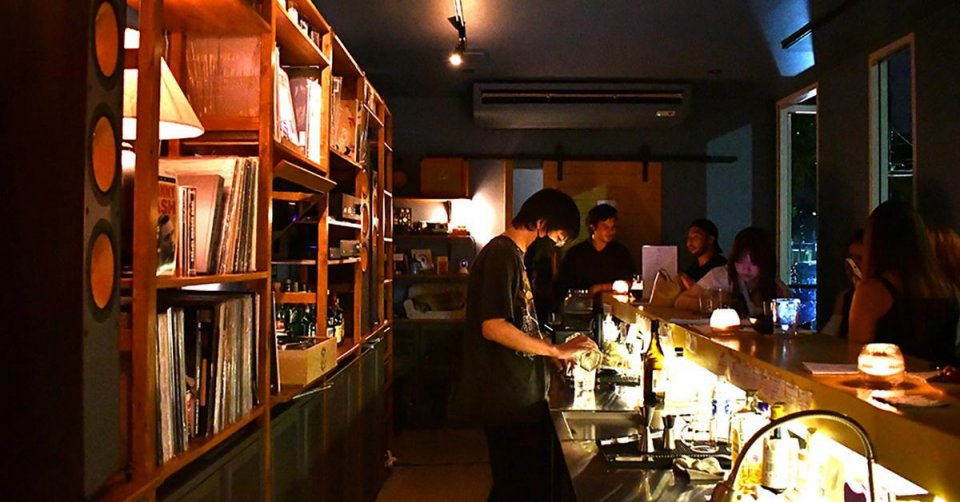 The indie music promoter behind the Maho Rasop Have You Heard has opened a new space just off Sukhumvit Soi 36, promising cocktails, Japanese grilled yakitori, and a high-end aural experience. A bit of a black sheep in this residential hood, Freaking Out the Neighborhood looks like a metal container protruding with strange neon lights at dark. Inside, the place is equipped with top-of-gear audio equipment where patrons can enjoy a long play record of shoegaze, club music, R&B, punk, and even weird electronic and world music.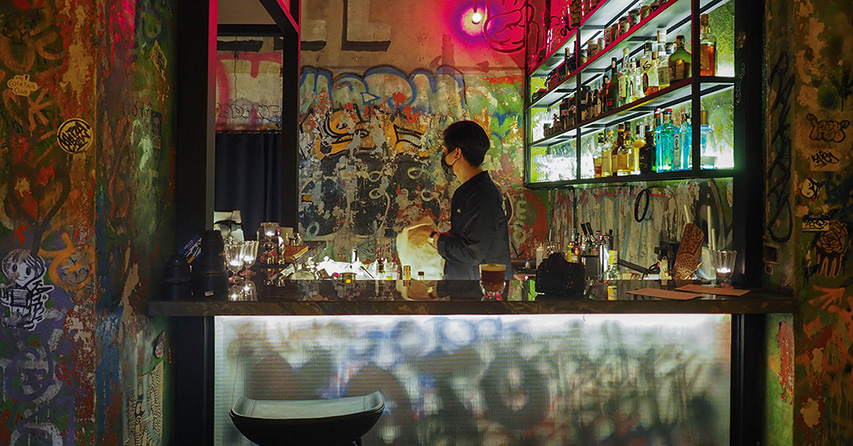 Following the opening of their vinegar-focused cocktail bar Tax in 2019, the brains behind Teens of Thailand, Asia Today, and Black King Monkey are at it again with their latest project on Soi Nana: Independence Bar, specializing in wine and wine-based cocktails. Taking over what used to be an old motorcycle repair shop on Maitri Chit Road, the bar gives off a seductive, mysterious vibe resembling NYC's subway with its graffiti-covered walls, fluorescent lights, and raw design.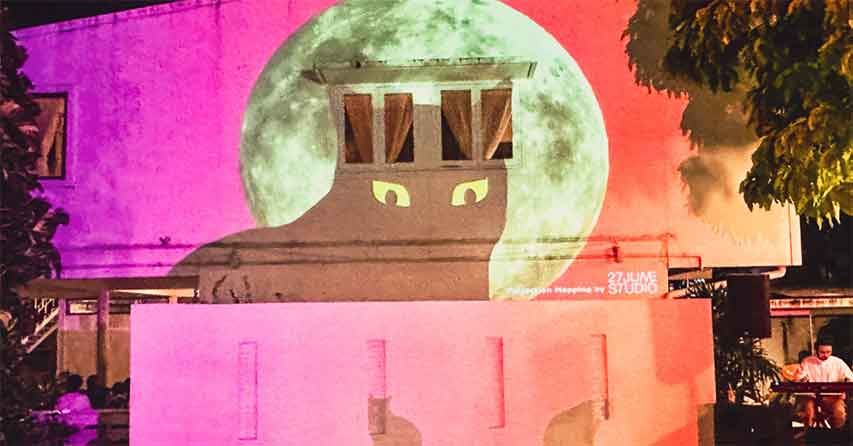 After opening their secret bar that opens only on the 9th,19th, and 29th of each month, the creative folks behind House 38 Home Studio have expanded their secret space to Sukhumvit 20 where they use the creative space for their ads biz as a secret bar, House 20 Cat Home Studio, that only opens on the 20th of every month. House 20 Cat Home Studio Bar boasts an abundance of space that makes you feel like it's more like a villa thanks to the giant pool sitting at the center of the house—with a visual of a giant cat shooting red beams out of its eyes at night.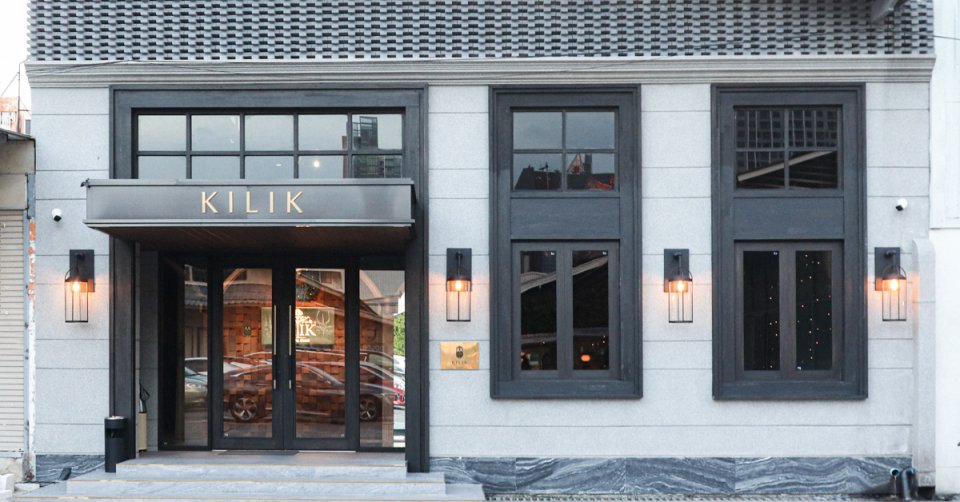 Finding a bar in Phrom Phong (albeit closer to the Rama 4 side) that offers a huge space is rare, and Kilik Social Club offers a massive area, comfy couches, and strong drinks. Imagine a high-ceilinged warehouse refurbished with a cozy, industrial vibe filled with couches and armchairs for lounging around. No need to worry about bumping into the next table in a cramped room. The second floor features a private room that can fit up to 20 people, yours for B30,000 minimum. There is live jazz music from Thu-Sat but the team assures us that you can still chat with friends without being overwhelmed by the tunes.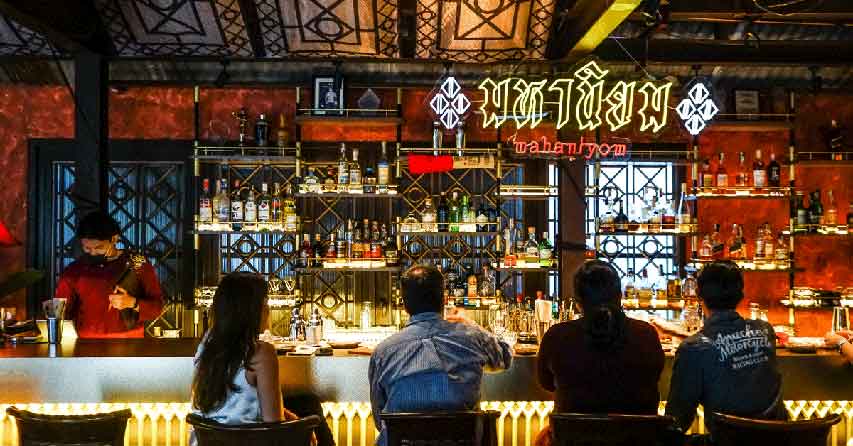 You won't see the squid in your drink at Mahaniyom Bar. But it's there. In December last year, Ronnaporn "Neung" Kanivichaporn told BK Magazine—when he and his fellow founders dropped the last curtain for Thonglor's Backstage—that he would team up with chef Chalee Kader of 100 Mahaseth. But who would have expected Neung to incorporate Kader's nose-to-tail philosophy. Look for odd ingredients, cool design, and serious cocktails.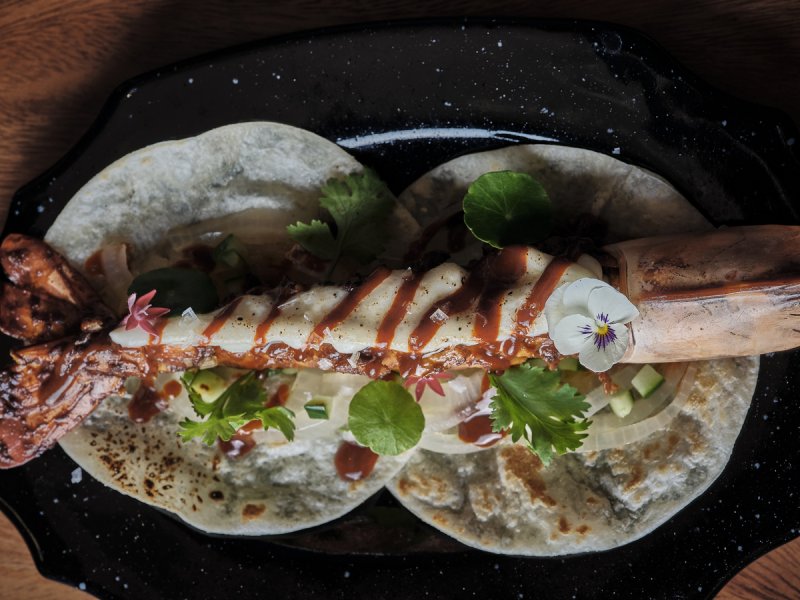 If you love strong, smoky cocktails, Sathorn's latest boozer, Mezcal Bar, should be on your bar-hopping list next time you are in the neighborhood. Even if you don't like mezcal, it's still worth turning up. The venue is tiny and you'll need to squeeze your way past cigarette smokers sitting at the outdoor tables to get inside, but once you're through, you'll love it. The extravagant decorations and cirque du soleil shows on the bar counter (quite literally people swinging through hoops above the bar and dancing) go hand in hand with stiff drinks.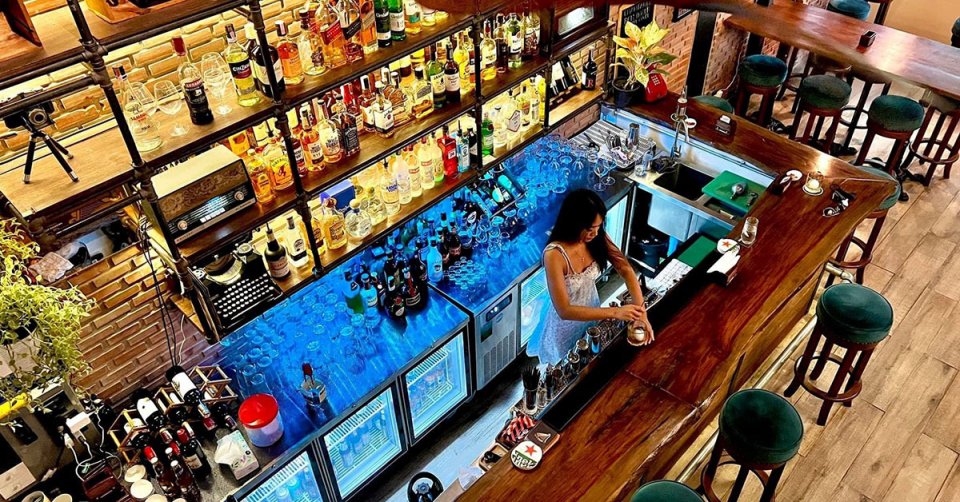 With walls lined in 20th and 21st century patriotism and nationalism, Propaganda Bar patrons are treated to the art of agitprop. Established by Tom Athey, owner of Bangkok-based PR group Spark Communications, Propaganda is a stark reminder of the power of TV, radio, newspapers, and advertizing. On the walls, you'll find conversation-starters like Winston Churchill murals, Donald Trump magazine covers, Che Guevara posters, Soviet-era adverts, and more.
Have your cocktails made on a ouija board, listen to faux frogs on the porch, and laze with bedazzled skulls and voodoo dolls under the gaze of Baron Samedi. Welcome to Bangkok's only voodoo-inspired cocktail bar. Something Wicked is found behind a blood red door squeezed between shophouses in On Nut. The bar's outside sets the stage with the sound of bayou frogs—a magic touch for those cheeky cigarettes between cocktails. Inside blues play over black woods and red sofas.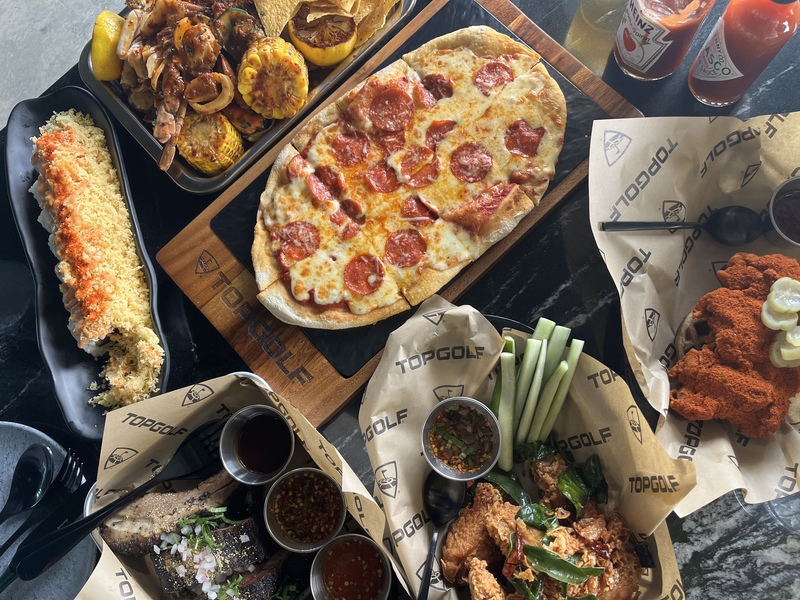 The first Topgolf to open in Southeast Asia is found in Samut Prakan, just 30 minutes from downtown Sukhumvit. It comes with five restaurants-slash-bars, 102 hitting bays, 18-hole mini-golf putt course, and a golf academy taught by certified trainers set on the 29 rai compound. The space encourages patrons to take golf a little less seriously. There is also plenty of food and booze, including a rooftop bar, Pink Giraffe. So, even if you've never golfed before, you can still enjoy a little drink out in the sun as you putt your way through the 18-hole mini golf course (B350 per person per game).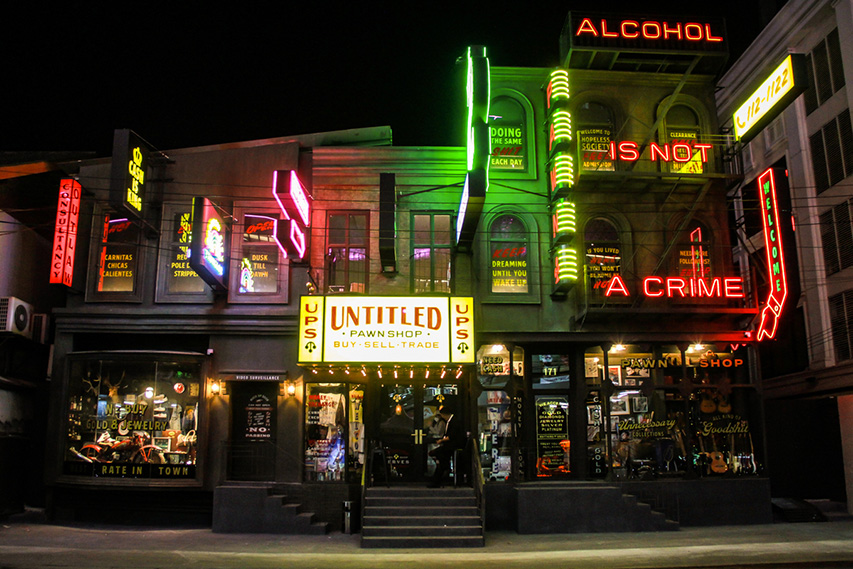 Barely making it in before the year's end, the team behind Soi Nana's Teens of Thailand, Asia Today, Tax Bar, and Independence just welcomed their fifth bar on Thonglor Soi 10, Untitled, also making it their first ever bar outside of Chinatown. n the outside, it looks almost as if you're in Kowloon: flashy lights advertising money exchanges and pawnshop pretense. It's a slice of sarcasm in the expensive Thonglor neighborhood, in which you might need to pawn a thing or two to have a nice time. The bar is disguised as a pawnshop and they're doing a very good job at it.