BAR
Lost in Thaislation
It doesn't get more local than this.
The buzz:
One of Bangkok's OG bartenders with experience of over 10 years on the scene, Suchada "Fahbeer" Sopajaree (previously at Ari's
Cinema Club
, Thonglor's
Find The Locker Room
, etc.) has opened her latest venture. Lost in Thaislation, right next to BTS Thonglor, serves local dish-inspired drinks in a fun, casual vibe.
The vibe: You need to walk past an izakaya into an area hidden behind all the Thonglor-Sukhumvit shophouses into an open area. On the left, you will see three houses lit up in fairy lights, and next to them, a—ahem—"karaoke bar" with a bunch of ladies sitting out front. You'll see Lost in Thaislation right next to it. Inside is a huge contrast to Sukhumvit road and its surroundings. You'll feel as if you've just walked into a neat, quiet omakase place, with the light wood interior bringing a Zen vibe. However, after a few drinks and as the night deepens, the music and crowd get louder.
The drinks: On first glance at the drink menu, it can be easily mistaken for a food menu, hence the disclaimer at the bottom, "P.S. This is a drink menu." Each drink is inspired by the famous dishes of Thonglor. For example, Khao Mun Gai is from Boon Tong Kiat (opposite Thonglor Soi 15). What makes this khao mun gai not just any chicken and rice place? If you've eaten at Boon Tong Kiat, you'll know they lay bean sprouts on your plate as a base before they put any food on top, and you'll find that bean sprout (one, to be precise, together with pickled cucumber) as a garnish. The coriander comes in a spray with vodka fat-washed with chicken skin and homemade Thai rice sake topped with nam jim soda. Of course, you'll definitely find a khao niew mamuang from Mae Varee on this menu. What's Thonglor without the traffic—both foot and road—caused by people stopping to buy the mango sticky rice at the top of the road, right? Here, it's sticky rice, homemade sake/sato, vermouth with blended creamy nam dok mai mango foam; the ganita-like thing is frozen coconut oil blended with coconut milk, and on top is some Japanese peanut powder to mimic Mae Varee's sticky rice with a lot of crushed peanuts. The full menu will have 11 drinks, and you can expect to try Pai Tong's coconut ice cream cart, ready-to-eat fruit, larb, or a Tom Yum Mary. Don't go here expecting the drinks to taste exactly like the dishes, but to experience them from a whole new perspective, a new creation made from the same—more or less—ingredients.
Why we'd come back: The menu here really takes the signature cocktail scene to a whole new level, whether you understand it or not. The vibe is super fun and casual and not trying to be stuck in any era of cocktail history (we are bored of 1920s jazz concept bars already) nor another hidden speakeasy bar. This place is unpretentious and welcoming.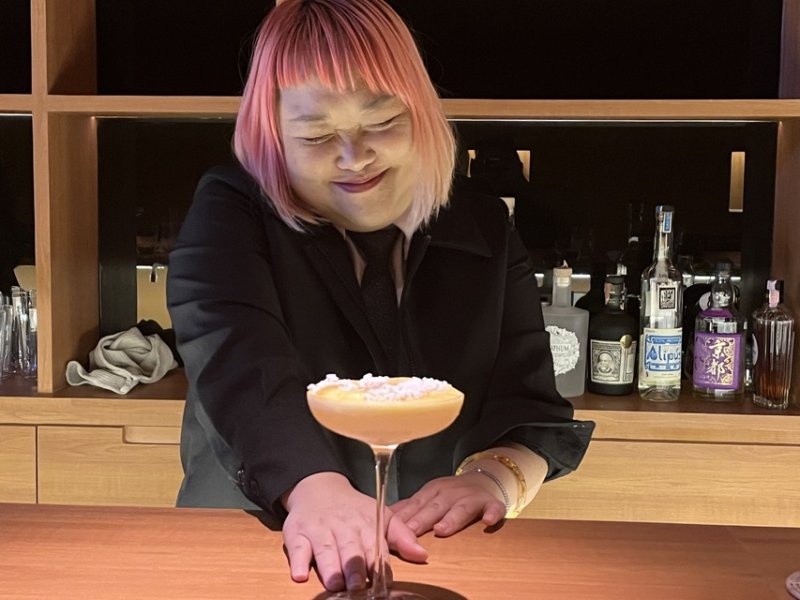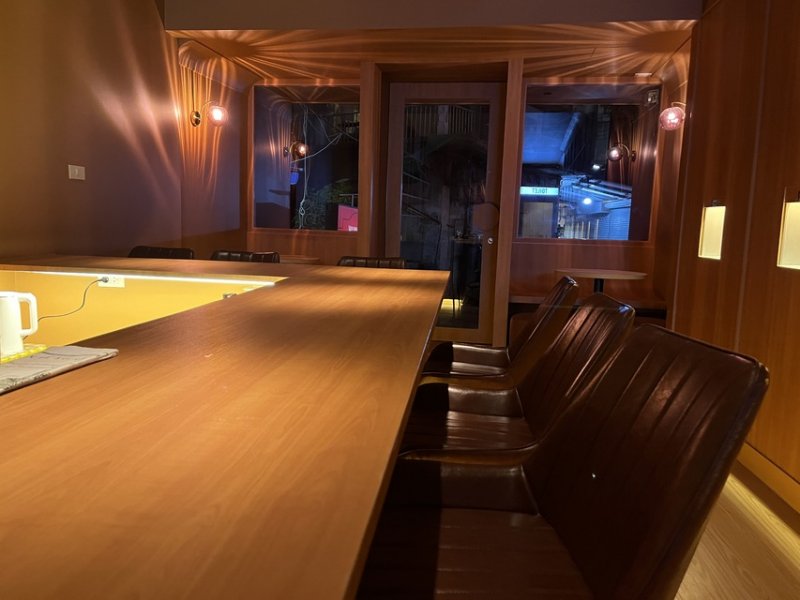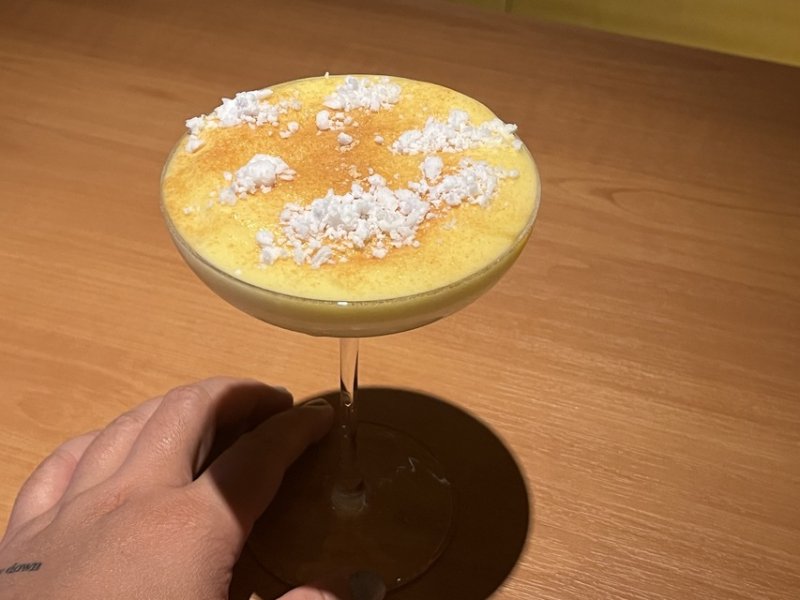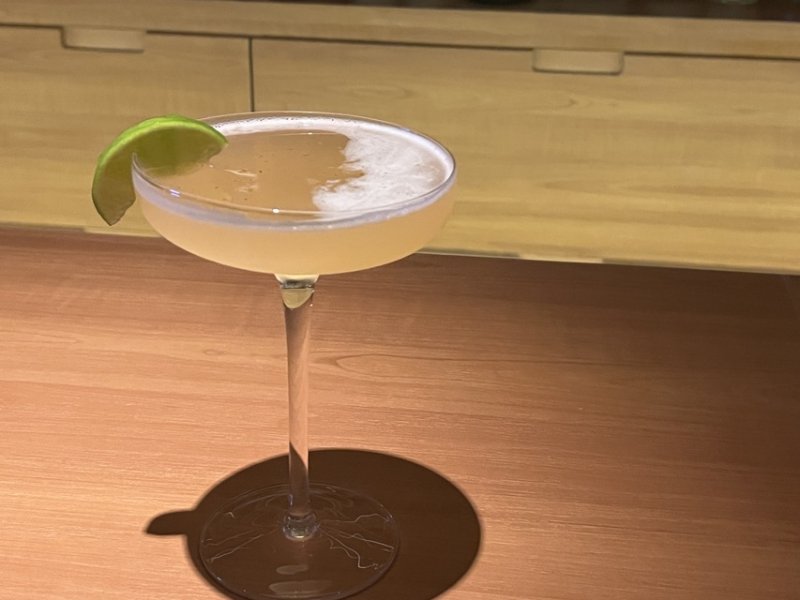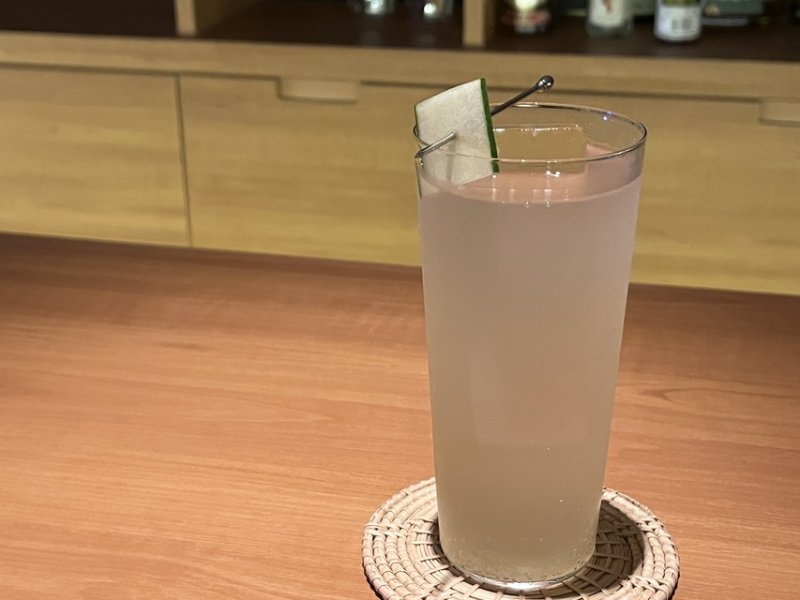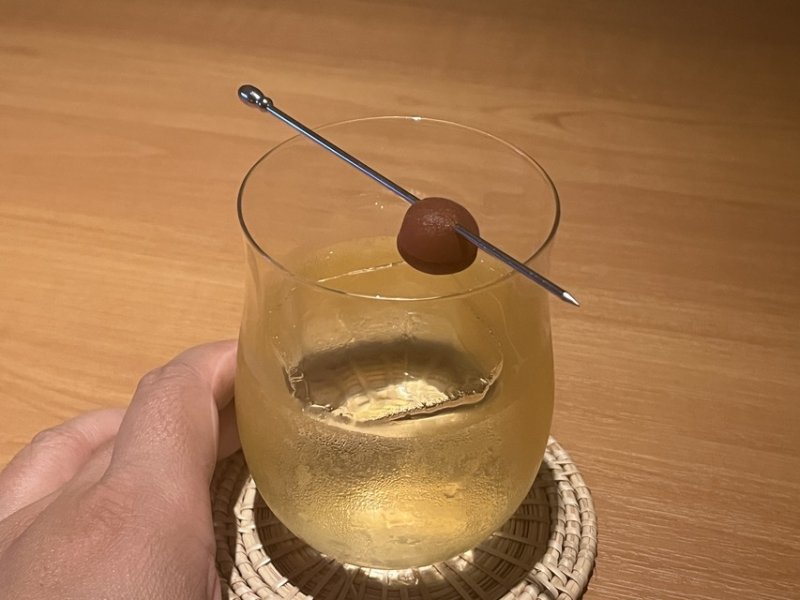 Venue Details
Address:
Lost in Thaislation, 1045/1 Sukhumvit Rd., ,
Phone:
063-424-4923
Opening hours:

Wed-Sun

7pm-2am

;

Mon

7pm-2am

Report a correction