BAR
Gir
Make this your next date spot.
The buzz: The team behind Bar 335, Bar Scofflaws, Tichuca, and the co-working space-slash-bar Paper Plane have opened their latest establishment, Gir. It's a cozy cocktail bar on the 40th floor of Thonglor's T-One building, a home to some of their existing venues.
The vibes: Dark. Very dark, but that seems to be their thing, considering Bar 335 and Bar Scofflaws. While most bars are typically dark, this is another level, even at the entrance. But this makes sense a Gir is a national park in India, and it's supposed to make you feel like you're entering a shaded forest. They've captured the vibe well with a room filled with plants and the walls in cave-like stone; the owner tells us it was made by the same guy who makes this sort of thing for Universal Studios.
The drinks: Cocktails come in three categories: Wild, City, and Coexistence. The Wild features cocktails made wilderness-style; try the Wild Fire (B480), which features wagyu fat and corn butter washed in Michter's Bourbon and topped with drops of Angostura Bitters. The ingredients are minimal so you can taste everything in the drink, and it comes with charred corn served on top of cream cheese with a sort of Japanese salty cracker for an umami profile. For the City, representing city life and advanced techniques, an absolute must-try and our favorite is the Hochimin Pizza (B420)—think of a basic pizza with oregano but served in a short glass of clear liquid. The last category, Coexistence, mixes old and new methods for a bit of the city and the wild. Grab the French Bellini (B480), but instead of peach you'll find a welcoming twist: muscat grapes.
Why we'd come back: We love a cute, small, cozy cocktail bar, and this space offers that and the drinks and the playlist are also unpretentiously fun. The fact that it's so easy to travel to (T-One building has a connection bridge from BTS Thonglor) also makes it the perfect after-dinner drink before heading home for an early night.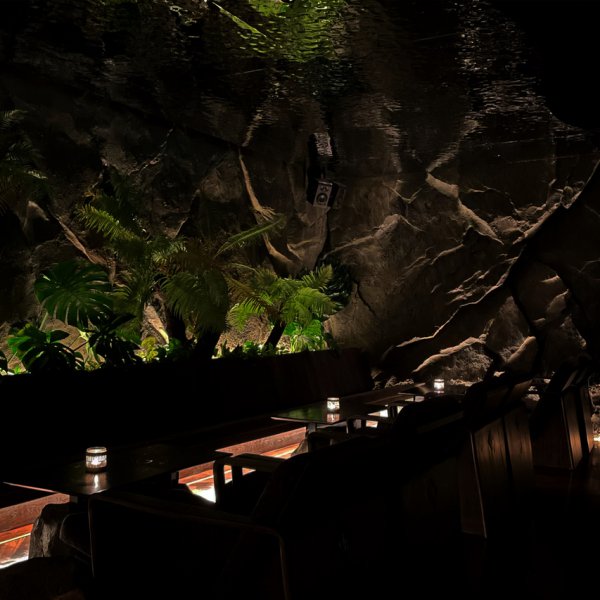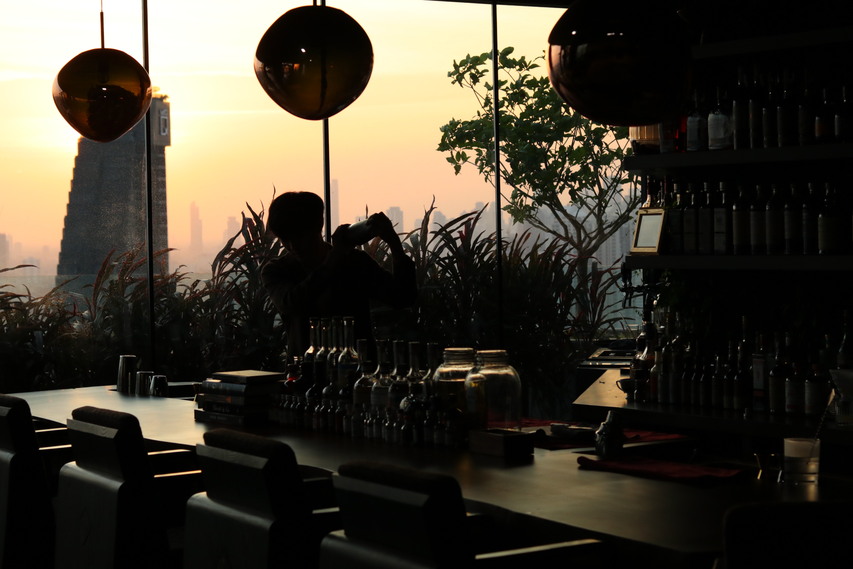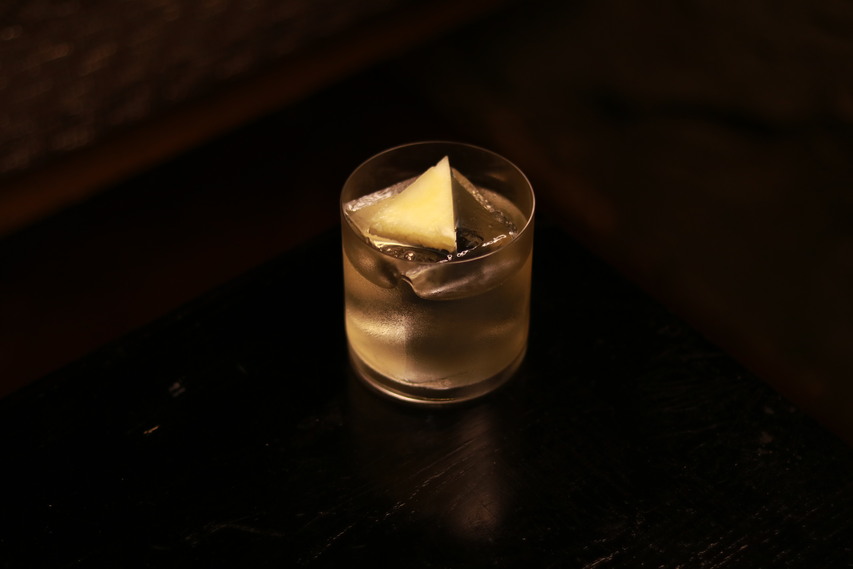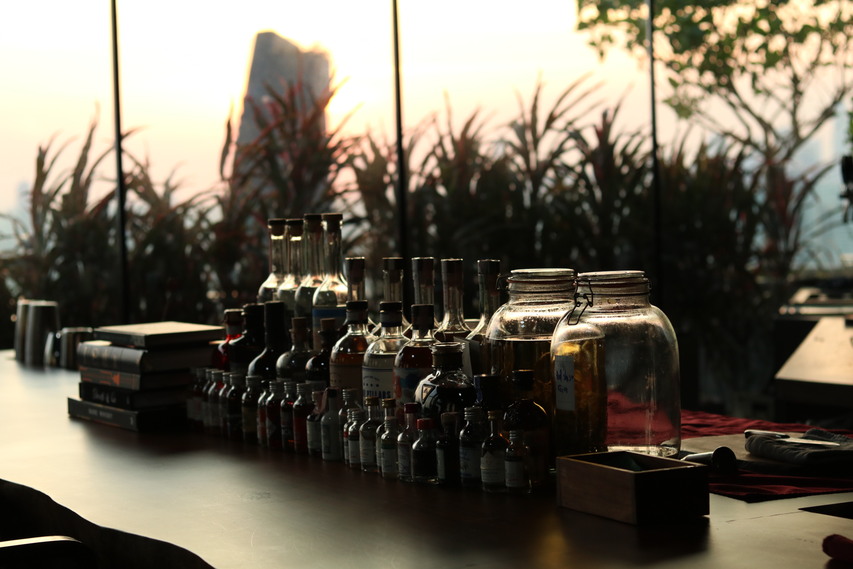 Venue Details
Address:
Gir, 40/F T-One Building, 8 Sukhumvit Rd., ,
Opening hours:

Tue-Sat

8pm-2am

Report a correction