David Jacobson, the owner of Suan Phlu's Smalls, is rarely spotted without a camera strapped around his neck. Visitors to his absinthe-fueled, bohemian drinking den would no doubt have seen the 72-year-old New Yorker hovering near the bar waiting for that right moment to capture an intimate tete-a-tete among guests. "At my age, I prefer to be behind the camera," he laughs. However, rewind to the turn of the millennium and he could also be found snapping away on a point-and-shoot camera at Q Bar, his Sukhumvit Soi 11 nightclub which he opened in 1999.
Starting this Apr 19, the nightlife kingpin will use his new Gallerie SmArt project—a petite "gallery" which takes over the outside windows at Smalls—to showcase "Snapperella," an exhibition of 180 snapshots that capture the raucous times (and "cute girls") that defined Q Bar's decade-plus existence. Ahead of the show, we chatted with him about the changing nature of Bangkok's nightlife scene and what the future holds for Smalls, which just celebrated its fifth anniversary.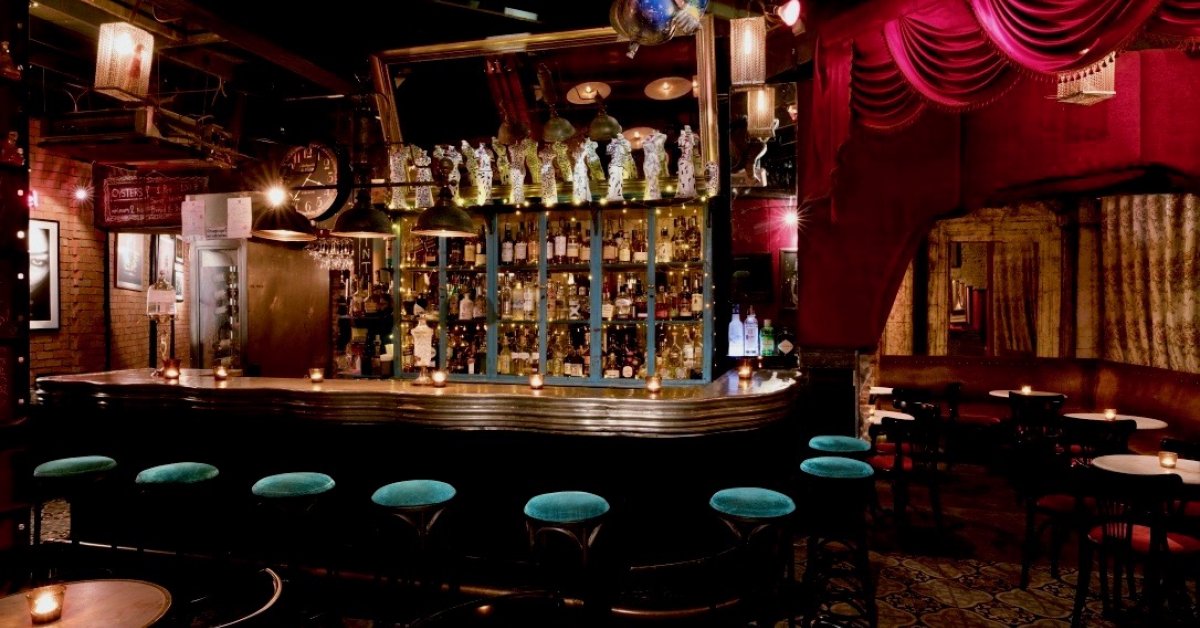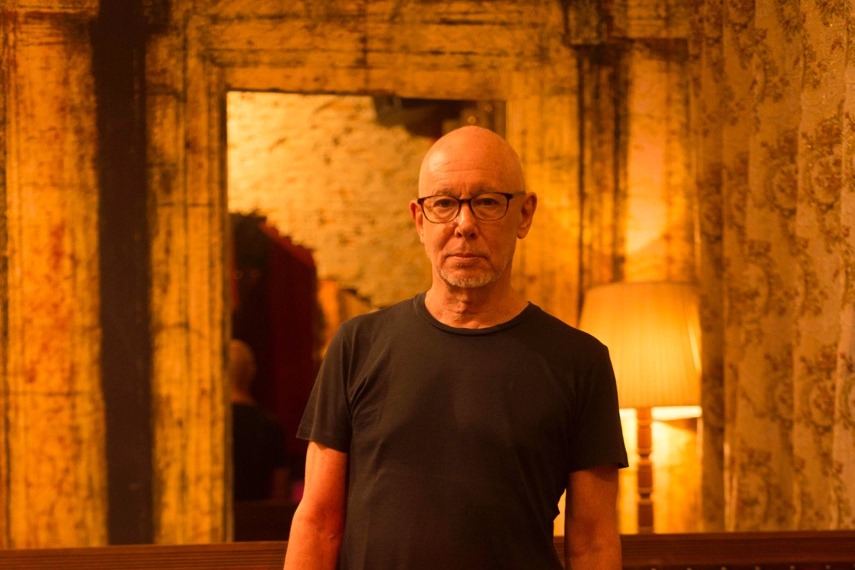 Tell us about the photos that will be part of the show.
When I opened Q Bar in 1999 there was really nothing of note on Soi 11. Bed Supperclub came three years later. Bangkok had good looking nightclubs, no doubt, but they knew nothing about alcohol or music. I made sure we trained up the entire staff on every bottle. You didn't need to point at a menu to order. Needless to say people were shocked. The music, too, was cutting edge. We brought hip-hop to Bangkok. Ice T, Jazzy Jeff and more. I would say we were the first international-quality nightclub in Bangkok. We had the drinks, the music and balcony where people could just hang out. Without comparing us to Studio 54 too much, I wanted to look back on another time. A lot changes in 20 years: fashion, people, style. This is just a fun, not-at-all serious, show to look back on all that. To finance my previous bar in Saigon [also named Q Bar, opened in 1992], I had sold all my cameras. So, I just bought a little Lumix camera and started to shoot. The exhibition is made up of A4-size, inexpensive prints. If anyone wants to buy one, they can have it for B1,000. The name is a reference to Barberella and all the cute girls from another time.
Why did you stop Q Bar?
It's a sad story and we don't need to go all the way into it, but basically after the landlady sold the building our rent increased by 500-percent. The place was still profitable, but the whole neighborhood was changing. I found a buyer in late 2012 or early 2013, but part of the conditions was I had to to hold a 25-percent share for three years after that. Q Bar kept going, changing its name and making cutbacks on quality—to the food, the drinks, the music—but it was never the same.
What led you to Suan Phlu?
Soi 11 was getting worse. On top of the higher rents, police had allowed vendors to set up all along the street. There were hookers, drug dealers. Basically, I just wanted to get as far away from Sukhumvit as possible. Bruno Tanquerel, my partner, had a lease on a French restaurant on Suan Phlu that was only using the first floor of this building. We got together and eventually opened Smalls.
What are the major differences between running Smalls and Q Bar?
Smalls is actually more like my bar in Saigon, not a nightclub like the Bangkok Q Bar. At my age, I didn't want to run another nightclub. At 72, I must be the oldest guy in the game. Q Bar Bangkok was a big project; we had a big team. I had the final say, but there was a lot of help. At Smalls, it's basically just me, though I've had a lot of help from [head bartender] Danny Yeung.
Why do you think Smalls has enjoyed such longevity?
When we opened, I felt there weren't enough "conversation bars" in Bangkok. There were some where you could go and meet up, but they were in hotels and, by definition, boring. Smalls is a neighborhood bar, a bar of the people, an industry bar, whatever you call it. Bars should be about more than a guy with a beard, an apron and a mixing glass. I guess a lot of people see us as a friendly place to come, more real. Now there are a lot of cool new Thai bars where you can go to hang out too—I love places like Sugar Ray, Q&A, Teens of Thailand and Thaipioka—but one thing I think we have to our advantage is being able to cater to groups of so many different sizes. We're also the only place to focus on progressive jazz [Wednesday nights]; other places will do bebop or swing, or "hotel jazz," but we provide a space where the best young musicians can really stretch their legs. There's a reason all the international visiting musicians always want to sit in—we let them blow free.
What's the plan for your new Gallerie SmArt project?
We installed new windows on the outside of Smalls that allow us to display art for everyone on the street to see. Snapperella will be our second show, after David Mitchell's colorful prints [Serotonin Hits]. The great thing we found about that exhibition was it was so vibrant, so attention-grabbing that everyone was using it to take selfies. After my show we will display another fine-art exhibition. But I don't just see it limited to paintings and photographs; I want to use the space to show off rising fashion designers—it's a great opportunity to say so much.
Where do you see Smalls in another five years' time?
Who knows, politics are everything. If they keep forcing bars to close at midnight, keep adding holidays and keep raising alcohol taxes, it will only get harder. We've been lucky because Smalls is such a one-of-a-kind place with a timeless design, but many other flavors of the week have come and gone in the past five years. Outside politics, there is no reason why we should ever go out of business.
Snapperella opening party on Apr 19, 7-9pm. Smalls, 186/3 Suanphlu Soi 1, 095-585-1398.
Get a sneak peek of the exhibition below: