The four-lane Nanglinchee Road may lack the charm of neighboring
Yen Akat or Suan Phlu
, but its old shop-houses are a magnet for new bars, restaurants and shops. Sathorn's It-'hood is blessed with cheaper rents, a shiny new mall, amazing croissants and one of our fave
khao gaeng
places.
---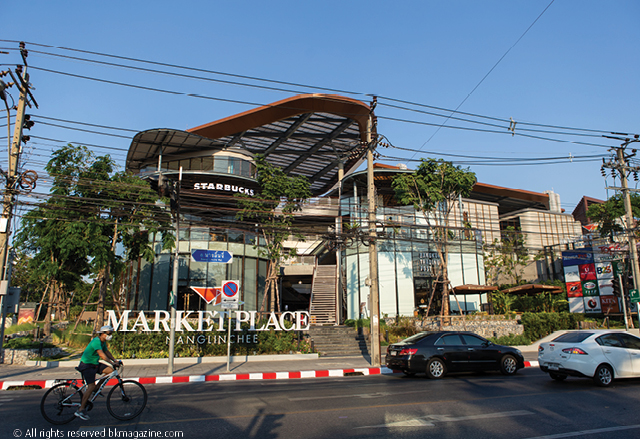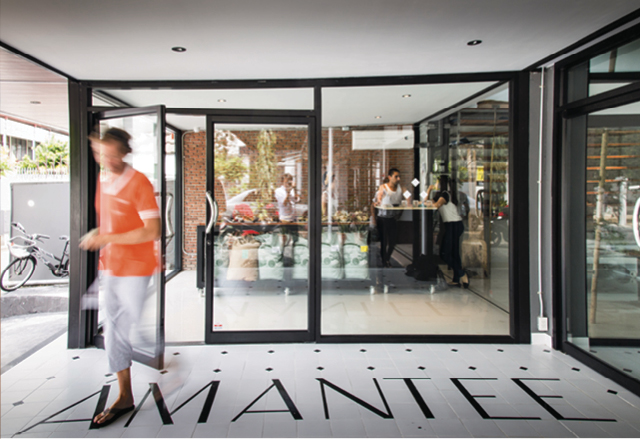 Amantee
Coffee & Breakfast
French bakery
Amantee
(2240/12-13 Chan Kao Rd., 02-678-1300) services a who's who of Bangkok cafes with its beautiful baguettes (B85) and buttery croissants (B55). Pretty in pastel pink,
Wondering Bakeshop
(238/2 Nanglinchee Rd., 062-624-6156) offers a chic place to while away the hours with a Viennese coffee cake (B155). The freshly refurbed
Market Place Nanglinchee
mall (Nanglinchee Soi 3) is home to the ever-popular
Greyhound Cafe
and the second coming of Phrom Phong's brunch king,
Bangkok Trading Post
.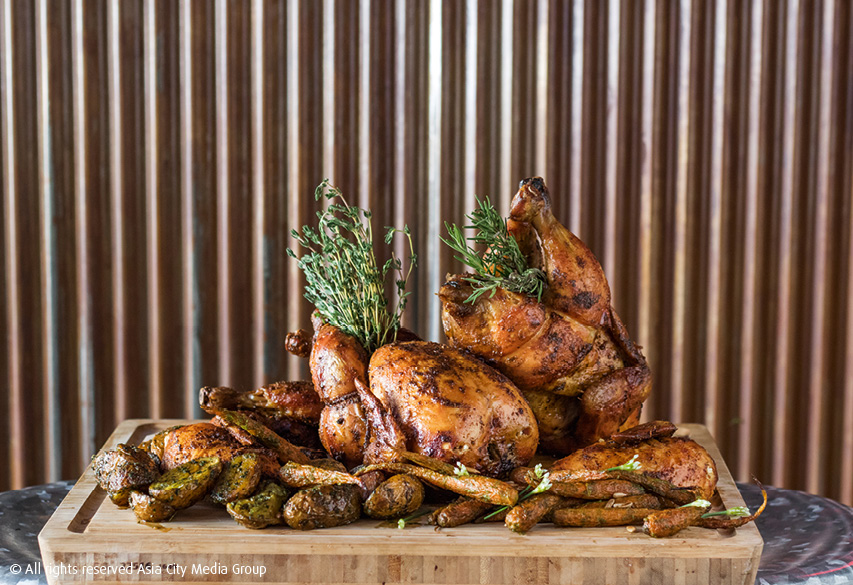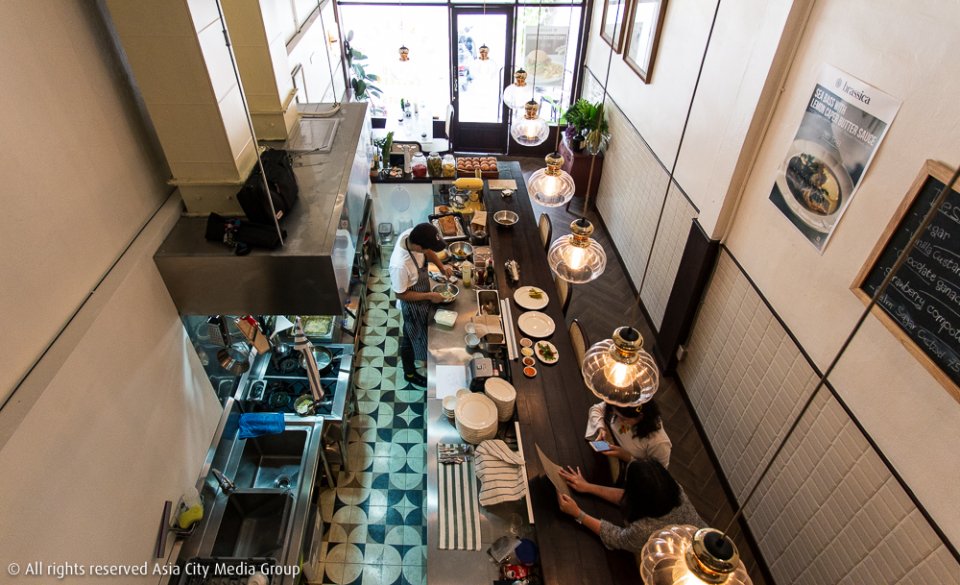 Lunch & Dinner
Nanglinchee is now a dining hub. Birds (Soi Amon, 095-594-6675) doles out rotisserie-roasted, locally reared chicken—always perfectly moist and soft. Newcomer Brassica (76/10 Nanglinchee Rd., 093-596-2465) stakes its name on chicken of the juicy fried variety (from B260) and doughnuts (B75). Street food abounds (particularly near the corner of Chan Kao Road). Our pick: Too Gub Khao Khong Mae (43 Nanglinchee Rd., 089-900-3890), where southern transplant Alex Sutcharit ladles heavily spiced curries onto GMO-free jasberry rice. Market Place is home to reliable Thai chain Ros'niyom and sister Isaan joint Crying Tiger, as well as the health-focused Gardennia (095-438-9483). After a big night, there's nothing like cowering in your own little cubicle of shame at the 24-hour A Ramen (2/F, TTN Avenue, 88 Nanglinchee Rd., 097-218-8477). Fine-dining royalty Suhring (Yen Akat Soi 3) and Sensi (Narathiwas Soi 17) are also in reach.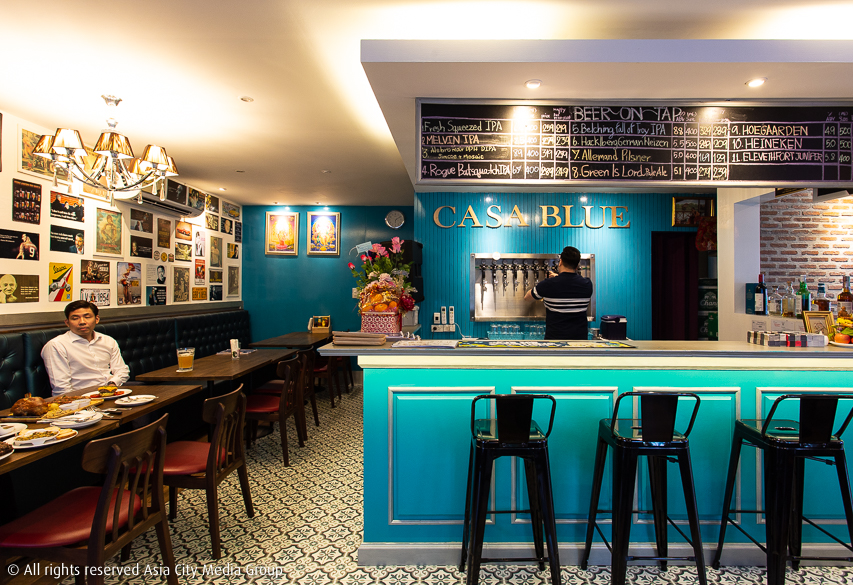 Casa Blue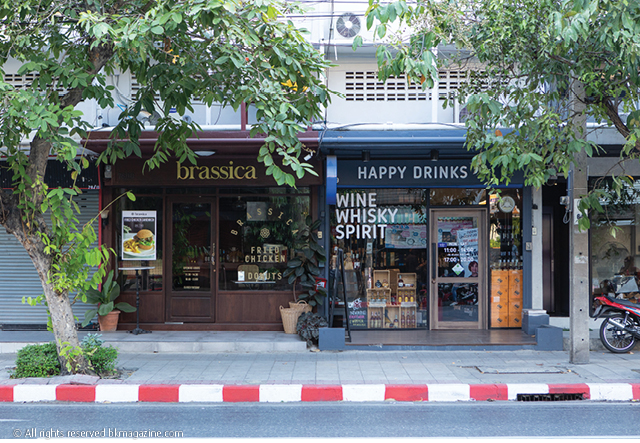 Brassica and Happy Drinks
Drinks
Nothing matches the hedonism of nearby Smalls (Suan Phlu) or Cactus (Yen Akat), but the very lively Casa Blue (TTN Avenue, 065-594-4555) serves rotating craft beers and hefty burgers from its bright blue shop. The Factory (TTN Avenue, 094-953-5441) is the low-rent neighbor made for Leo towers, spicy gab glaem and live football, while Vino by Zanotti (399 Nanglinchee Rd., 02-678-0577) is a wine and "Italian tapas" bar boasting nightly live jazz and a sprawling lawn. Perhaps the most exciting new arrival is Happy Drinks (76/9 Nanglinchee Rd., 098-463-6141), an indie bottle shop stocking biodynamic wines and whiskeys.
Transport
To reach the BTS you face either a B15 ride on the BRT to Chong Nonsi or a B40 motocy to Sala Daeng.

Accommodation
The charmingly old-school KC Court 2 (1755/6 Chan Kao Rd., 02-678-8670) starts from B9,000/month for a 36-sq-meter one-bedroom. You might pay B25,000 for a 96-sq-meter two-bedroom apartment at The Executive Regent (238 Nanglinchee Rd., 02-678-0523). You're looking at upwards of B40,000 for apartments in Parco (88/4 Nanglinchee Rd., 02-678-7667) or Palm Estates (3 Nanglinchee Soi 4). Dream homes in the backstreets very occasionally go for B20,000/month and up.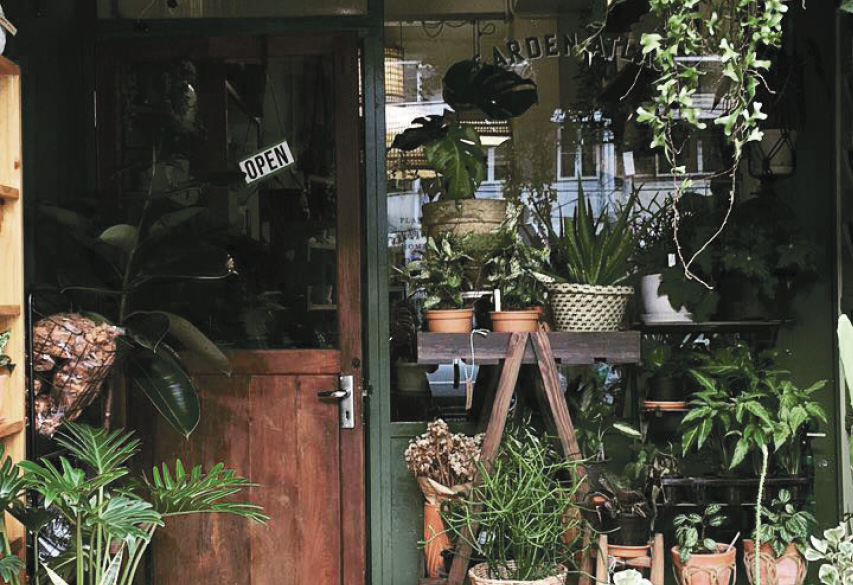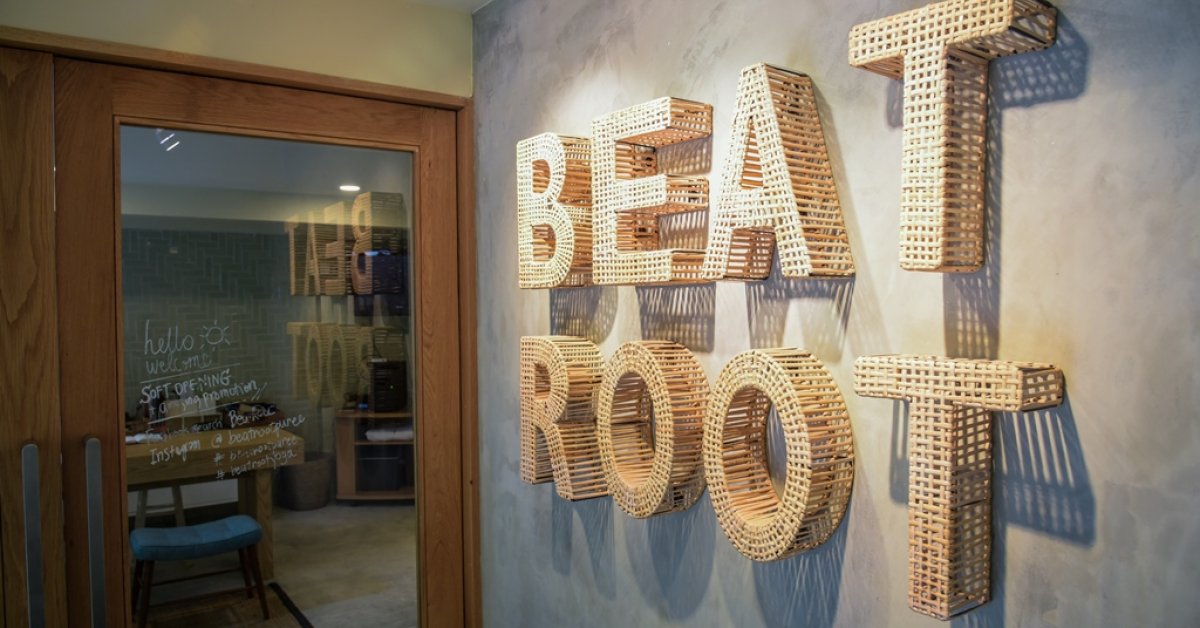 Visit
Garden Atlas (95/14 Nanglinchee Rd., 097-246-547) looks torn from the pages of Kinfolk and sells small plants and pottery. Get your pampering fix at Darin Spa (Nanglinchee Rd., 081-899-6854) or Beatroot (1747/9 Chan Kao Rd., 081-833-4554), a charming three-story complex that offers workout classes (from B600) as well as spa packages. Sweat out your excesses at Absolute You or Anytime Fitness (both Market Place Nanglinchee). Tops at Market Place covers your grocery needs.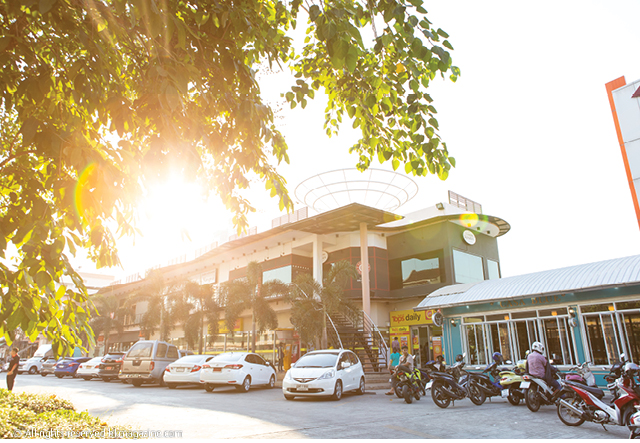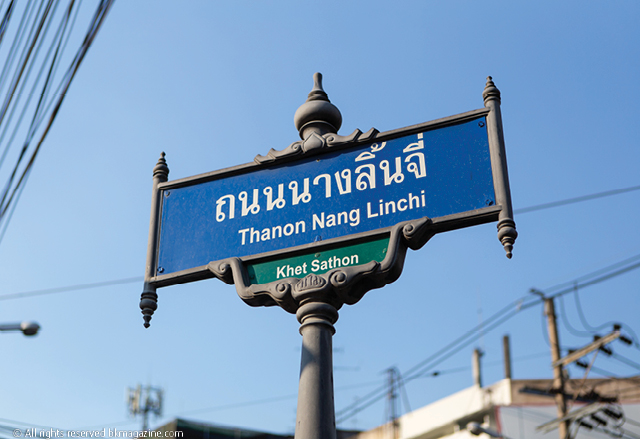 ---
BK ASKS
What's your hack for making life in Nanglinchee even more awesome?

Jonathan Valdman, Head Baker at Amantee
"We love to go bicycling at Bang Krachao. It's only a few minutes to Rama 3 Soi 64 Pier and then just a few more crossing the river. My favorite hidden gem since a month ago is Brassica—we bought wine from Happy Drinks and drank it there."

Naddapon Petchsangrojn, owner of Happy Drinks
"Having a motorcycle, bicycle and/or running shoes—everything is in close reach, but there are few parking lots. I love going to my friend's condo, Parco. We sometimes hold barbecues in the condo's mini park."

Teresa Yves Sihanatkathakul, owner of Beatroot
"I like walking or cycling on Soi 6 Yaek 3, a secret shortcut filled with flowers and plants. I've lived here my whole life and it's very hard to find this kind of oasis in Sathorn. Som-jai Po-cha-na is an amazing duck noodle place on Soi 5/1 that long-time residents know as Hieng-Jae."
With photos by Poonsawat Suttama