A new outdoor mall has opened on Thonglor offering more places for people to frolic and dine and get their skin lasered. Despite the long wait for Marche Thonglor, there's a catch—it's only half finished.
Four years after the old Tops Supermarket, Burger King, and Starbucks closed at Soi 4, the sprawling tangle of shops and fountains and walkways linking three buildings still has a long way to go.
For now, enjoy food stalls stationed outside under the blazing sun, shop in the newly reopened Tops, chow at the few restaurants that are open and even take your dog for a walk in the pet-friendly mall. Or a ride—the mall rents green strollers that you can wheel your furry friend around in and has a spot to toss their poop.
Enter on the ground floor into the newly built 24-hour Tops Food Hall. Go up one floor, and there's multiple eateries and cafes to sit and chill at.
Head up to the second floor, where things start to feel vacant and empty. Feeling lucky? There are an impressive number of claw machines crammed into at least five storefronts throughout the mall.
The mall's designers definitely took a page from EmQuartier's helix building. It's designed to move visitors through indoor and outdoor spaces with greenery and water features running throughout. Large, sweeping ramps that looked like roller coasters during construction are in fact open-air walkways connecting the three buildings comprising the mall.
In 2021, commercial megadeveloper Central Pattana bought the project for over B2 billion from Siam Future Development. Real estate management company Univentures owns and operates the office space. The total commercial area spans 60,000sqm.
Much of the second level is an outdoor area where water flows through channels before cascading down a fountain to the ground level. There is plenty of outdoor seating where people were working on their notebooks today in what amounted to an informal but comfortable co-working space offering enough shade from the summer sun.
The third floor has some wellness clinics, coin-operated massage chairs, and yes, even more claw machines. And coin-operated Gashapon toy vending machines. Most of these storefronts looked unrented. Amid the silence, one could almost imagine a future where it was busy and full of life, or not.
On the fourth floor, paint fumes warn wandering explorers that the end is near. Although there were several more floors including a rooftop outdoor dining zone and some kind of pimp penthouse office tower, they were closed to the public and crawling with workers. The spiral ascent ends at potted plants and do-not-pass signs.
The walkways connect Marche Thonglor to what had been The Maze Thonglor, another semi-open mall that temporarily housed the Tops as well as a Coffee Club branch and an English pub that have since moved on to make way for the new mall. At least one can still visit the dental clinic on the top floor, which is still in service.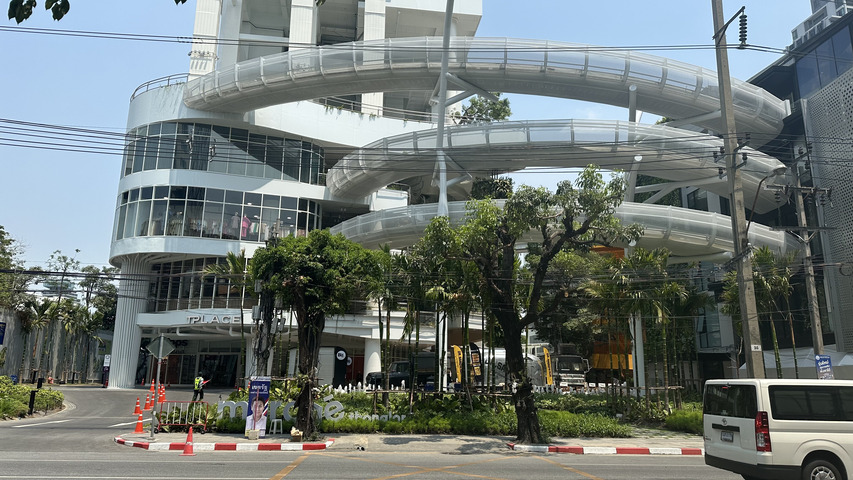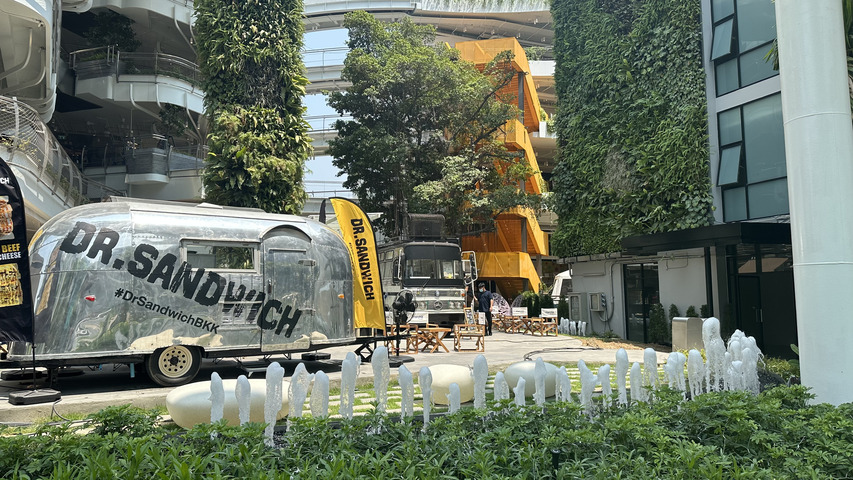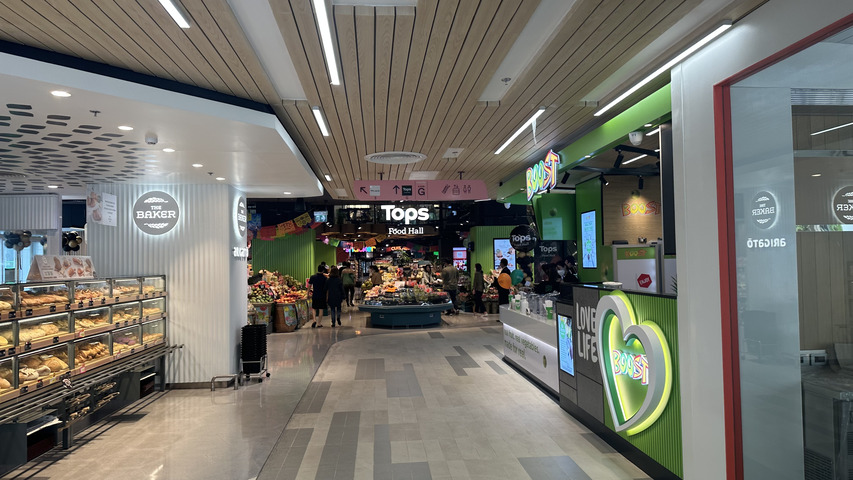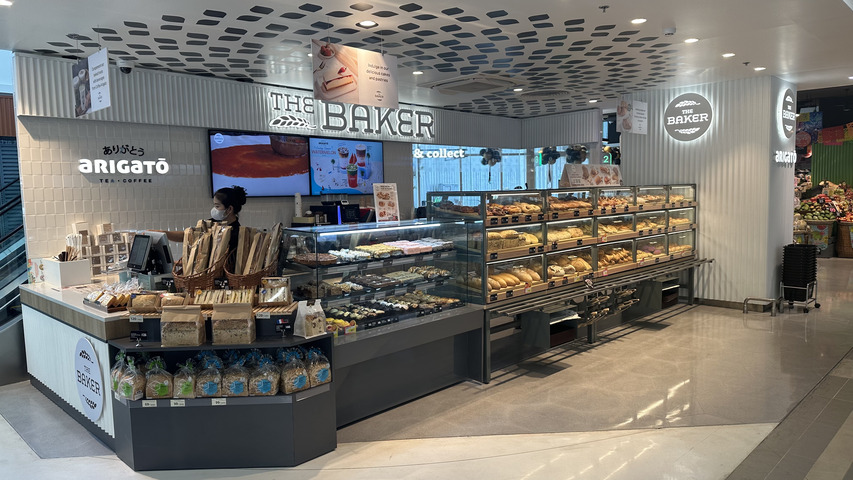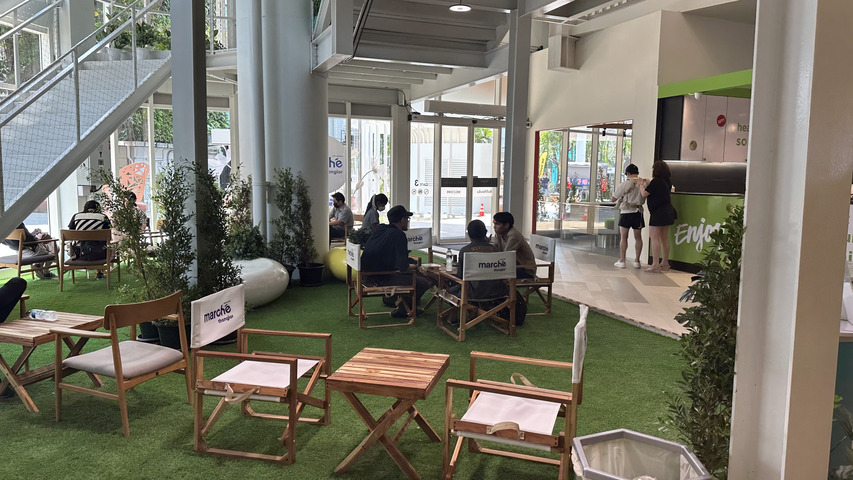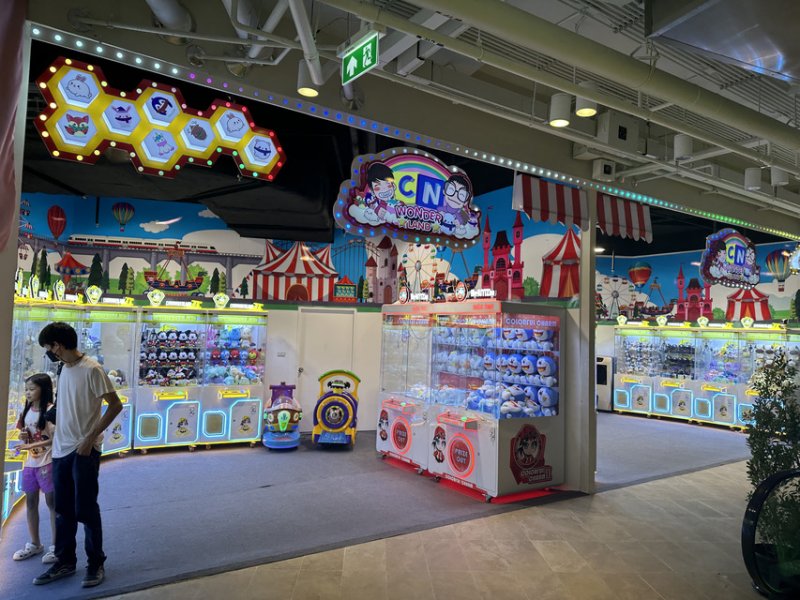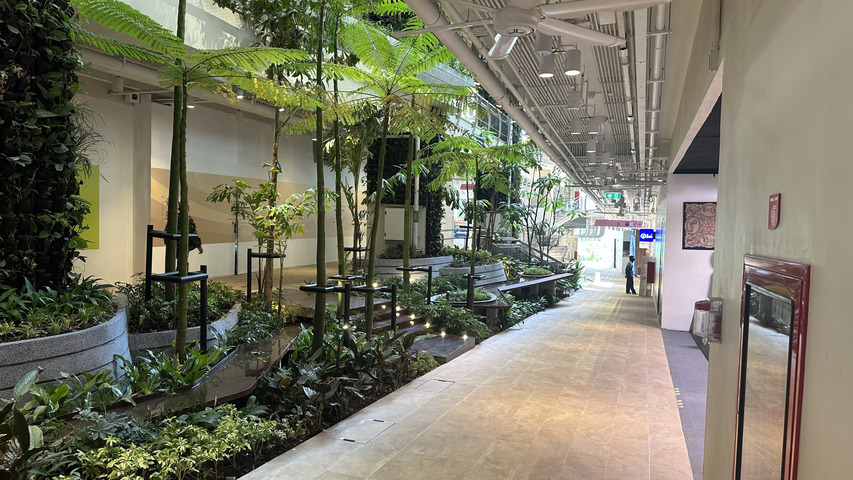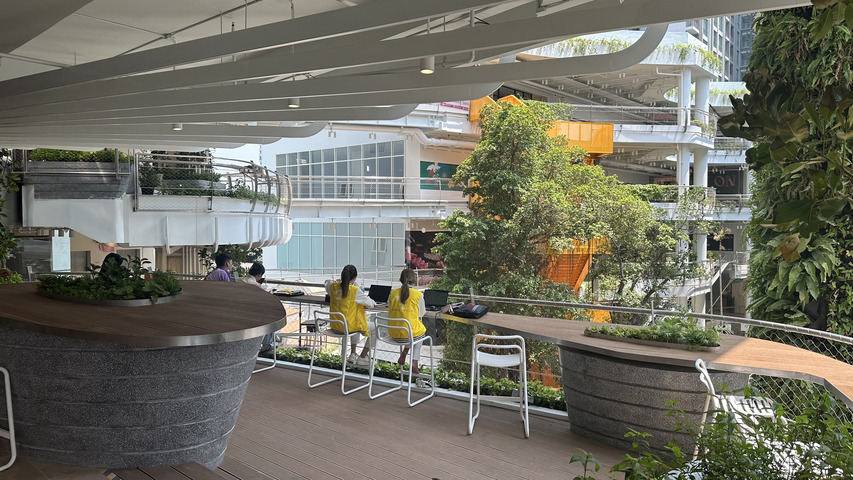 Photo: Nicky Tanskul / Coconuts Bangkok