Located in the heart of Sukhumvit, just a few steps away from Nana BTS, lyf Sukhumvit 8 Bangkok has opened its doors to recently-migrated digital nomads, entrepreneurs, technopreneurs, and anyone else who believes in working hard and playing hard.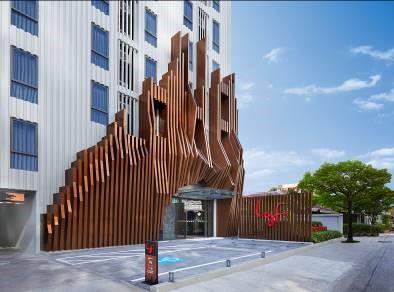 The brand —whose name lyf stands for "live your freedom"—currently operates in eight countries including France, Australia, and Japan — and now, they've opened the brand's first co-living community in Thailand. What is a "co-living community"? we hear you ask. Basically, it's got all the amenities of a hotel or serviced apartment, but with a way more fun and casual (and affordable!) vibe. At lyf, the "community" part of "co-living community" is really emphasized, making it an especially ideal option for newcomers to the city who are looking to network and build a community outside of work.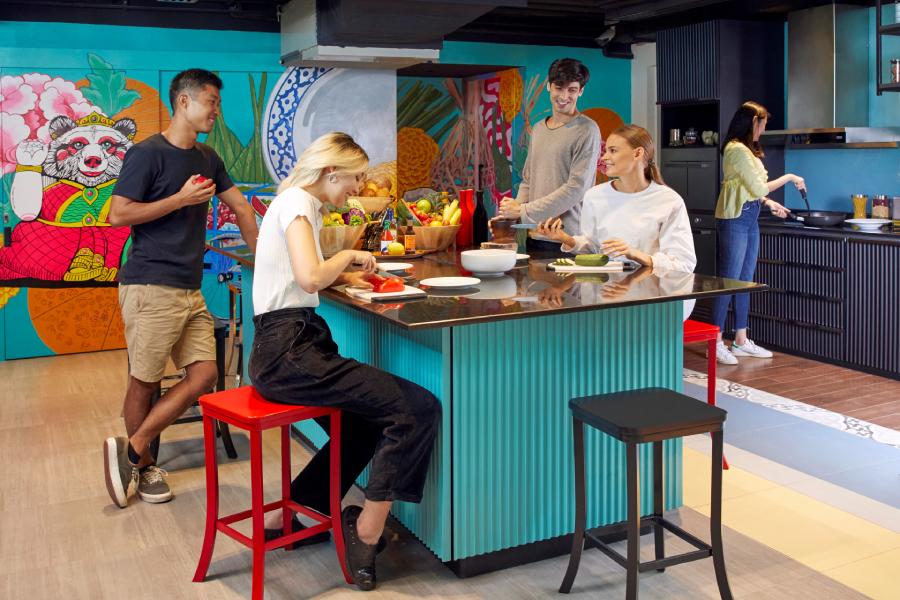 Even the different facility rooms located throughout the building are designed to encourage guests to get to know one another. There's Bond, the large ground-floor kitchen; Wash & Hang, the on-site laundromat; Connect, the co-working and lounge zone; Burn, a state-of-the-art gym; and a stunning Thai art-deco inspired rooftop terrace. Whether you want a remote work buddy or someone to grab a cold drink and kick back with while taking in the Bangkok skyline, there are plenty of spots where you can hang out without ever leaving the building. You can also download the lyf app and post on the community message board to see what your fellow lyf residents are up to.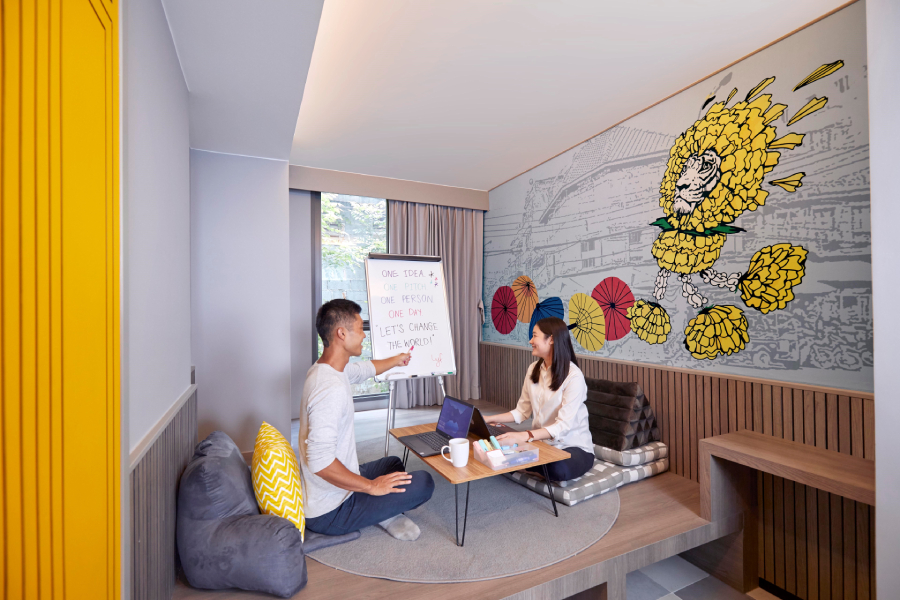 Additionally, one of lyf's key features is their "community bonding experiences" (don't worry, these aren't your usual cheesy awkward first-day-of-school icebreakers). From cooking classes in Bond, to wellness classes and performances and panel discussions on a myriad of topics, lyf's weekly social events allow guests to connect over specific shared interests and hobbies. These events are also a part of #lyfgoesLOCAL, an initiative where the lyf team partners with local artisans and creatives such as designers, artists, and musicians to showcase different aspects of Thai culture as well as the local neighborhood.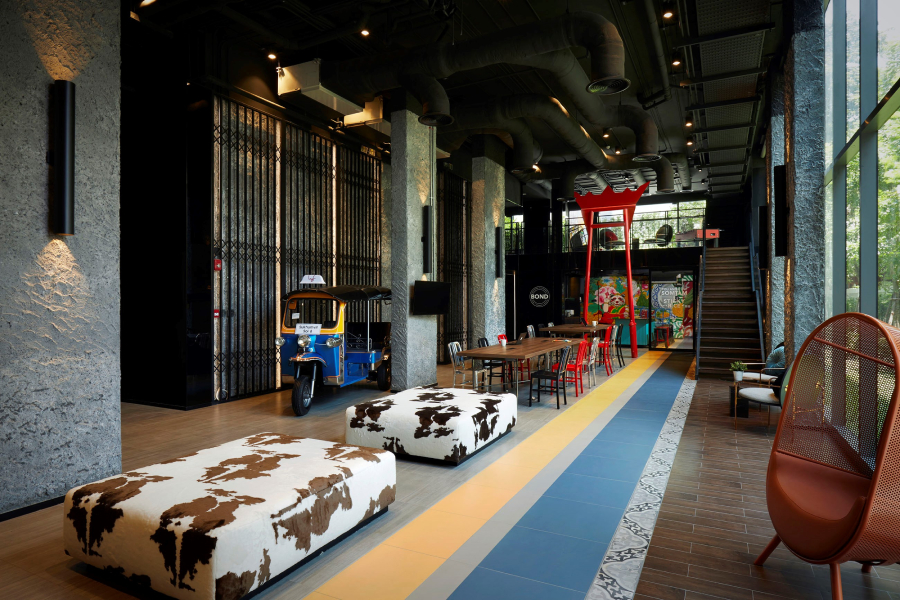 After a long day of socializing, residents can retreat to their cozy studio room, which includes an ensuite bathroom along with all of your usual basic toiletries, towels, and an in-room safe; for an additional fee, you can also ask for optional services like babysitting and ironing services. There are also housekeeping services, as well as a 24/7 on-call wellness support for when you require telehealth or any non-emergency medical consultation.
If you want to enjoy all of this at the best rates available (and honestly, why wouldn't you?), sign up for free to be an Ascott Star Rewards member. Membership comes with exclusive room rates and the option of a lyf Worldwide Experience Package, which includes perks and activities like a welcome drink, kombucha-making class, and a healthy and delicious farm-to-table breakfast. The package is available for bookings made between Nov. 17 and Dec. 30, and is applicable for stays between Dec. 1, 2022 and Jan. 31, 2023. For more details, hit up lyf Sukhumvit 8 Bangkok via phone at 0-2254-1900, email at enquiry.thailand@the-ascott.com, or website.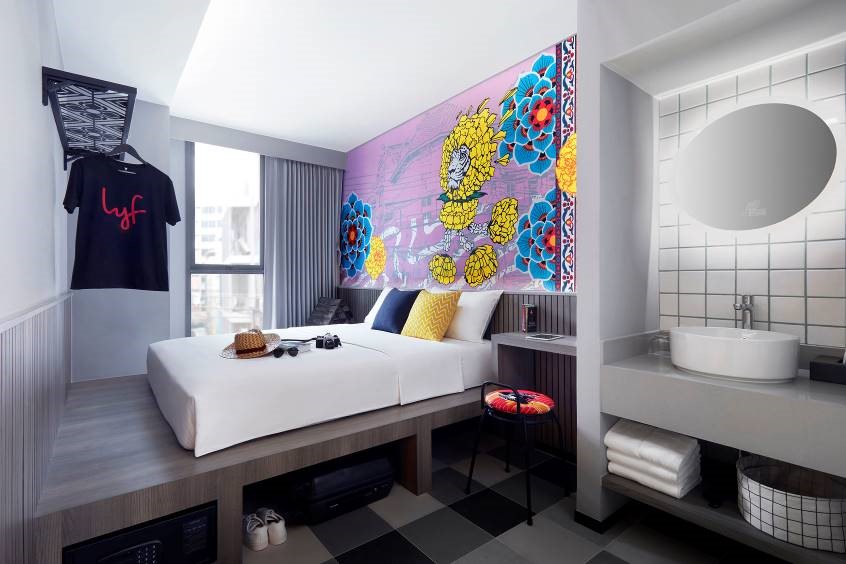 Sponsored by: