Weed has been decriminalized for more than nine months. Since June 9, 2022, fresh off the heels of an economy ravaged by a pandemic, Bangkokians have been getting high with careless abandon. First, there were reluctant streetside sellers and trucks; now well-lit Sukhumvit haunts sell buds from around the world, and there is hardly a major soi absent a glowing marijuana leaf—seven for indica, nine for sativa, of course.
There are weed and wine pairings, 420-friendly restaurants, and even clubs are now boasting their own in- house dispensaries.
But how long can the good times last?
The Bubble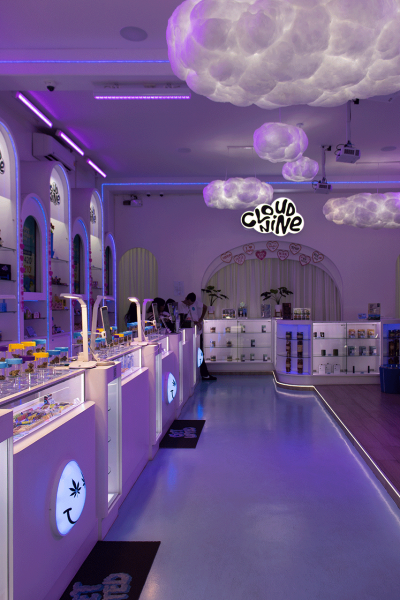 Photo: Cloud Nine / BK Magazine
Since decriminalization, more than a million people have applied to grow cannabis via the government's app. Similarly, over 5,000 licenses to buisinesses offering cannabis have opened, according to the Public Health Ministry.
Some of the most striking dispensaries on Sukhumvit are the startlingly well-designed Cloud Nine in Nana across from Korea Town and the kooky Kush House near Phrom Phong— both interests of the Panthera Group.
"We've got six now, and we'll open up another 10 in the next five months," Benjamin Baskins, CEO of OG Retail Company with Panthera, told BK in January. "We're going forward, man."
And why not? The boom is on. This industry could be worth B33 billion by 2025 and B322 billion by 2030 according to Grand View Research. So, there's plenty of room for even more dispensaries cluttering up the city's population-heavy areas.
The first few months saw skyrocketing sales and have been buoyed by the influx of tourists and the obvious high season in December. Sales have seen boom after boom.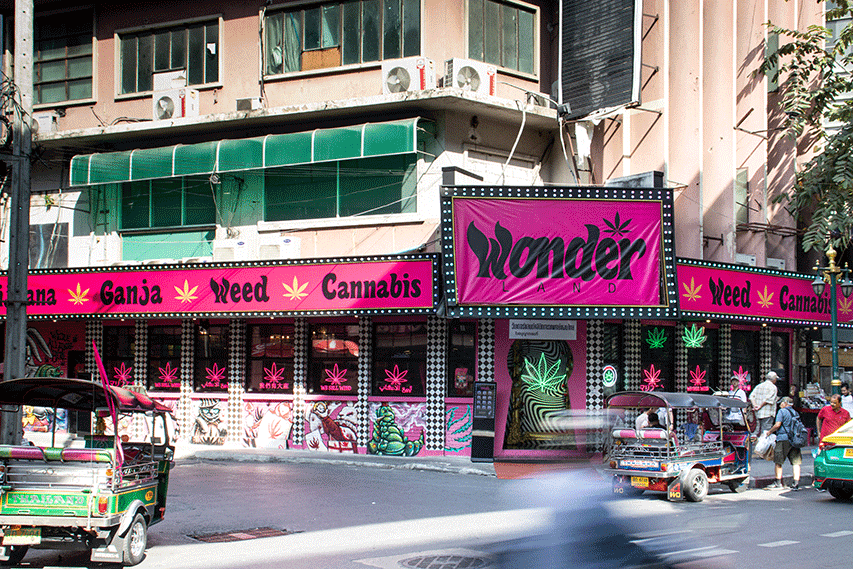 Photo: Wonderland / BK Magazine
Now, Benjamin and a number of other weed business owners are going to be targeting Silom, where, apart from the usual tourists, an influx of Chinese visitors are expected in the coming months. Wonderland, on Sukhumvit, is already advertising in a number of languages on bright pink weed signs, including Chinese. China has been tightening its weed laws in recent years, so it's expected to draw intense attention from curious travelers.
"I think...like America, there were a lot of small guys, they got their dispensary licenses and then ended up selling out to the big boys, or some of them went out of business for a variety of different reasons, whether it's cashflow issues or not being able to keep up with all the documentation and the paperwork."
Thailand's weed scene may seem Wild West from the outside, and enforcement of the laws at the moment is, at best, lax. However, behind the scenes those trying to stay above board need to keep up with the authorities' capricious requirements—along with a mountain of paperwork.
That mountain got considerably bigger at the start of the year with the announcement that anyone purchasing cannabis products will need to produce either a Thai national ID .
Each month, registered shops are required to submit reports on sales and purchases to the government so that sales and traffic in cannabis can be tracked from a central database. Those failing to do so will have their licenses revoked. BK visited a number of dispensaries who were not yet compliant with this new rule, which could spell trouble down the road.
"Clean invoices, purchasing from local farmers that have the growing licenses and sales licenses. They require that now," Baskin says for advice on people hoping to start up a dispensary now. "Just have a good council. Make sure you get good advice. The laws are changing all the time."
The Fuzz
Since the good times began, growers, producers, dispensary owners, and smokers have been worrying about ever-more stringent ad hoc requirements or perhaps even re-criminalization.
Within days and weeks of the decriminalization of weed in Bangkok, weed trucks took to the street—driving through Nana, parked in Khaosan, thumping music in Thonglor. It was a popular way, especially for tourists, to grab an Instagram snap and a joint.
But along with vending machines and online sales, weed trucks, some still wet with their new 420 paint jobs, were a casualty of some of the first weed restrictions following decriminalization.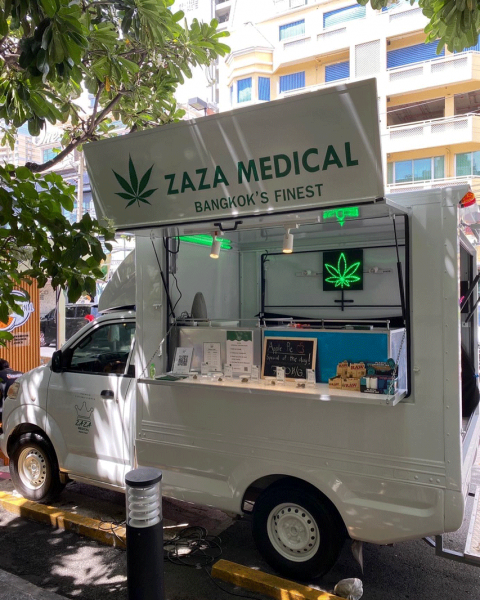 Photo: Zaza Medical / BK Magazine
Nuttavat "Beam" Chuleekiet owns one of the few remaining weed trucks in Thailand—and it's stationary. Due to relevant loopholes, Beam continues to operate Zaza Medical in J Avenue.
"I disagree," Beam said when asked about the laws that ended weed trucks. "But I support that every seller needs to have a license and be educated."
Beam echoes many of concerns held by those worried the weed boom has gone too far and too fast.
"Having a truck on the street everywhere made it uncontrollable and might enable teenagers or kids to reach cannabis easily without being educated first," Beam says. "It does affect our sales but as a Thai citizen and stoner, we support control...I worry about many dispensaries taking advantage of new users."
Even the progressive Move Forward Party has stated the current state of the weed laws must change. The original purpose of decriminalizing weed was for "medicinal" purposes and the government remains staunchly opposed to recreational use. In November, recreational smoking inside businesses was banned and flower buds became a controlled substance.
A September vote for clearer—and likely more strict— weed laws was kicked back for redrafting; now, with an election in the offing, business owners could be stuck with the current laws for some time.
In many dispensaries, proprietors refuse to roll a joint for you or sell pre-rolled joints worrying that it violates the laws for products and extracts. Decriminalization was never going to be a clear affair. Even when the laws are clear, enforcement can be, at best, capricious.
Commercial advertising, for example, appears to have been part of November's spate of restrictions, but that can be hard to define, especially in terms of what constitutes a cannabis product—and, of course, who is doing the advertising.
Even the cops seem to be in on the weed boom. The police print and online magazine (pitakchon.com) is hailed as News Guardians of the Public Peace Police. Amongst the stretched, pixelated photos of the arrested are full page ads for dispensaries.
The Future of Farming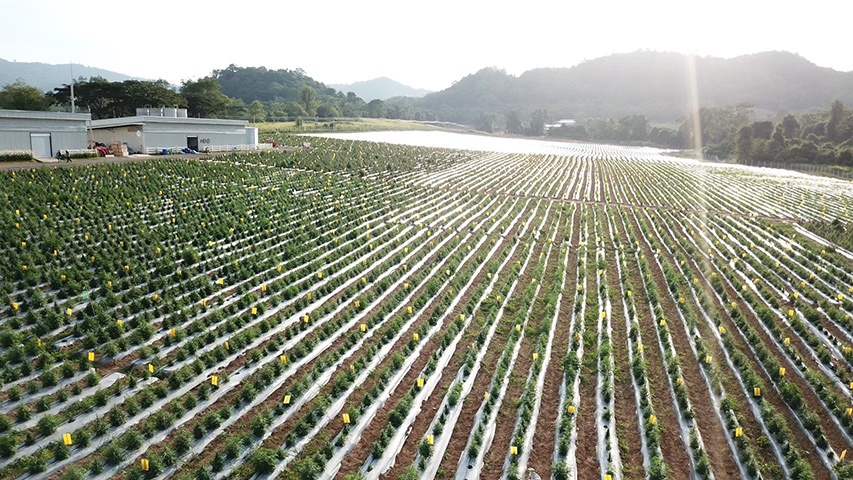 Photo: Good Neighbors Farm / Good Neighbors Farm
While the current weed culture in Bangkok is definitely rowdy and saturated, full of young adults acting all hyped up (and annoying) like it's their first time getting high, we can expect something a little more mellow in the future.
Good Neighbors Farm in Khao Yai focuses specifically on CBD products. Their latest product line is Diip, CBD oil with a third-party testing system to make sure it's clean and free from any harmful chemicals.
Sakonpob "Pob" Kittiwarawut, the managing director, says he's not worried that the THC market seems to be growing much faster than CBD culture.
"For CBD, you can expect a steady growth. It will not be hyped up like the THC market, but it will definitely grow bigger and bigger," Pob says. His customers are those who are either already familiar with the benefits of CBD or have been using it to treat illnesses and want to explore more. Pob also thinks the CBD businesses will be more stable and easier to scale compared to THC.
Farmer Supachai "A" Sriprapai—the man behind a family-run, homegrown Grinderss Green—originally started growing weed to treat his cancer-addled dog. He was too late, but continued to research weed farming. His weed is grown with imported fertilizer lab-tested to be clean and safe when inhaled and free from toxic heavy metals.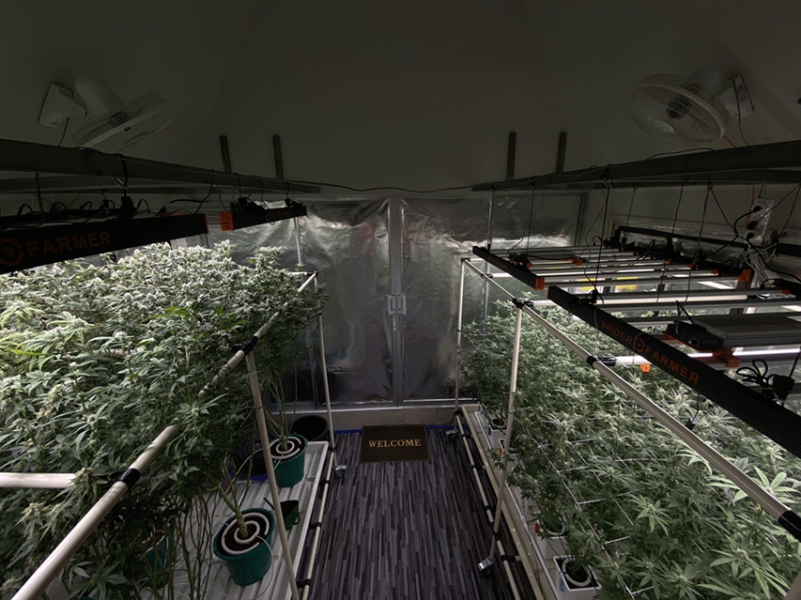 Photo: Good Neighbors Farm / Good Neighbors Farm
Right now, customers just buy whatever is available without caring about their weed's safety or pedigree, perhaps focused only on how different weed smells. "But in the future, when the market is done with the saturation and hits its peak, there will definitely be more people who care about how their weed was grown or how clean it is, or stories about the farming behind the buds," A says.
Customers at the moment don't walk into a dispensary and ask where or how their buds were grown or cultivated. But that is going to change.
"Organic culture has become a big part of our agriculture now, and it's growing. I think eventually it will move onto weed," says chef Napol "Joe" Jantraget, chef and partner at Samlor and newly opened Thai fine-dining spot Nawa, where he and his team source local and organic ingredients. "Weed culture could shift to be like food culture." ●
Have your say
How are you enjoying the Wild West of Weed? We asked you how much you smoke, where you get your weed, and more. You answered.
Do you buy weed from:
Dispensaries: 59%
Delivery: 20%
Friends: 21%
Do you care how your weed is produced or cultivated?
Yes: 74%
No: 26%
Do you think there are too many dispensaries?
Yes: 79%
No: 21%
How much do you trust your dealer?
Not at all:12 %
A bit: 64%
With my life: 23%
How many times do you smoke a month?
Once or twice: 40%
Three to four times: 12%
Every week: 17%
Snoop Dog: 32%
How old are you?
25 and younger: 10%
26-35: 60%
36-45: 25%
45 and older: 5%