It started with a handful of videos posted to social media in early 2022. Footage from inside what appeared to be a rehearsal space converted from a storefront, facing out onto a city street.
Given the late hour, the scenes were lit such that they might've passed for black and white, if not for the one obvious, color object in frame: A pink knit hat, worn by a slight young woman arching backward in quasi-demonic screams, set to blastbeats and a single guitar oscillating between chaotic riffs and squalls of feedback.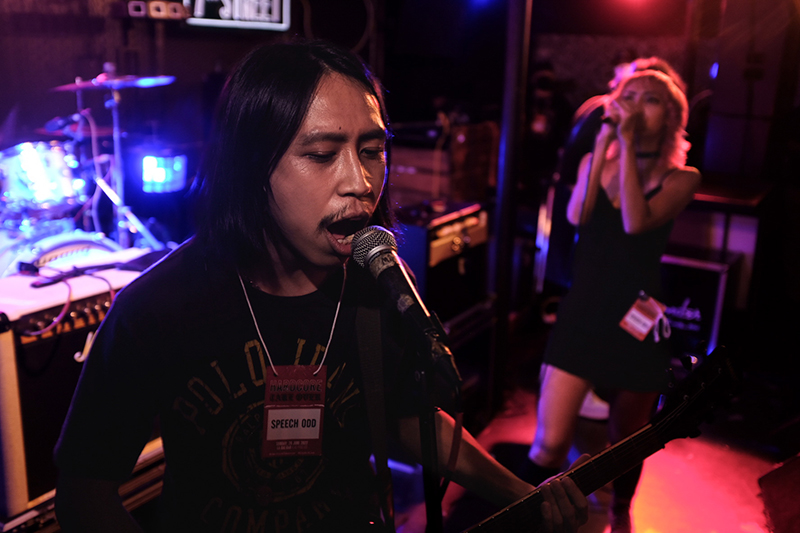 Thus Bangkok's punk scene was introduced to what is now arguably its most mercurial soft power export, Speech Odd. "It all happened in a year," says Bom, the band's drummer and a longtime fan of the punk subgenre christened "powerviolence," which pushed punk's speed and dissonance to extremes in Japan and the US around the early 1990's.
After playing in bands together a bit as teenagers, then drifting apart, Bom and guitarist Nampan reunited in the wake of the2020 protests that rocked Bangkok, angered by scenes of unarmed students facing down riot police and water cannons.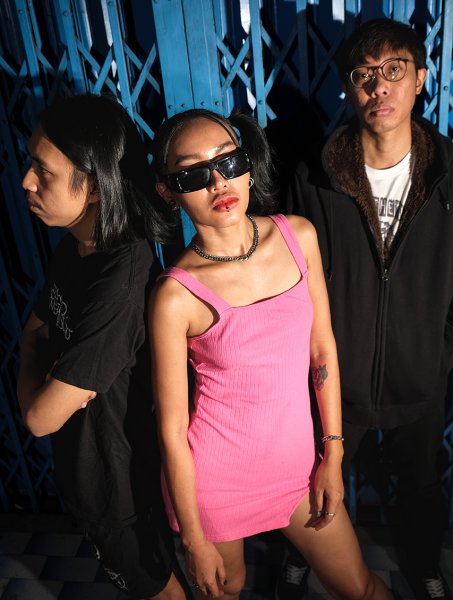 Seeing their collaboration, and similarly enraged by the turns of late 2020, Nampan's girlfriend, Pam, offered to perform vocal duties.
"The initial intention was just to make a song to express our frustrations and emotions," she says. "I didn't care if anyone was interested in listening to it."
But listen people did. In the last few months, Speech Odd has shared stages with touring bands from far-flung corners of the world, as covid restrictions have waned and foreign punk acts with enough clout to tour internationally have returned.
In the meantime, the band's social media savvy caught the attention of record labels in Singapore, Germany, and the US, who've teamed up to release Speech Odd's debut EP, Odd World. Coxinha Records, a German label focused on anti-fascist punk and hardcore, was hooked the minute they first heard the band.
"Pam's voice is a pissed-off chainsaw," the couple behind the label explain. "The aesthetics of their artwork fit the political lyrics in a perfect way."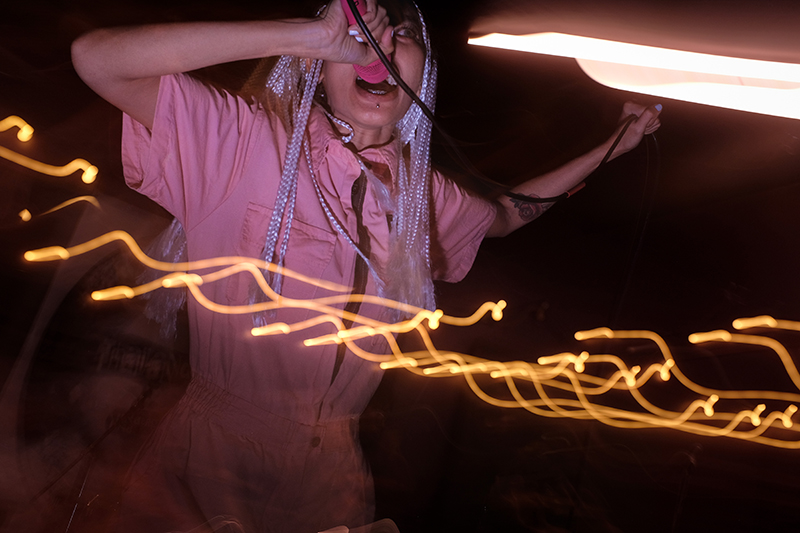 It's an astute observation. From go, what the band has done in terms of branding rivals case studies circulated in Harvard's MBA program. Their 2022 demo (released on cassette and online) packed four obscenity-laced blasts of anti-government rage into just under five minutes, packaged in a stylized illustration: an iconic photo of a Thai cop beating a protester, rendered as a sort of black-and-pink comic book frame.
"It was Pam's idea to create something visually memorable," explains Bom. "Whether it's the color palette of the cover art or her brightly colored outfits, the aggressive content is still present."
Clothed for the club or a career in car repair, pink plays some role in everything from Pam's stage presence, to the band's merch, to their online personality. Consequently, it's now virtually impossible to see the color at a Bangkok punk show and not think of Speech Odd.
In a sense, their approach synthesizes two camps within the early years of powerviolence, explains Nate Newton, bassist for Boston's chaotic hardcore elder statesmen Converge. Traditionally, the genre has been dominated by vocally antiestablishment acts but occasionally birthed bands that satirized the punk and metal scenes from which they came.
"I'd break it more into [bands like] Infest or Man is the Bastard, and Spazz," he says. Where the former two are standard-bearers of politically confrontational punk, the latter—along with bands like Chicago's Charles Bronson; a favorite around the Speech Odd proverbial office—tread primarily in in-group references and barbed punchlines about their peers.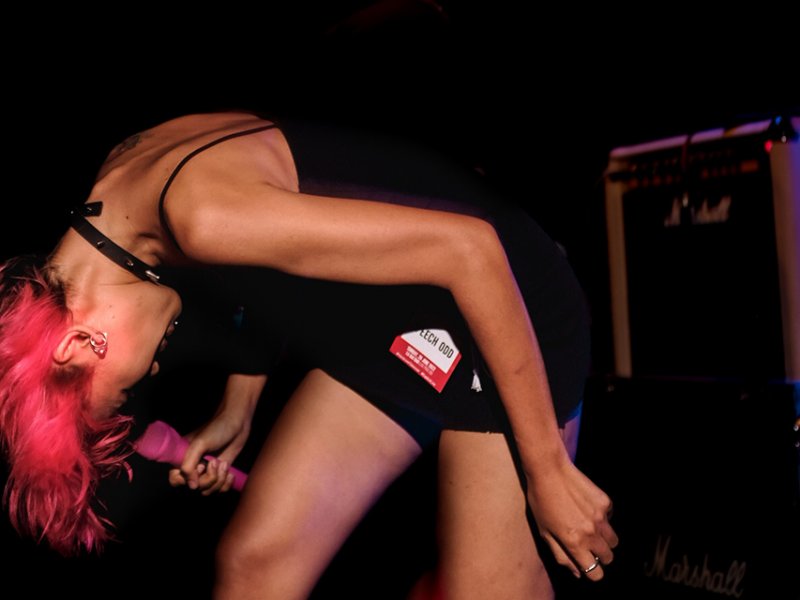 Speech Odd dances between the two, going for the Thai establishment's jugular lyrically, with song titles channeling the guan teen (กวนตีีน) trolling common to Thai activist social media, satirizing the political class. An English translation of the early Covid hashtag ("Our foolish leaders will lead us to death") appears as a song title on their recent EP.
The chasm between Thai musicians of Speech Odd's generation and the government's efforts to expand "soft power" via cultural exports like music and film, has generated no shortage of headlines.
From the controversy of rapper Milli's statements about the Prime Minister's Covid policy, to a court ordering that Rap Against Dictatorship's track Patiroop be removed from streaming platforms, there seems little resolution on the horizon. The members of Speech Odd know this, and what it means for them.
"I'm not worried about problems that may arise," says Pam. "In fact, I have prepared myself for that situation."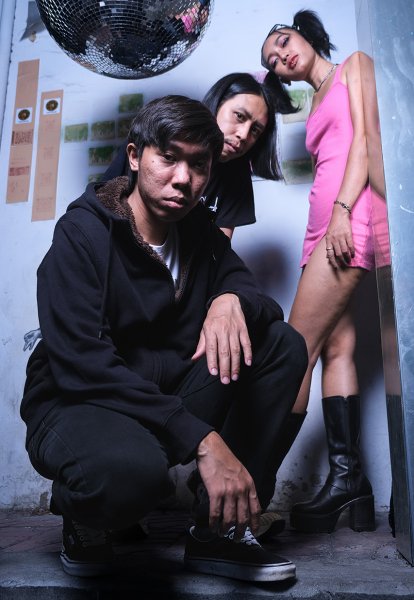 With the release of their EP as a physical object produced by labels outside the country, the band has conducted a bit of jiu-jitsu, leveraging punk's DIY ethic to acquire a platform beyond the reach of the establishment they challenge.
"Our aim is for events in Thailand to be talked about in as many communities as possible and be documented in a permanent way," says Nampan. "Foreign outfits distribute our music. [The government] can't control that. If any obstacles do arise, it means someone noticed, which simply means we've done our job."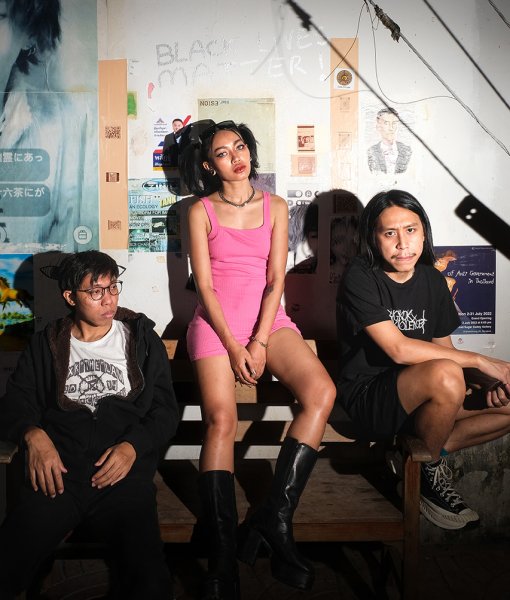 -Text and photos by Joshua Stephens.