Before the pandemic, dating apps were more fun. It was chance—albeit a slim one—for a real relationship. Then came the lockdown; everyone was hungry (and thirsty) for affection. Now that we can go back outside, online dating seems to have soured—hookups, scams, and very bad choices abound. Are we actually expected to go and meet real human people out in the wild? It's too hot. There are bugs. This can't be right. So, we're wondering: What's next?
Find your type
Valentine's Day is (seemingly always) just around the corner, and while dating apps are the go-to, here are a few places you can try to meet some like-minded strange irl.
Artsy, quirky

River City: Lots of small art spaces to check out in one visit, so there are more chances to meet the finicky art folk.
Warehouse 30: Not just good for art lovers, but vintage collectors, too.
Arcadia Arcade: Machines in a small space that will force everyone to talk to each other—and there's a rooftop space where you can chill and smoke weed.
Jam: After a short hiatus, Jam is back as a fun, artsy music at and art dive—as well as regular golden toilet karaoke if you want to pick up with your pipes.
Music fans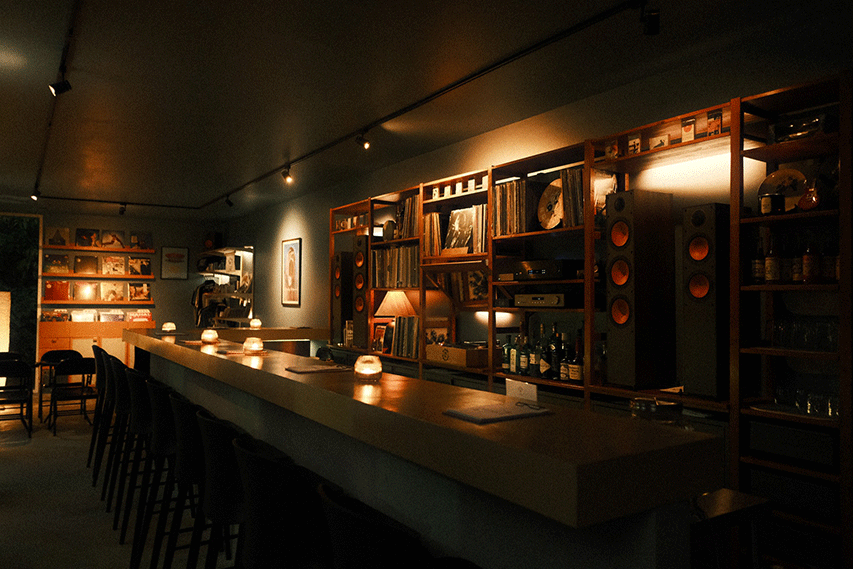 Speakerbox: It's the best live band dive in the city and there's plenty of friendly people to strike up a conversation whether to reggaeton or local rock.
Freaking out the Neighbourhood: Only proper audiophiles need apply at this hipster hang. If you've got vinyl that costs more than your car, this is where you'll meet your soul mate.
De Commune: Whether it's a live band or DJs, this is where the cool kids go to hang and dance.
Politicos and convo starters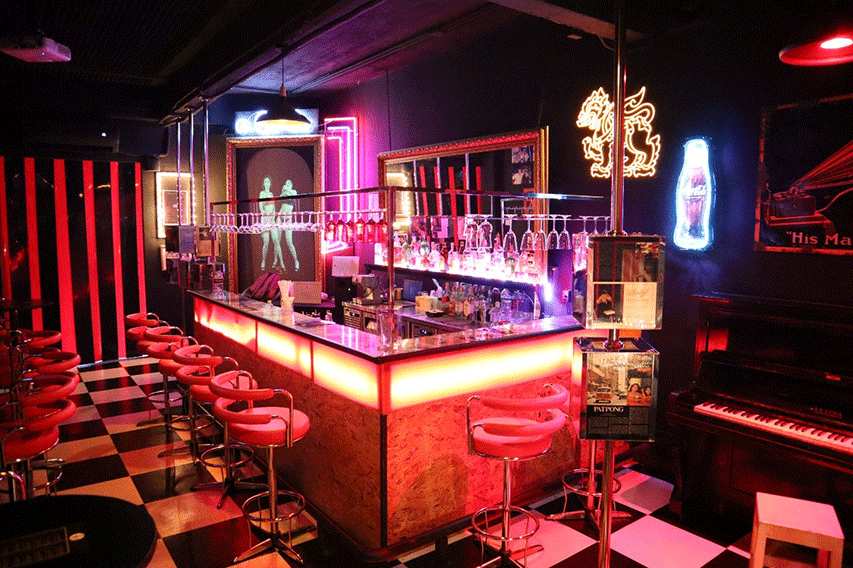 Treppenhaus A coffee shop that regularly holds talks and meet-ups for people who are passionate about social and political issues.
Patpong Museum: Join one of their museum tours to meet like-minded people who want to learn about the city's sordid history.
Taopiphop Bar Project: The owner of this craft brew spot is literally an MP, so.
Hook-up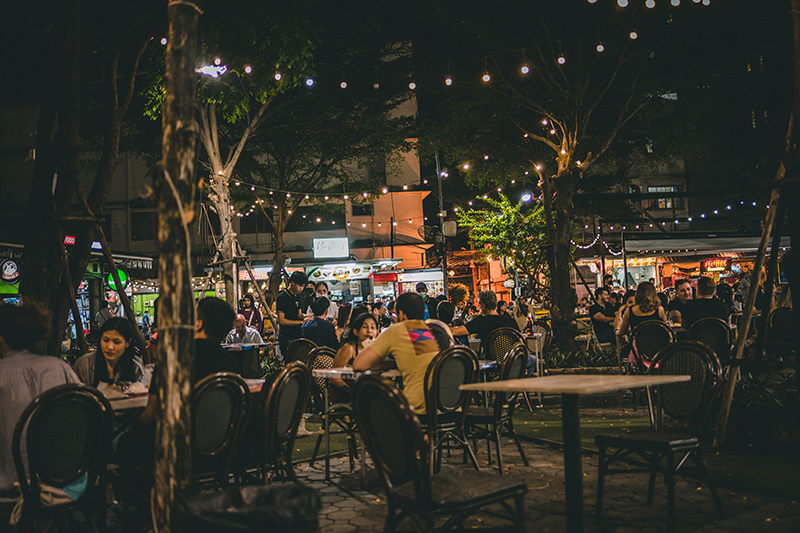 Sukhumvit Soi 11 Full of tourists up for borderless fun. Here you can mix convo with dumplings and clubbing.
RCA While a lot of this can be all about the ONS, try your luck.
W District This place is already full of awkward Tinder dates. Other than that it's international school teachers winding down with a tower of Singha
Sugar daddy/momma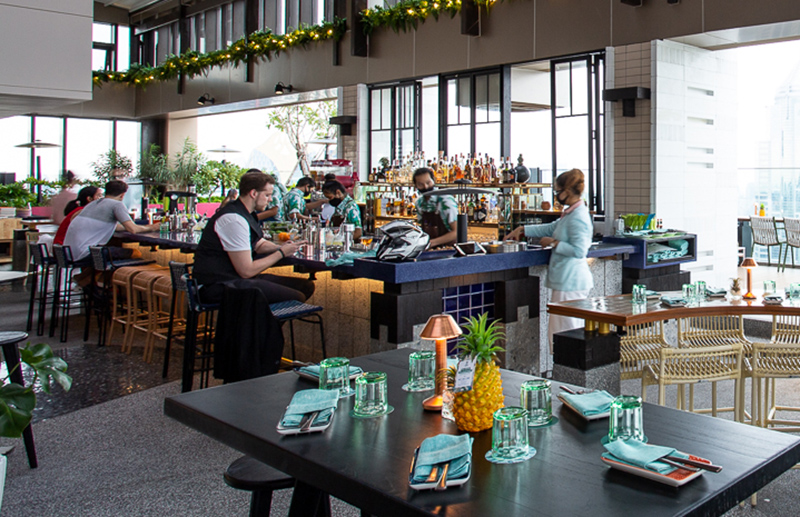 Bar Yard: This is one of the few high-end hotel bars that can actually be fun. Embrace the tiki chic and look for a loner.
Thonglor Soi 10: This is the natural hunting ground of the nouveau riche. Get your designer gear in order.
Thaipioka: Another spot for the new (and young) rich with expensive cocktails to boot, this place can be surprisingly thumping on a weekend.
Foodies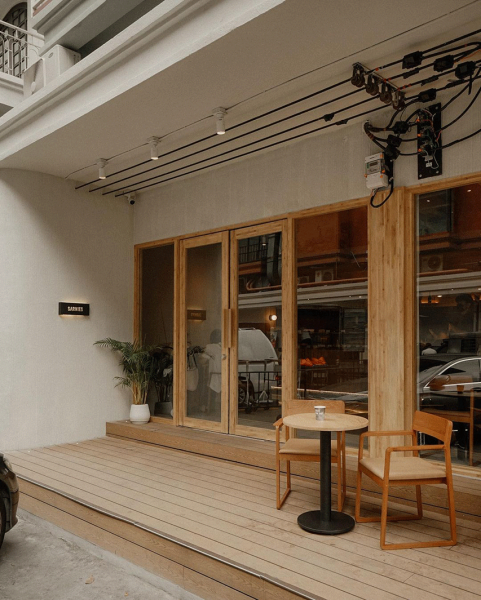 SDC (Small Dinner Club): This fine-dining restaurant will force you to talk to other diners.
Sarnies Sukhumvit: People are usually very friendly and chill here and the tables are set very close together. On a weekend, look for romantic music.
Siri House, Quince: has the food, Jaqueline has the drinks, and inexplicably there's a ground floor garden pool. Fill your boots.
Fetishists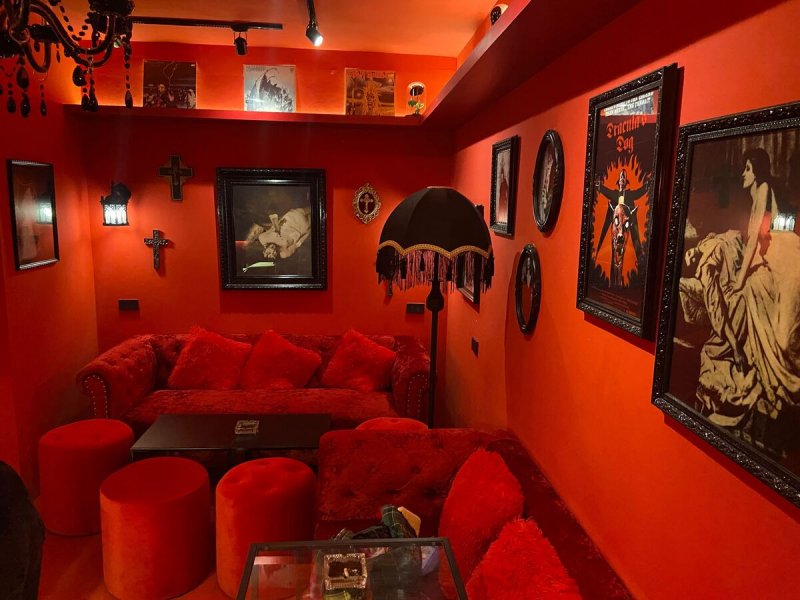 Bar Bar, Fetish Club in Patpong: Pay B1,000 at the door and all your fantasies could come true.
Playroom: Fifty Shades of Grey-themed cocktail bar with some naughty S&M decor items like chains and handcuffs.
Bar Dusk: A new spot for heavy metal lovers to meet and mingle.
Nature lovers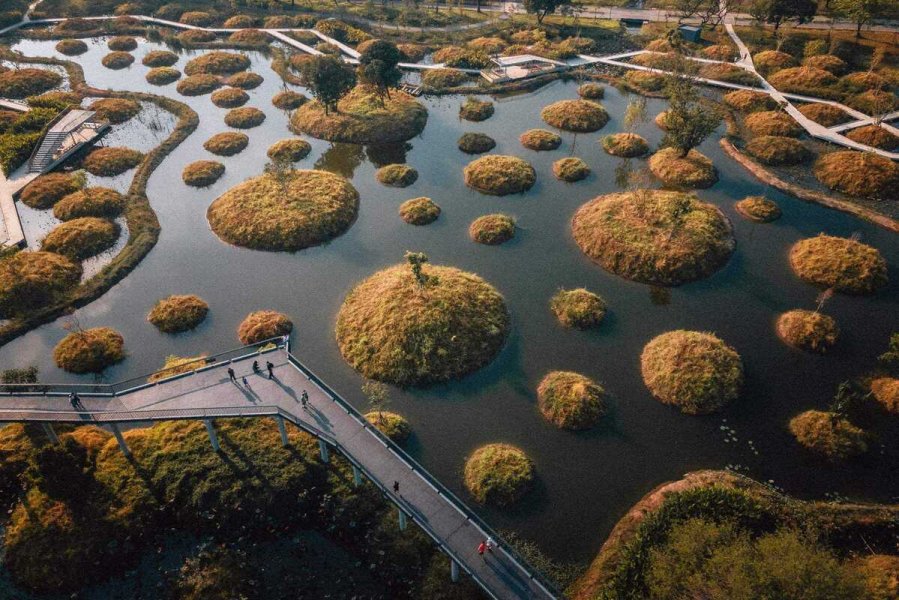 Photo: Benjakitti Park / Jay Tindall
Benjakitti Park: Bangkok's favorite new central spot for birdwatching, picnicking, and Instagraming.
Chitbeer: A craft beer bar isn't your normal spot for nature lovers, but it's on a river island, Koh Kret, and you can spend the day waltzing around the car-free greenery.
Green Lung: Grab a bike and cycle Bangkok's most underrated nature destination all day. Visit the Fighting Fish Museum and, if things go well, you can stay at the Bangkok Tree House.
Love electronic
That glowing rectangle can work for finding love—you just have to do it right.
Jump, 41
"I met my now wife on Tinder in 2019 before Covid. Talking to her on Tinder felt like talking to a friend. We shared our experiences and tried to get to know each other better, so meeting her was like meeting a new friend. The first day we met, she was so funny, and still is. When she laughed like crazy, it was the moment I fell in love."
Tip: Don't rush things. Be mature and ready for love.
Nat, 30
This was in 2016, and he had only been in Thailand to travel for a week. There was no conversation on the app. We matched and I invited him over for a ONS—and now we are getting married. I didn't have any expectations beyond the ONS, so when we met we were comfortable with each other from the beginning, whatever the topic. It started with him asking me for tips about Bangkok. He felt a bit lonely and scared of the new city and almost went home. I felt bad for him and wanted to be his friend.
Tip: Be yourself and leave your expectations at the door.
Kenneth, 32
We matched on Tinder in 2019. We'd talk about our shared interests on our profiles, which led to more conversation about our life experiences, deeper conversations, and a few video calls. It seemed right for me to ask her out and she said yes. I went through a few dates prior meeting her that didn't fare well, so I was a bit cautious with this date. Later I found out the feeling was mutual. We are now engaged to be married in 2023.
Tip: Be courteous—guys, we're looking at you—and respect your dating partner's "no-nos." Even if it doesn't work out, you won't make the dating apps worse than they already are.
The Horror
Annie
I was on tinder and there was this Western guy whose pic was him holding up a long rifle like he was shooting some poor animal. I remember looking at it kinda stunned when my phone rang, and I answered it and my ear accidentally swiped right on the guy! Next thing I know I get a message 'Oh thank god! A Caucasian!' I quickly told him it was a mistake and unmatched.
Dentata
He spent the whole date talking about his bad teeth, going into great detail about how rotten they were because he never brushed them. He went into intimate detail about the dental surgeries he was having, so much detail that I was put off the sushi we were eating. After the date, which I thought was excruciatingly bad, we were outside and he grabbed me and mashed his face against mine, forcing his tongue into my mouth. I was so repulsed, I actually gagged, pushed him away, and literally ran. Then he messaged and called for months trying to get another date.
Joe
Tinder suggests a top ten hot girls each day. One of those girls matched with me. After a few talks she said, 'Ok, do you want to be my boyfriend?' Oh my god. When I say this I know I sound like a total fool. What on earth would make a hot, pretty girl like that want to be my girlfriend. So I was lured into the trap. She asked me to purchase some expensive stuff and said we could meet. I purchased a few things for her a few times, and I felt like this was not right. So, I complained and stopped, asking her if we could meet. She stopped talking to me and her Line ID disappeared. I was such a fool.
Madoff
I went on a date here in Bangkok with a Thai man that was just an MLM pitch`. We met on Tinder. I got out of there after 30 mins and gave him fake information for his MLM recruitment form.
Grey
He told me he and his wife were opening up their marriage. He wanted to try out being dominant sexually. I was like, 'Cool! I'm into it.' We had absolutely nothing in common but we went back to my apartment anyway. Apparently by 'try out being dominant' he meant 'hit me with a hairbrush and belt buckle.' Before he left he told me his wife's only rule had been 'no sex on the first date.' I immediately unmatched, but he found me on Facebook and messaged me to ask if I had accidentally unmatched him and did I want to go out again
Mint
I work in media and when I was freshly single I was swiping at work. I came across a vegan fitness dude on Tinder and thought, 'I need to interview this guy for my column.' So, I swiped right and started a conversation. He was super flirty and narcissistic, telling me not to fall in love with him. I had to make a decision about my column so I kindly told him that I would save him for another profile cycle due to deadlines. To which he said, 'Fine! Moving on to the next guy then,' and proceeded to send me angry texts. I said goodbye and blocked him. Years later he reached out to my magazine pitching himself. He also tried to message me cordially, remembering that we chatted before but clearly not remembering his behavior.
Dorothy
This one guy very insistently tried to get me to give him a handy during a Wizard of Oz screening. Same guy later took me to his parents house on the other side of Bangkok. I sat awkwardly at the dining table across from his mom while he changed upstairs. I'd met him like a week prior.
Have your say
We wanted to know more about the dating scene in Bangkok, so we turned to you. We conducted an online poll and here is what we found based on approximately 1,000 people who participated:
Do you use online dating platforms?
Yes: 51%
No: 49%
How many online dating platforms are you on
1: 44%
2-3: 50%
More than 3: 6%
Have you ever been in a 6-month minimum serious relationship with someone you met online
Yes: 44%
No:56%
Do you think dating apps still work these days?
Yes: 35%
No: 21%
Somewhat: 43%
How do you self-identify
Cis-men: 42%
Cis-women: 36%
LGBTQI++:19%
Non-binary: 3%
How old are you?
25 and younger 14%
26-35: 62%
36-45: 17%
45 and older 6%