BANGKOK VENUE
Sloane's
This butcher shop has relocated to the suburbs and it's worth the trek.
Following a short stint on Thonglor, Bangkok's sausage-maker extraordinaire, Joe Sloane, has relocated his butcher shop to the Bearing suburbs. Co-owned by Bo.lan, Sloane's sprawling new digs are well worth the trek. Not only will you find a full grocer's shop that goes well beyond the selection in Villa or Gourmet Market, but also a research and development kitchen where Joe produces his ethically-sourced produce.
Shop for everything from Cumberland sausages (B299) and dry-cured streaky bacon (B175) to chorizo (B340), thinly sliced, melt-in-your-mouth Coppa (B99/100g), and pastrami (B290/200g)—dry-aged Thai Angus brisket slowly cured with honey and spices, rolled in black pepper and coriander and slowly smoked using hickory wood. There is also a dry-aging fridge that showcases premium Thai beef from Korat and Buriram.
On top of the meat selection, you'll find a new range of dried pasta called Scarletta, housemade using imported Italian durum wheat semolina and slow-dried over three days for that perfect bite. Various shapes are available starting at B99 per bag. You can also browse a small selection of dry ingredients from Bo.lan Grocer, including shrimp paste (B100) and Bo.lan fish sauce (B80).
Keep your eyes peeled for an upcoming collab between Sloane's and Peppina, which will see frozen pizzas join the line-up.
If you can't make it out to Bearing, worry not: you can purchase Sloane's gourmet products on Top Tables Kitchen, our new delivery platform bringing the best gourmet goods and meals to your door. Go here to place your orders now and have them delivered to you in Bangkok.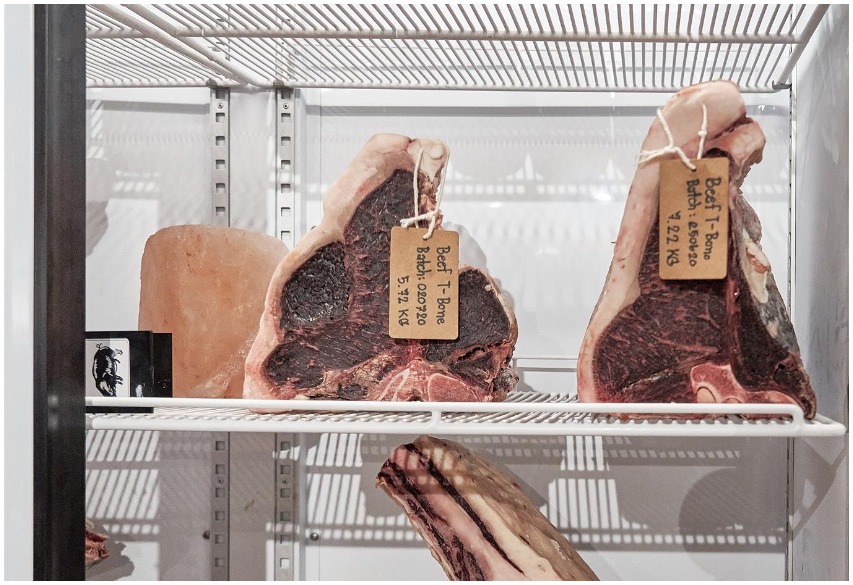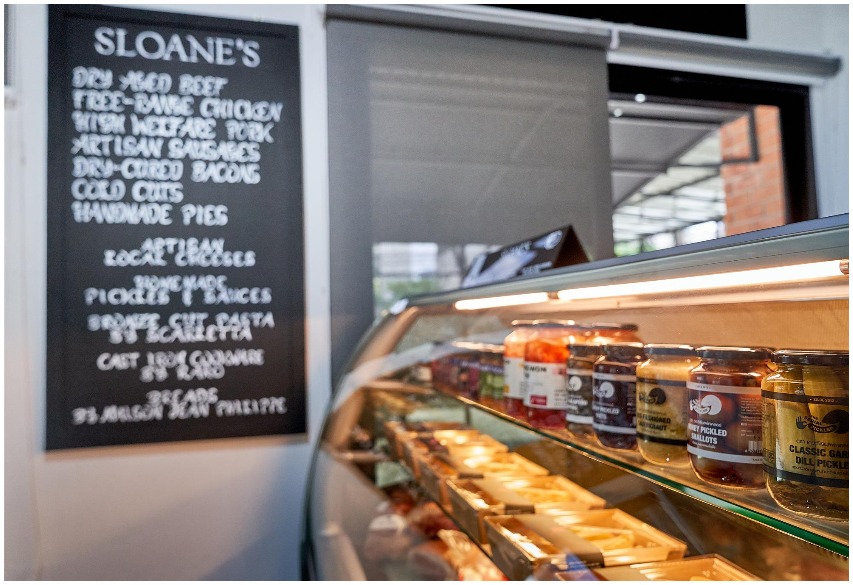 Venue Details
Address:
Sloane's, Bangkok, 10260 Thailand
Phone:
02-398-2294
Website:
www.sloanes.co.th
Area:
Bang Na
Open since:
July, 2020
Opening hours:

Mon-Sat

8am-5pm

Nearest train
BTS Bang Na
Report a correction